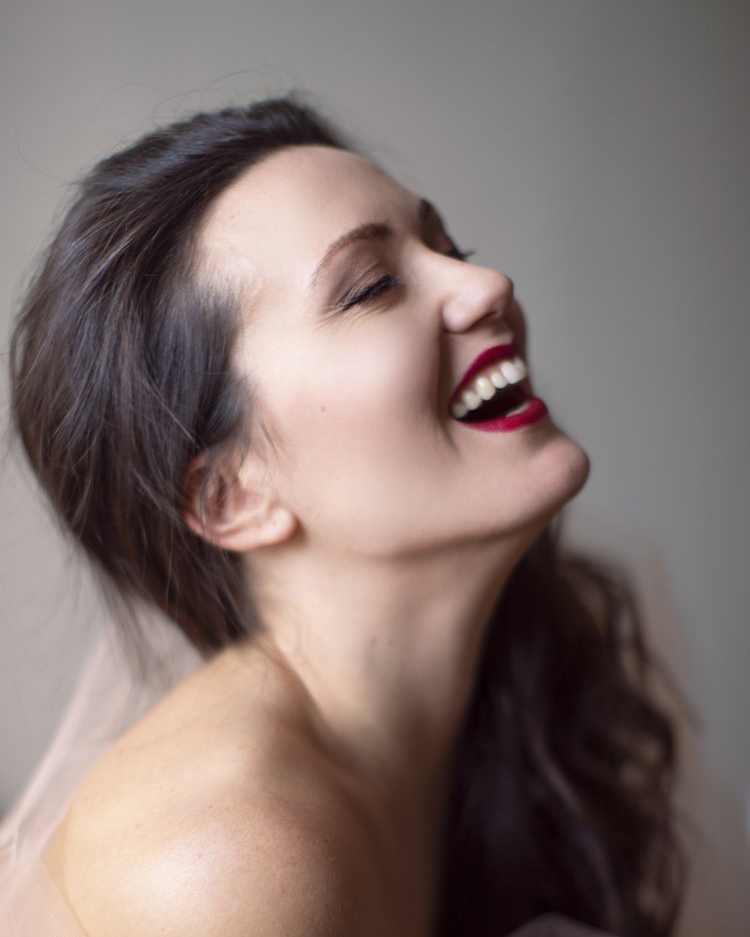 New Year's Concert
Julie Fuchs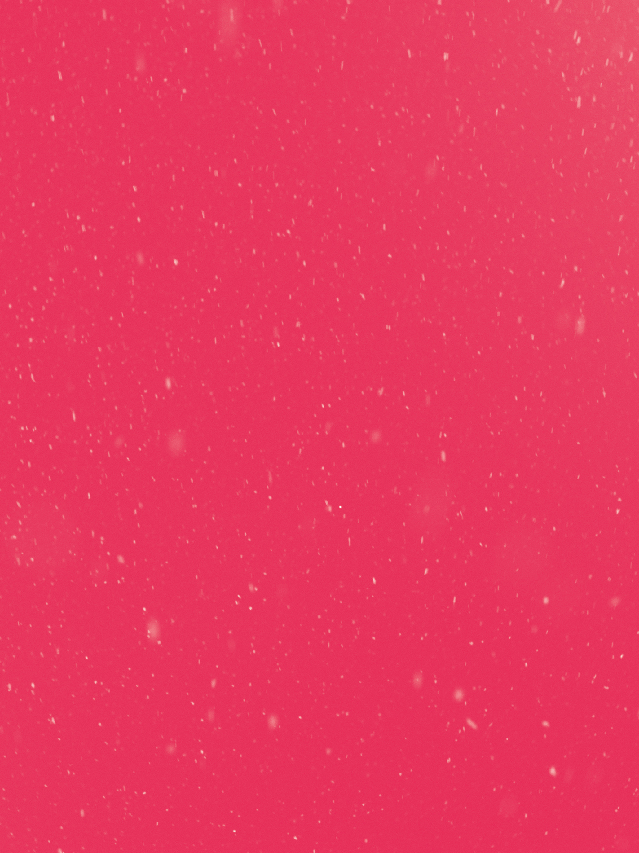 …a clear voice, with a perfect timbre, of irreproachable agility, with flawless projection.
---
Health and Safety Regulations
Julie Fuchs, soprano
The Basel Chamber Orchestra
Marc Minkowski, musical director
31 December 2021 – 8pm
Duration: approx. 2h with one intermission
PROGRAMME
WOLFGANG AMADEUS MOZART
Symphonie no. 33 en Si bémol majeur, KV 319
Allegro assai
Andante moderato
Le nozze di Figaro, KV 492
« Deh vieni non tardar » (Susanna)
Menuetto e Trio Finale : Allegro assai
GIUSEPPE TARTINI
Sonate pour violon en Sol mineur dite « Les trilles du Diable »
Violon solo : Sebastian Bohren
GIOACCHINO ROSSINI
Il barbiere di Siviglia
« Una voce poco fa » (Rosina)
– Intermission –
WOLFGANG AMADEUS MOZART
Exsultate, jubilate, KV 165 (premier et dernier mouvements)
Sérénade no. 13 pour cordes en Sol majeur, KV 525 dite « Une Petite Musique de nuit »
GEORG FRIEDRICH HAENDEL
Giulio Cesare in Egitto
« V'adoro, pupille » (Cleopatra)
« Da tempeste » (Cleopatra)
JULES MASSENET
Thaïs
« Méditation » en Sol majeur
Violon solo : Sebastian Bohren
GEORG FRIEDRICH HAENDELL
Alcina
« Tornami a vagheggiar » (Morgana)
Sponsored by :
FONDATION VRM
The Grand Théâtre is delighted to welcome Julie Fuchs, one of the most exciting opera singers of her generation. Winner of three Victoires de la Musique awards (including that of opera singer of the year 2021) and second prize at Operalia, her repertoire ranges from baroque to contemporary music, with an emphasis on Mozart and heroines from Bel Canto. Julie Fuchs will light up New Year's Eve at the Grand Théâtre by performing arias by Rossini, Mozart and Händel accompanied by the Basel Chamber Orchestra conducted by Marc Minkowski . A breath of fresh air to lift the New Year off to a promising start.
Health and Safety Regulations
For your comfort and well-being, we will welcome visitors in accordance with the current health and safety regulations. Following the regulations of the authorities, from Monday, December 20, 2021, according to the "2G" rule, only people with a COVID Certificate related to a vaccination or a recovery will have access to the venue. The certificate will be requested with your ID card on entering the building and masks are mandatory.
Doors open 1 hour before the performance. We recommend that you come early to avoid queues when entering the building.
Dîner
New Year's Eve Dinner
Celebrate New Year's Eve at the Grand Théâtre after the performance!
For December 31, 2021, the Grand Théâtre de Genève is pleased to suggest an exceptional New Year's Eve dinner in a friendly and elegant environment. After Julie Fuchs' concert, a New Year's Eve dinner will be served in the Grand Foyer with all ingredients for an unforgettable start to the New Year!
The menu is also available in vegetarian option*, it includes a glass of champagne at your arrival, a glass of champagne at midnight as well as wines and minerals to accompany your courses.

AMUSE-BOUCHES
Moelleux au céleri rave et noix de macadamia
Macaron parmesan, crémeux pistache, citron cédrat confit
Bonbon de foie gras, chutney aux figues déglacé au vinaigre de banyuls
Option végétarienne qui remplace le foie gras :
Brioche vapeur au safran, mousse à la moutarde de Bénichon

ENTRÉE
Coquille Saint Jacques en carpaccio, poireaux crayons, tuile croustillante au
sarrasin, vinaigrette à la truffe noire et noisettes du Piémont

ou option végétarienne

OEuf mollet fermier en croûte de pistache, velouté au cresson et
champignons pioppini et crumble de pain au seigle

PLAT PRINCIPAL
Carré de veau du Oberland Bernois rassis, rochers de topinambour confits,
polenta violette tessinoise croustillante, jus au vin jaune d'Arbois

ou option végétarienne

Cannelloni de blé complet tréfilé au bronze, racines de saison parfumées à
la truffe noire, jus végétal au shiso rouge

DESSERT
Chocolat en texture de la maison Orfève, moelleux cacao, ganache montée
au chocolat blanc, crumble à la fleur de sel et grué caramélisé

*it is not possible to mix dishes between the vegetarian proposal and the menu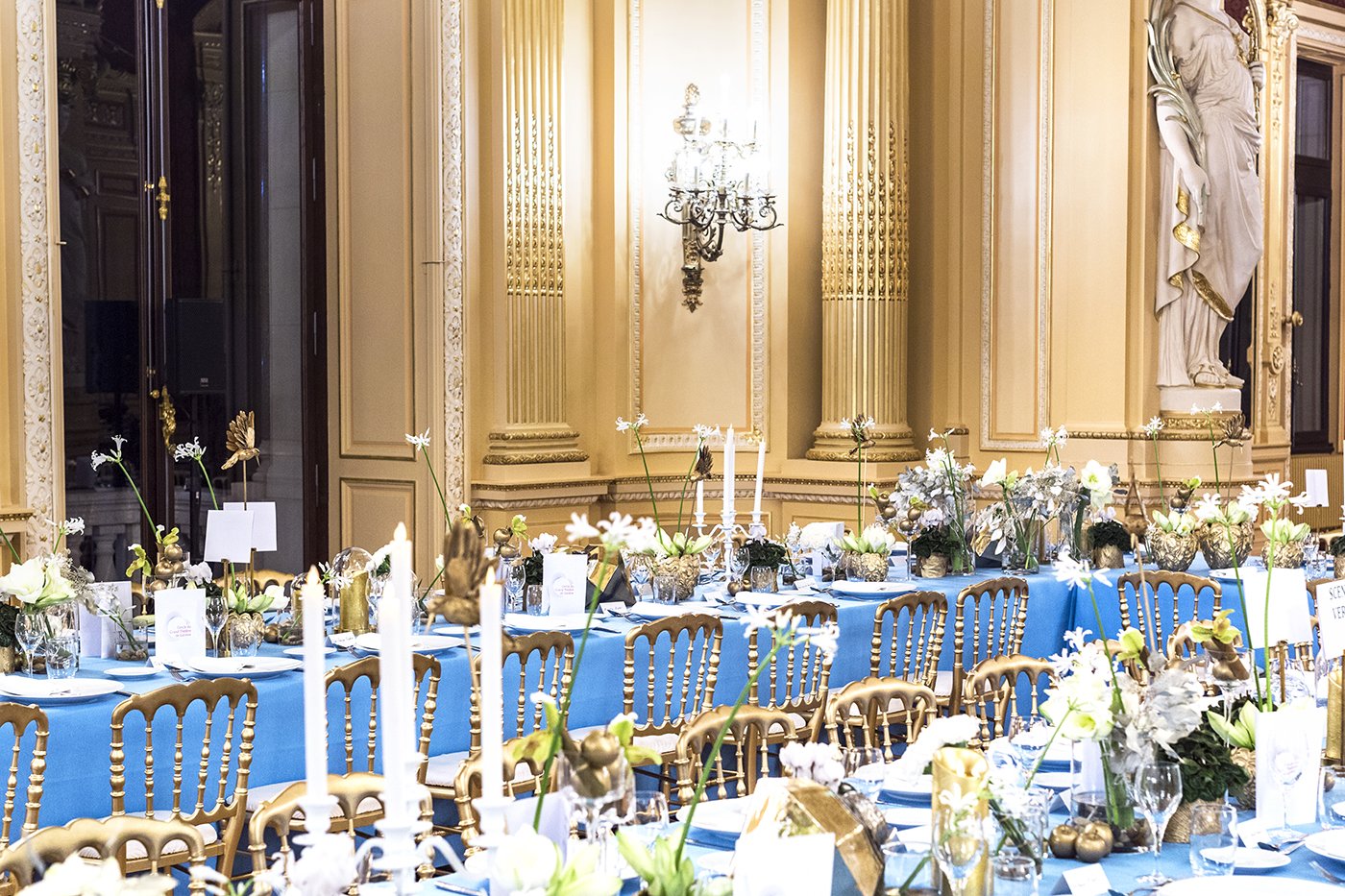 Concert + Diner
Book your evening now by purchasing a ticket for the concert with the New Year's Eve Dinner.
From CHF 254.-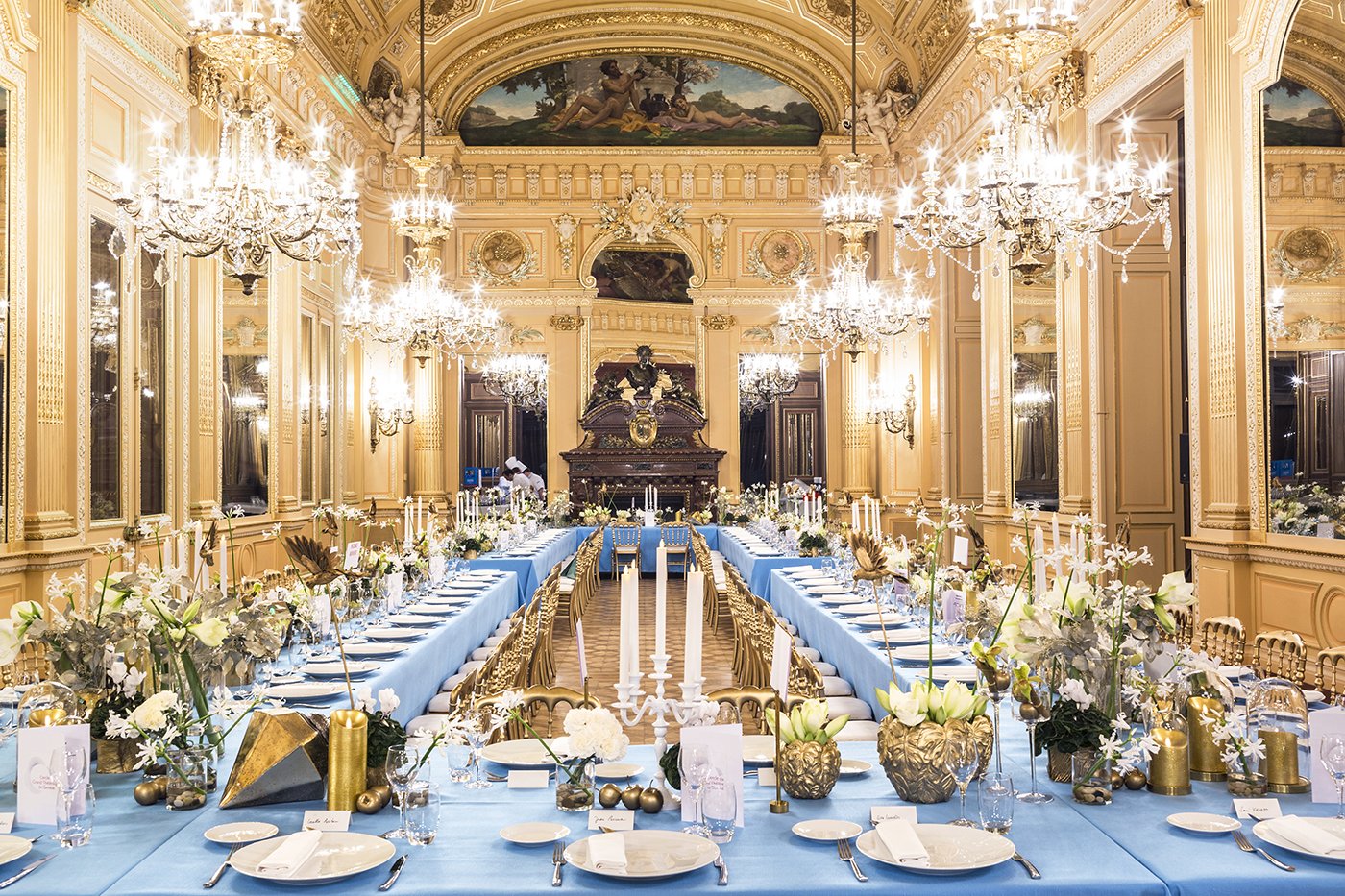 Diner
You already have a ticket for the Concert and wish to book the Dinner only? Click here below!
CHF 195.-
21-22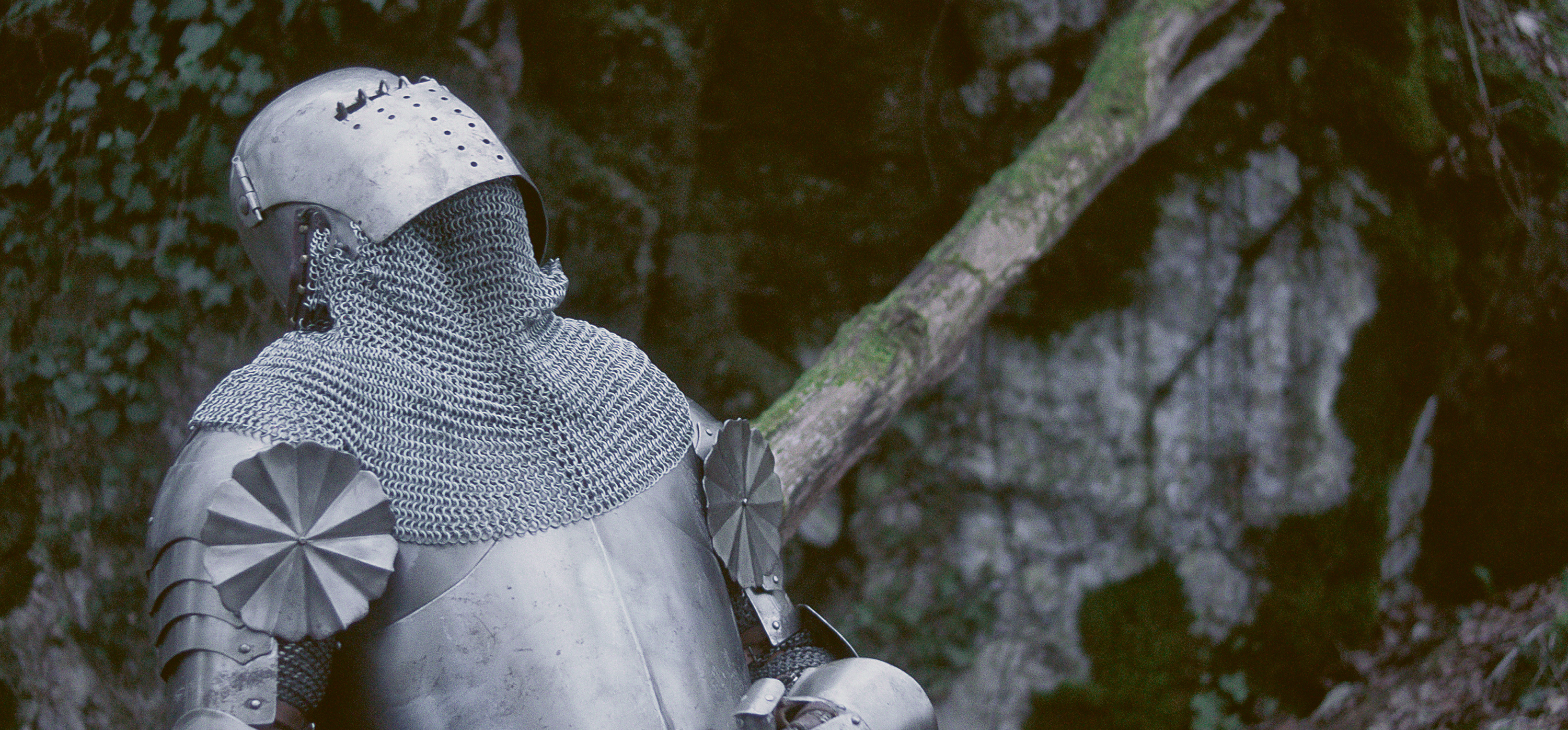 Programming
Find the complete program of the new season.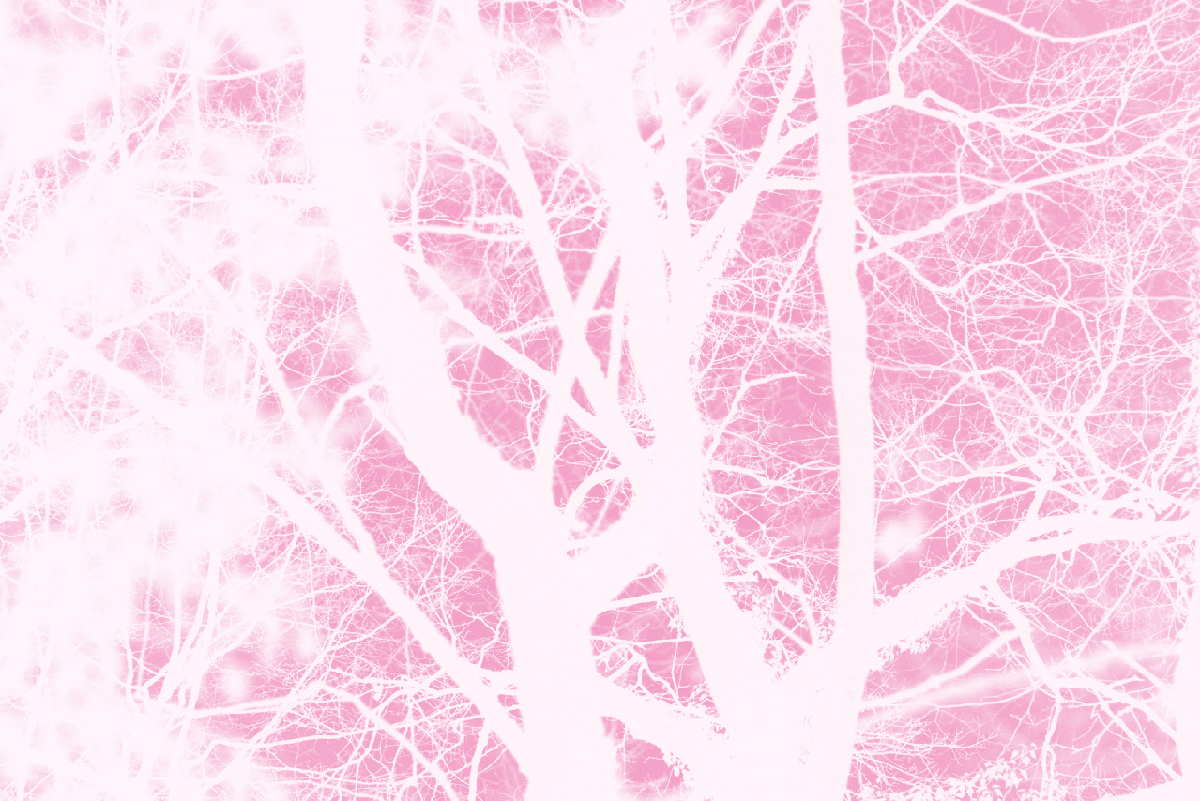 Make love…
Presentation, interview of artists, explanations… all you need to know and understand about the new GTG program.
Tickets
Treat yourself to the emotion of a season and get guaranteed the best seats, at the best price, in all categories!
Find out about our 2021-2022 season tickets offers.
Stay connected with the GTG