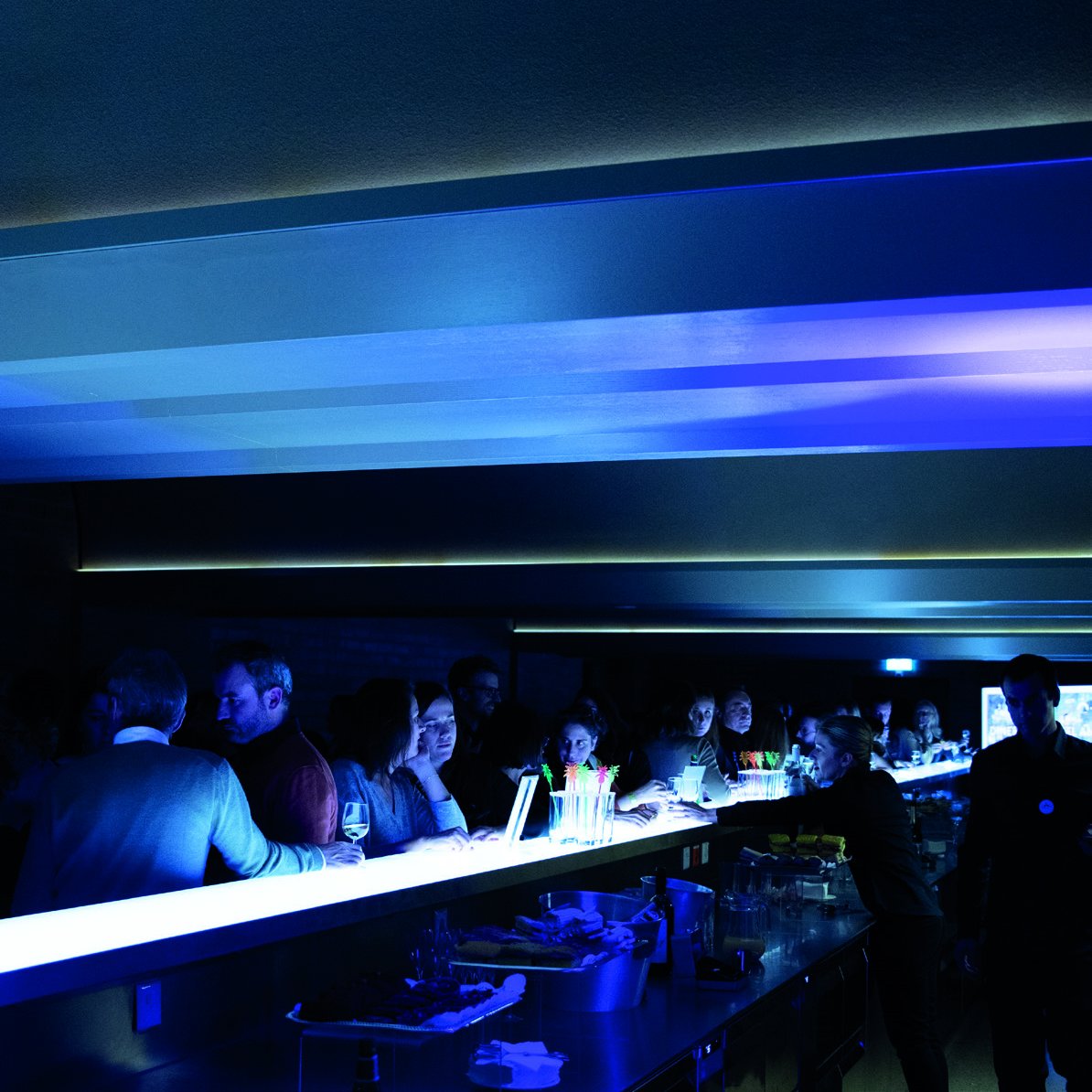 Apéropéra
A slice of life, a slice of laughter and a slice of music to garnish the canapé that comes with our urban aperitif! Have a spritz or a vermouth while we supply the entertaining company…

Apéropéra is a relaxed, ironic and unstuffy way to (re) discover a composer, a work, a topic, miles away from the usual lectures you get before the performance. Get ready for some good stories, from the past and especially the present.

And in between, there'll be live music from the show (or in the same vein) performed by artists on the production!
Serail
About the Seraglio
Between arabo-andalusian, sefardim and kabyl songs and spanish exoticism.
With Amel Brahim-Djelloul (singing) and Thomas Keck (guitar)
Programm:
Excerpts from Cuatro canciones sefardies (Joaquín Rodrigo):
I. Respóndemos
III. Nani,nani
Excerpts from Siete canciones populares españolas (Manuel de Falla):
V. Nana
VII. Polo
Two Kabyle songs (Idir):
Aya el khir inu
Amedyez
Tres Morillas (Fernando Obradors)
Ya salio de la mar (Sephardic chant)
Lama Bada Yatathana (Traditional music)
This programme invites you on a journey in the Mediterranean through time: from the 10th century to the 20th century, from Spain to North Africa, from the music of Al Andalus to the wise composers inspired by traditional music. A short musical journey rich in modality, rhythmic variety with Arabic, Amazigh, Spanish and Judeo-Spanish poetry.
23 January 2020 – 6:30PM
Entrance CHF 20.-­ (first drink is on the house)
Grand Foyer of the GTG
SOLD OUT
Restez connecté avec le GTG