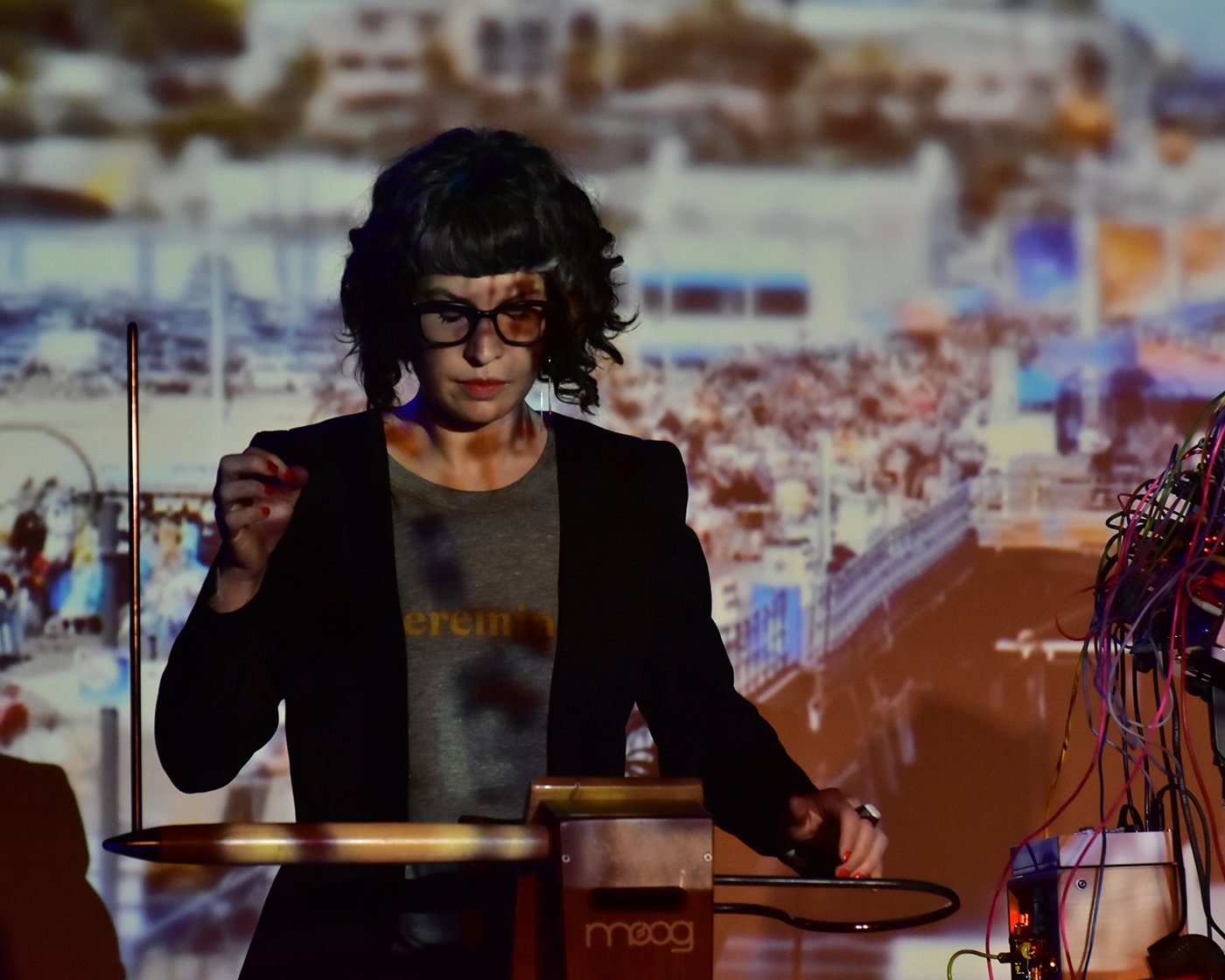 Apéropéra
A slice of life, a slice of laughter and a slice of music to garnish the canapé that comes with our urban aperitif! Have a spritz or a vermouth while we supply the entertaining company…
Apéropéra is a relaxed, ironic and unstuffy way to (re) discover a composer, a work, a topic, miles away from the usual lectures you get before the performance. Get ready for some good stories, from the past and especially the present.
And in between, there'll be live music from the show (or in the same vein) performed by artists on the production!
Aperopera
Discovering the theremin – Music & Talk
Musical conference by Coralie Ehinger
The theremin is an instrument that celebrates its 100th anniversary this year. Still relatively unknown, it has however contributed to transforming our conception of the world, both in terms of sound and material. It is one of the first instruments to generate sound with electricity, the grandfather of synthesizers and all that followed. It is played "simply " by hand gestures in the air, with a sound sometimes close to that of the cello, or even the human voice. For a long time associated with the science-fiction kitsch of the 1960s, then a little forgotten, theremin is now booming.
The invention of theremin and the life of its inventor, the Russian physicist Lev Termen, shed light on the premises of electronic music, against a backdrop of Soviet espionage, American worldliness and technological developments. Through video archives from then and now, Lausanne-based Coralie Ehinger recounts a thrilling adventure, interspersed with various works performed at the theremin.
Thursday 18 June 2020
Doors open 6:30 pm
Apéro 6:30pm to 7pm
Music 7pm to 7:30pm
CHF 20.-
Sponsored by

Stay connected with the GTG