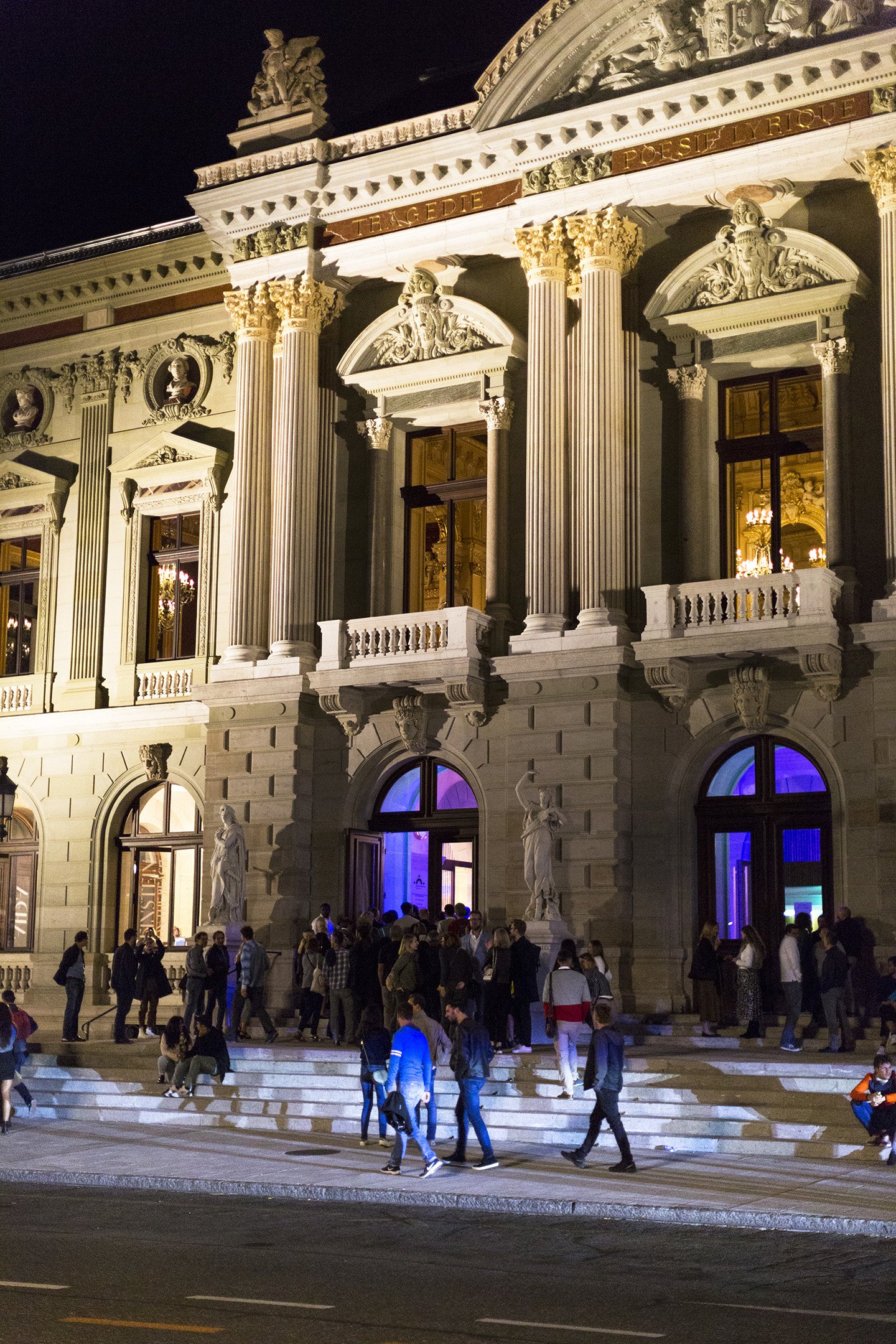 Apéropéra
A slice of life, a slice of laughter and a slice of music to garnish the canapé that comes with our urban apéritif! Have a spritz or a vermouth while we supply the entertaining company.
Apéropéra is a relaxed, fresh and unstuffy way to (re)discover a composer, a work, a topic, miles away from the usual lectures you get before the performance. Get ready for some good stories, from the past and especially the present.
And in between, there'll be live music from the show (or in the same vein) per- formed by artists on the production!
17.6.2021 La Traviata
Avec les solistes du Jeune Ensemble du Grand Théâtre Anna Schaumlöffel, Emma Posman, Justin Hopkins et Julien Henric accompagnés au piano par Xavier Dami
Programme :
Gioachino Rossini La Passegiata
Giuseppe Verdi La Traviata – Lunge da lei
Julien Henric
Giuseppe Verdi Macbeth – Studia il passo
Justin Hopkins
Giuseppe Verdi La Traviata – Un di felice
Emma Posman et Julien Henric
Gioachino Rossini Il Turco in Italia – Credete alle femmine
Emma Posman et Justin Hopkins
Gioachino Rossini Il carnevale di Venezia
Dès 18h30, accueil au Café de La Plage (rue François-Diday) et début de l'apéro.
À 19h, début de l'activité musicale au foyer du GTG.
Entrée CHF 25.-­ (premier drink offert)
15.10.2020 L'Affaire Makropoulos
19.11.2020 Hors Cadre – CANCELLED
17.12.2020 Candide – CANCELLED
14.1.2021 Pelléas et Mélisande – CANCELLED
4.2.2021 La Clémence de Titus – CANCELLED
11.3.2021 Parsifal – CANCELLED
5.5.2021 Didon et Énée
20.5.2021 Le Sacre2
Around the ballet Le Sacre2 20 May 2021 6:30PM
Mimetic and Agabekov offer us electronic variations on The Sacrifice, the second movement of Igor Stravinsky's work "The Rite of Spring". A set not to be missed by two of the most famous figures of the Geneva night scene.
About Dido & Æneas – 5 May 2021 6:30PM
Programme:
JOHN DOWLAND (1563-1626)
A Fancy
With Bor Zuljan – luth Renaissance
Sponsored by:


Stay connected with the GTG