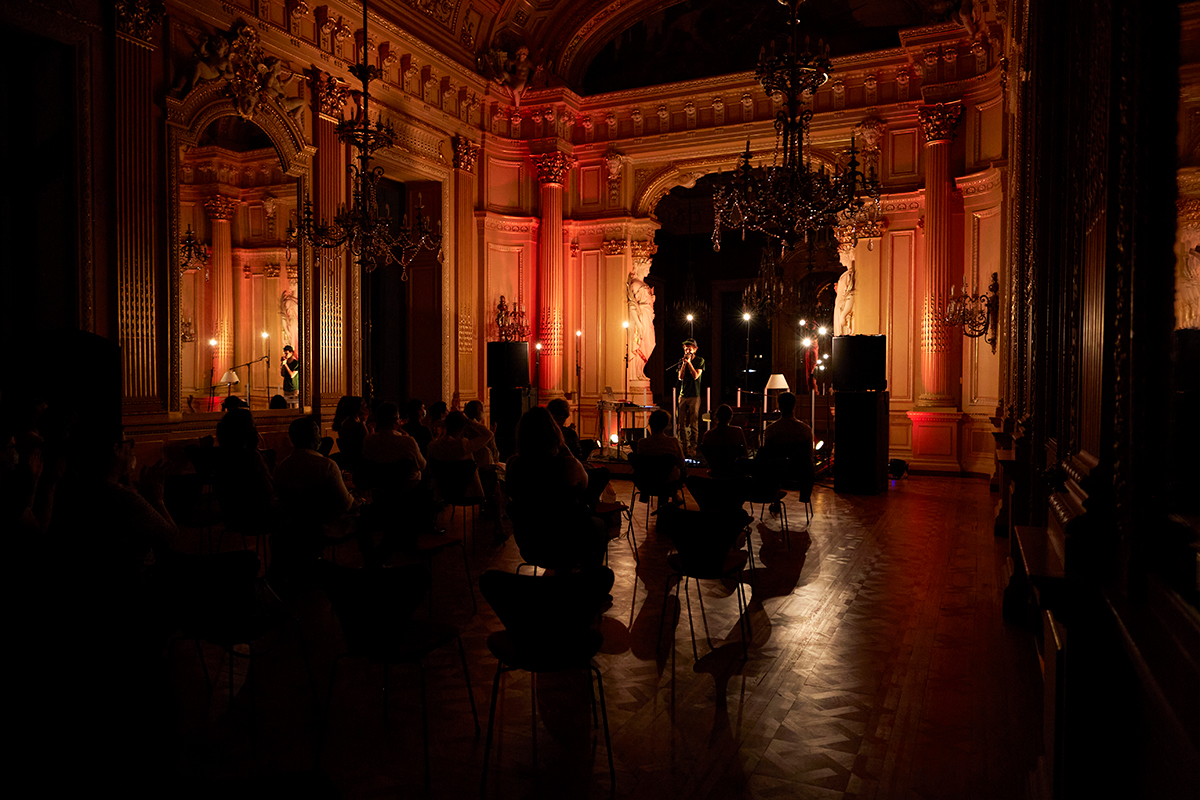 Apéropéra
A slice of life, a slice of laughter and a slice of music to garnish the canapé that comes with our urban apéritif! Have a spritz or a vermouth while we supply the entertaining company.
Apéropéra is a relaxed, fresh and unstuffy way to (re)discover a composer, a work, a topic, miles away from the usual lectures you get before the performance. Get ready for some good stories, from the past and especially the present.
And in between, there'll be live music from the show (or in the same vein) performed by artists on the production!
About d'Atys
Songs of Earth and Sky
Come and discover with the artists of the Cappella Mediterranea a soaring selection of little jewels by contemporary Italian and French composer Lully. A program inspired by the nature that surrounds us, sometimes in a very vivid and realistic way. Come and hear the birds and the streams sing in baroque mode.
Thursday, February 3, 2022
From 6.30 pm
Entrance fee CHF 25 (first drink included)
In the foyer of the GTG
Gwendoline Blondeel, soprano
Rodrigo Calveyra, flûte à bec et conception
Catherine Plattner, violon
Teodoro Baù, viole de gambe
Marie Van Rhijn, clavecin
Programme
Jean-Joseph de Mondoville – « Venez, petits oiseaux »
Marc-Antoine Charpentier- « Feuillages, naissez »
Jean-Féry Rebel – Musette
Louis Antoine Lefebvre – « Vous, qui voyez ce feuillage »
Jacques Champion de Chambonnières (arr. J. d'Anglebert) – Sarabande « Jeunes Zéphirs »
Marc-Antoine Charpentier – « Ruisseau qui nourrit dans ce bois »
François Couperin – « Rossignol en amour »
Antonio Vivaldi (en l'honneur de Louis XV) – « Se qui pace tall'or »
7.10.2021 Anna Bolena
28.10.2021 The Nutcraker
2.12.2021 Les Pêcheurs de perles
20.1.2022 Elektra
3.2.2022 Atys
24.3.2022 Sleepless
28.4.2022 Jenůfa
19.5.2022 Tristan & Isolde
9.6.2022 Turandot
From 6.30 pm
Entrance fee CHF 25 (first drink included)
In the foyer of the GTG
Health and Safety Regulations
+
–
Following the regulations of the authorities, from Monday, December 20, 2021, according to the "2G" rule, only people with a COVID Certificate related to a vaccination or a recovery will have access to the venue. The certificate will be requested with your ID card on entering the building and masks are mandatory.
About Anna Bolena
The first Apéropéra of the season is dedicated to royal and bourgeois melodies. An interplay between music assigned to Henry VIII, King of England, who is said to be as educated as he was bloodthirsty, and Italian melodies of the bourgeois century, centered around the figure of Gaetano Donizetti: the triumph of the voice and emotion over words?
Julien Henric, tenor
Michael Mofidian, bass
Xavier Dami, piano
> discover the programme
Thursday, October 7, 2021
Starting at 6:30 pm
Entrance fee CHF 25.00 (first drink included)
In the Foyer of the GTG
About the tale of The Nutcracker and the Mouse King from E. T. A Hoffmann to P. Tchaikovsky!
Presentation: Clara Pons & Luc Birraux
4 hands piano: Reginald Le Reun & Xavier Dami
Thurday, 28 October, 2021
Starting at 6:30 pm
Entrance fee CHF 25.00 (first drink included)
In the Foyer of the GTG
About Les Pêcheurs de perles
Take a trip to discover the traditional and surprising repertoire of South India and Sri Lanka in company of musicians with magical and exotic instruments.
Paul Grant, sitar
Sébastien La Croix, dilruba
Santosh Kurbet, tabla
Thursday, 2 December, 2021
Starting at 6:30 pm
Entrance fee CHF 25.00 (first drink included)
In the Foyer of the GTG
#4
Apéropéra #4 – Enoch Arden
"A soundtrack without a film," is how musicologist John Pritchett describes Richard Strauss' monodrama Enoch Arden. This forgotten gem by the composer dates from 1897 and was written for spoken voice and piano. A symphonic conceived piano part accompanies Lord Tennyson's story. The story is about a love triangle played out on the English rocky coast: two friends, Enoch Arden and Philip Ray, are both in love with Annie Lee; when Annie Lee chooses Enoch, Philip suffers in silence, but when Enoch fails to return from a long sea trip, Philip takes the fatherless family under his wing… In this production, fresh from Belgium and revisiting the little-known musical genre of monodrama, the story is carried not only by an actress and a pianist (Isabella Soupart and Guy Vandromme) but also by visual artist Koenraad Tinel and video artist Maja Jantar. This new triangulation gives life to Tennyson's long poem, where feelings of love and sacrifice, but also doubt and fear, are added in an irresistible way. An intimate and intense performance that plunges us ten years before the writing of Elektra, into the beginnings of Strauss' tragic thought.
Artists
Isabella Soupart – actess
Guy Vandromme – piano
Koenraad Tinel – visual artist
Maja Jantar – video artist
Ellie Bryce – technical stage manager
Conception & Production – Act 2
Coproduction Muziektheater Transparant, Festival Zindering and Festival Talklang – Süd-Tirol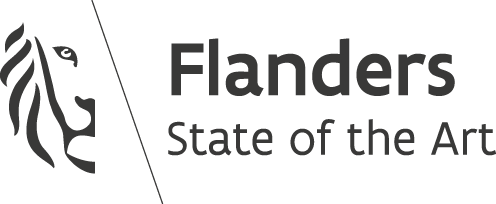 Thursday, January 20, 2022
6:30 PM
Entrance fee CHF 25.00 (first drink included)
In the Foyer of the GTG
Sponsored by:

Stay connected with the GTG