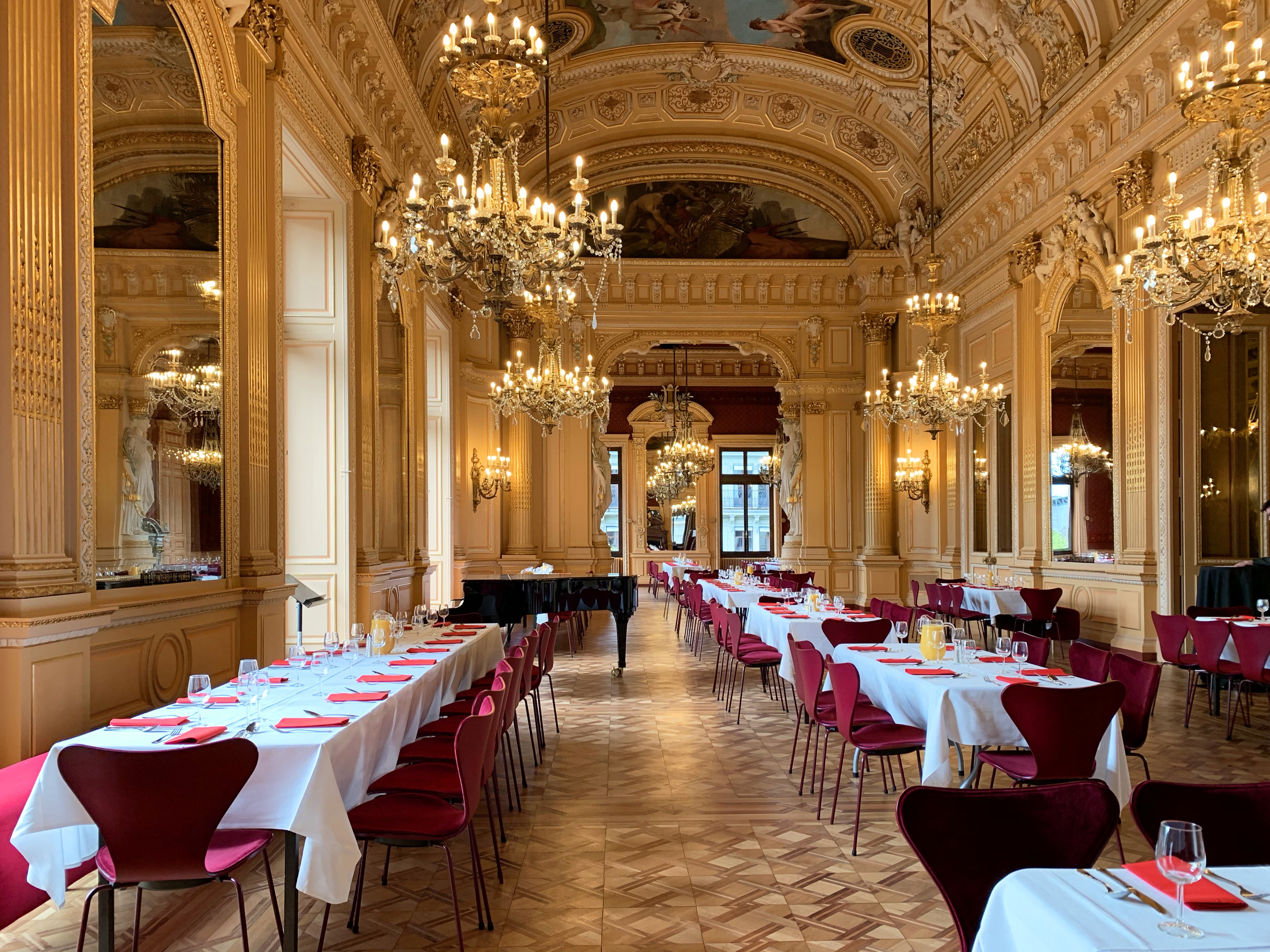 Grand Brunch
B is for Bel canto and Bellini (also a very nice drink), Bizet and Berlioz, Britten and his Billy Budd and, of course, B is for Brunch! Will you be alone or tête-à-tête, will you be a bunch of boisterous brunchers or are you looking to bring your babbling brood? The tables are set for a Grand Brunch in Geneva's most beautiful ballroom, where the gods and nymphs of legend beam their benign, but blasé, smiles down on you from above.
Seven Sundays per season, seven chances for a nice lie-in, seven chances to add some beautiful music to your eggs benedict: we have a Sunday buffet ready to satisfy the hungriest opera and ballet buffs!
As space is limited in our Main Foyer, we kindly ask you to reserve your table beforehand.
Sunday 20 June 2021
At 11AM (end of brunch at to 2PM)
Musical interlude at 12:15 PM Dimitri Tikhonov (bass) singing and guitar
Russian songs, a taste of the beginning of the 21-22 season with Sergei Prokofiev's War and Peace opera.
CHF 60.- / CHF 20.- (< 12 years old)
On reservation
10.10.2020
22.11.2020 – cancelled
13.12.2020
10.1.2021 – cancelled
7.3.2021 – cancelled
25.4.2021 – cancelled
16.5.2021 – cancelled
Sponsored by

Stay connected with the GTG