La Plage
2022-2023 Season
LA PLAGE: four original shows, a host of activities, collaborations and partnerships, educational programmes for schools and organizations and bespoke projects for all those who want to come ashore and allow us to make some space for them at the beach.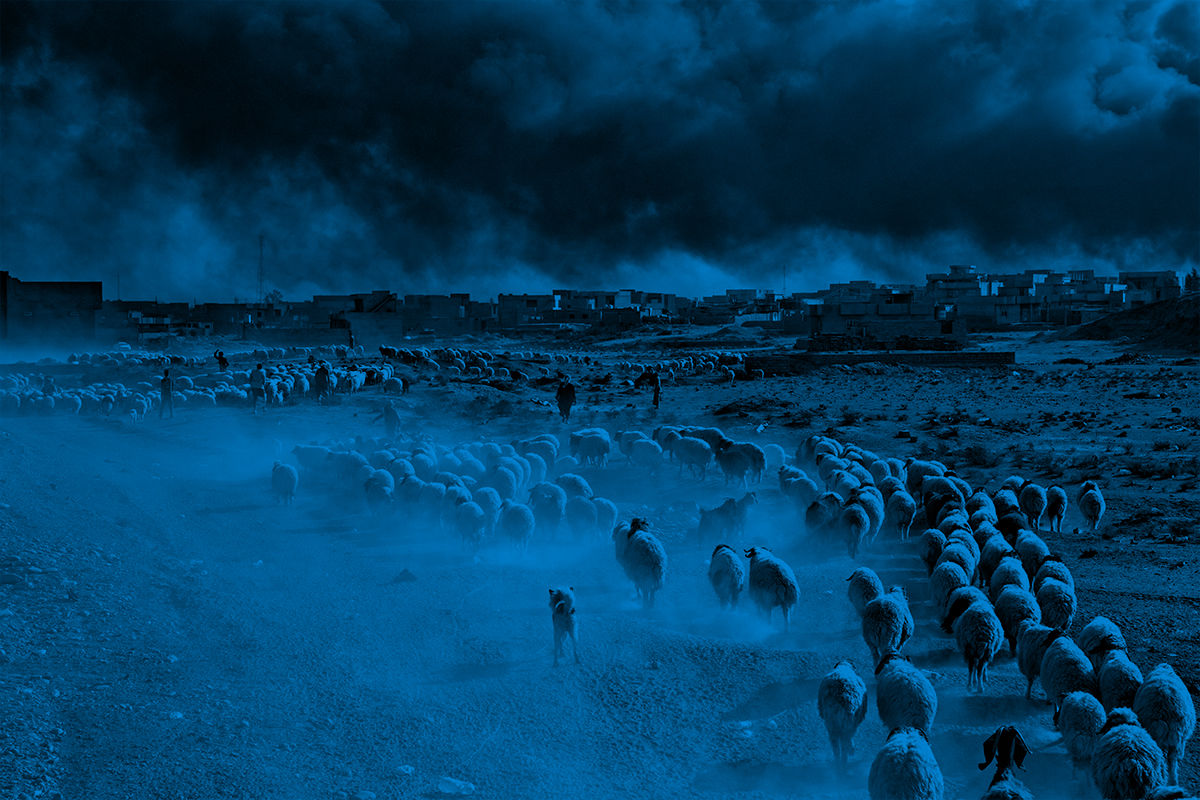 Productions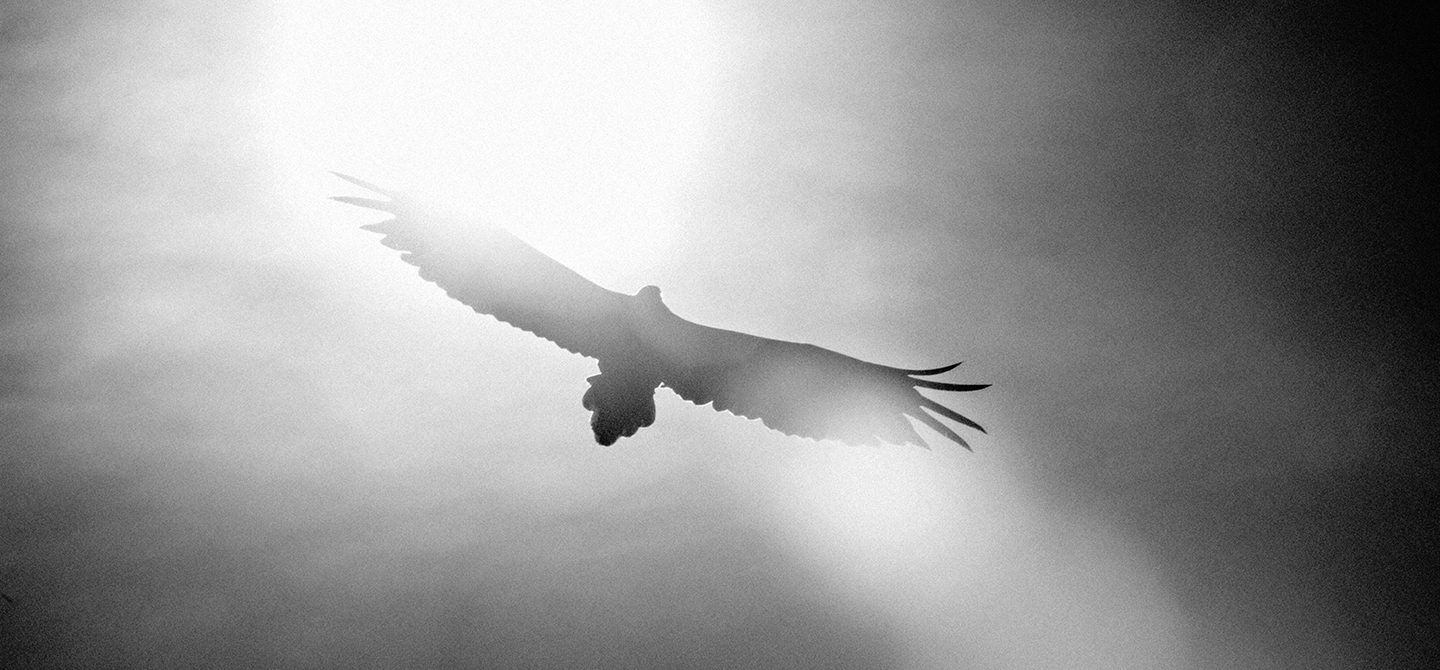 September 7 & 8, 2022
The staging and scenography concept of Sparge la morte is based on inspirations that are profoundly linked to madrigals.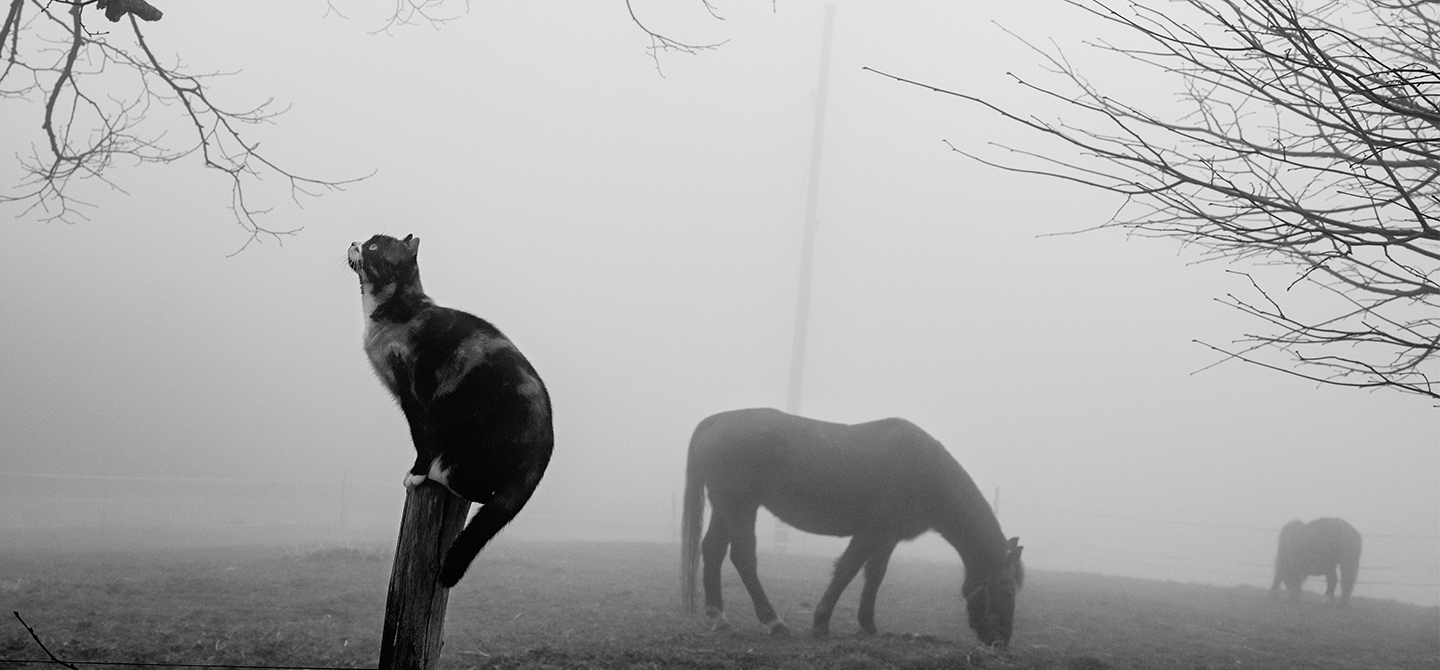 December 14 to 21, 2022
A musical entertainment of arias by Donizetti repurposed in French.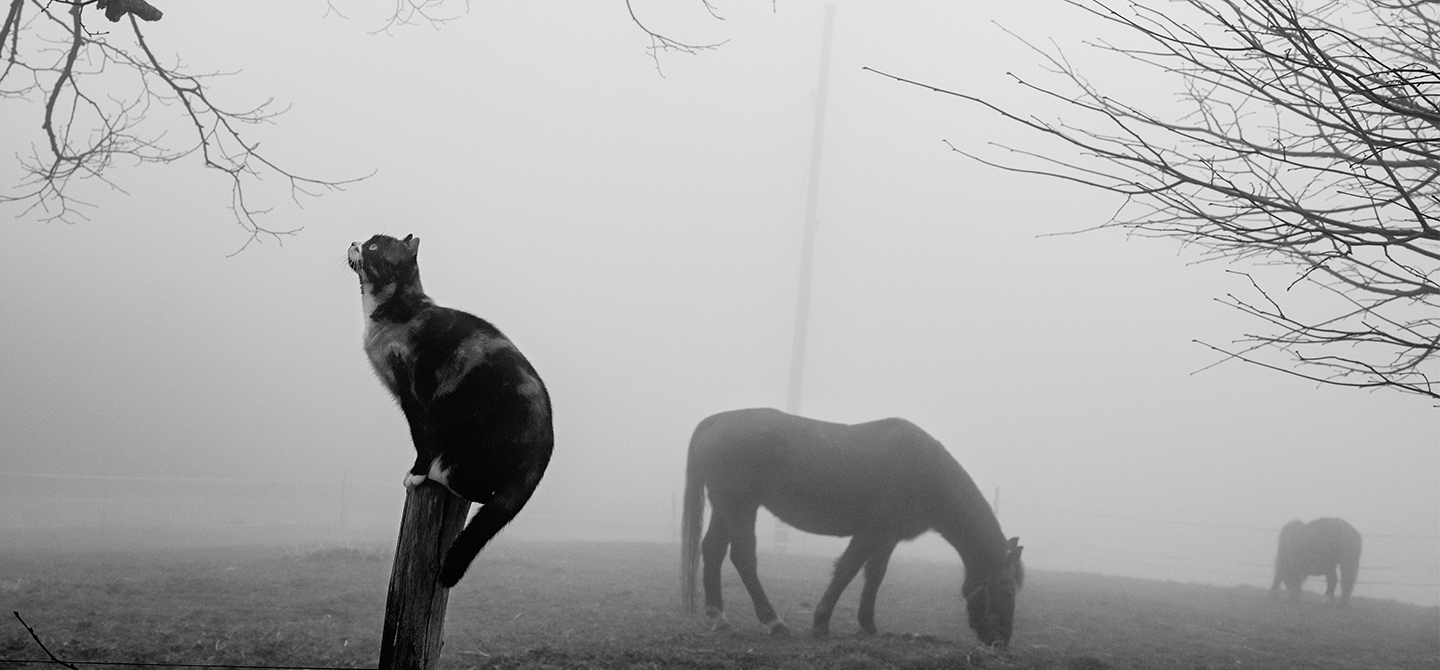 From October 12 to March 25, 2023
Did you know that at night there is a mouse in the Foyer of the Grand Theatre who dreams of becoming a singer?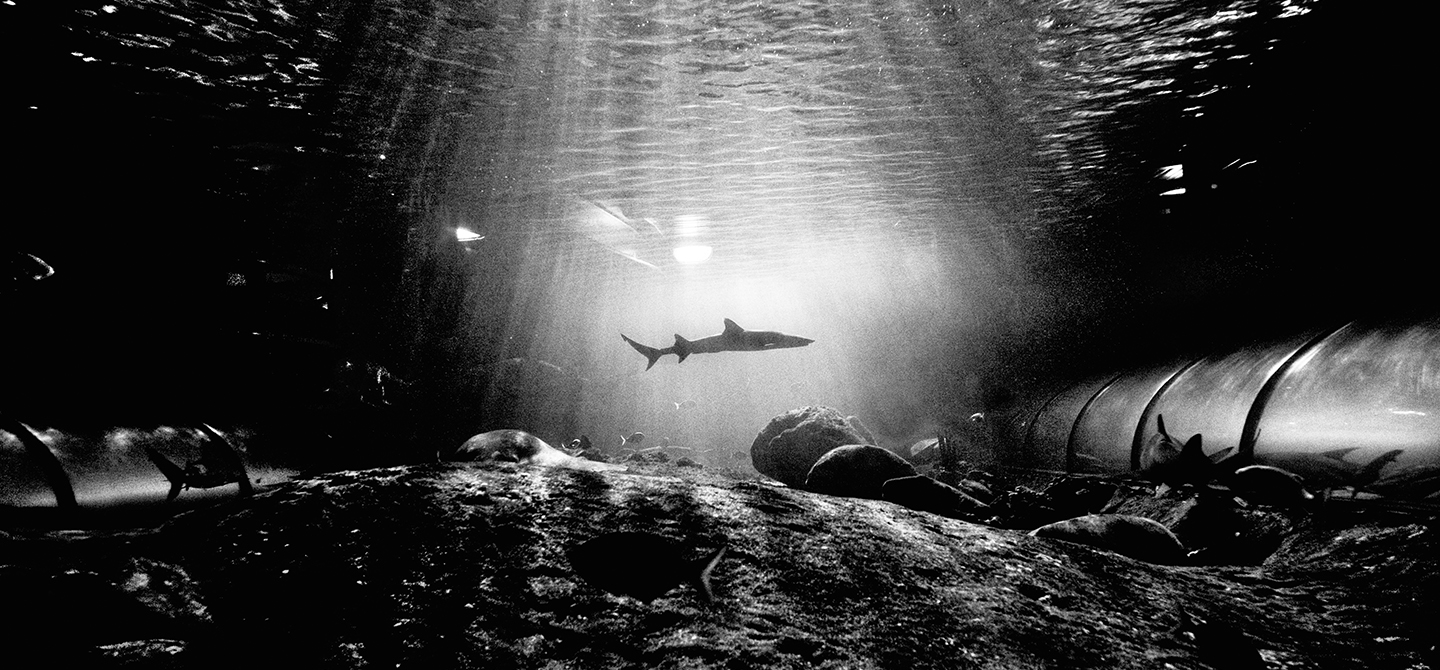 March 2 to 5, 2023
An adventure that throbs to the beat of Wagnerian themes played by a brass band or to synthetic sounds reminiscent of a Game Boy.
Activities
Activities before, after and about the performances
Chop chop! 45 minutes before the bells call you into the house, it's time to refresh your memory and go back to the beginnings of the opera: we offer a brief introduction to remind you what the work is all about and what kind of magical, apocalyptic, critical or hyper-realistic worlds the people behind the production have in store for you. Lickety-split, there's just enough time to grab some bubbly before you take your seats under the star-studded ceiling of a thousand and one operas!

45 minutes before each opera or ballet performance Free admittance with performance tickets
In the main foyer of the GTG or in the foyer of the alternative performance venue
Haven't you ever wondered what it's like on the other side when the curtain falls on a performance? How does all the technical machinery work? What do the stagehands have to do to get things back into working order? Or maybe just bump into one of the stars of the show? So let us raise the curtain on all this for you. With every production, we give our patrons an opportunity to come backstage with us, raise their eyes to the flies and take a good look at what's behind the sets. It may be dark in the wings but there's a whole lot going on there! And because it's a busy place, we can't really do this more than once per performance run. You will need to book your visit beforehand, so don't delay!
A member of the theatre staff who can answer all your questions and show you some of the very impressive features of our opera house takes you backstage for free.

La Juive 17.9.2022
Katia Kabanova 23.10.2022
Mondesflottants 20.11.2022
Maria Stuarda 23.12.2022
Parsifal 5.2.2023
Le Retour d'Ulysse 5.3.2023
Voyage vers l'Espoir 31.3.2023
Lady Macbeth de Mtsensk 7.5.2023
Nabucco 25.6.2023

The En coulisse tour lasts about 20 minutes, starts 15 minutes after the performance, is free of charge and by reservation only.
A slice of life, a slice of laughter and a slice of music to garnish the canapé that comes with our urban apéritif! Have a spritz or a vermouth while we supply the entertaining company. Apéropéra is a relaxed, fresh and unstuffy way to (re)discover a composer, a work, a topic, miles away from the usual lectures you get before the performance. Get ready for some good stories, from the past and especially the present. And in between, there'll be live music from the show (or in the same vein) performed by artists on the production!

Katia Kabanova 6.10.2022
Mondesflottants 17.11.2022
Maria Stuarda 8.12.2022
Parsifal 19.1.2023
Le Retour d'Ulysse 16.2.2023
Voyage vers l'Espoir 23.3.2023
Lady Macbeth de Mtsensk 20.4.2023
Nabucco 25.5.2023

Thurdays From 6.30 pm
Entrance fee CHF 25 (first drink included)
In the foyer of the GTG
Let's try a different approach to opera and ballet…
With every Grand Théâtre production this season, there will be a Saturday morning of creative workshops related to the upcoming opera or ballet. Song, dance, drama, text, visual arts, it's all there waiting to surprise you and help you express yourself: voice, stage, theatre and image professionals will guide you through the many aspects of opera, the art that has everything!

Katia Kabanova 8.10.2022
Mondesflottants 5.11.2022
Maria Stuarda 19.11.2022
Parsifal 21.1.2023
Le Retour d'Ulysse 18.2.2023
Voyage vers l'Espoir 18.3.2023
Lady Macbeth de Mtsensk 29.4.2023
Nabucco 3.6.2023

Saturdays At 11AM
Entry CHF 15.–
CHF 10.– (up to 12 years old)
Various meeting points
Autour
Activities about the performances and the GTG
The operas of the 22–23 season will be the subject of a very comprehensive conference on the work, its libretto, context and music, a few days before the first performance, always at the same time, 6.30 pm, by the Association genevoise des amis de l'opéra et du ballet.
These conferences take place at the Théâtre de l'Espérance.

La Juive 12.9.2022
Katia Kabanova 17.10.2022
Maria Stuarda 14.12.2022
Parsifal 24.1.2023
Le Retour d'Ulysse 23.2.2023
Voyage vers l'Espoir 22.3.2023
Lady Macbeth de Mtsensk 25.4.2023
Nabucco 7.6.2023

At 6:30PM
Théâtre de l'Espérance

Association genevoise des amis de l'opéra et du ballet
7D, chemin Pré-Marquis
1241 Puplinge
+41 22 349 83 60
[email protected]
amisdelopera.ch

In partnership with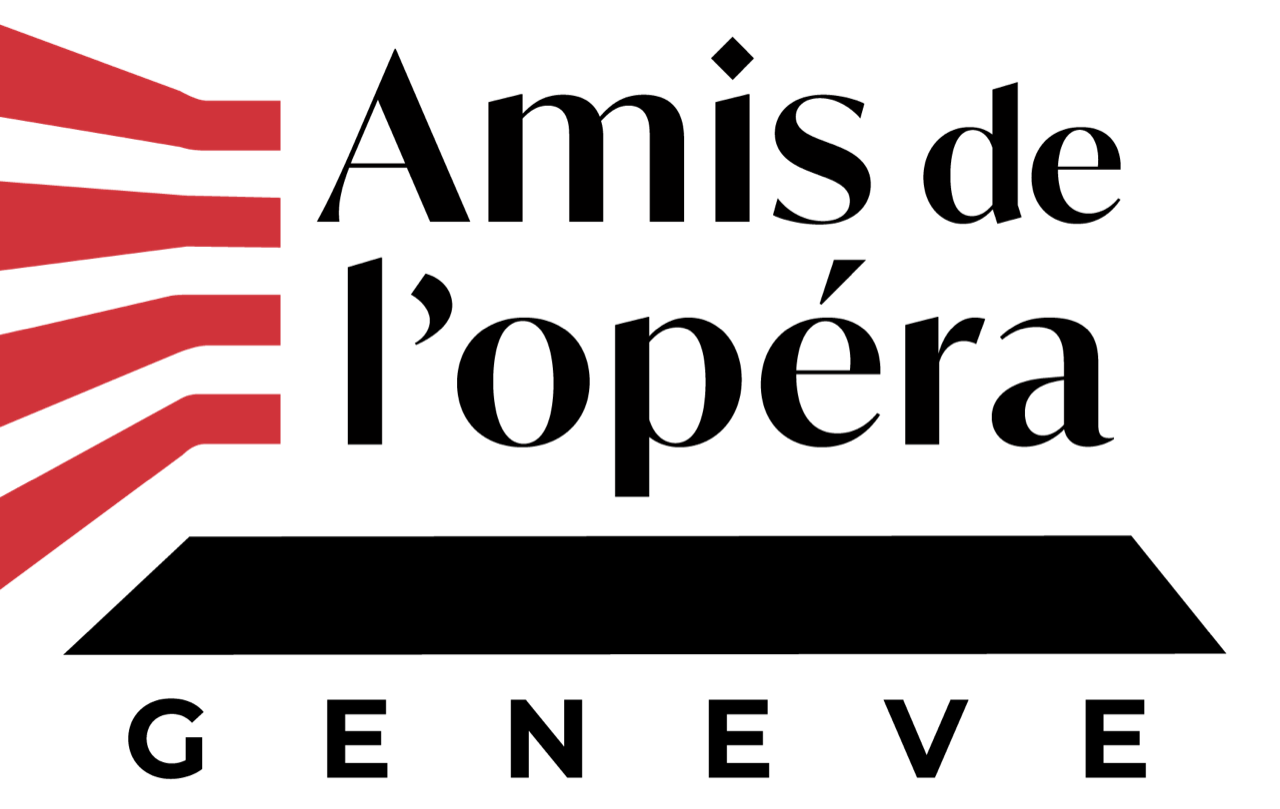 Nabucco under the Stars
+
–
To celebrate the Fête de la Musique together with the Grand Théâtre, we're inviting you to sit with us under the stars. Not those that sparkle by the hundreds in Jacek Stryjeński's gold and silver ceiling in our auditorium, the real ones that await us al fresco, as night starts falling on the parc des Eaux-Vives. Come and experience, free of charge, on a giant screen, our production of Giuseppe Verdi's Nabucco Friday 23rd June at 9 p.m.
Kick off your shoes and spend an evening in the park, with your toes in the grass and Verdi's music in your ears. Lake Geneva and the evening sky are in the background and on screen, a film version of our 2023 production of Verdi's beloved opera, conducted by Antonino Fogliani and staged by Christiane Jatahy. Save the date!
Va, pensiero, …

23.6.2023 — 9PM
Parc des Eaux-Vives

Sponsorde by


Or when the opera house becomes a performance and you are the performers. As soon as you step inside, you get swept up like a modern-day Cinderella in a swirl of sounds and sights that carry you from one space to the next, from a highball to a cocktail, from midnight to the wee hours, because at the Grand Théâtre, three times per season, at 3 a.m., we turn the coach into a pumpkin and the glass slippers change into sneakers that won't damage the beautiful parquet floors they're dancing on. A far-out party for people with open minds. We know that our reputation as a posh place for stuffy classical music fans precedes us. But for three nights next season, we've curated a few line-ups of badass DJs to come and rip up the house. And some of your prejudices against us, while they're at it.
Three times per season, the Grand Théâtre stays up way past its bedtime. In November, to open the season, in February to drive the winter away and in June, to celebrate summer. It'll also be a good time to invite some of our neighbours and cronies over and open up to other genres.

Late Night #1 25.11.2022
Late Night #2 11.2.2023
Late Night #3 5.5.2023

Entry CHF 25.—
From 10PM to 2AM
GTG
In partnership with T-Magazine, we've revamped our "Duels" for more content and more excitement. We open a debate in the weeks leading up to the big night, but it happens on paper, exchanging letters, the old-fashioned way.
This epistolary dialogue is then brought to the stage, even if, let's admit it, we do make it our own a little – or a lot. This is an opportunity for the Grand Théâtre to examine both the contemporary world and the current scene in French-speaking Switzerland, by giving a platform to young actors and directors and what they have to say to us. Please note that this activity will be conducted in French.

Duel #1 3.11.2022
Duel #2 9.3.2023
Duel #3 11.5.2023

Entry CHF 15.— (Free admission for students upon presentation of their student card)
Thurdays at 8PM
Main stage of the GTG
The truth is we aren't too fond of seeing opera at the movies. We'd rather have it live on stage in all its vibrating emotional loudness. But at the opera, we do like a good movie. In fact, we're just as keen to watch one as our neighbours at the Cinémas du Grütli, Geneva's art house cinema. So we developed this new format, Cinéopéra, as both a tribute to and a discovery of the silver screen, where four opera and ballet greats who will be on stage with us this season choose their favorite film to view and discuss. Four very different artists, all exceptional, using film to zoom in (or out) on the productions they designed for us, in an amusing play of intertextuality and inter-referentiality. And perhaps one day, it'll be hard to tell whether you're at the opera or at the movies…

Marc Minkowski
27.8.2022
Barry Lindon, Stanley Kubrick, 177 min, 1975

Sidi Larbi Cherkaoui
29.10.2022
Anna Karénine, Joe Wright, 130 min, 2012

FC Bergman
18.2.2023
Ulisse, Mario Camerini, 100 min, 1954

Christiane Jatahy
27.5.2023
Bamako, Abderrahmane Sissako, 115 min, 2006

Saturdays at 6PM

In partnership with



With the kids or just wander in, the doors are wide open. A quick onceover with the mop and broom and we throw the windows and doors wide open to let the sounds of our busy Sunday morning out onto the street for all to hear. This is your chance to come in and check us out. You can watch the chorus rehearsing a performance. There will be lots of activities specially designed for this opening weekend: stuff for the kids (makeup, wigs, painting, drawing, games in the theatre), food and wine tasting and tours for grownups, technical and discovery circuits for the eternally curious, in short, never a dull moment in our company. And this is just the trial run for other festive weekends we are planning this season along the same format!

Free entry
11.9.2022
From 11AM to 6PM
GTG
B is for Bel canto and Bellini (also a very nice drink), Bizet and Berlioz, Britten and his Billy Budd and, of course, B is for Brunch! Will you be alone or tête-à-tête, will you be a bunch of boisterous brunchers or are you looking to bring your babbling brood? The tables are set for a Grand Brunch in Geneva's most beautiful ballroom, where the gods and nymphs of legend beam their benign, but blasé, smiles down on you from above. Eight Sundays per season, eight chances for a nice lie-in, eight chances to add some beautiful music to your eggs benedict: we have a Sunday buffet ready to satisfy the hungriest opera and ballet buffs! As space is limited in our Main Foyer, we kindly ask you to reserve your table beforehand.

18.9.2022
16.10.2022
13.11.2022
11.12.2022
15.1.2023
19.2.2023
19.3.2023
23.4.2023
14.5.2023
18.6.2023

Sundays From 11AM
Entrance CHF 60.–
CHF 20.– (up to 12 years old)
In the GTG foyer
What is the connection between the Duke of Brunswick and the Grand Théâtre? Between the Valkyrie and the great fire? Between a Second Empire façade and a 50s-60s theatre? Nine times a year, we let visitors into the bowels of the huge ship of the Place de Neuve, navigating between opera trivia and heritage curiosities. From the Atrium to the Milky Way, from the marble of the entrance to the gold of the fireplaces, discover this emblematic building, guided by our in-house connoisseurs, who will tell you all its secrets.

19.9.2022
17.10.2022
14.11.2022
12.12.2022
16.1.2023
13.2.2023
13.3.2023
17.4.2023
15.5.2023
12.6.2023

Visits at 12:30PM
Duration: 55 minutes
Entrance CHF 15.­ / CHF 10.­ (until 12 years old)
Bespoke private tours and workshops
+
–
Would you like to discover the Milky Way with your colleagues or have the gilt and chandeliers in the foyer for you and your friends? How about a team-building session like no other or a taste of the world of opera? On the other side, we have all kinds of private guided tours of the Grand Théâtre and/or its set and costume workshops. Or even made-to-measure artistic workshops facilitated by professional singers.

Contact: [email protected]
Jeunesse
Grand Théâtre Jeunesse
Écouter, voir, expérimenter et ressentir…
Sponsored by: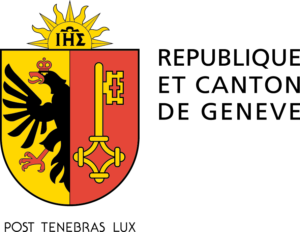 De la 1P à la 4e de collège
+
–
Grâce à nos partenariats avec École et Culture pour les établissements du Département de l'Instruction publique du Canton de Genève et avec le service culturel de l'AGEP pour les écoles privées genevoises, chaque saison plus de 100 classes de la 1P à la 4e de collège venues de tout le canton (et même parfois au-delà), découvrent l'art lyrique et le ballet avec le Grand Théâtre Jeunesse.

Un large panel d'activités est proposé en fonction de l'âge des élèves et du projet de l'enseignant. Encadrés par des artistes et des professionnels chevronnés, ils pourront, selon les parcours, choisir de s'essayer à la danse, au chant et à toutes les autres disciplines qui font de l'opéra un art total. Ou encore développer leur sens critique et mettre des mots sur leur expérience de spectateur pour la partager, la confronter et la faire évoluer.

Pour les établissements du Département de l'Instruction publique du Canton, la brochure des propositions et le formulaire d'inscription en ligne seront disponibles à partir du 13 juin, ainsi que sur le site d'École et Culture. Les attributions des parcours se feront à partir du 12 septembre 2022.
[email protected]

Pour les établissements privés, la brochure des propositions sera disponible en ligne à partir du 13 juin, ainsi que sur le site de l'AGEP.
[email protected]
Avec la petite enfance en âge préscolaire
+
–
Dans les SAPE – Structures d'accueil de la petite enfance –, les activités pédagogiques et culturelles sont des moments privilégiés qui permettent de s'épanouir et de trouver ses repères. Parce que l'année avant l'entrée à l'école constitue un moment charnière pour les enfants, le Grand Théâtre a conçu en collaboration avec des professionnels de la petite enfance un programme de découverte de l'opéra spécialement adressé aux 3-4 ans, La Fabrique Opéra.

Après une première rencontre avec une chanteuse dans leur établissement, les tout-petits découvriront, confortablement installés dans le foyer lyrique en compagnie de leurs éducatrices et éducateurs, la magie de ce drôle d'endroit où l'on chante et où l'on se costume.
[email protected]
Avec l'enseignement supérieur
+
–
Partenariats, workshops, visites découvertes, projets, chaque saison nous travaillons avec plusieurs établissements de l'enseignement supérieur tels que la HEAD, la HEM ou encore le département de musicologie de l'Université de Genève. N'hésitez pas à consulter la rubrique actualités de notre site pour découvrir ces collaborations !
Out and about
Out and about with the Grand Théâtre
Partners, partnerships, twinning, collabo- rations, co-programming, alliances, parallels, concordances, synergies, all these words basically mean one thing: don't stay in your corner, go out and meet the other person, your neighbour, your friend, your sister, the guy you meet at the bus stop every day. Outside the walls, within our walls, walled in, in ruins, under construction, down and out, everything is good for knocking down over-conceived, over- learned or hand-me-down ideas. Come and see for yourself, come and practice the art of taking a step back to observe the world. Like every season, we offer you a few options for adventurous encounters…
If you work in a civil society organization or a structure linked to disability or to the integration of asylum seekers and you want to introduce opera and ballet to your participants or beneficiaries, feel free to contact us. We can build a project suited to your purpose that takes into account your needs and our availability.
In partnership with several geneva institutions
+
–
Migrating Worlds will be the central theme of a host of joint and individual projects and events. In our case, the premiere of Voyage vers l'Espoir (Journey to Hope), postponed during the 2019-20 season, will lead to the resumption of the Voyage vers la scène/Journey to the Stage project, which integrated a group of asylum seekers in the opera's stage and dramatic work. Journey to Hope is an opportunity to invite other institutions that work on intercultural and intermusical dialogue, such as the Orchestre de Chambre de Genève, for example. To be continued throughout the season!
Focus
Focus
The Grand Théâtre de Genève invites you to continue the season with our Geneva partners. Here are two shows at the Comédie that echo our season.

In a preview of The Return of Ulysses in the second half of the season, we meet with this melancholic and dreamy Flemish quartet in their latest piece: sheep graze to the sound of a lyre when suddenly one of them stands up on its hind legs; this is the beginning of its slow and painful metamorphosis into a hybrid creature, half animal, half human. The Sheep Song is an allegory of the human condition in the form of breathtakingly beautiful tableaux vivants; a play in four wordless acts that draws on the Christian iconography of the Flemish Primitives; a choreographed Way of the Cross on a conveyor belt, a figure of destiny; an epic in images, a perilous journey to the heart of what makes us human, with its tragic but also comical moments.

Theater / Belgium
By FC Bergman
(without texts)
August 26 — 28, 2022
As part of La Bâtie – Festival de Genève
In Geneva, the end of the next season will focus on Hungarian film, theatre and now opera director Kornél Mundruczó. After the premiere of Sleepless in the spring of 2022 at the Grand Théâtre, he is back with the play that inspired his first film on the other side of the Atlantic. Inspired by a true story, the play tells of the reconstruction of a woman shattered in pieces, between a birth and a tragedy, who walks through her pain with the tearless detachment of a ghost. Pieces of a Woman takes us into a hyper-realistic aesthetic borrowed from film and from theatre. The story of a woman, or rather of women, of women who fight to pick up the pieces against all odds.

Cząstki kobiety
Theater / Poland
by Kornél Mundruczó / TR Warszawa
Texts by Kata Wéber
November 28 to December 2, 2022
Bains
The Grand Théâtre returns to the Bains des Pâquis
With an early morning paddle or a midday fondue, who doesn't look forward to returning to the Bains des Pâquis? And what if we add some music from here and there to the air of freedom that Geneva's lake baths seem to breathe?

In Partnership with


After Julien et Jean-Paul's hit performance, almost two summers ago, on the topic of travel and animals, the Grand Théâtre pulls out its towels and swimming costumes to set off on the roads of seasonal migrations, between modernist Russia and Jewish songs from Eastern Europe. With an early morning paddle or a midday fondue, who doesn't look forward to returning to the Bains des Pâquis? And what if we add some music from here and there to the air of freedom that Geneva's lake baths seem to breathe?

August 15, 2022 — 6AM
Bains des Pâquis
Festival Poésie en ville
+
–
As the golden autumn sun lights the sky, let us wander through the warp and weft of poetry set to music (much to the chagrin of some poets, as we will see…)

September 24, 2022 — 11AM
Bains des Pâquis
22-23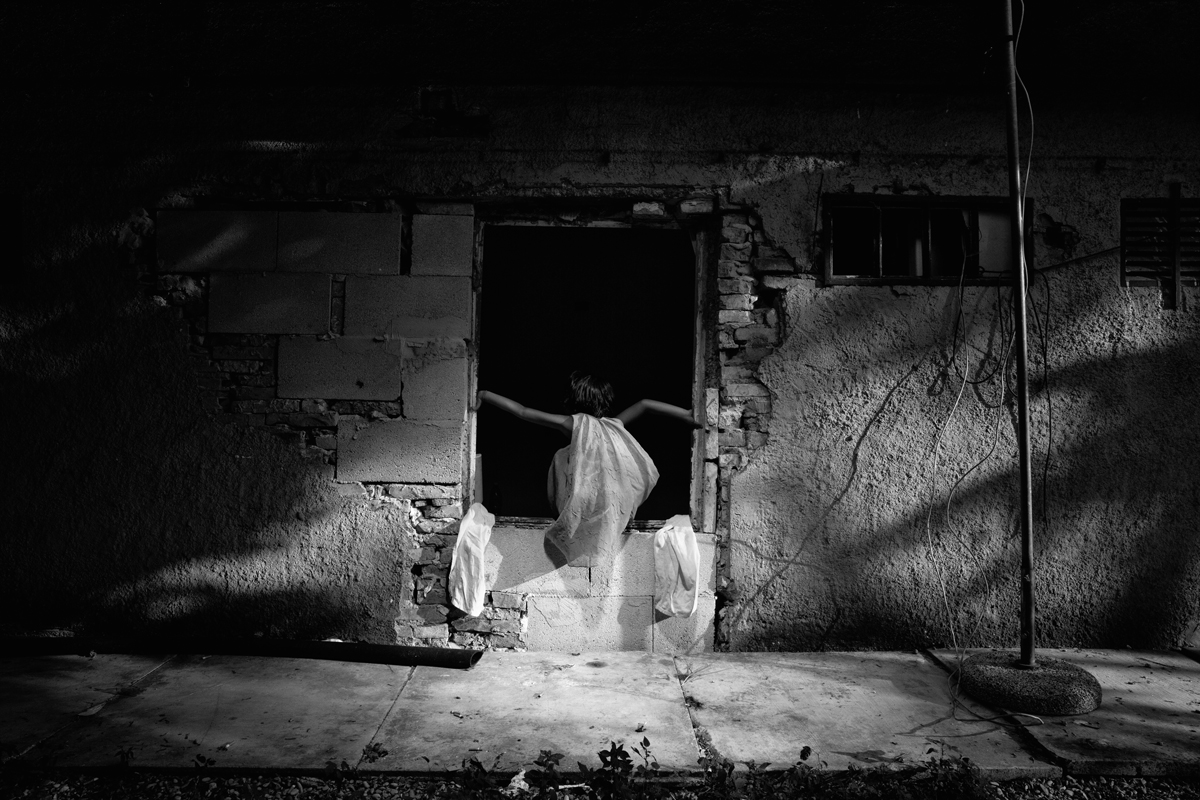 Programme
Opera, ballet, La Plage, … Find the complete programme of the new season.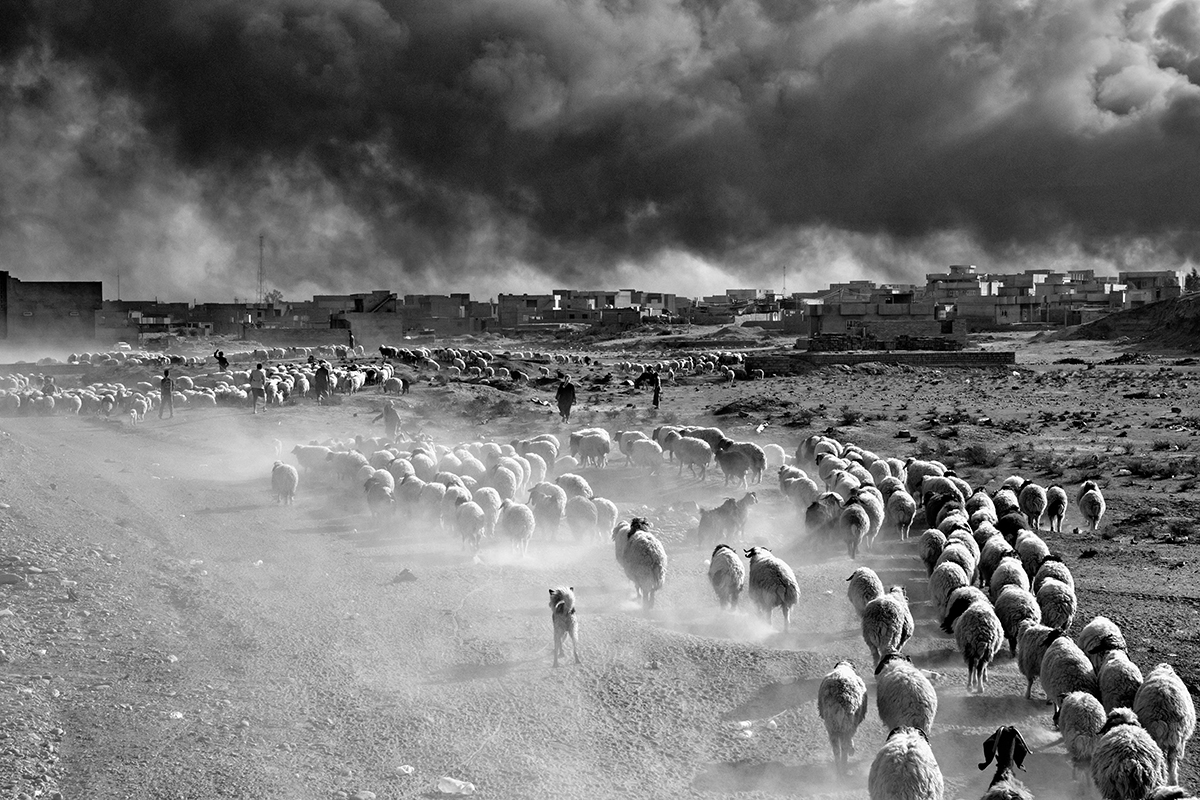 Migrating Worlds
Introduction, artist interviews, explanations… everything you need to know and understand about the new GTG programme.
Stay connected with the GTG