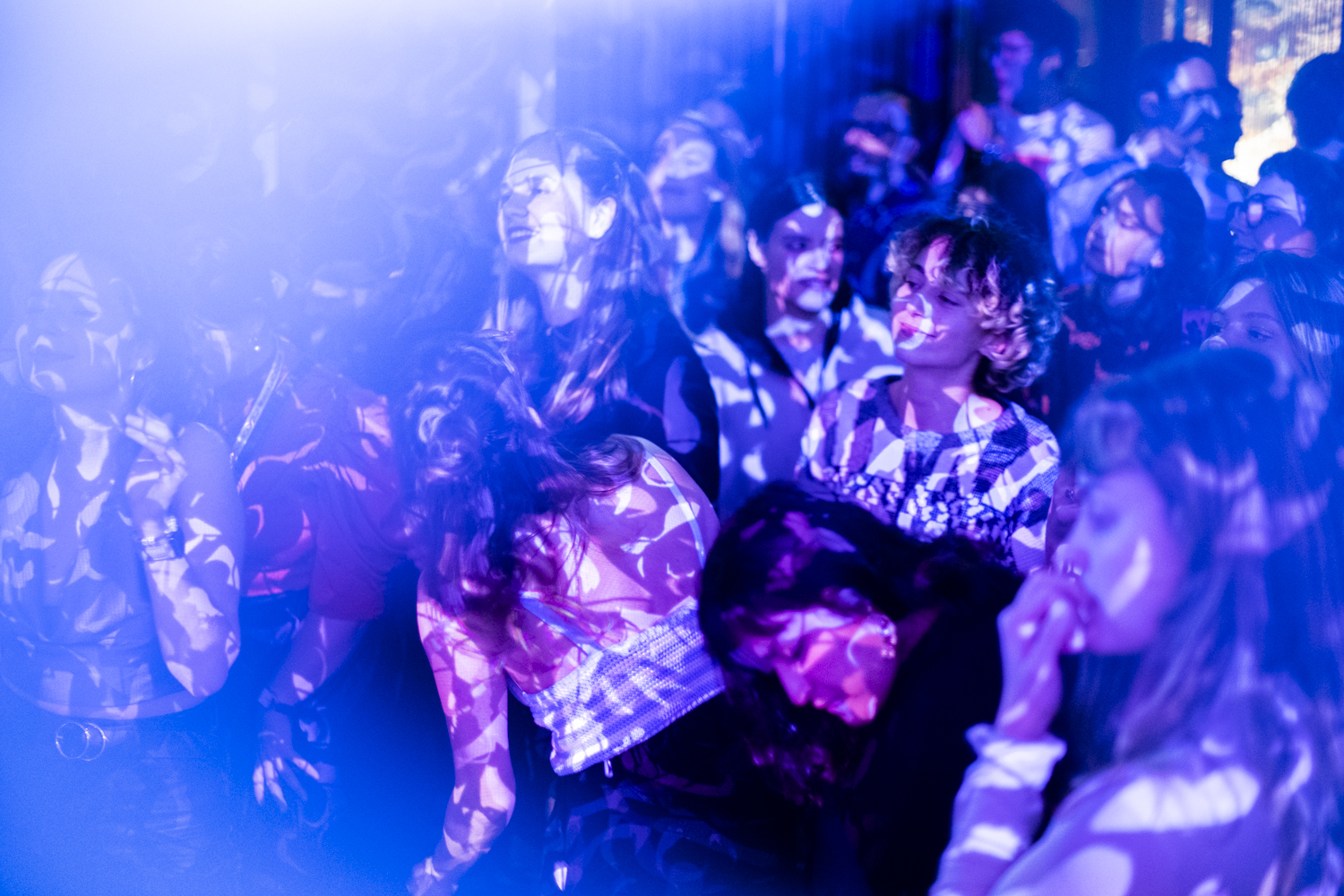 Lena Willikens
11PM-2AM / Hall-Atrium
+
–
The resident of the iconic Salon des Amateurs in Düsseldorf, Lena Willikens is renowned for the eclecticism and precision of her DJ sets. She constantly surprises the crowds with her indefinable style, as she draws from a variety of worlds. During her sets, she creates an unexpected atmosphere, timeless sensations and a parallel world, which she unfolds for this event in the Grand Théâtre.

Self Love Letter Défilé by Agapornis x HEAD
10:15PM-10:45PM / Foyers
+
–
Partir à l'heure où
la lumière d'or
illumine les corps
et autour de nous
un flamboiement.

The Self Love Letter collection is a narrative that leaves a space for dreams, fantasies, what we aspire to, like an enhanced or poetic version of our identities. Agapornis is the arrival of a Treasure-Body.

Each figure is the result of a process of encounter, as much with the models as with the artists. The relationship to the body, to clothes, to nudity, to limits, to dreams and to Self Care is questioned. Self care is an essential notion. It is a process of taking care of oneself, taking care of others, taking care of clothes and materials, through a tactile process where the pleasure of making and wearing intertwine.

Ce soir nous célébrons,
L'union.
Berceau de nos renaissances
et bientôt
de nos soulèvements.
S'unir à soi, s'aimer.
S'attacher à l'autre,
à des vêtements qu'on enlace
et à ceux que l'on chasse.
Se nouer,
Se mêler
au vêtement dévoué.

In partnership with the Haute École d'Art et Design.
The performance will be backed by a DJ set by Golce.
Bob (1000 Balles)
11PM-2AM / Bar Bleu
+
–
Bob aka Bobby is the head of the mysterious label 1000 balles and produces records and cassettes for Kakakids Records. Organizer of parties in the most unlikely venues in Geneva, this versatile artist creates and prints the posters of her own concerts. Grunge and post-punk are the order of the day when Bob is behind the decks. Her bouncy DJ sets reveal distorted sounds worthy of her frenetic universe. Bob spills his fluorescent propaganda with style and never misses an opportunity to offer experimental tracks.



> follow Bob 1000 balles
> discover Kakakids Records
Tickets
Friday, November 25, 2022
From 10PM to 2AM
Doors open at 9:30PM
Tickets CHF 25.-
At the GTG
Photo Credit
© GTG / Greg Clément
Stay connected with the GTG