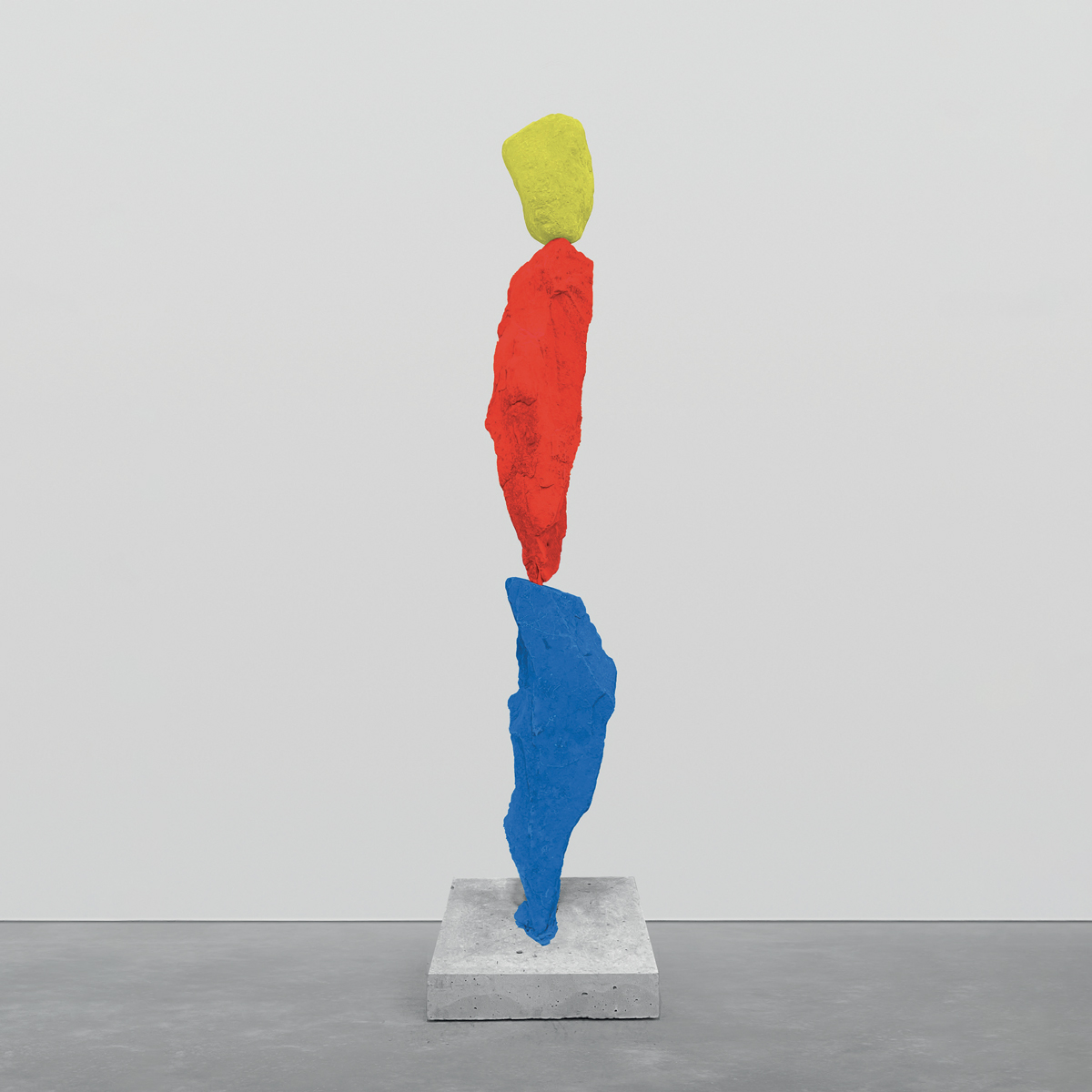 The GTG at artgenève
The Grand Théâtre is taking part in the modern and contemporary art fair artgenève. From 26 to 29 January 2023, the institution will hold a booth and present three sculptures from the mountains series created by Swiss artist Ugo Rondinone, who will collaborate as set designer for VÏA, a new choreography by Fouad Boussouf for the Ballet du Grand Théâtre.

> more infos about artgenève
Ugo Rondinone at the Grand Théâtre de Genève
Since the arrival of Sidi Larbi Cherkaoui at the head of the Geneva Ballet, the dialogue between choreographers and contemporary artists has intensified: after Antony Gormley (Noetic, Sutra) and Jim Hodges (Skid), it will be the turn of Swiss artist Ugo Rondinone to take part in this exercise.
With the world premiere of VÏA, in April 2023, Rondinine renews a partnership with the choreographer Fouad Boussouf who puts life into his installations, as in "burn shine fly" at the Venice Biennale this summer, which will be reprised at the Petit Palais in Paris until the beginning of January. Fouad Boussouf is the new director of Le Phare, the national choreographic center of Le Havre. Boussouf founded his Compagnie Massala in 2010 with which he draws his artistic vocabulary from hip-hop culture, contemporary dance, the Nouveau Cirque, but also the folk dances and music of his native Morocco and the Arab world.
Recognized as one of the leading voices of his generation, Ugo Rondinone is an artist who composes searing meditations on nature and the human condition while establishing an organic formal vocabulary that fuses a variety of sculptural and pictorial traditions, between modernism and archaic expression. His hybrid forms exude pathos and humour, getting to the heart of the most pressing issues of our time.
VÏA
Creation by Fouad Boussouf with a set by Ugo Rondinone during the TRACES evening with the Ballet du Grand Théâtre de Genève from 19 to 23 April 2023 at the Bâtiment des Forces Motrices
Restez connecté avec le GTG
Crédit photo :
Prune Nourry
Femme Arbre 3, 2021
Bronze, patine noir de fumée
H 230 cm
Édition de 3 + 1 EA
Photo Vincent Lorca
© ADAGP, Paris 2021