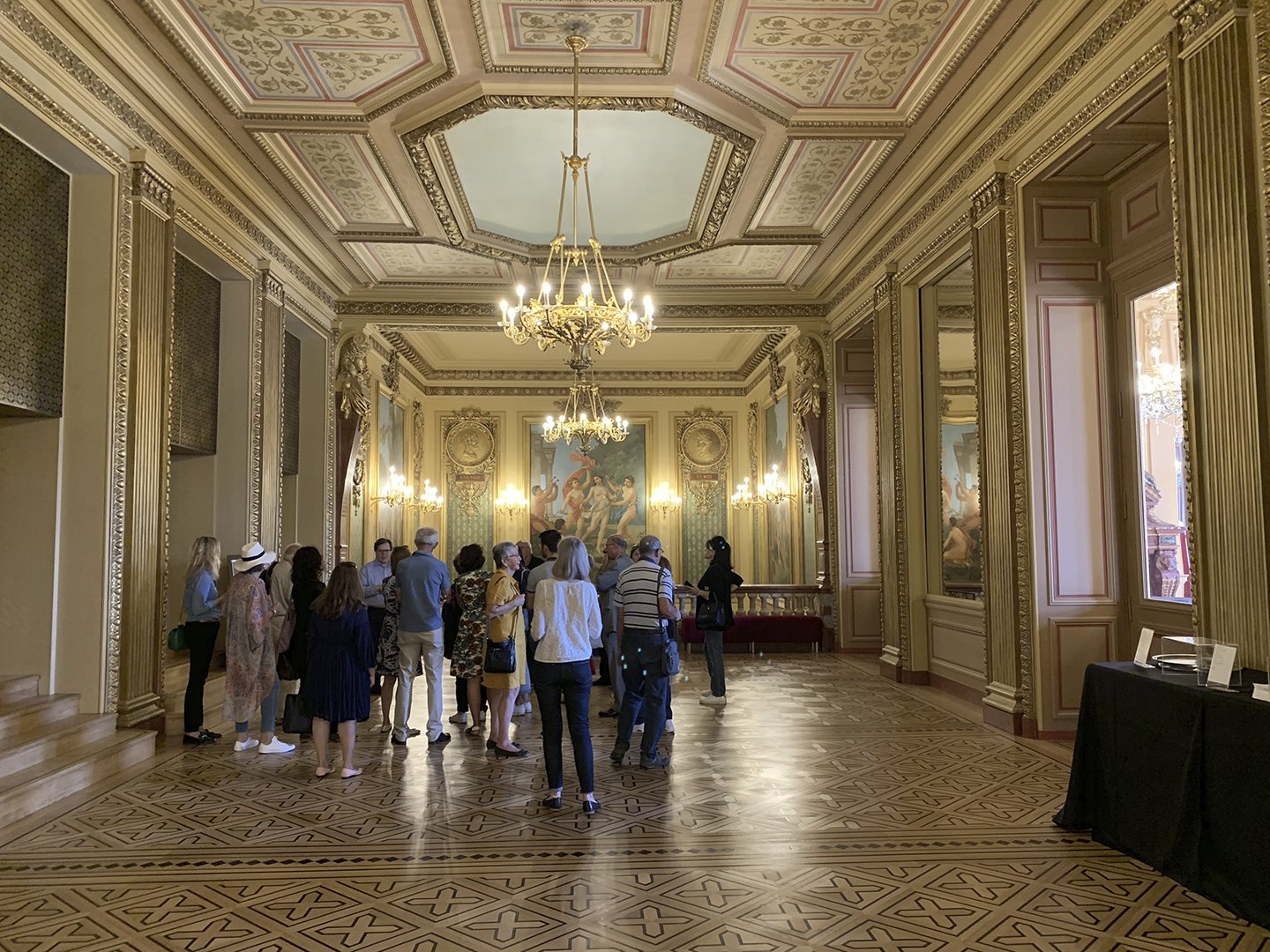 The Guided Tour 
A ceiling studded with a thousand stars, Victorian salons restored to their former splendor, Switzerland's biggest stage house, 13 meters drops under your feet, the Grand Théâtre is a world of superlatives that most people don't even imagine exist. But just because they're well-hidden doesn't mean they're a secret. In fact, we even allow people to see all these amazing things, nine times a year!
Visites
Our Guided Tours are open to our patrons and the public and take place under the guidance of some very knowledgeable people who take you deep into the hold of our big ship, show you the beautiful restoration work it recently underwent, take you across the stage, in the wings and regale you with many a story, some as tall as the flyloft! A journey into the secret and slightly offbeat world of Geneva's grand old opera house.
12:30
Duration : 50 minutes.
CHF 15.­ / CHF 10.­ (>12 ans)
Meeting point : Entrance hall, Grand Théâtre, place de Neuve 5, 1204 Genève.
16 SEP 2019 – sold out
21 OCT 2019 – sold out
11 NOV 2019 – sold out
16 DEC 2019 – sold out
27 JAN 2020 – sold out
25 FEB 2020 – sold out
02 MAR 2020 – sold out
06 APR 2020 – CANCELLED
11 MAY 2020 – CANCELLED
Sponsored by:

Stay connected with the GTG