Price:
From CHF 17.- to 99.-
Thu 20 Feb 20:00
Fri 21 Feb 20:00
Sat 22 Feb 20:00
Sun 23 Feb 15:00
A preview of the Ballet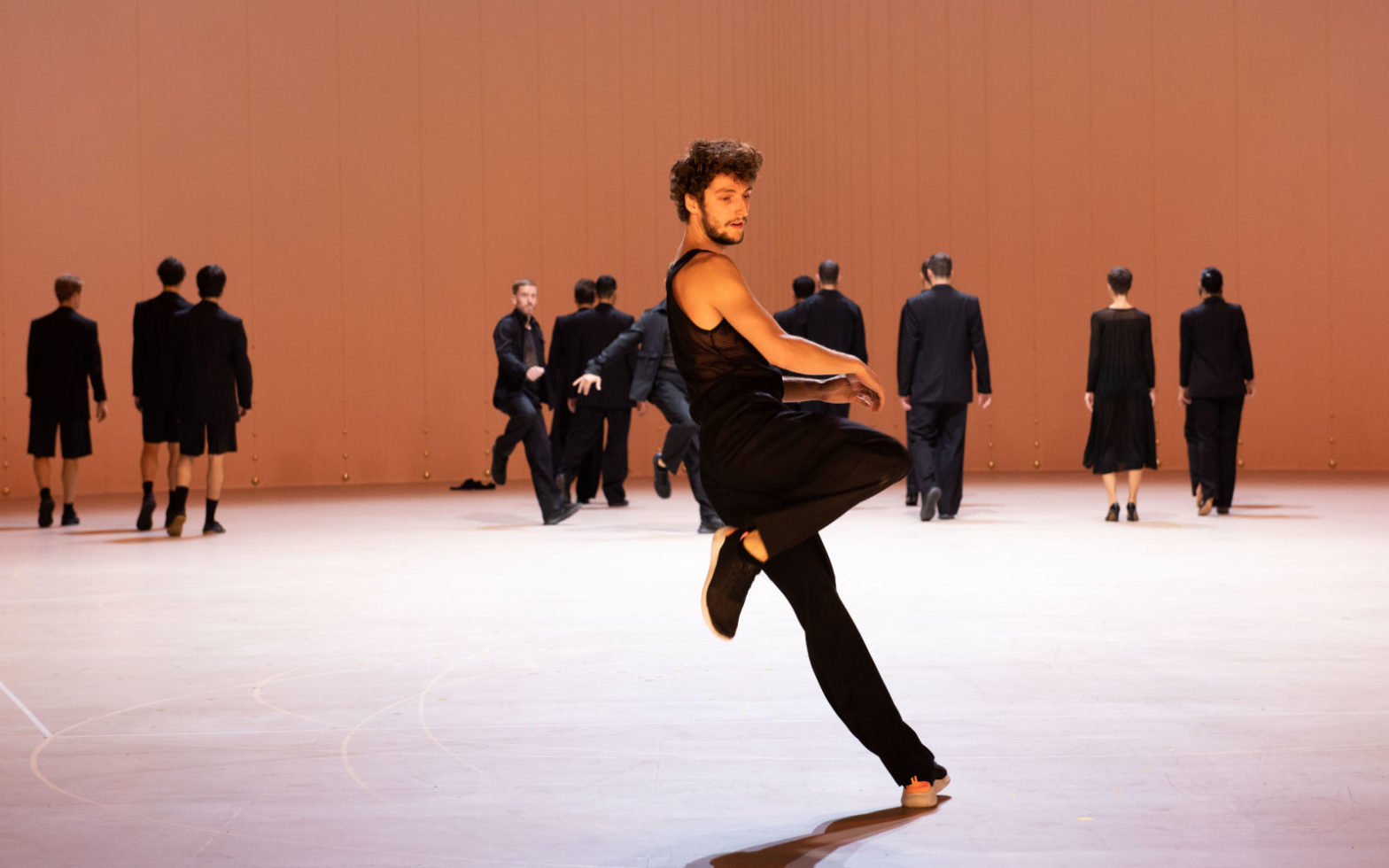 The Six Brandenburg Concertos © Anne van Aerschot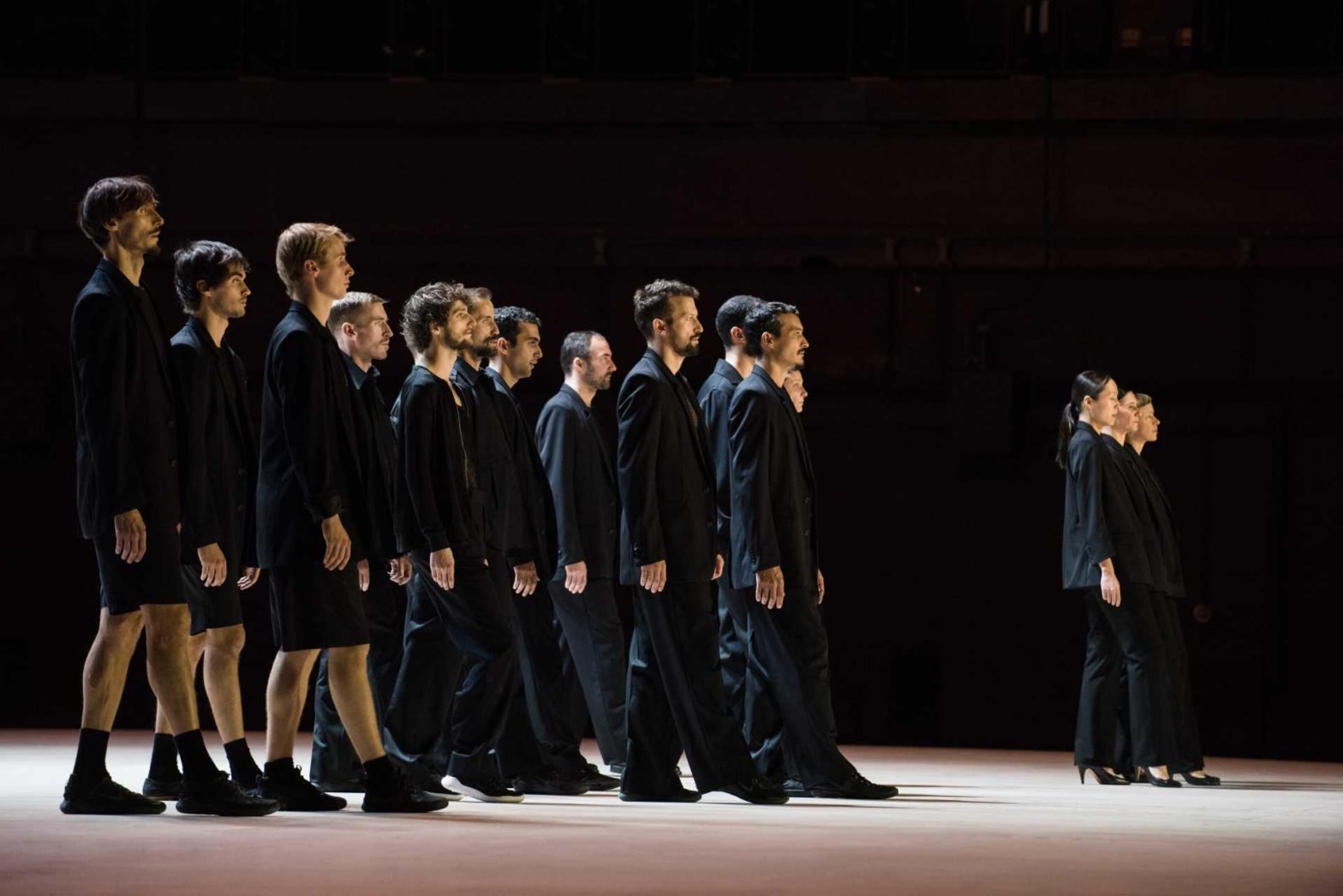 The Six Brandenburg Concertos © Anne van Aerschot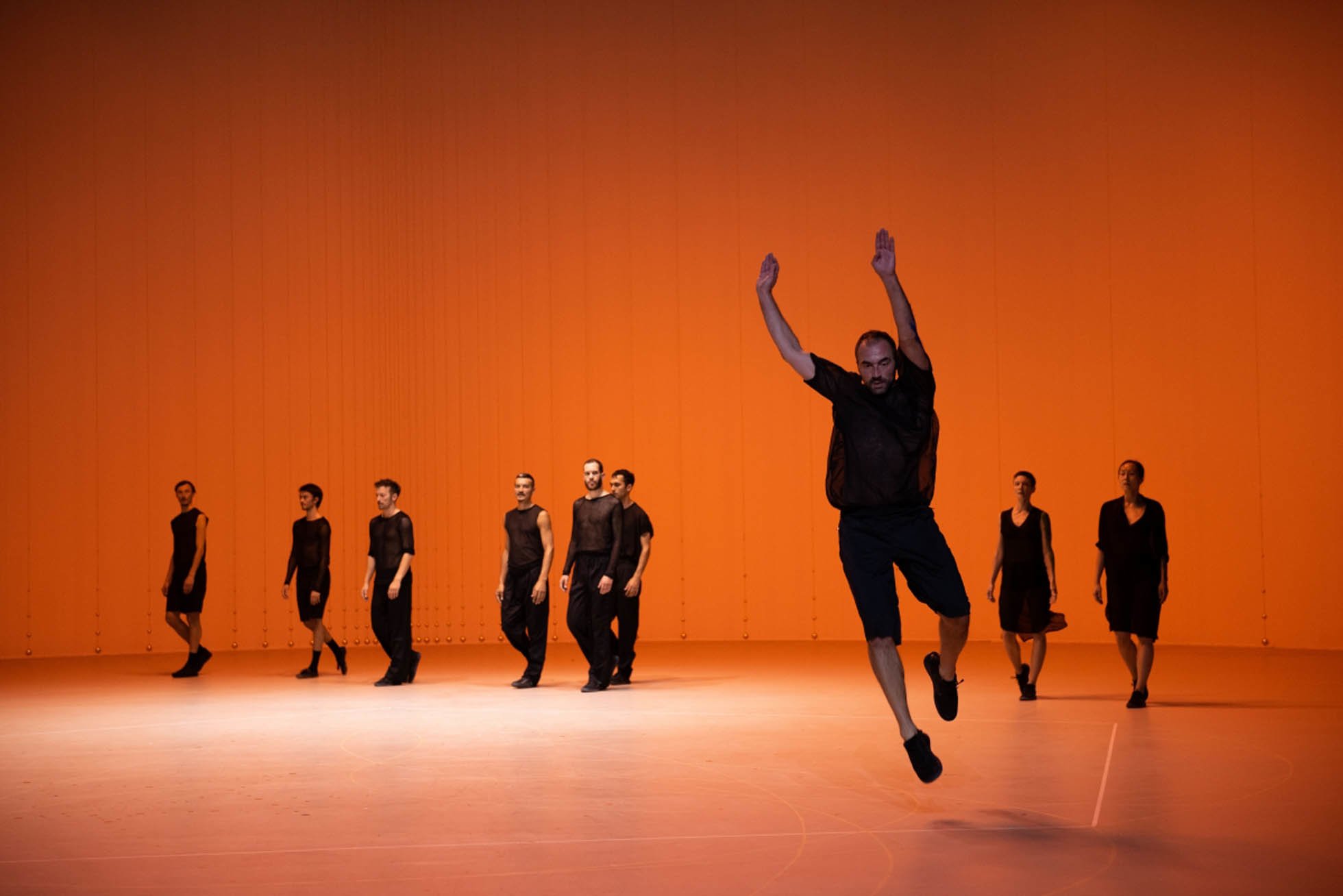 The Six Brandenburg Concertos © Anne van Aerschot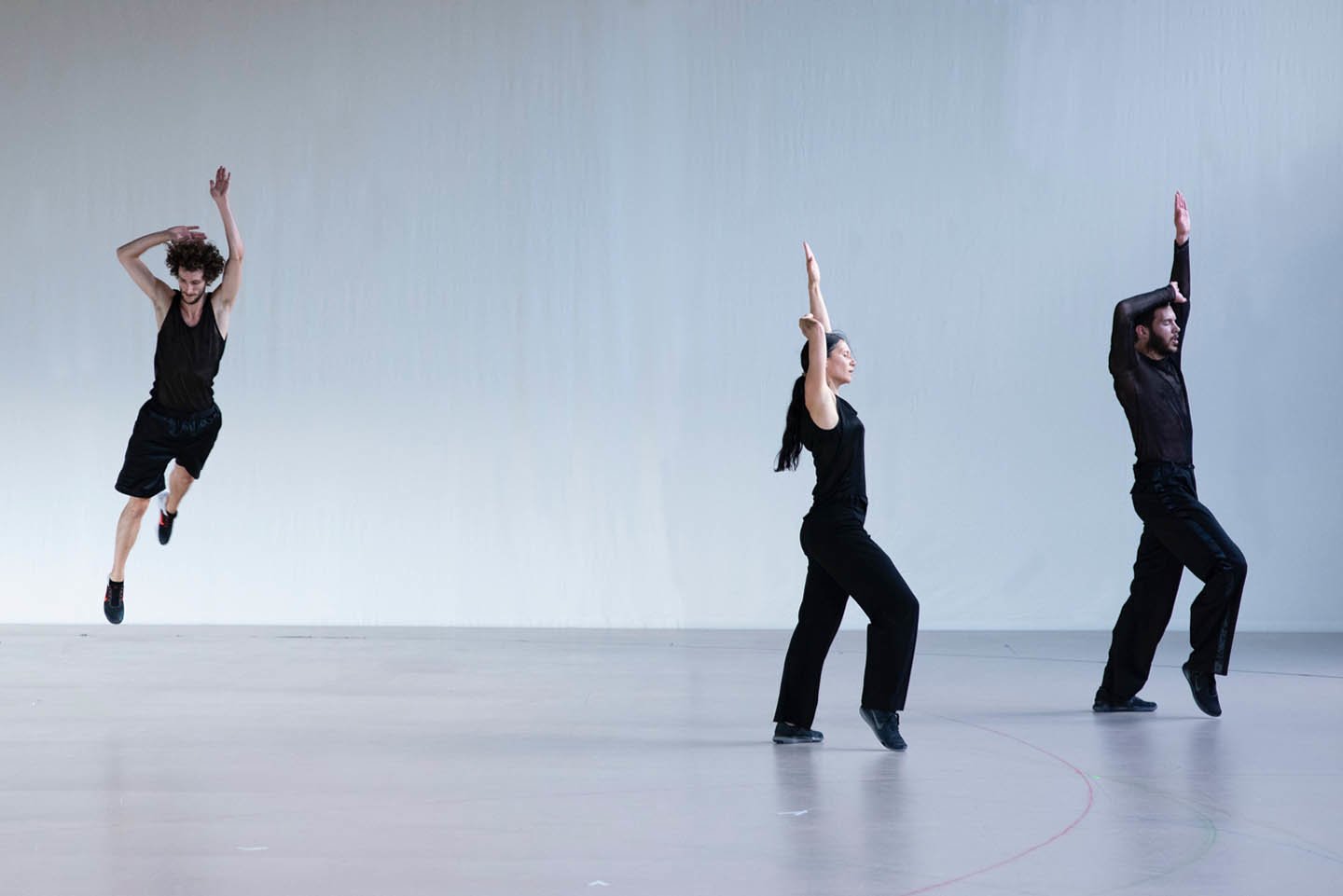 The Six Brandenburg Concertos © Anne van Aerschot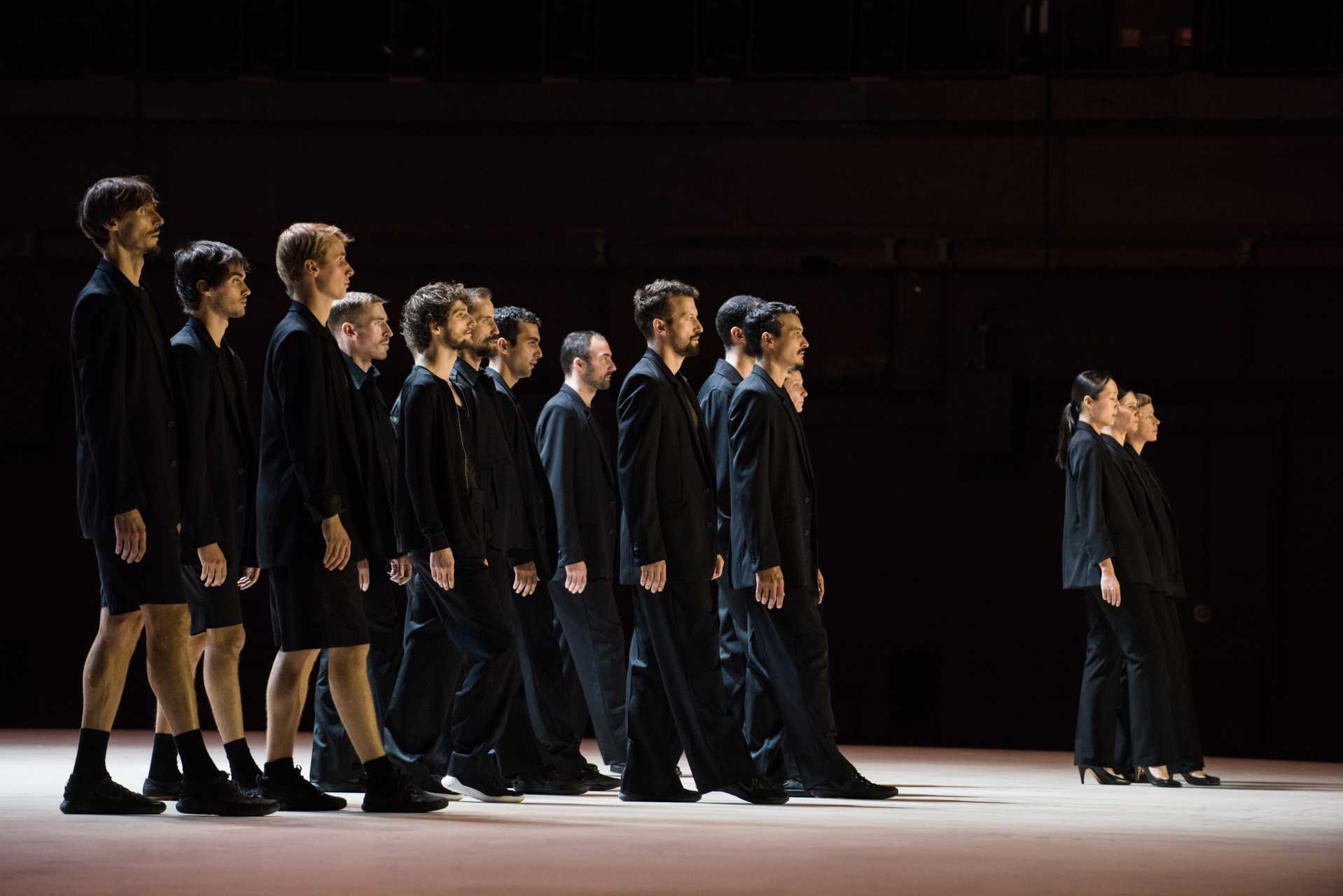 «My walking is my dancing»
---
Johann Sebastian Bach
Anne Teresa De Keersmaeker
Rosas
Production by Rosas in coproduction with B'Rock Orchestra, Volksbühne (Berlin), La Monnaie / De Munt (Brussels), Opéra de Lille, Opéra National de Paris, Sadler's Wells (London), Les Théâtres de la Ville de Luxembourg, Concertgebouw (Bruges), Hollandfestival (Amsterdam) First performed 12 September 2018, Volksbühne
At the Bâtiment des Forces Motrices
Duration : approx. 2:00

Sponsored by

In partnership with

Choreographer Anne Teresa De Keersmaeker
Costumes Designer An D'Huys
Scenographer and Lighting Designer Jan Versweyveld
Dramaturgy Jan Vandenhouwe
Music Johann Sebastian Bach, Brandenburg Concertos, BWV 1046–1051
Rosas
Musical DirectorAmandine Beyer
B'Rock orchestra
The Brandenburg Concertos were never performed as an integral corpus during J.S. Bach's lifetime. The compilation of pieces was forgotten after Bach's death in 1734. The original full score (an autograph) was only rediscovered in the year 1849 and almost lost during World War II when transported by a librarian in a train to Prussia for sheltering. The train fell under aerial bombardment and the librarian escaped the train into a nearby forest carrying the scores along with him. The miracle music from the Baroque era was saved to be discovered for the world to come. During her 1980 stay in New York Anne Teresa De Keersmaeker rehearsed a dance piece called FASE to the music of Steve Reich — which later on became her breakthrough as a dancer and choreographer. At the same time, she was constantly listening to Bach's concertos. Almost 40 years later De Keersmaeker has now set a two hour long piece to these six concerti grossi. On the same lines with Bach's principles of composition, De Keersmaeker builds an movement-architecture with levels, spaces and trajectories: "Like no other, Bach's music carries within itself movement and dance, managing to combine the greatest abstraction with a concrete, physical and, subsequently, even transcendental imension." De Keersmaeker work is a mixture of abstractions, minimal dance (walking, turning, chasing, falling etc.) and short narrative moments between a single, two or four bodies.
De Keersmaeker studied dance at the Mudra dance school in Brussels and the Tisch School of the Arts in New York. After creating several solo pieces, she presented Rosas dans Rosas in 1983. This breakthrough creation heralded the beginning of her company, Rosas. Since then she has been working to music from all periods — from early to contempo- rary music and popular idioms. Her choreographic practice also draws formal principles from mathematics, geometrical patterns, the natural world and social phenomena to "offer a unique perspective on the body's articulation in space and time".
In The Six Brandenburg Concertos, 16 dancers of different generations and 23 musicians perform a balanced dialogue between sound and movement. The magnetic energy between musicians and dancers made the world premiere in Berlin a smashing success. The B'Rock Orchestra — led by violinist Amandine Beyer — is a spectacular group of performers. The power of the orchestra is both the base and summit of the piece — as all the dancers of Rosas are the core and the delicate embellishment of the event.
Conference about the work
By Jean-Pierre Pastori
Tuesday 18 February 2020, 18:15
Foyer of the Grand Théâtre
Stay connected with the GTG