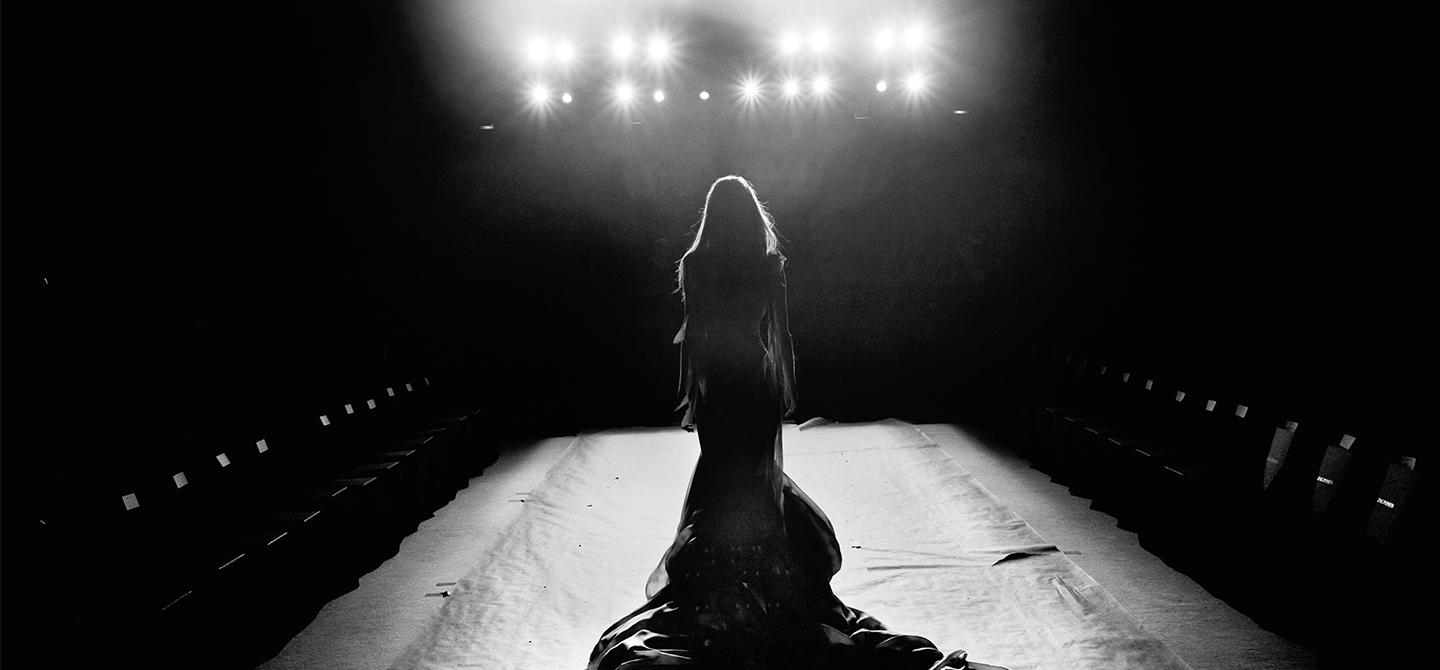 Opera by Gaetano Donizetti
Preview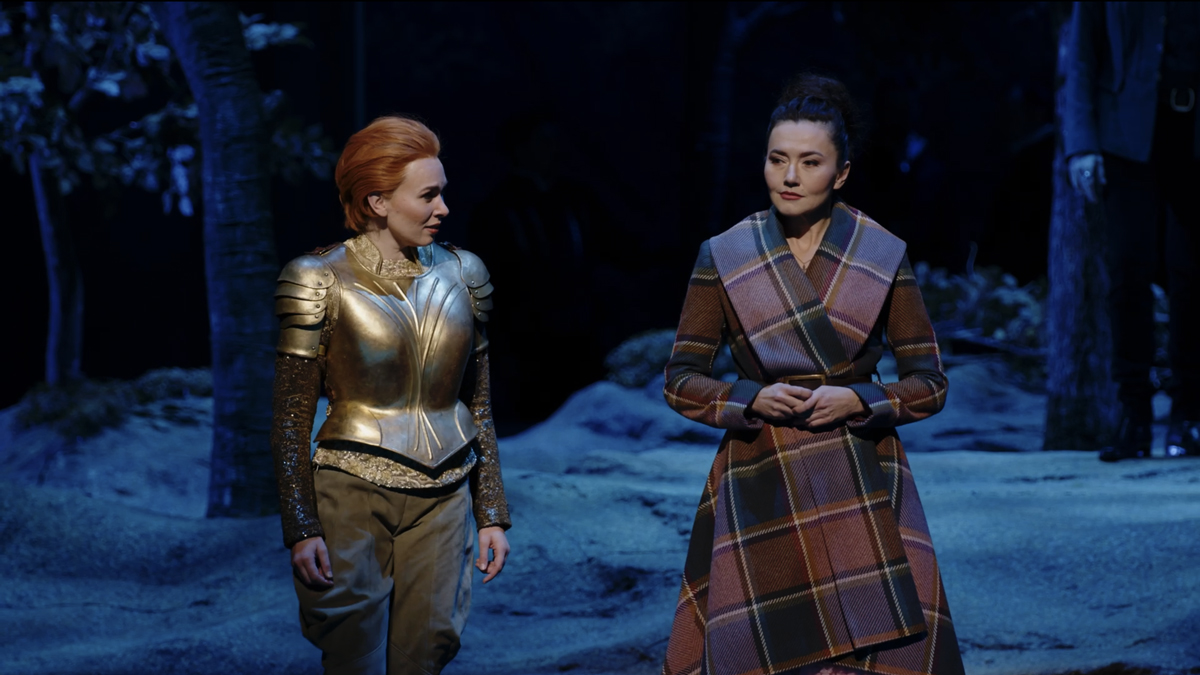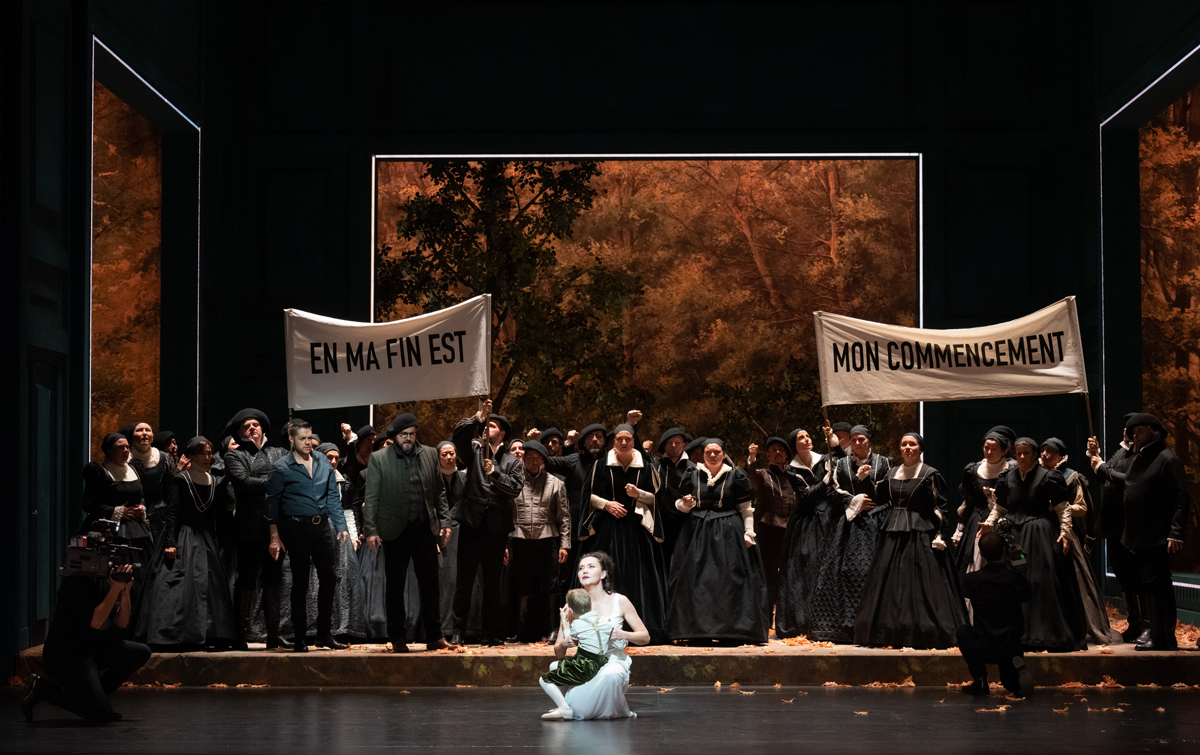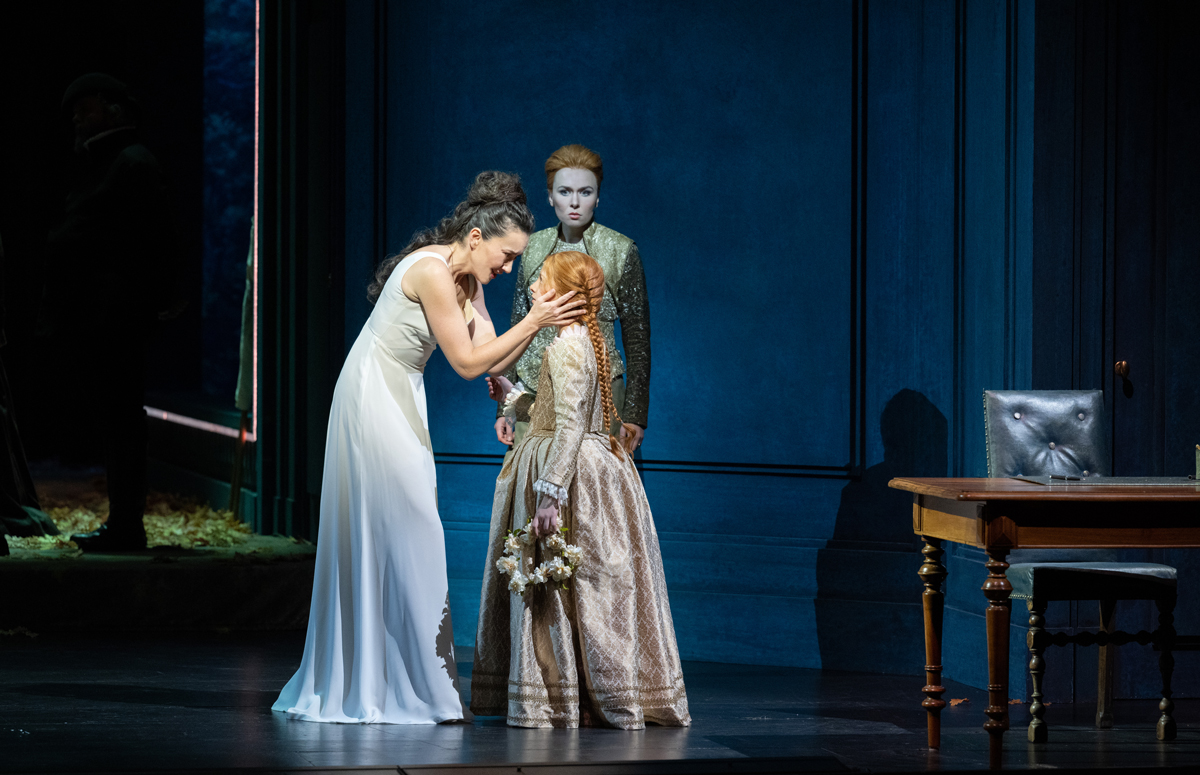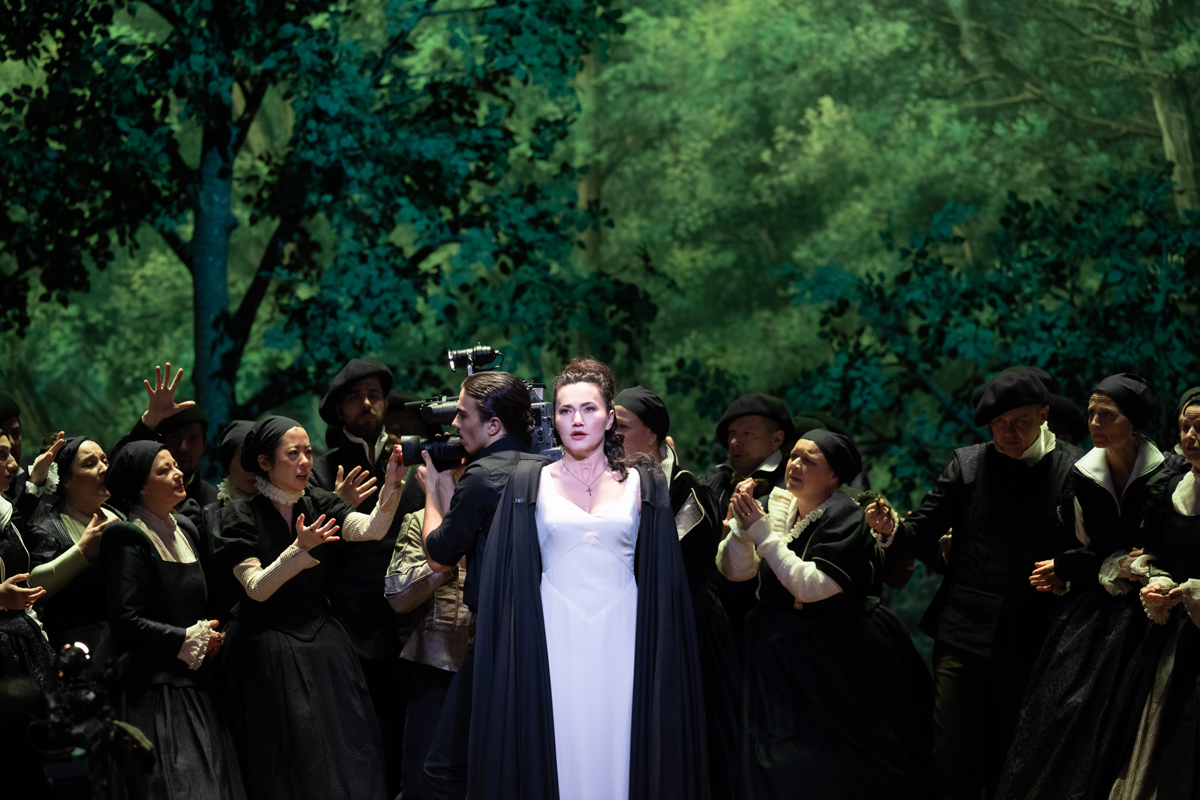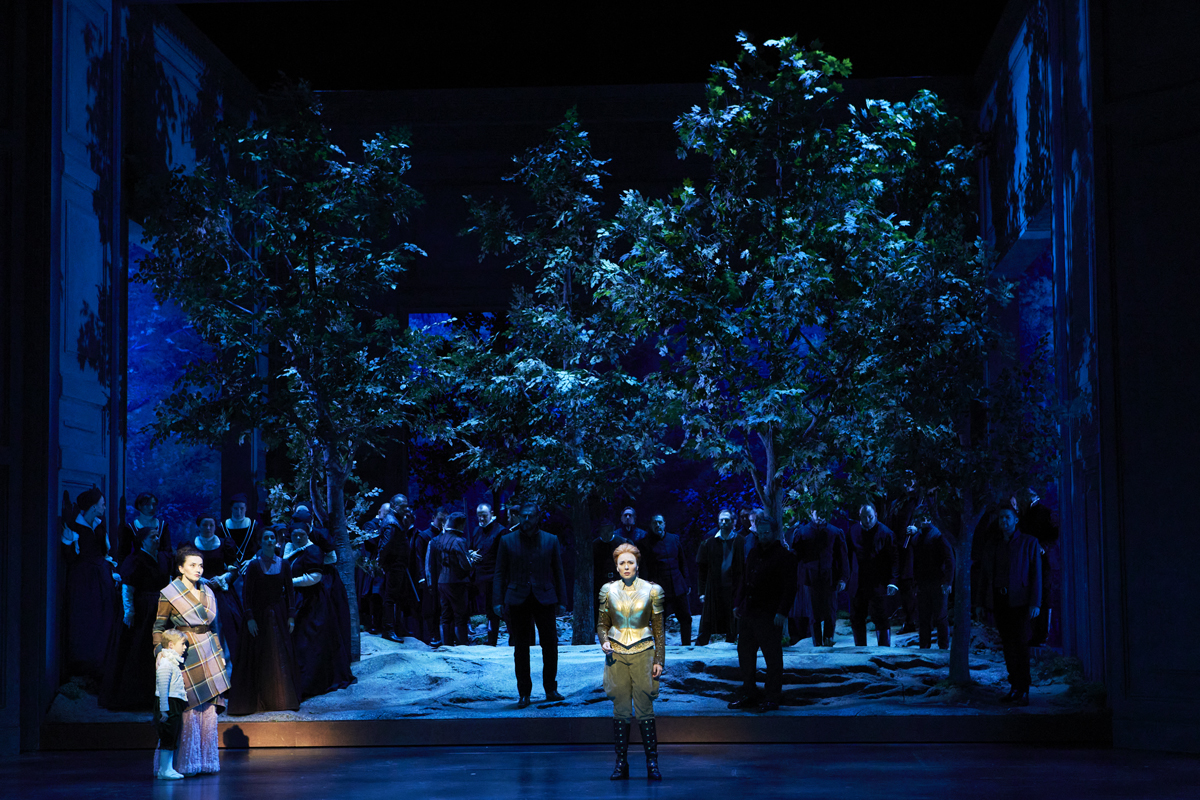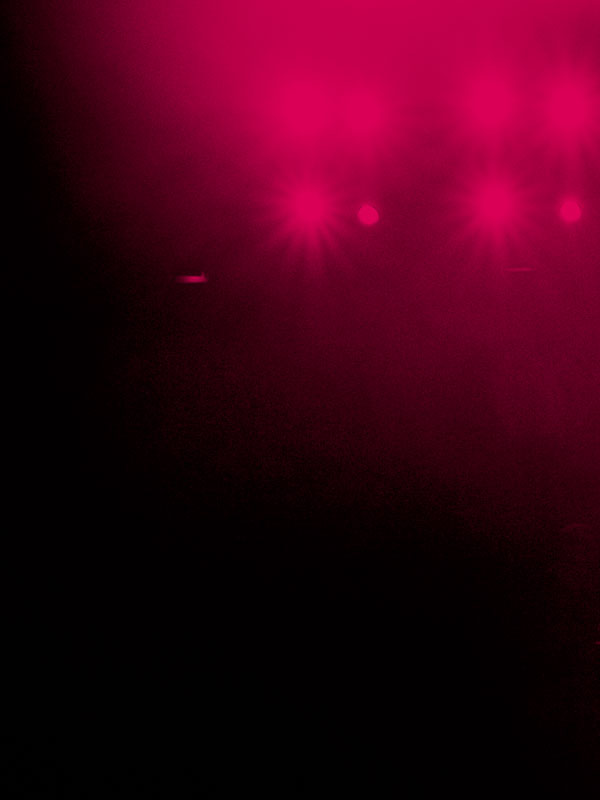 Figlia impura di Bolena,parli tu di disonore?Meretrice indegna e oscena,in te cada il mio rossore.Profanato è il soglio inglese,vil bastarda, dal tuo piè!
---
Tragic opera in two acts by Gaetano Donizetti
Libretto by Giuseppe Bardari after the play by Friedrich Schiller
First performed in 1835 at the Teatro alla Scala di Milano
Last performed at the Grand Théâtre de Genève 2004-2005
Coproduction with The Royal Danish Opera, Copenhagen
17, 19, 21, 23 and 29 December 2022 – 7.30pm
26 December 2022 – 3pm
Duration: approx. 2h30 with one intermission
Family friendly

CAST
Musical Director Andrea Sanguineti
Stage Director Mariame Clément
Scenography & costumes Julia Hansen
Choreography Mathieu Guilhaumon
Lighting Designer Ulrik Gad
Dramaturgy Clara Pons
Choir director Alan Woodbridge
Maria Stuarda Stéphanie d'Oustrac
Elisabetta Elsa Dreisig
Roberto Edgardo Rocha
Talbot Nicola Ulivieri
Lord Cecil Simone Del Savio
Anna Kennedy Ena Pongrac
Grand Théâtre de Genève Chorus
Orchestre de la Suisse Romande
Sponsored by
ALINE FORIEL-DESTEZET

We might remember seeing her as a child and as an old woman, with her farthingales and trademark red hair, but we have not yet heard Elizabeth sing. Or have we? In the second part of Donizetti's Tudor trilogy, we will finally hear Elsa Dreisig as Elizabeth of England. After bringing her mother, Anne Boleyn, to life (and death) in our production of Anna Bolena, she is back with Stéphanie d'Oustrac, still as her rival, this time Elizabeth's cousin Mary Stuart. The Queen of Scots, who was once Queen of France, is an expert at imposing her whims and wills, juggling lovers, partisans and rebellions. We know that Elizabeth will win the political duel, but at what price? Will Maria Stuarda, the perfect woman, heroine and martyr, not gain the day in all her apparent purity? Whilst Elisabetta, a cruel, wounded tyrant, barren and single, can only stand by and watch the proud beauty conquer her forests and lovers without being able to lift a finger, until she grows weary of the humiliation and channels her father Henry VIII to dispatch this "angel" to the scaffold. Where Mary does not lose the opportunity to make a spectacle of her own death…
Mariame Clément and Julia Hansen take us back to the phantasmagorical universe they initiated last season with characters who, in the style of Henry James, seem to visit each other from one opera to the next, weaving history, its hidden reasons and our gaze with an invisible thread. Stéphanie d'Oustrac follows her colleague Joyce DiDonato in interpreting the title role with her expressive and powerful mezzo-soprano voice. The young tenor Edgardo Rocha continues the adventure as the amorous Earl of Leicester – Roberto by name, the ladies' man – joined by bass Nicola Ulivieri as the kindly Talbot and baritone Simone Del Savio as the wicked Cecil, both already well known to the Geneva audience. Andrea Sanguineti will conduct the Orchestre de la Suisse Romande and together they will reveal the rhetorical accents of bel canto and reweave the musical bridges between Donizetti, his predecessors and his successors.
Introduction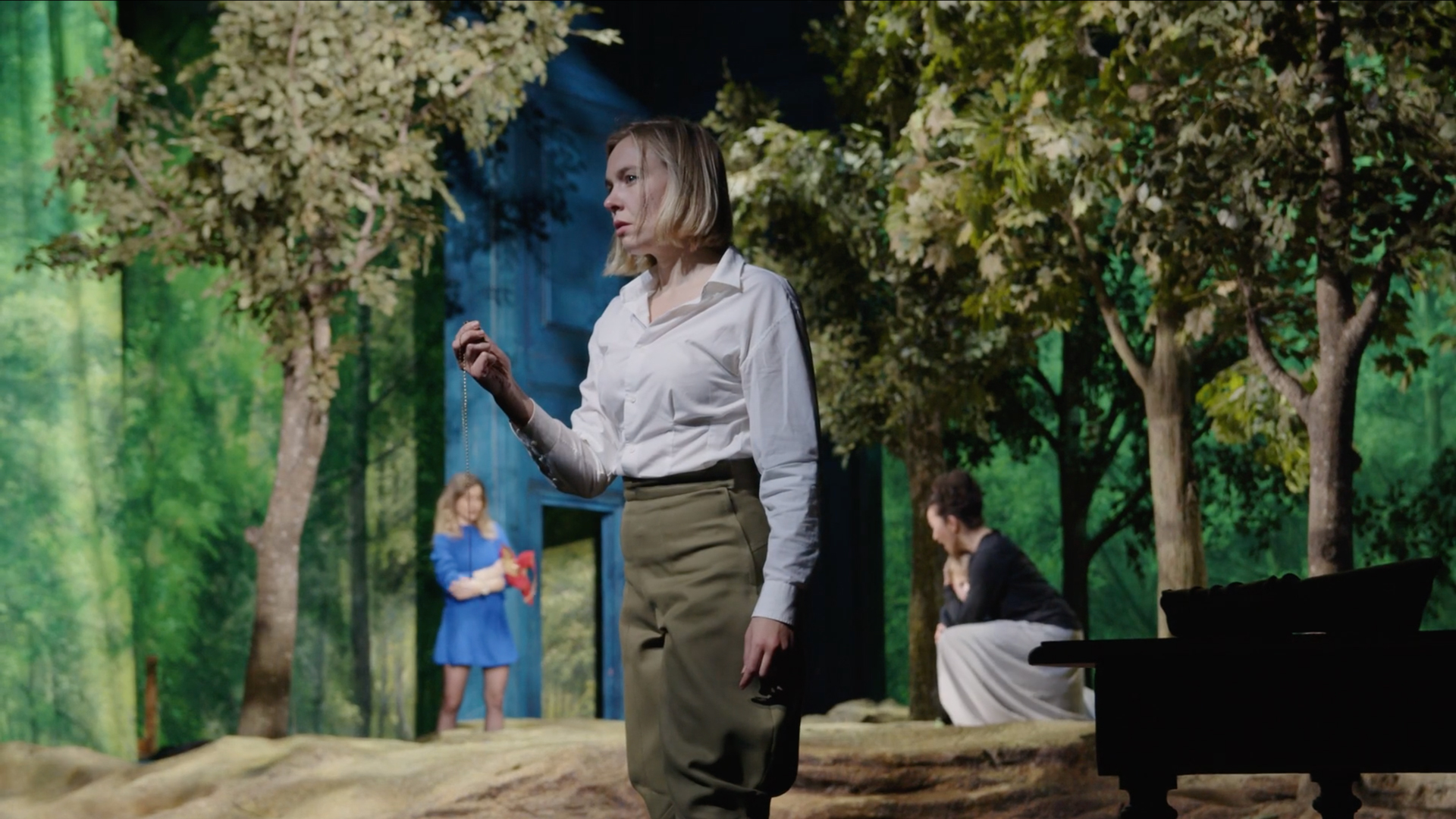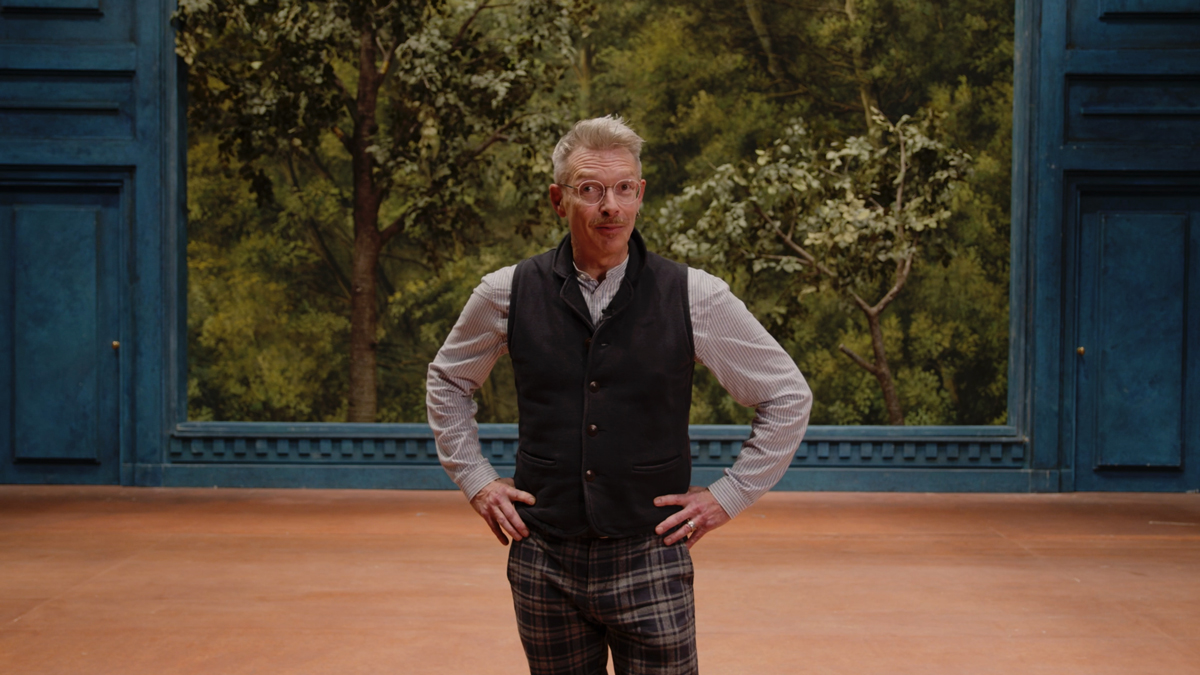 Plage
Maria at La Plage
Check out all the various events connected with the production.
Intropéra
45 minutes before the performance
+
–
45 minutes before the bells call you into the house, it's time to refresh your memory and go back to the beginnings of the opera: we offer a brief introduction to remind you what the work is all about and what kind of magical, apocalyptic, critical or hyper-realistic worlds the people behind the production have in store for you. Lickety-split, there's just enough time to grab some bubbly before you take your seats under the star-studded ceiling of a thousand and one operas!

45 minutes before each performance
Free admittance with performance tickets
Foyer of the GTG
Apéropéra
Thursday, December 8 at 6:30PM
+
–
About Maria Stuarda
On arias by Donizetti and Rossini, the mezzo-soprano Ena Pongrac and the tenor Omar Mancini, accompanied on the piano by Réginald Le Reun, take you on a journey to explore bel canto. An appetizer for the Christmas season before the opera Maria Stuarda.

Thursday, December 8, 2022
At 6:30 pm
CHF 25.– (first drink included)
Avant-foyer of the GTG
Éclairage
Wednesday, December 14 at 6:30PM
+
–
MARIA STUARDA : De l'arrogance de la reine, au martyre de la femme
Une conférence présentée par Sandro Cometta
En 1834, quatre années après le succès d'Anna Bolena, Donizetti reprend le fil rouge-sang des reines anglo-saxonnes. Cette fois Schiller sera son guide et sa source d'inspiration. Mais comment réduire un drame aussi dense et politiquement engagé en un mélodrame italien ?
La rivalité entre deux reines et la dénonciation des rouages pervers du pouvoir absolu sont-ils les seuls enjeux de la pièce ? Et que faire d'un drame dépourvu d'action ?
Les réponses à ces questions Donizetti les confie à la musique et à son pouvoir émotionnel. S'appuyant sur un texte parfois audacieux et direct, sa Maria Stuarda est une œuvre courageuse, qui oscille entre des moments magiques de douceur et d'intimité et des élans d'une grande violence dramatique.

Une conférence présentée par Sandro Cometta en collaboration avec l'Association genevoise des amis de l'opéra et du ballet.

Wednesday, December 14, 2022
At 6:30PM
Théâtre de l'Espérance
> access

> more infos
Fascination belcanto today
Friday, December 16 at 9AM
+
–
The Grand Théâtre de Genève, in collaboration with the European Academy of Music Theatre and the HEM-Geneva, is hosting a day-long conference for lovers of belcanto, "Fascination belcanto today", ahead of the premiere of its new production Maria Stuarda.

«Fascination belcanto today»
Friday, December 16, 2022
HEM-Genève from 9AM to 12:30PM
Grand Théâtre de Genève from 2PM to 5:30PM
Free entrance

> more infos
En coulisse
Friday, December 23
+
–
Haven't you ever wondered what it's like on the other side, when the curtain falls on a performance? How does all the technical machinery work? What do the stagehands have to do to get things back into working order? Or maybe just bump into one of the stars of the show?

So let us raise the curtain on all this for you. With every production, we give our patrons an opportunity to come backstage with us, raise their eyes to the flies and take a good look at what's behind the sets. It may be dark in the wings but there's a whole lot going on there! And because it's a really busy place, we can't really do this more than once per performance run. You will need to book your visit beforehand, so don't delay!

A member of the theatre staff who can answer all your questions and show you some of the very impressive features of our opera house takes you backstage for free.

After the December 23 performance, a member of the theatre staff who can answer all your questions and show you some of the very impressive features of our opera house takes you backstage for free.

The "En coulisse" tour lasts about 20 minutes, starts 15 minutes after the performance, is free of charge on prior reservation with our box office service by email [email protected].
22-23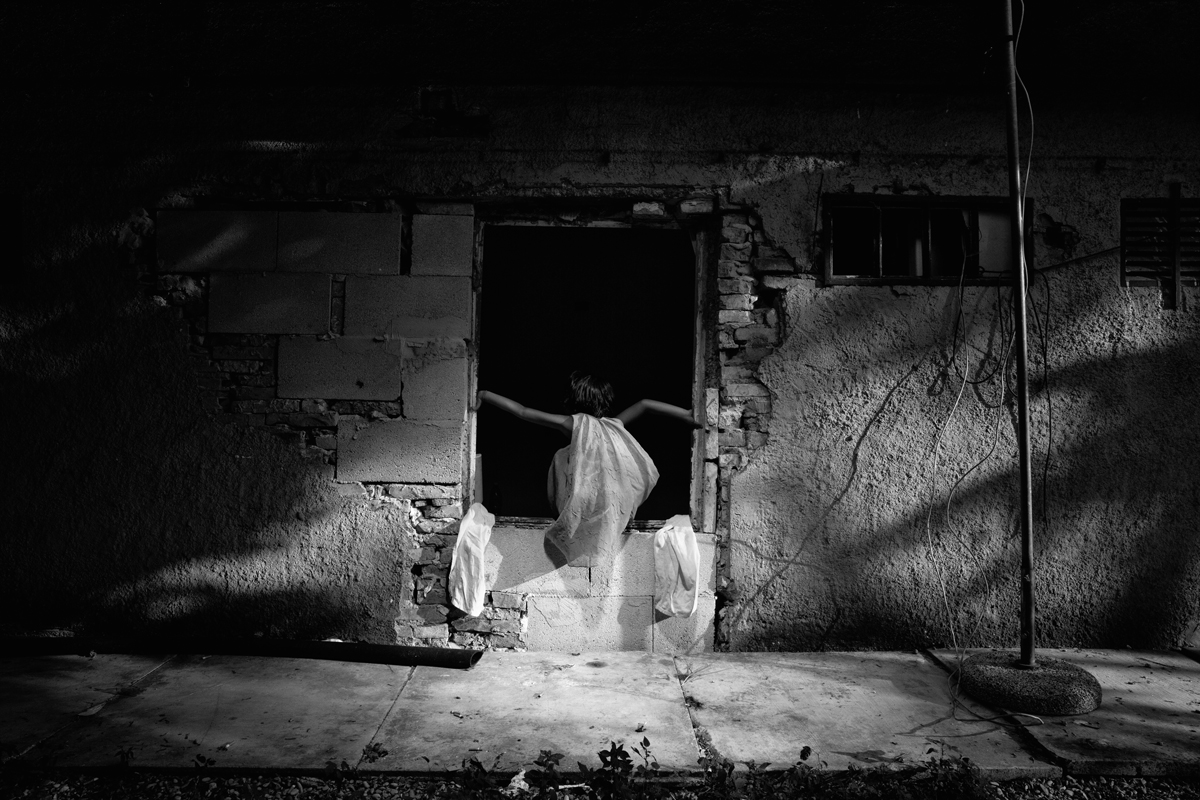 Programme
Opera, ballet, La Plage, … Find the complete programme of the new season.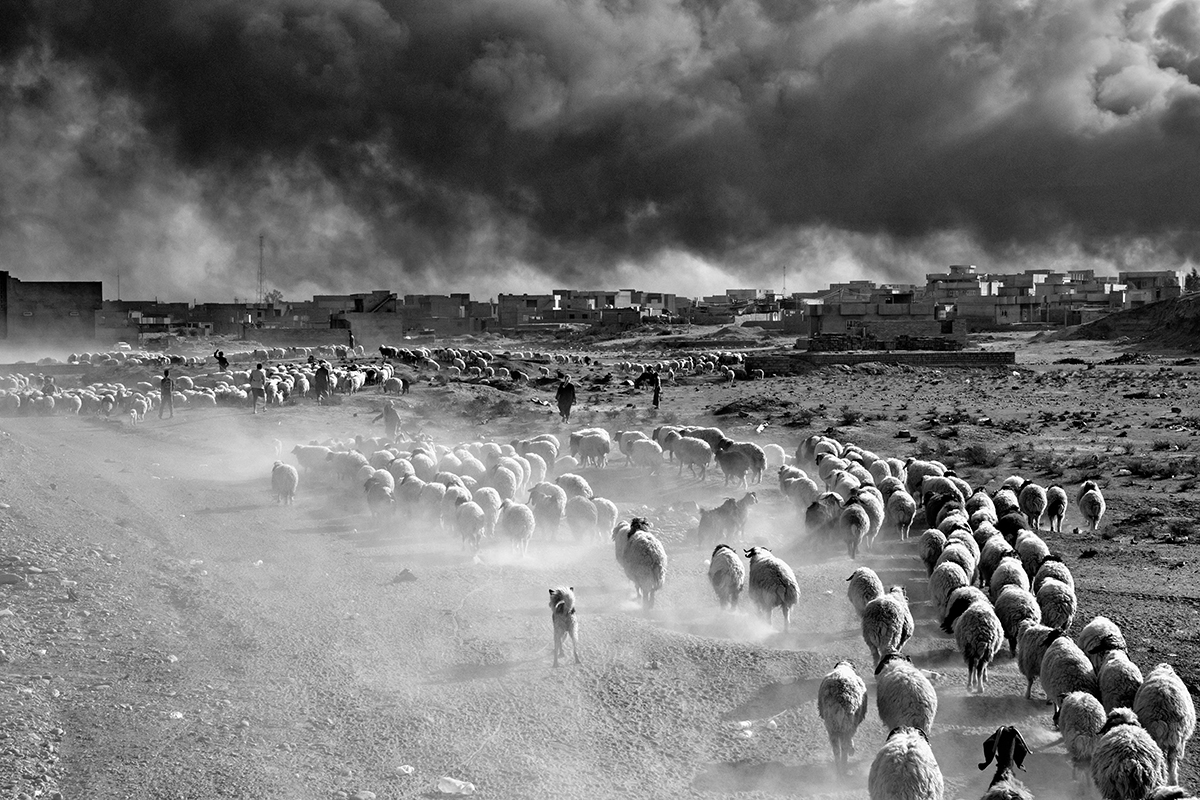 Migrating Worlds
Introduction, artist interviews, explanations… everything you need to know and understand about the new GTG programme.
Season ticket
Treat yourself to the emotion of a season and get guaranteed the best seats, at the best price, in all categories!
Find out about our 2022-2023 season tickets offers.
Stay connected with the GTG
Légendes photos
New York, USA, 2007 © Paolo Pellegrin
Maria Stuarda © GTG / Monika Rittershaus
Maria Stuarda © GTG / Magali Dougados