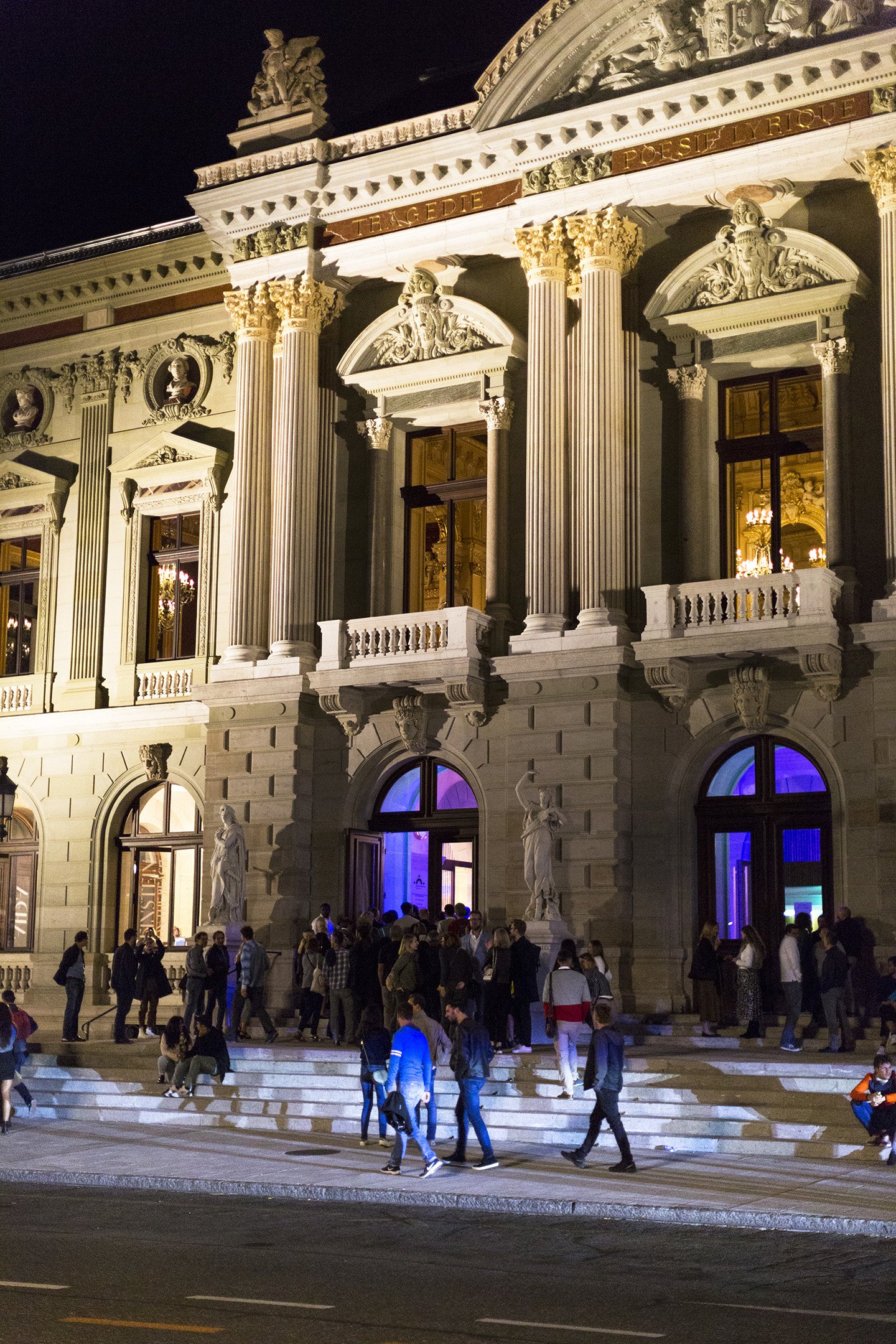 Apéropéra
A slice of life, a slice of laughter and a slice of music to garnish the canapé that comes with our urban apéritif! Have a spritz or a vermouth while we supply the entertaining company.
Apéropéra is a relaxed, fresh and unstuffy way to (re)discover a composer, a work, a topic, miles away from the usual lectures you get before the performance. Get ready for some good stories, from the past and especially the present.
And in between, there'll be live music from the show (or in the same vein) per- formed by artists on the production!
15.10.2020 L'Affaire Makropoulos
19.11.2020 Hors Cadre – CANCELLED
17.12.2020 Candide – CANCELLED
14.1.2021 Pelléas et Mélisande – CANCELLED
4.2.2021 La Clémence de Titus – CANCELLED
11.3.2021 Parsifal – CANCELLED
15.4.2021 Didon et Énée – CANCELLED
20.5.2021 Le Sacre2
10.6.2021 La Traviata
Starting at 6:30pm
Entrance CHF 25.-­ (with a free drink)
At the GTG's Foyer
About Makropoulos – 15 October 2020 6:30PM
The first Apéropéra of the Grand Théâtre de Genève's season will be dedicated to otherness. Through the Czech melodies of the composer Leoš Janáček, in search of his "Diary of One Who Disappeared", songs and music oscillate between images and colours, love and suffering, mists and burnt landscapes. The beginning of the evening tells the story of the stranger, the other, in Slavic accents, accompanied in pictures by Egyptian-Swiss director Youssef Youssef, who is featuring on the playbill of Geneva's queer film festival Everybody's Perfect. In partnership with La Plage.
Anita Jirovská, mezzo-soprano
Reginald Le Reun, piano
Youssef Youssef, image
Sponsored by:


Stay connected with the GTG