Food
Food & Beverage
A variety of venues at your service
Thanks to its magnificent renovation, the Grand Théâtre offers you four unique places where you can enjoy a new gastronomic offer: on each floor, its universe where you will revel in inventive and gourmet dishes. On performance days, the bars of the Grand Théâtre welcome you one hour before the show, during intermissions, as well as after the performance.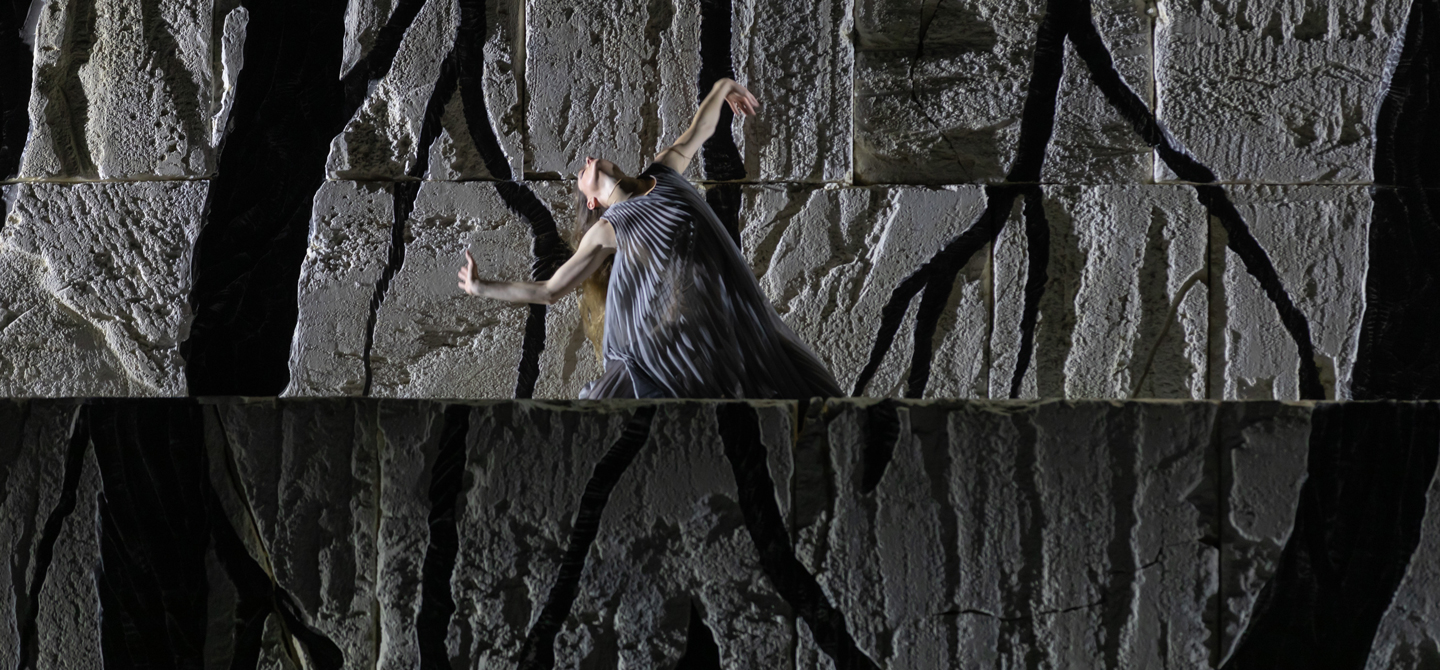 Bar bleu
With its 24 metres long bar (the longest bar in Geneva!), the Grand Théâtre's basement bar bleu will surely appeal to you. In an intimate plush atmosphere, this vaulted exposed brick cellar has a very special charm and now welcomes you for dinner before the show and during the intermission, upon reservation.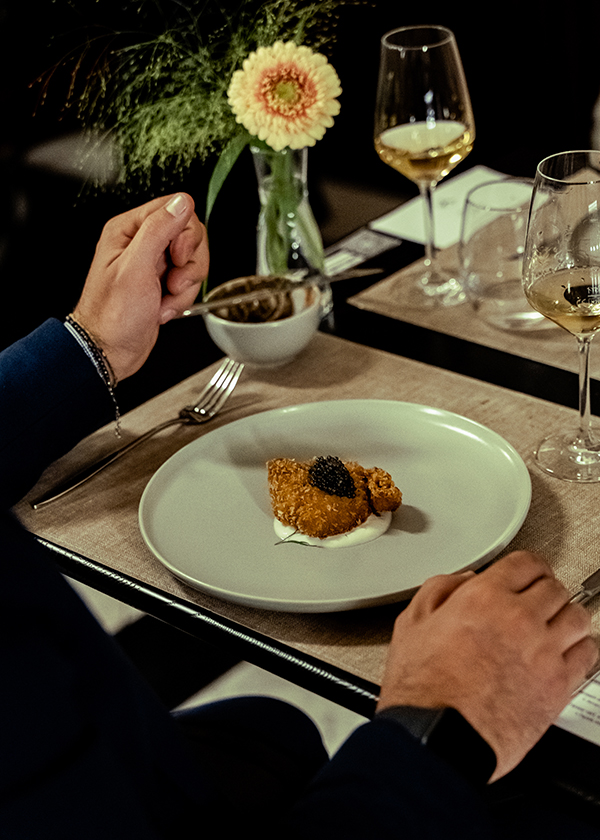 VIP Area
Before the performance and at intermission, access the Carré d'Or area and enjoy the food and beverages offered there. For more information, contact our box office at +41 22 322 50 50 or by email at [email protected].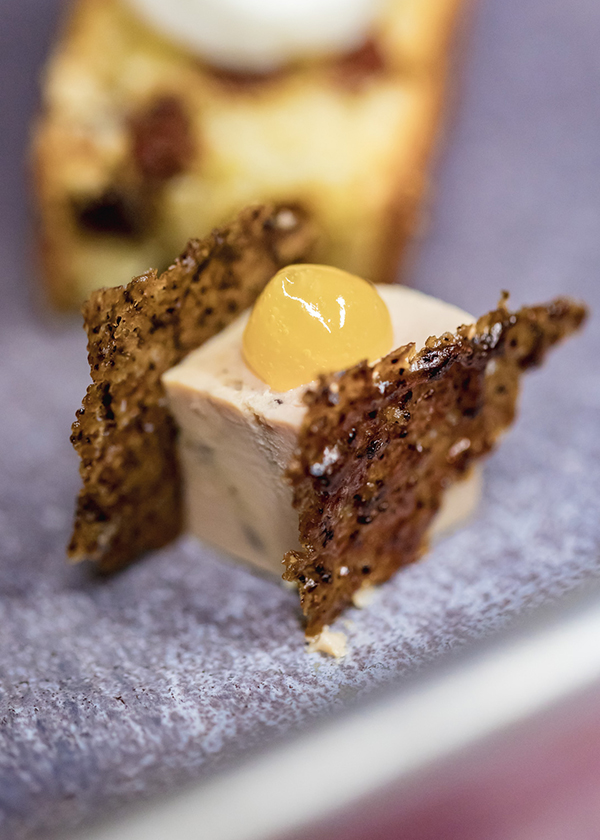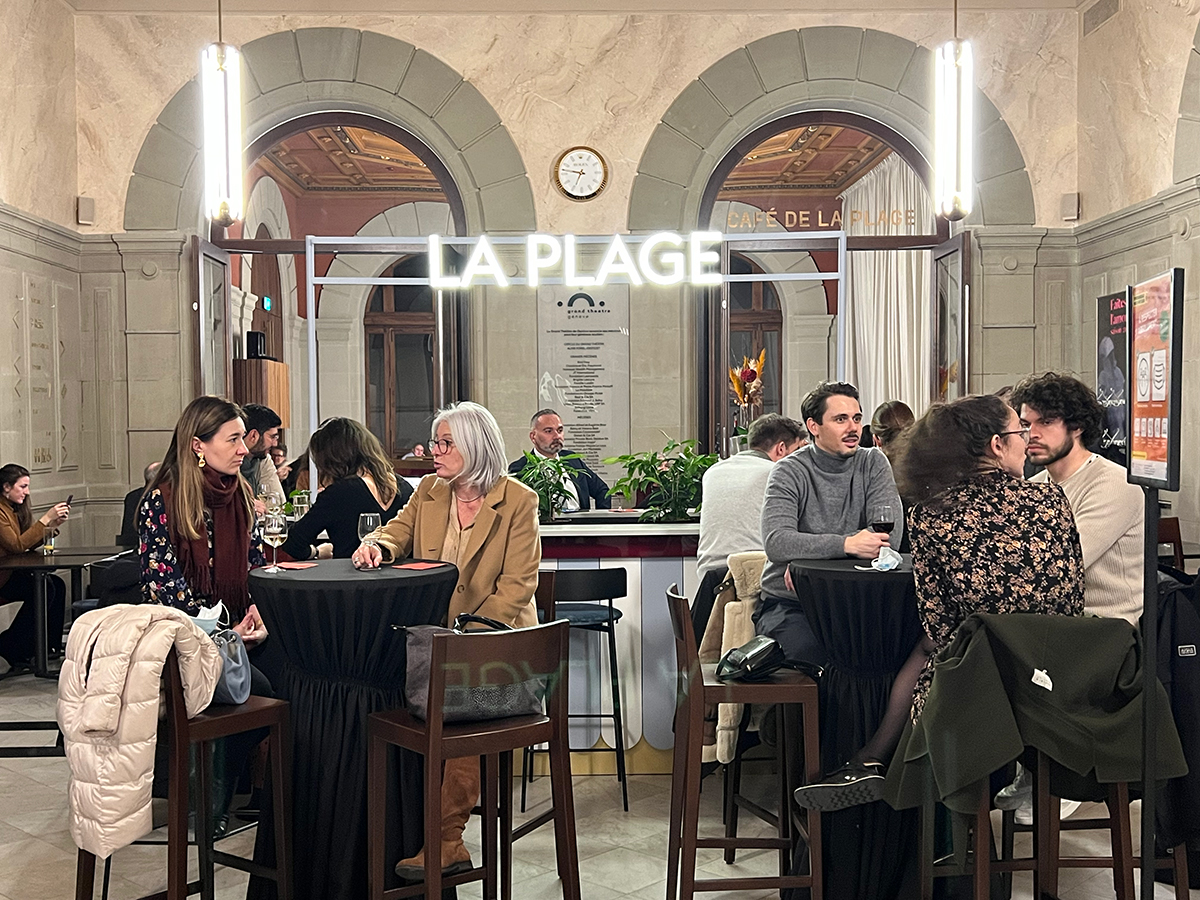 Café de La Plage
Open and dynamic, its round bar makes it the perfect place to meet in the heart of the city.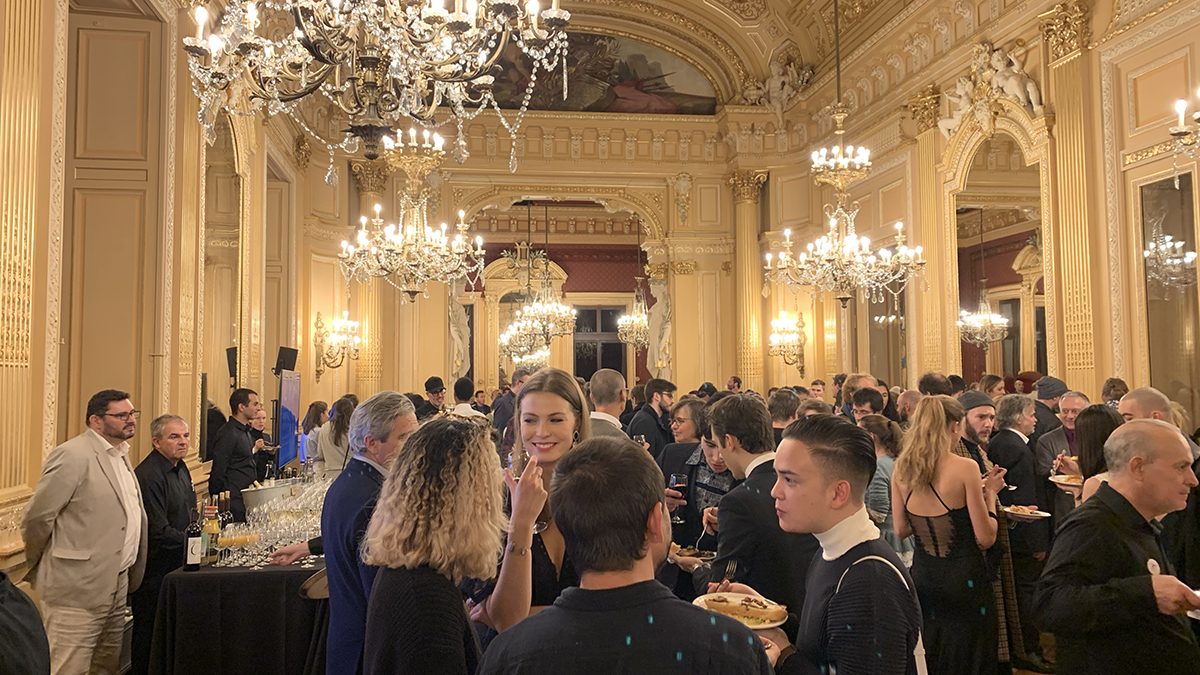 Bar du Foyer
The Main Foyer welcomes you before performances and during intermissions. Champagne, wines, refreshments and an original gastronomic experience.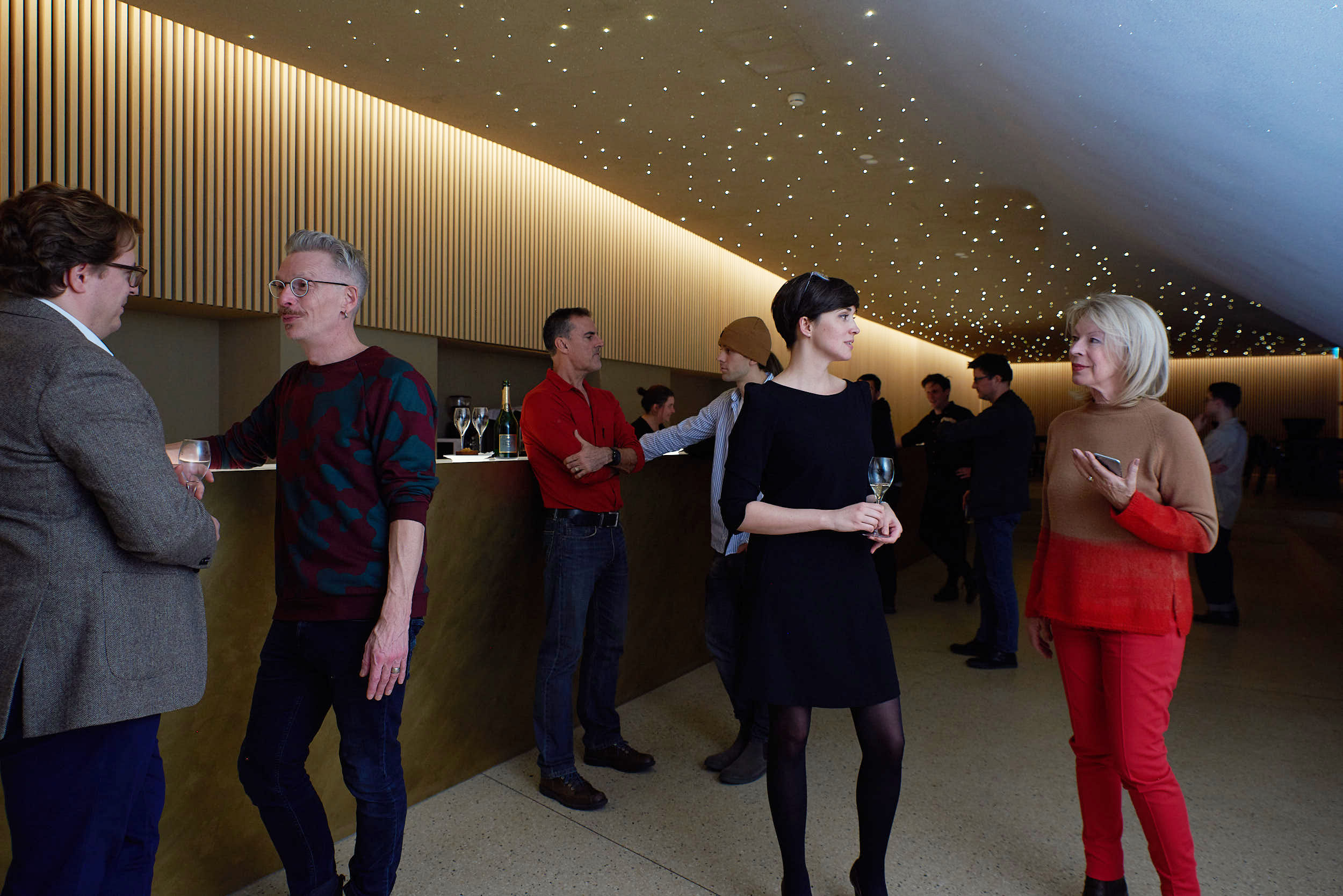 Bar de l'amphithéâtre
Champagne under a shower of stars… Situated on the third level the bar welcomes you before the performance and during intermission.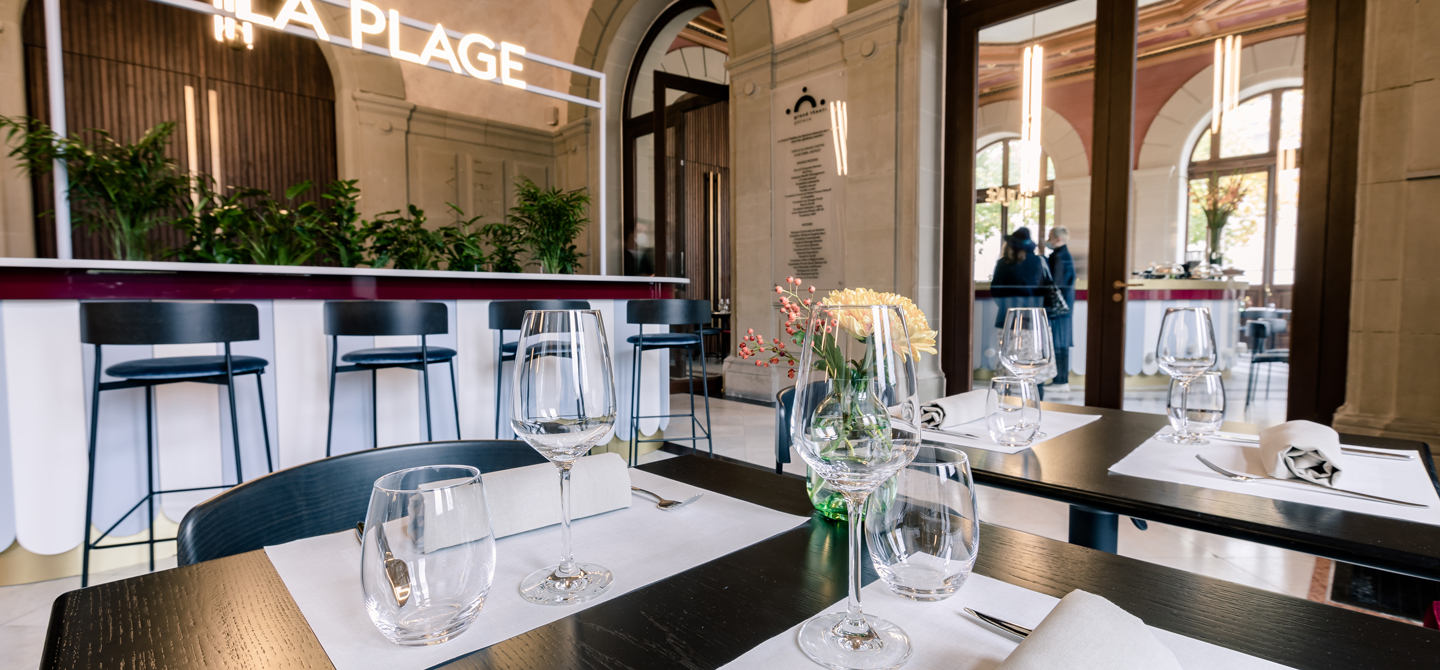 The Café de Plage
On the ground floor, and directly accessible from the main entrance, the Grand Théâtre's new Café de La Plage is waiting for you. Open and dynamic, its round bar makes it the perfect place to meet in the heart of the city. An creative culinary experience related to the show of the moment is offered during the performances. You can now also book your table.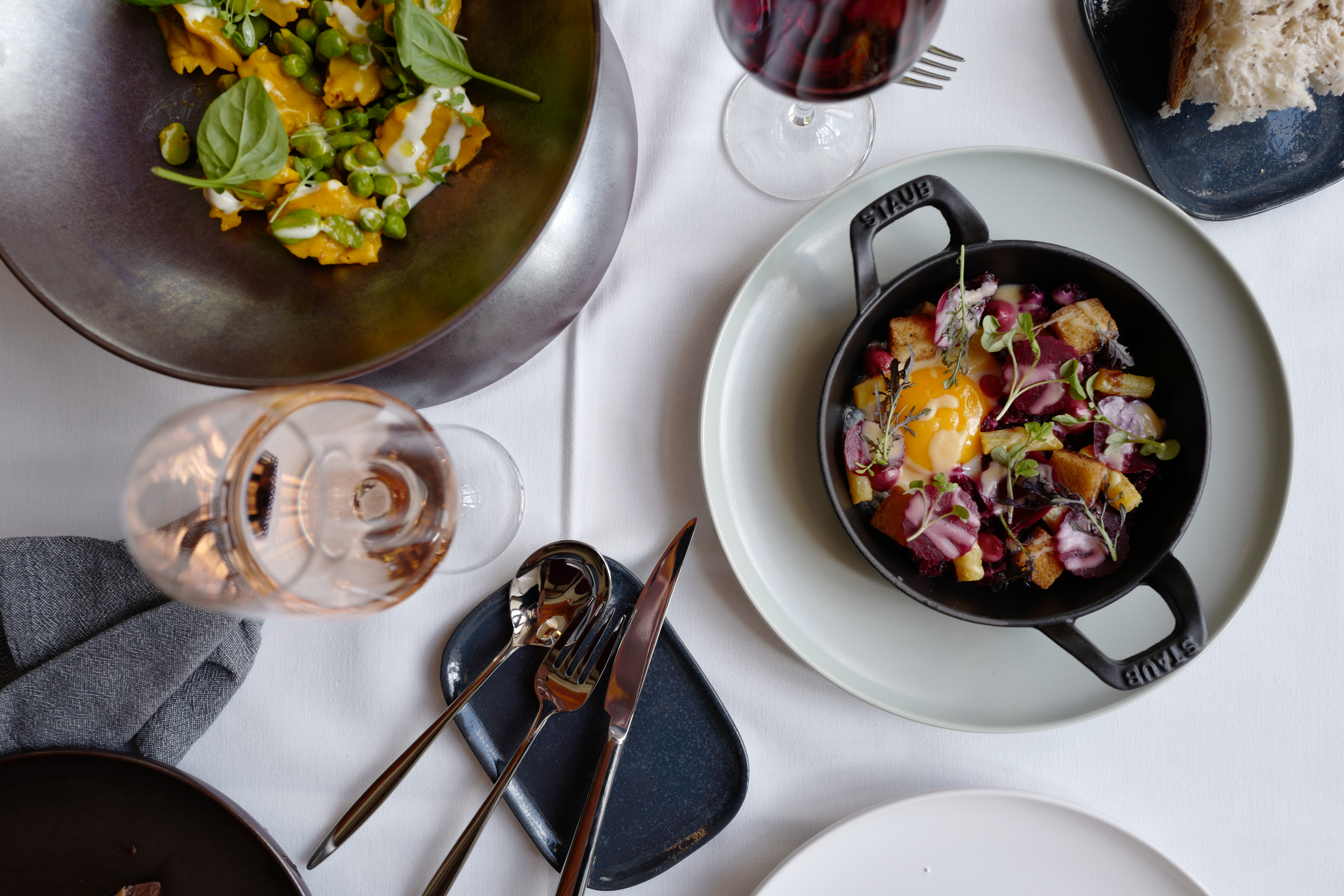 The Café de La Plage is open during the day
An infinite source of inspiration, the Grand Théâtre invites the Café de la Plage's team to create a menu that evolves with the seasons. Composed almost entirely of local products, the menu revolves around the love of fine food and sharing. Whether you want to treat yourself to one of our famous revisited classics or one of our "signature" creations, there is only one wish that drives us, to delight your taste buds. We have created a fair and balanced wine list that will delight wine lovers and experts alike, not forgetting our delicious cocktails à la carte or created especially for you. In winter around the circular bar with its high ceiling or in summer on our spacious sunny terrace, whatever your desires, our team will be happy to welcome you and advise you for a unique and tailor-made experience.
Stay connected with the GTG