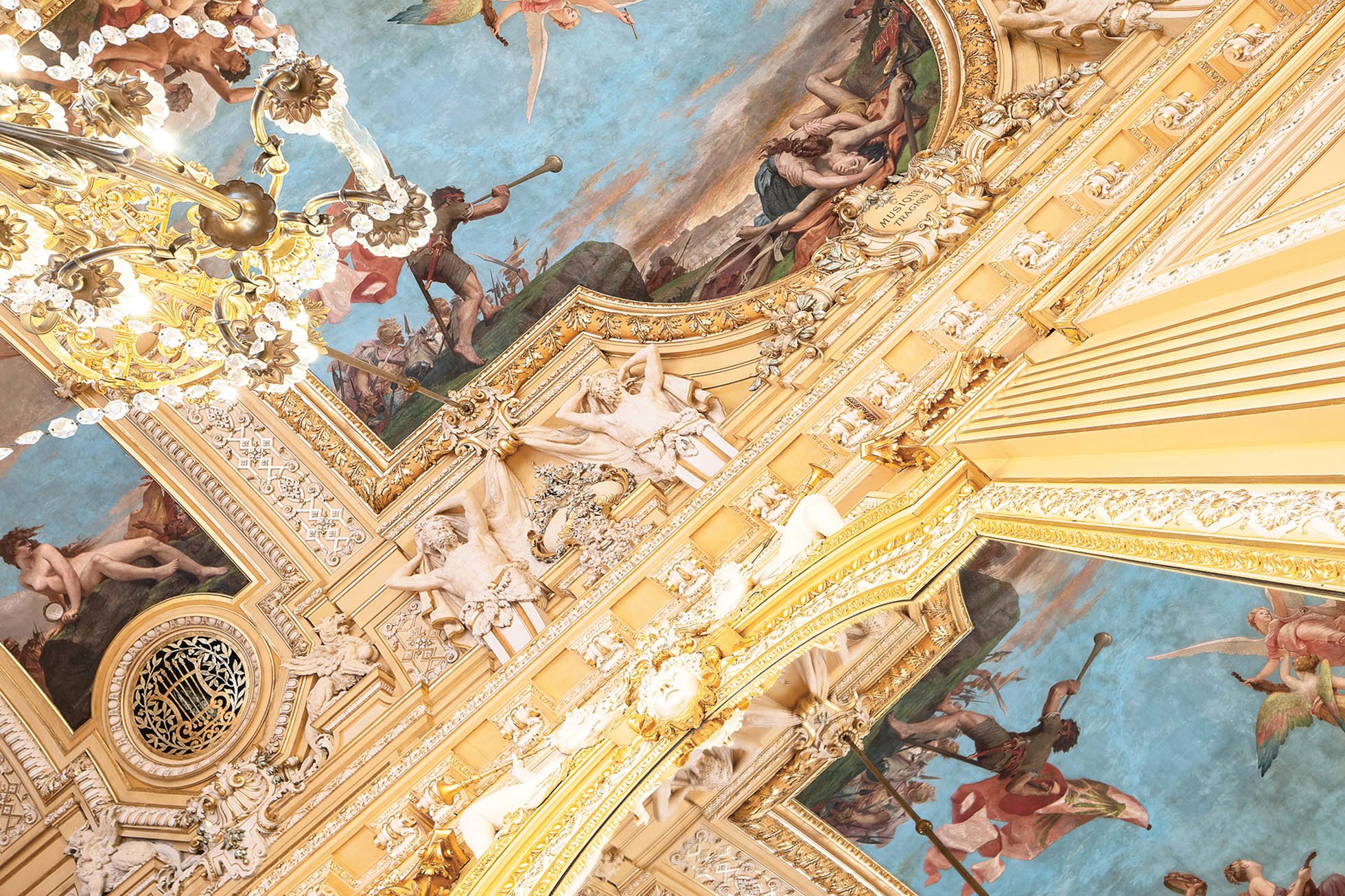 SPONSORSHIP:
JOIN THE CLUB !
Sponsorship
Are you interested in being associated with an innovative and empowering project for the Geneva opera house, one that secures its outreach in the Lake Geneva region and on the international scene? Do you want to be part of the design and implementation of our initiatives to build bridges between all forms of artistic expression? Are you keen to enhance the role of opera and ballet in society, or to help the Grand Théâtre de Genève fasten its foothold as it opens its doors wide to people of all generations and walks of life, to the people of this city and our many visitors? Become a sponsor of the Grand Théâtre, or join the new Grand Théâtre Patrons' Club.
Being a sponsor of the Grand Théâtre means you can choose to support our institution, a specific production, a bespoke project or our yearly event for International Geneva, which will be undergoing a makeover this season. Beginning with the 2019­2020 season, the Grand Théâtre offers its sponsors and patrons an array of enticing options: innovative opera projects, our Grand Théâtre Junior (GTJ) programme for younger audiences and our educational service, our La Plage projects that aim to put opera and dance within everyone's reach, or our very rich selection of dance performances and recitals.
By supporting the Grand Théâtre de Genève, you will be demonstrating your commitment to the arts, building your corporate image and profiting from first­rate exposure. Our recently restored and re­imagined public spaces are available for sponsors who wish to use them to organize public relations operations, offer their staff innovative advantages or simply benefit from being a close associate to world­class artists and artistic creation.
Please feel free to contact us.
Information et contact
Frédérique Walthert
+41 22 322 50 58
mecenat@gtg.ch
The Grand Théâtre de Genève thanks for their generous support:
La Ville de Genève, l'Association des communes genevoises, le Cercle du Grand Théâtre de Genève, la République et Canton de Genève
Its great patrons:
Monsieur et Madame Guy et Françoise Demole, Madame Aline Foriel-Destezet, Emil Frey, Indosuez Wealth Management, JTI, la Fondation Leenaards, Madame Brigitte Lescure, la Famille Lundin, la Fondation Francis & Marie-France Minkoff, la Mobilière Suisse Société d'assurances, la Fondation de bienfaisance du groupe Pictet, REYL & Cie SA, la Fondation Edmond J. Safra, l'Union Bancaire Privée, UBP SA, la Fondation VRM
Its patrons:
la Banque Cantonale de Genève, la Fondation Alfred et Eugénie Baur, la Fondation Bru, Cargill International SA, la Fondation Coromandel, Monsieur et Madame Claude et Solange Demole, Monsieur Eric Demole, la Fondation Philanthropique Famille Firmenich, Caroline et Eric Freymond, Generali Assurance, Gonet & Cie SA, la Fondation Otto et Régine Heim, Hyposwiss Private Bank Genève SA, la Fondation Jan Michalski, Mirabaud & Cie SA, Adam et Chloé Said