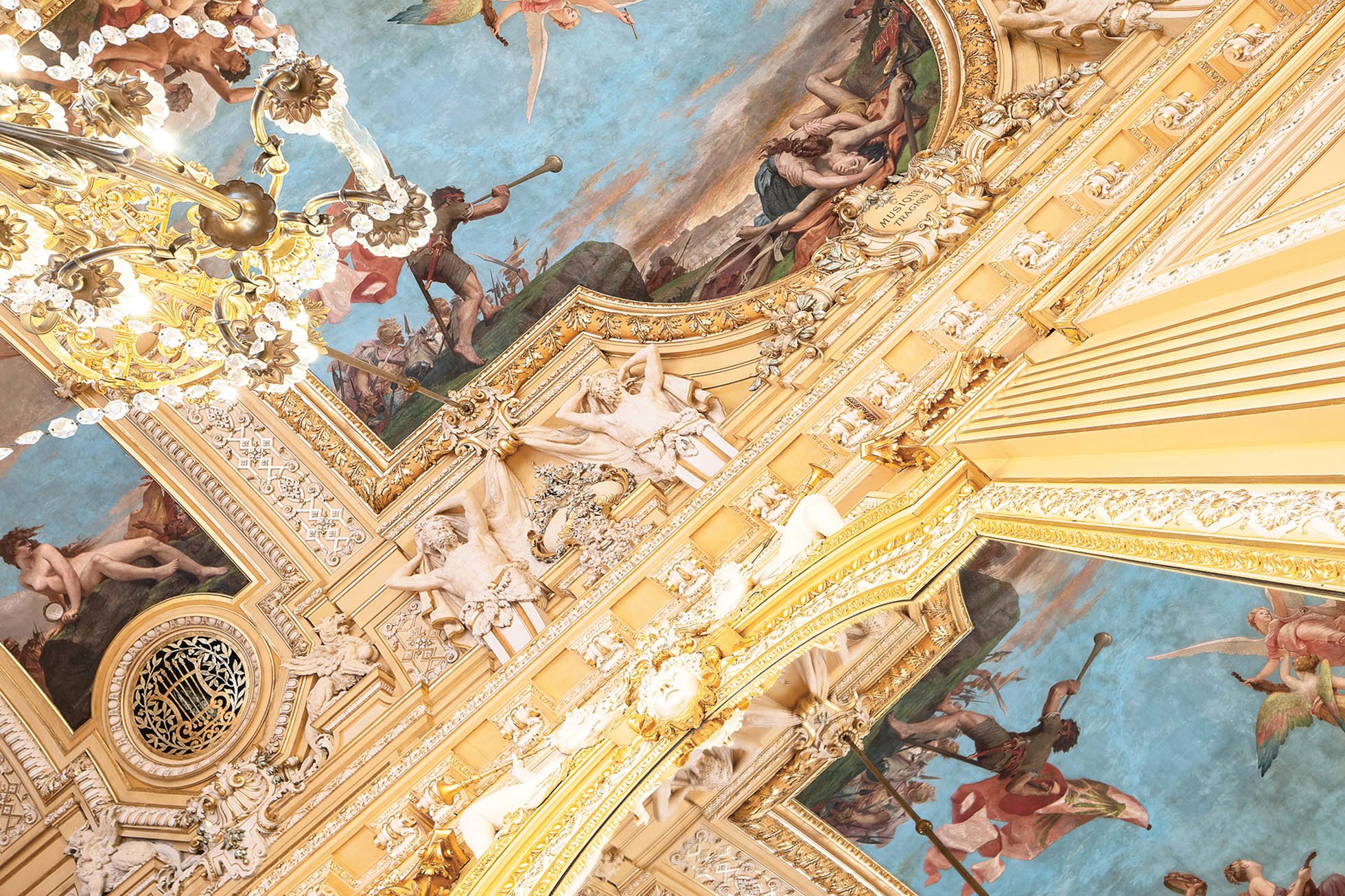 Sponsorship and partnership
Sponsorship
Become a patron or partner of the Grand Théâtre and support the future of opera, ballet and music!
You will become part of the largest artistic structure in French-speaking Switzerland. You will strengthen its roots in Geneva and its international influence. You will participate in the pursuit of the Grand Théâtre's ambitions of artistic excellence, innovation and openness to all audiences.
Each season, the Grand Théâtre presents productions that explore the major subjects of our time and are designed to provide an incomparable experience of art in all its forms to as many people as possible. Your donation is a vital support to the realization of these daring projects.
There is a wide range of initiatives that you can support and that allow you to associate yourself with the values of the Grand Théâtre: participate directly in the financing of a season or a show; support a project that brings together several artistic disciplines; commit yourself to youth and to the diversification of audiences; contribute to the action aimed at making the Grand Théâtre accessible at low prices; support the artists of the Grand Théâtre.
In a private capacity, as part of a foundation or a company, your support is built according to your wishes in a privileged relationship with the Grand Théâtre, to highlight common values – creation, innovation, openness – and to enrich your corporate or personal project. As a sponsor, you benefit from unique visibility, you have exceptional access to the productions, you experience unforgettable moments in the company of the great artists of our time.
Join us, let's commit together to perpetuate the missions of the Grand Théâtre!
Information et contact
+41 22 322 50 58
+41 22 322 50 59
[email protected]
Partnership
The Grand Théâtre de Genève thanks for their generous support:
Ville de Genève, Association des communes genevoises, Cercle du Grand Théâtre de Genève, Aline Foriel-Destezet, République et Canton de Genève
Its great patrons:
Rémy et Verena Best, Généreux donateur conseillé par CARIGEST SA, Guy et Françoise Demole, Angela et Luis Freitas de Oliveira, Emil Frey, Caroline et Éric Freymond, Ernst Göhner Stiftung, Indosuez Wealth Management, JT International, Brigitte Lescure, Famille Lundin, Fondation Francis et Marie-France Minkoff, Fondation du Groupe Pictet, REYL & Cie SA, Fondation Edmond J. Safra, Union Bancaire Privée, UBP SA, Stiftung Usine, Fondation VRM
Its patrons:
Fondation Alfred et Eugénie Baur, Cargill International SA, Fondation Coromandel, Fondation Famsa, Fondation Léonard Gianadda Mécénat, Hyposwiss Private Bank Genève SA, Fondation Inspir', France Majoie Le Lous, Fondation Jan Michalski pour l'écriture et la littérature, MKS PAMP SA, Michael de Picciotto, Adam et Chloé Said, Jacques et Iman de Saussure, Famille Schoenlaub, Société Générale Private Banking, Fondation du Domaine de Villette