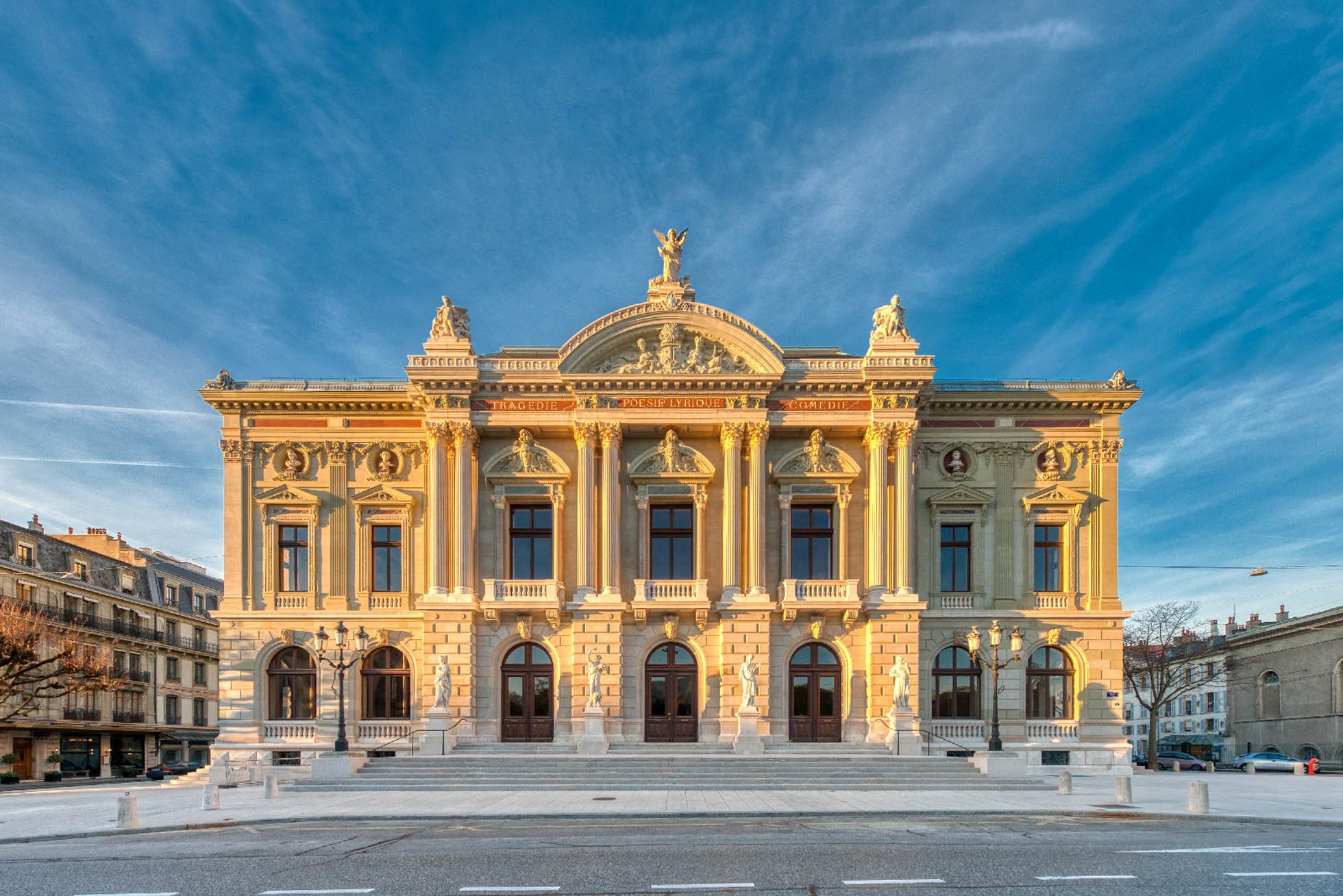 Contact
GRAND THÉÂTRE DE GENÈVE (GTG)
BOX OFFICE
Grand Théâtre de Genève
5, place de Neuve
CH 1204 Genève
+41 22 322 5050
[email protected]
ACCESS
Parking GTG
Plaine de Plainpalais
Uni Dufour
A "Grand Théâtre" package, at CHF 5.00, has been set up by the Fondation des Parkings at Parking Uni Dufour in order to benefit from a quick exit with pre-payment of the ticket when you come to the Grand Théâtre.
This package works as follows:
The package is only available between 6pm and midnight on performance days.
The ticket issued on arrival at the Uni Dufour car park must be taken from 6pm.
The ticket must be inserted in the dedicated box office on arrival (the one with the "Grand Théâtre" package poster). Pay the CHF 5.00 of the package and keep the ticket for the quick exit.
Exit the car park before 24 hours (insert the ticket at the exit gate before 23:59 last delay) with the prepaid ticket without returning to the checkout.
Please note that if you leave after 24 hours, return the pre-paid ticket with a fixed price of CHF 5.00 to the same cash register and pay the additional amount displayed corresponding to the amount to be paid for the overtime according to the current rate.
Parking BFM
Seujet, Hôtel des Finances, Tribune de Genève
PUBLIC TRANSPORT
GTG
Stop Pl. de Neuve
Bus : 3 · 5 · 20 · 36
Tram : 12 · 17 · 18
Stop Théâtre
Bus : 2 · 19
Stop Cirque
Bus : 1 · 2 · 19 · 35
Tram : 15
Stop Bovy-Lysberg
Bus : 3 · 5 · 20
BFM
Stand
Bus : 1 · D
Tram : 14 · 15
ADMINISTRATION
Grand Théâtre de Genève
Boulevard du Théâtre 11
CH 1204 Genève
+41 22 322 50 00
[email protected]
BÂTIMENT DES FORCES MOTRICES (BFM)
Place des Volontaires
CH 1204 Genève
Stay connected with the GTG