Info
Information
Cancellation of opera performances La Traviata
Following the federal and cantonal directives relating to the fight against the spread of the Covid-19 virus, the Grand Théâtre de Genève is obliged to cancel the performances of the opera La Traviata, June 20 to July 3 2021.
Our season subscribers as well as the holders of tickets for this event will be contacted by email. Nous ne nous appartenons plus. Nous ne sommes plus des êtres, mais des choses. Nous sommes les premières dans leur amour-propre, les dernières dans leur estime.
---
Opera by Giuseppe Verdi
Libretto by Francesco Maria Piave from the play by Alexandre Dumas fils La Dame aux Camélias
First performed in 1853 in Venise
Last time at the  Grand Théâtre de Genève 2013-2014
Sung in Italian with French and English subtitles
Bâtiment des Forces Motrices
Show benefiting from an audiodescription
Sponsored by: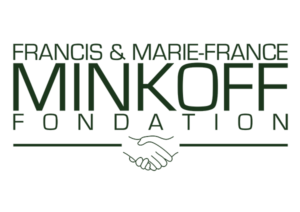 Musical Director Paolo Carignani
Stage Director Karin Henkel
Scenographer Katrin Brack
Costumes designer Klaus Bruns
Dramaturgy Ute Haferburg
Choir director Alan Woodbridge
Violetta Valéry Ekaterina Bakanova / Francesca Dotto
Flora Bervoix Emma Posman
Annina Anna Schaumlöffel
Alfredo Germont Enea Scala / Julien Behr
Giorgio Germont Dalibor Jenis /  Michael Nagy
Gastone Julien Henric
Baron Duphol David
Marchese D'Obigny Raphaël Hardmeyer
Doctor Grenvil Justin Hopkins
Backing Violetta (singing) Melody Louledjian
Backing Violetta (dancing) Maria Carolina Vieira
Grand Théâtre de Genève Chorus
Orchestre de la Suisse Romande
And finally another woman to close the season! Not Turandot the powerful and cruel, nor Elina Makropulos the eternal, nor Cunégonde the merry wanton, nor Mélisande the enigmatic, nor Kundry the nefarious, nor even Dido of the sad face but just Violetta, Violetta Valéry. Or Marguerite Gautier in Alexandre Dumas fils' novel. "Fallen woman" or self-righteous theatre, Verdi's opera is one of the unmissable hits that everyone's heard (of)… were it only for its absolute record of the time it takes for a woman to sing her-self to death. And what a singer dies with Violetta! Indeed, the romantic grandeur of a woman dying of love in the maudlin glow of the limelight is a death that none of the many men surrounding her will share. They will no doubt enjoy a nice and quiet goody-goody death off camera.
Karin Henkel, one of the great woman directors of the contemporary German stage returns to opera after her first brief incursion with Prokofiev's The Gambler at Opera Vlaanderen in 2018. Known for her subtle powers of analysis and her exceptional direction skills, Henkel is sure to offer an intelligent and meticulous reading of an opera that really gets in your blood. From there to making the work a feminist statement, there are only a few short steps.
Italian belcanto specialist Paolo Carignani will be there to bring genderbalance back to La Traviata as he conducts the Orchestre de la Suisse Romande and a double cast of Verdian singers. May the music once again fill us with the frisson of heartache over all our love affairs present and yet to come on our journey to the magic kingdom of that alchemist of drunken emotion, Giuseppe Verdi.
Apéropéra 10.6.2021
Public Workshops 12.6.2021
Conference 17.6.2021
En coulisse 27.6.2021
Intropéra 45 minutes before each performance
Stay connected with the GTG