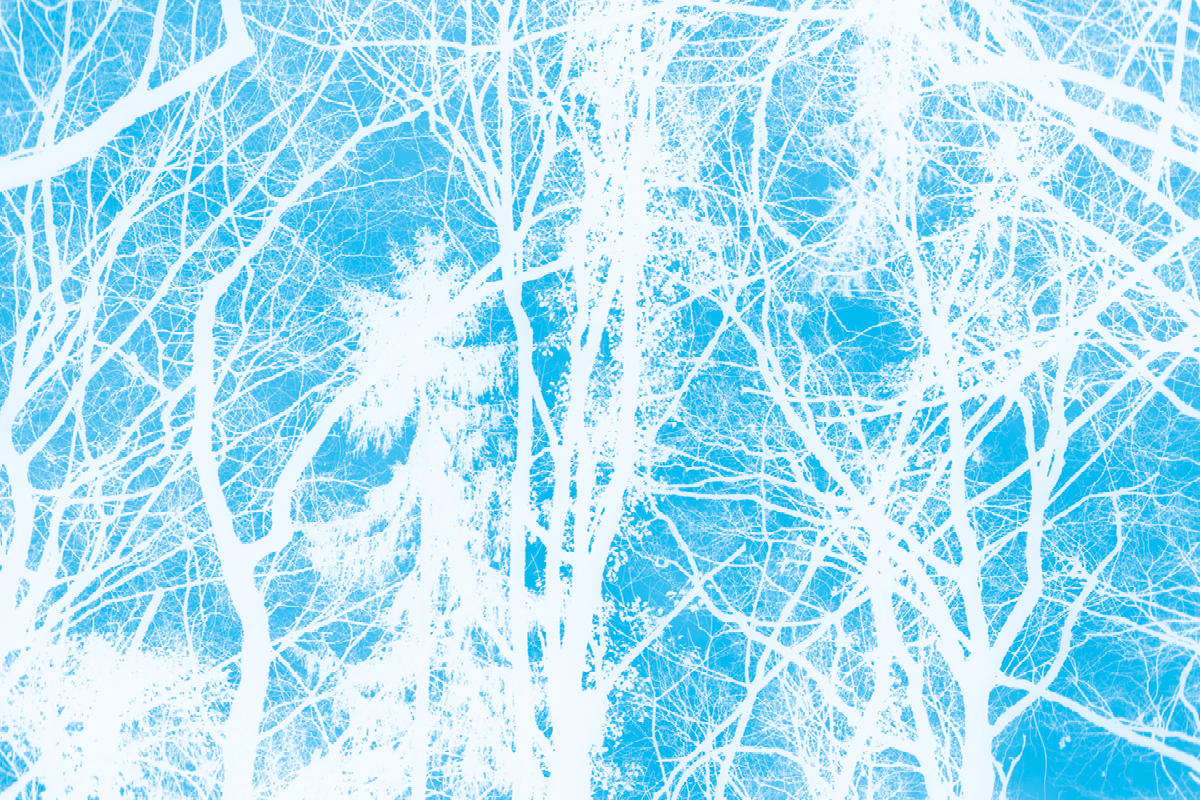 Welcome to La Plage
Can anyone tell us the way to la plage? Barely has we set sail for the Grand Théâtre's culture beach when suddenly the whole world was stranded. We salvaged a few wrecks along the way, a couple of Apéropéras, a late night at the end of june (compulsory seated attendance…), a Duel hosted by a pandemic palliative care robot, an Opera Quiz with teams hotly disputing the prize until… Midday. Not quite the same thing, is it? So let's get back on course with all sorts of new journeys, things to discover, artists to meet and new ways of meeting them.
We call it La Plage : The Beach
+
–
LA PLAGE is where you look at the sea, LA PLAGE is where you close your eyes. Where it's warm and you feel a breeze on your skin. And your skin shivers from that unexpected touch. Not that it's un- pleasant, mind you. Somewhere you can let yourself go and forget about time.

LA PLAGE is when you say why not?
Why not me? Why not them? Why not us? Why not another way? Maybe just once? And who knows? She loves me, she loves me not.

LA PLAGE is like taking a bath, a breath of fresh air, doing something crazy, something that can mean something else.

There will be golden times, sunset times, full moon times and little blue or grey times. There will be colder times, times to huddle together. That's also what hap- pens at LA PLAGE, it's where you learn to live together, one with another, sometimes more on your own because you need space to think, sometimes noticing what other people are saying, their attitudes, new trends or gossip, keeping up with the times and seizing the day. LA PLAGE is the echo of the city. So take your kit off and plunge into the talk of the town.
There's bound to be a beach hut that suits you:
+
–
Late Nights, or how to go the opera and forget to go home; Sleepover or how to (really) fall asleep at the opera; Duels, or how to (really) argue on stage in a format that asks the tough questions about today's world; Apéropéra or everything you always wanted to know about Wagner but were afraid to ask Verdi, a slice of life taken from our productions and served with a hefty portion of casual good humour; Grand Brunch, or how to unwind at the end of the week under the gilt and the chandeliers of the opera; En coulisse, or "In the wings", for the enquiring minds who want to know, those that watch the "Making of" and spot the continuity editing mistakes — look, before he had a jacket, now he doesn't — yeah, it's called an ellipsis and we explain it all in our Intropéras. And please feel free to pay us a visit, literally or figuratively: we're standing at the ready, with guides to take you through the underground mazes of the Grand Théâtre, or a charming barista serving you a flat white with our Wi-Fi access code. If you won't come to the beach, then LA PLAGE will come to you.
So, where is La Plage anyway?
+
–
Outdoors, behind a screen or in your neighbourhood community hall, in partnership with your favorite museum or in your school, LA PLAGE can be found al- most anywhere, depending on the mood: it can be inside the Grand Théâtre or outside, it can be urban and cosmopolitan or existential and tormented. After all, life's a beach…
So have you found your spot on our beach yet? Our Public Workshops – twinned with every production – were such a success last year that we're giving them another go! This is your chance to hop on board and try your hand at be- ing a scenographer, a dancer, a director, a librettist or, who knows, maybe even a critic?
22-23
For the 2022-2023 Season, La Plage is four original shows, a host of activities, collaborations and partnerships, educational programmes for schools and organizations and bespoke projects for all those who want to come ashore and allow us to make some space for them at the beach.
Discover the programme now!
Plage
La Plage
Five original productions, all kinds of activities, collaborations and partnerships, educational programmes for schools and organizations and bespoke projects for all those who want to come ashore and also need some space at the beach.
Before, after
Activities – Before and after the performance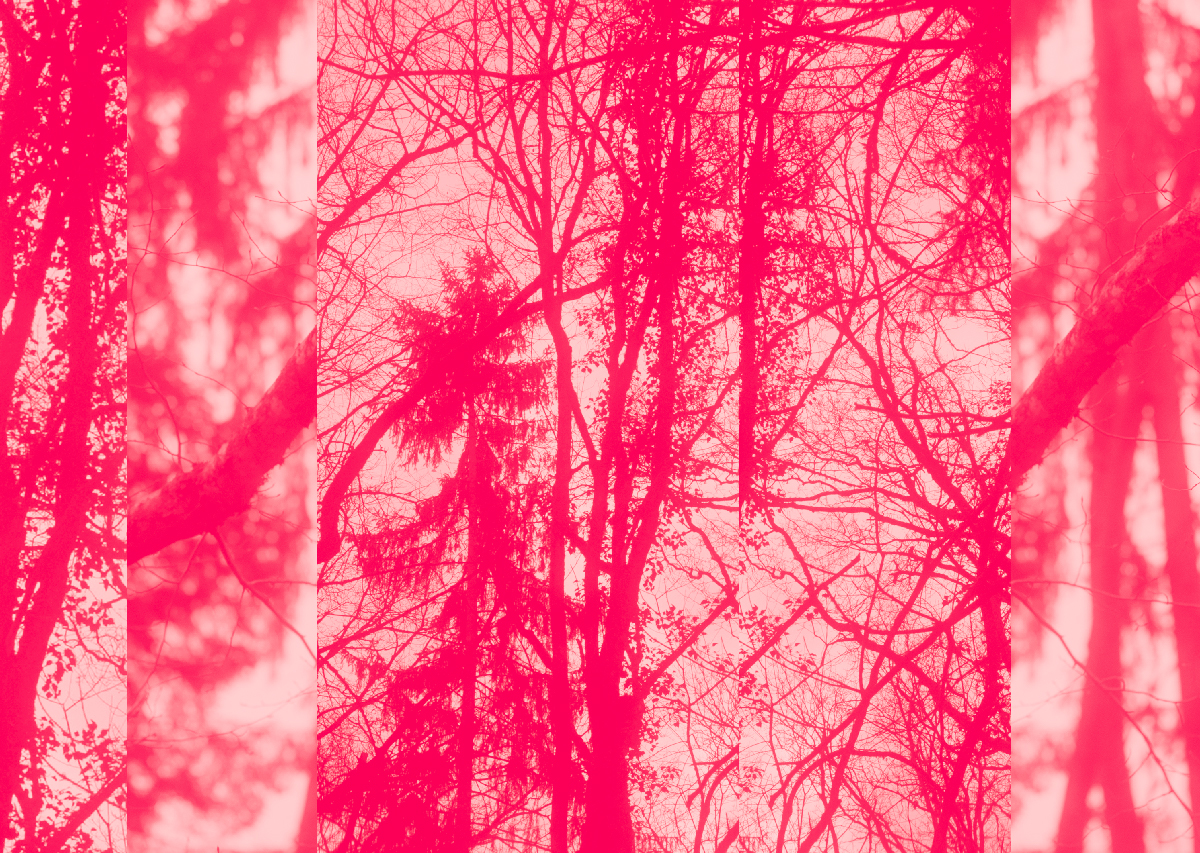 Intropéras
45 minutes before the bells call you into the house, it's time to refresh your memory and go back to the beginnings of the opera.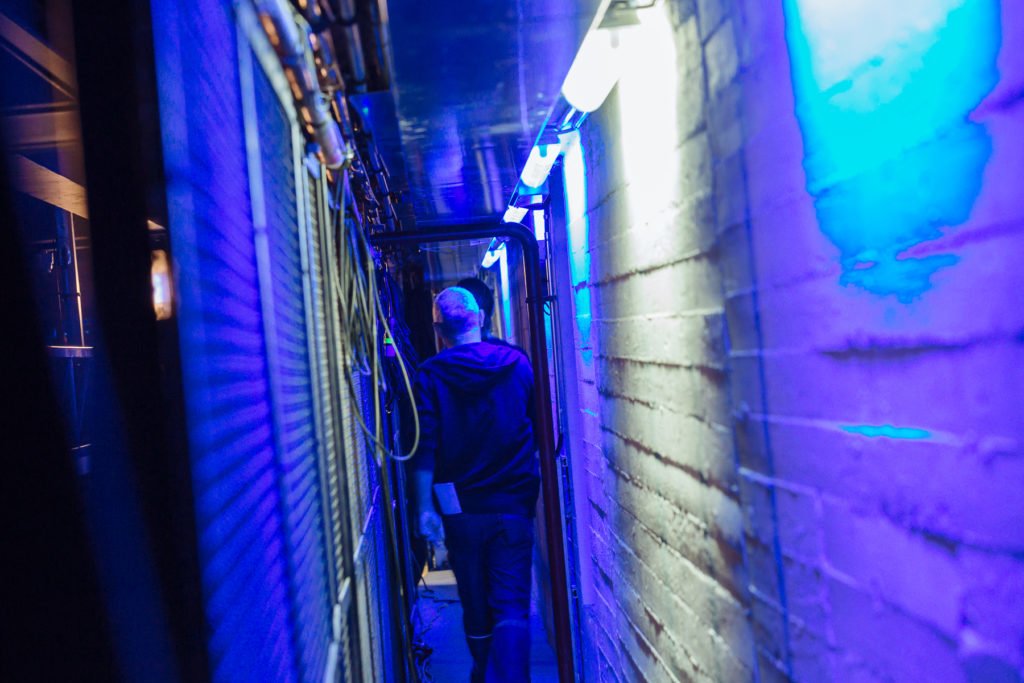 En coulisse
Haven't you ever wondered what it's like on the other side, when the curtain falls on a performance?
About
Activities – About the performances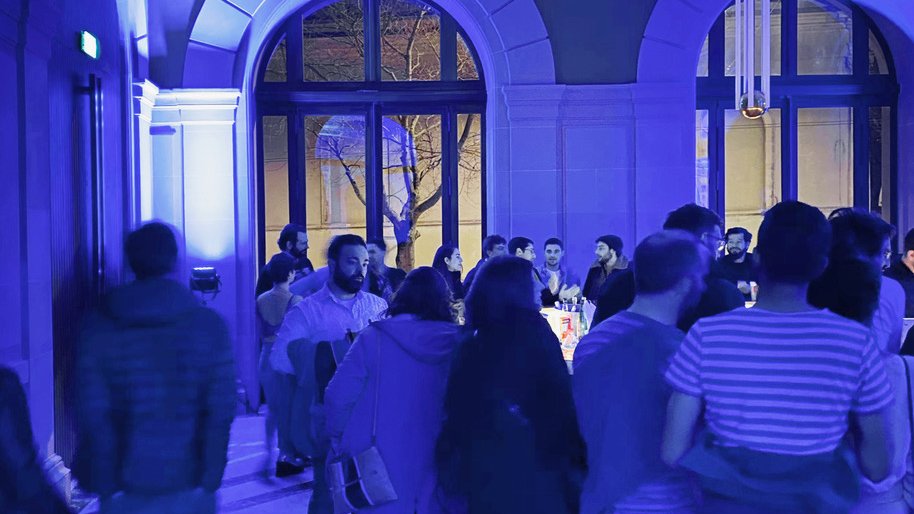 Apéropéras
Apéropéra is a relaxed, fresh and unstuffy way to (re)discover a composer, a work, a topic.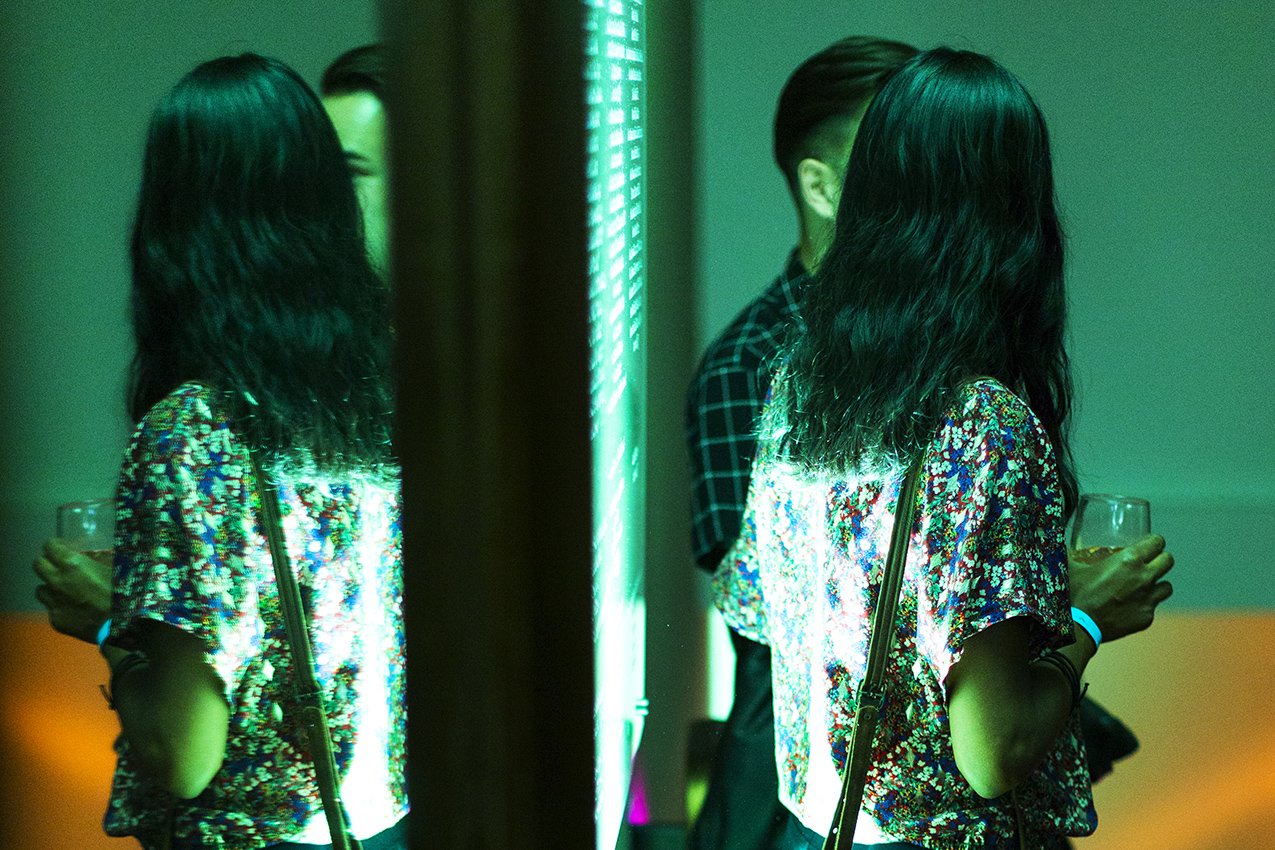 Duels
The house lights go down, two personalities, two opinions begin opposing each other.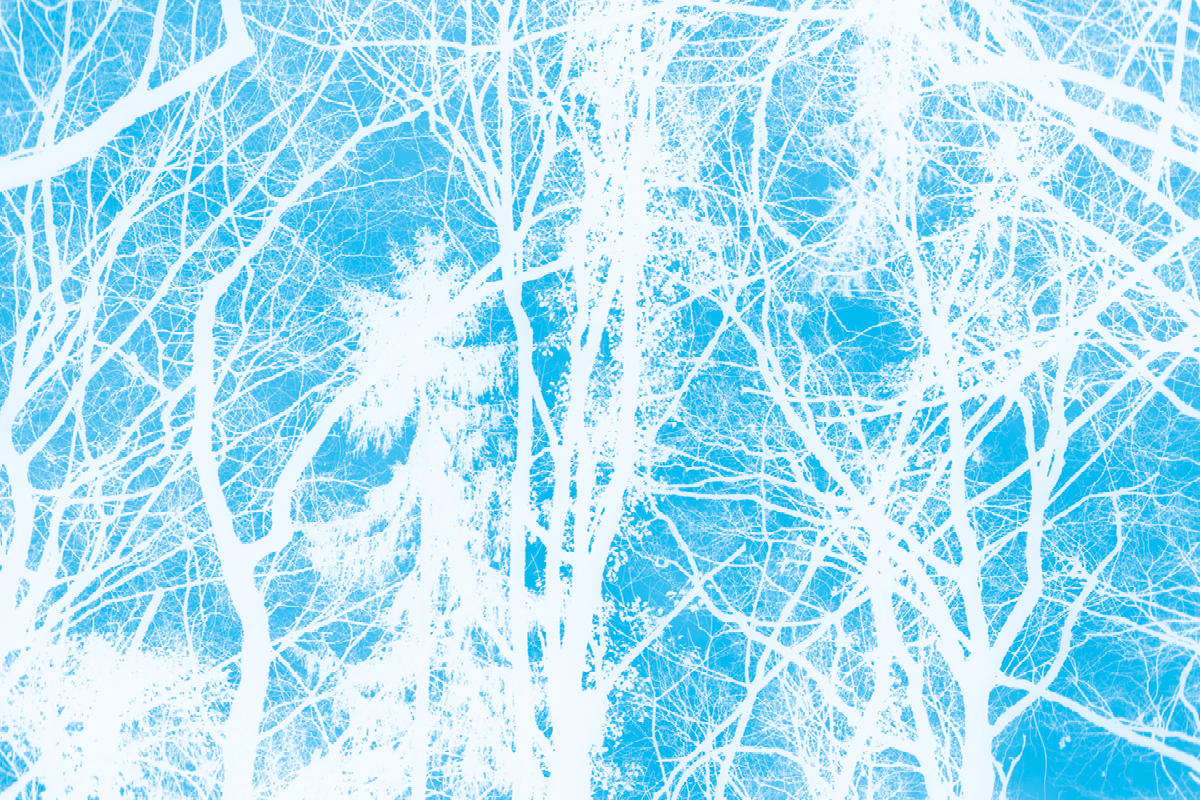 Public Workshops
With every Grand Théâtre production this season, there will be a Saturday morning of creative workshops related to the upcoming opera or ballet.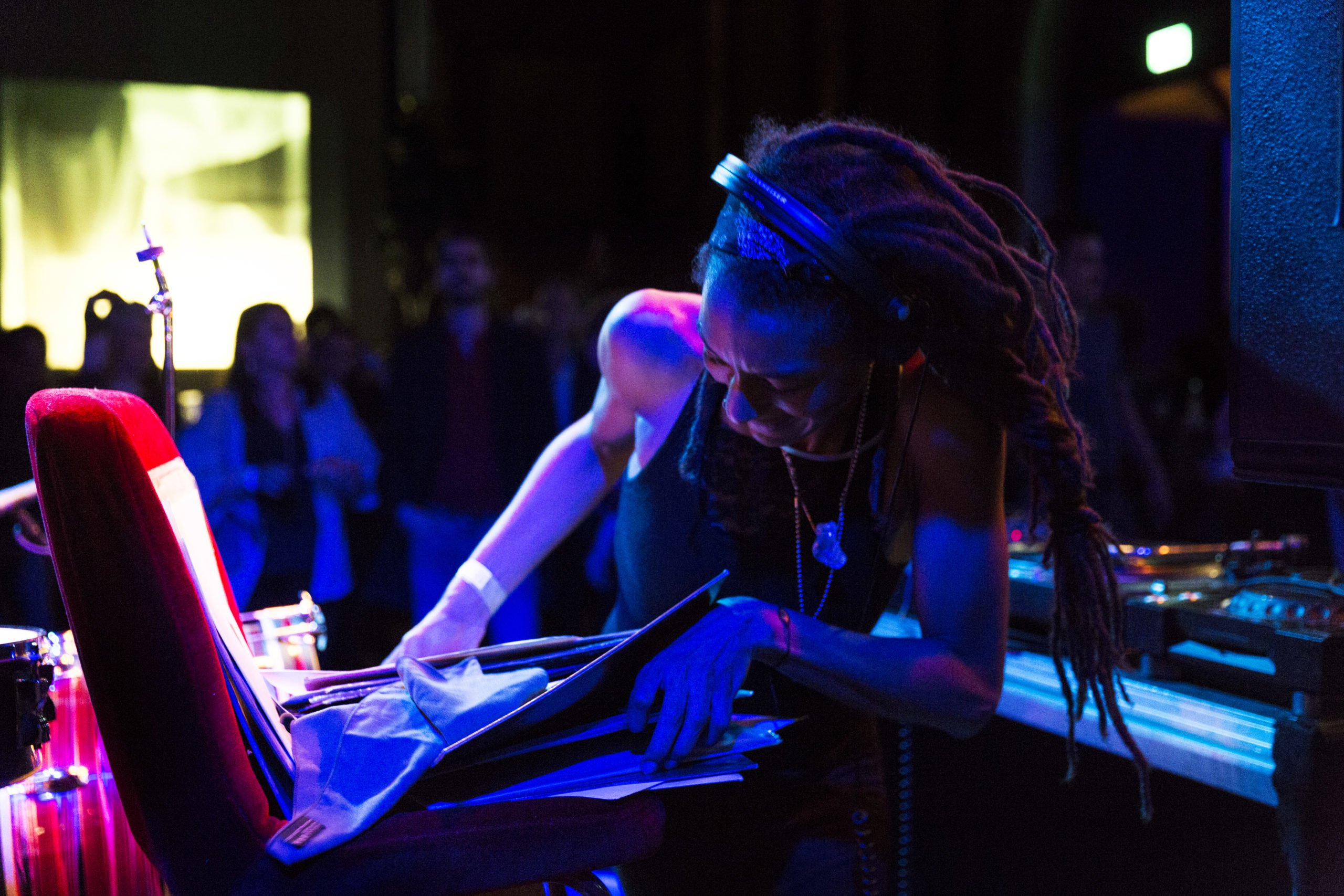 Late Nights
When the opera house becomes a performance and you are the performers.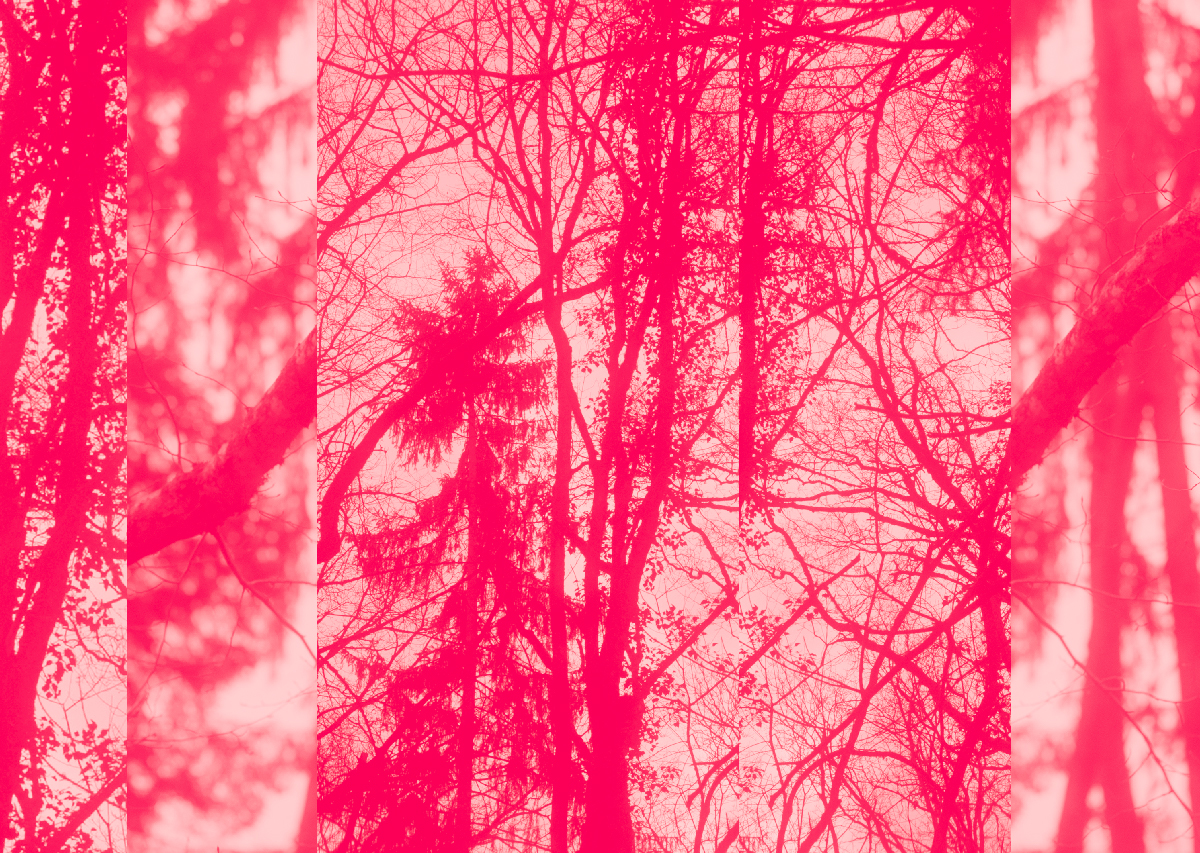 Éclairages
The opera and choreographic creations of the 2021-2022 season will be the subject of a very comprehensive conference on the work.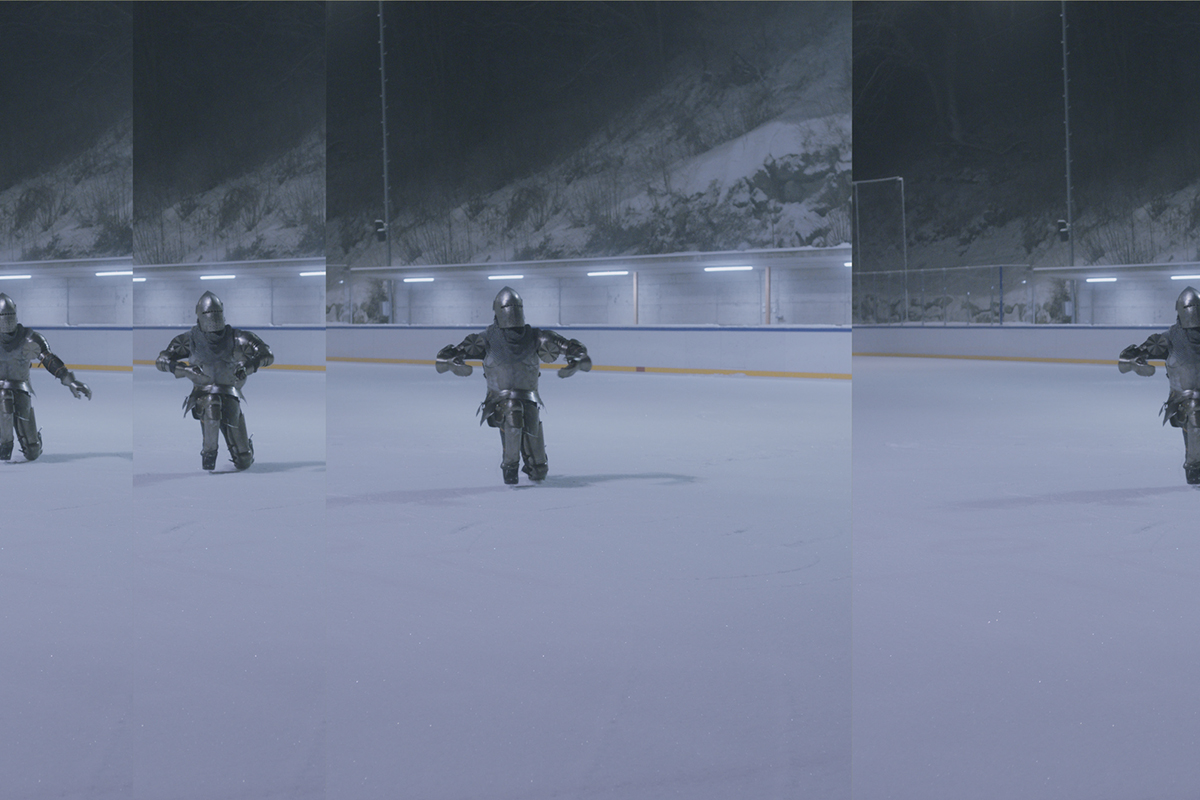 Turandot under the stars
Kick off your shoes and spend an evening in the park, with your toes in the grass and Puccini's music in your ears.
GTG
Activities – About the GTG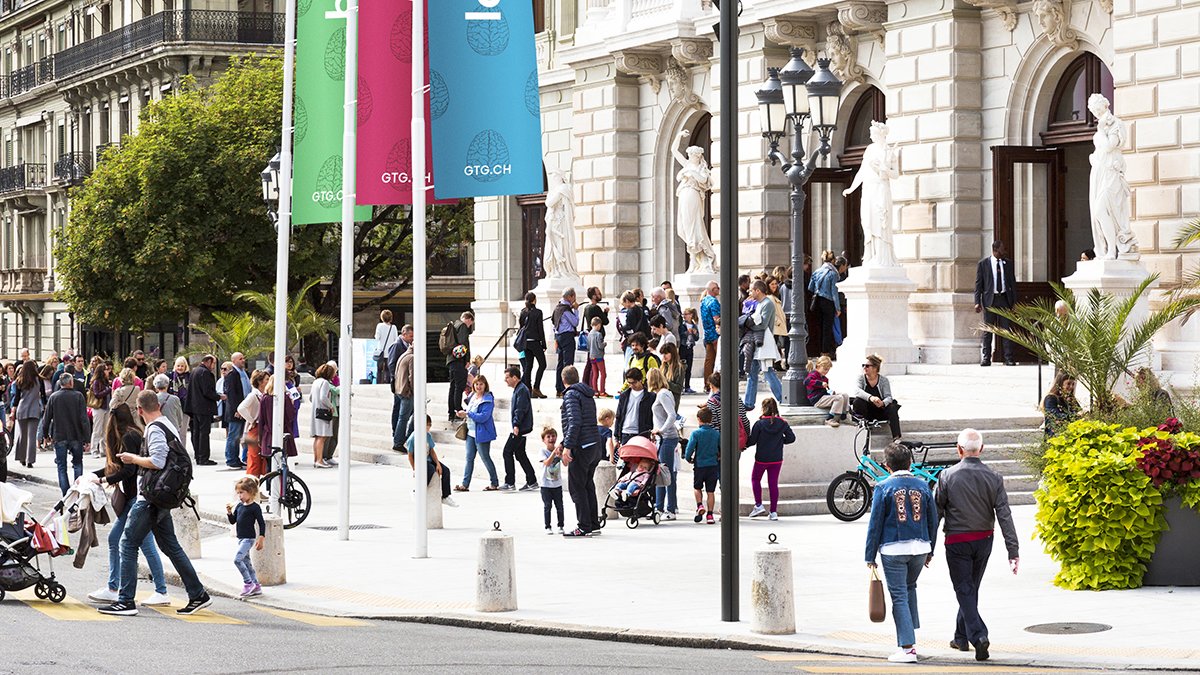 Open doors day
With the kids or just wander in, the doors are wide open.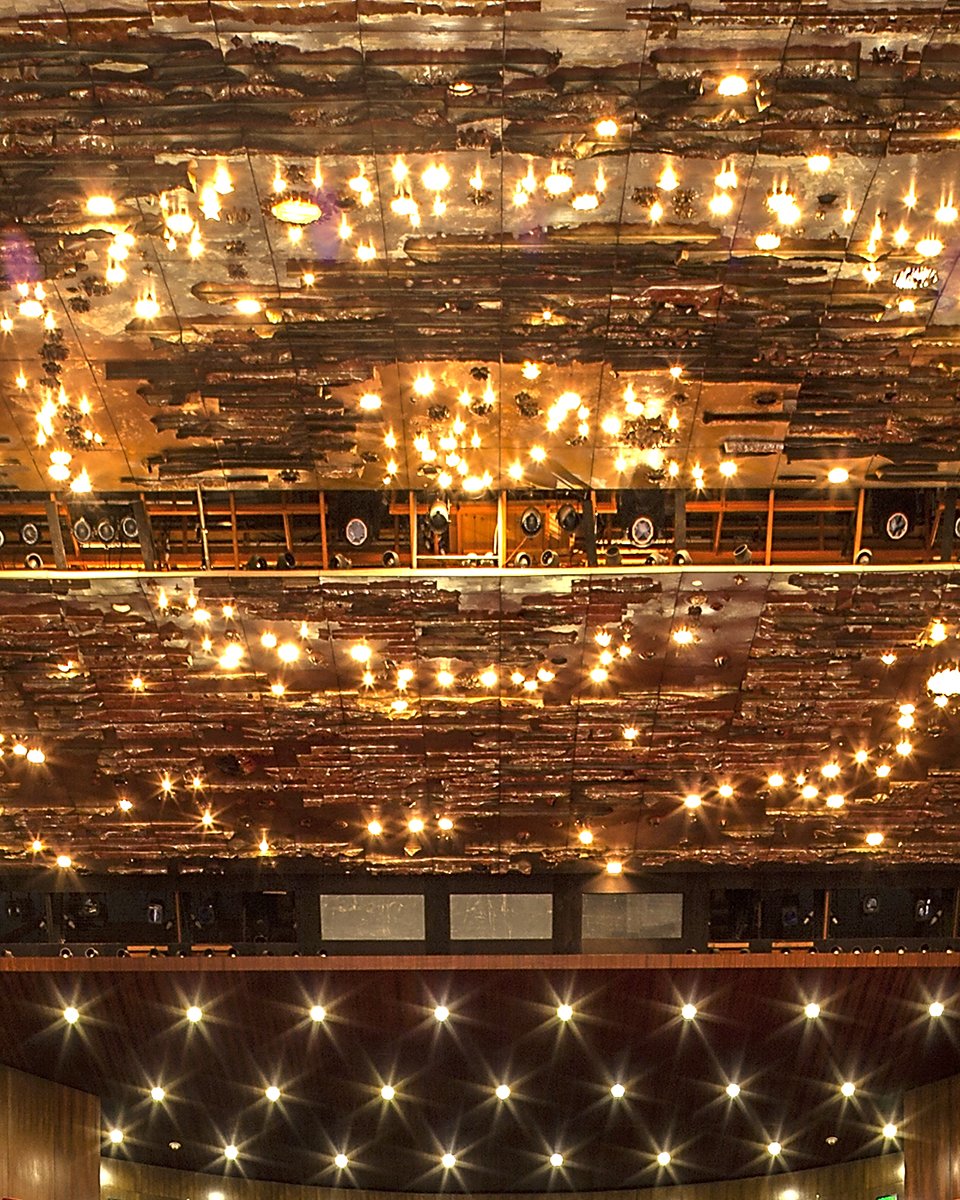 Sleepover
To be together, to sleep elsewhere, here, in music, by staying up, by falling asleep, by waking up in a different way, together.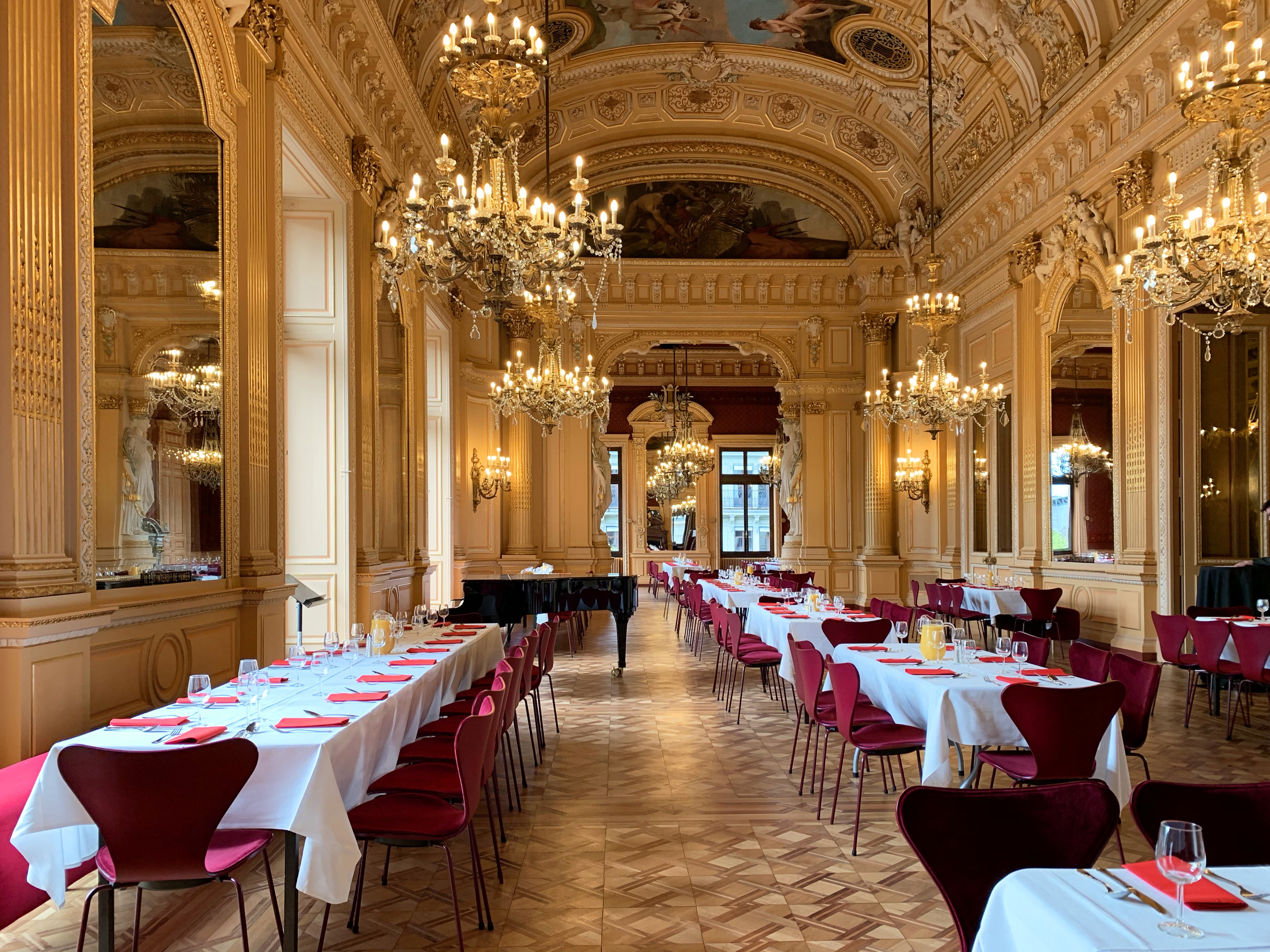 Grand Brunch
We have a Sunday buffet ready to satisfy the hungriest opera and ballet buffs!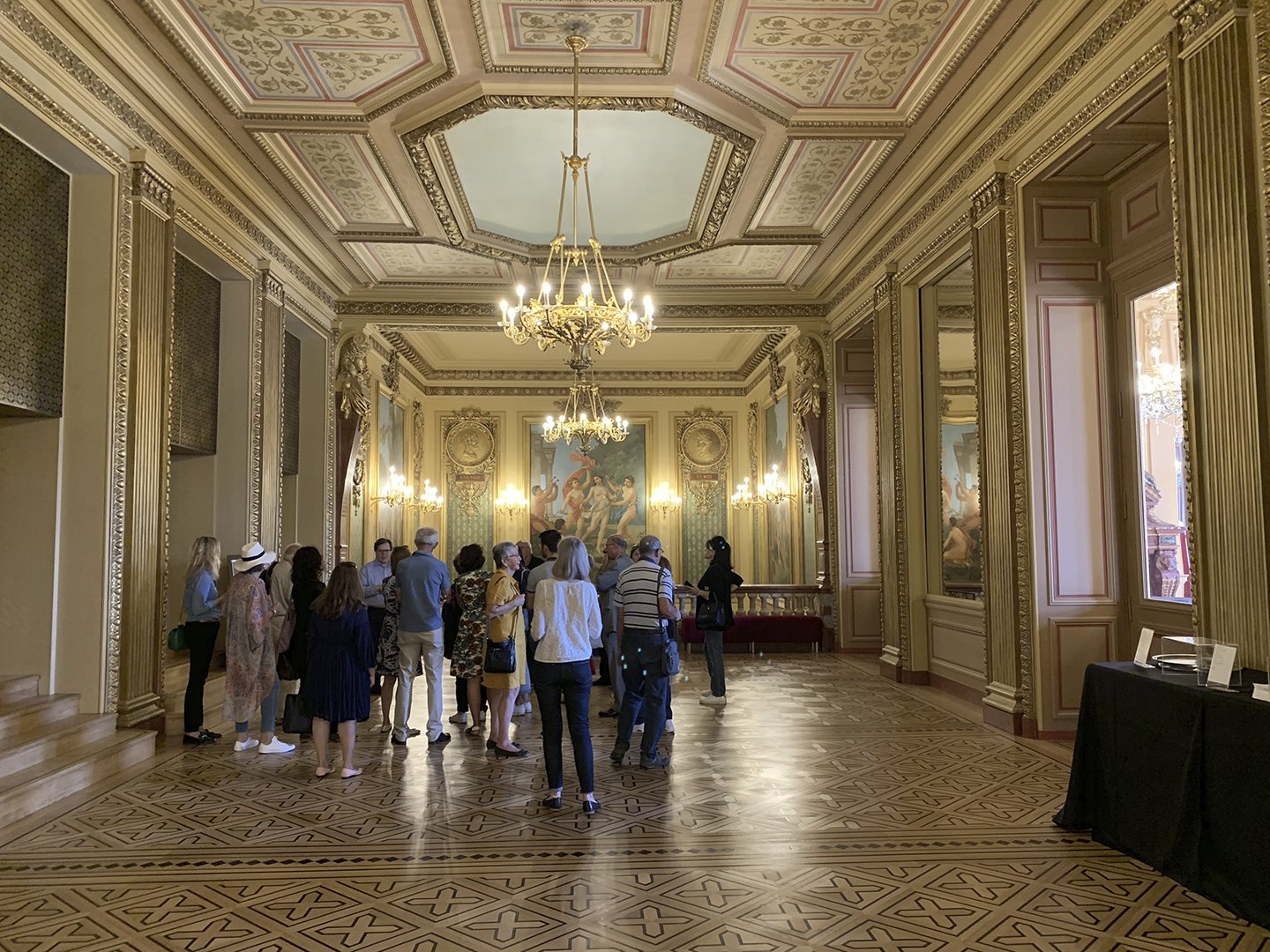 The Guided Tour
A journey into the secret and slightly offbeat world of Geneva's grand opera house.
GTJ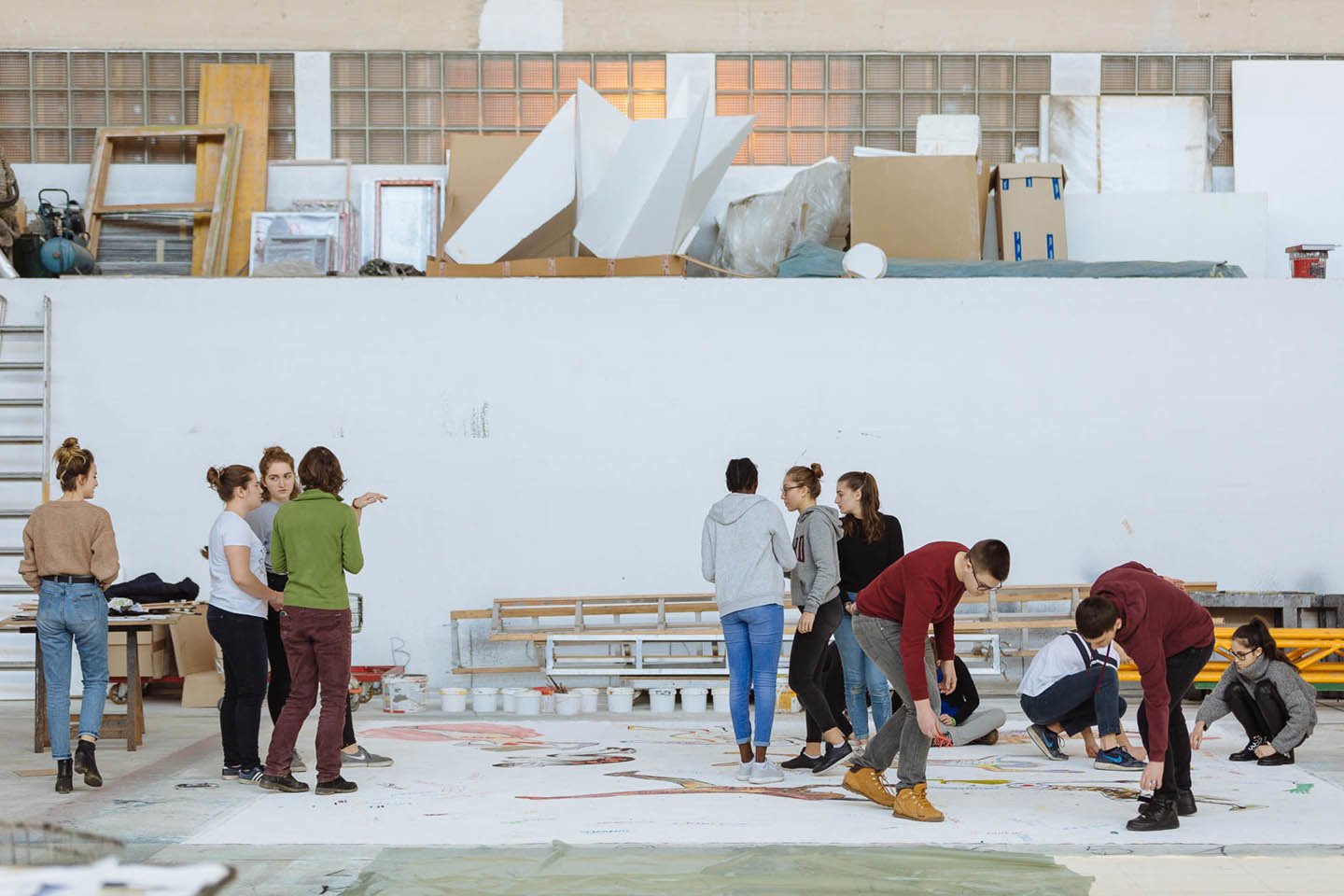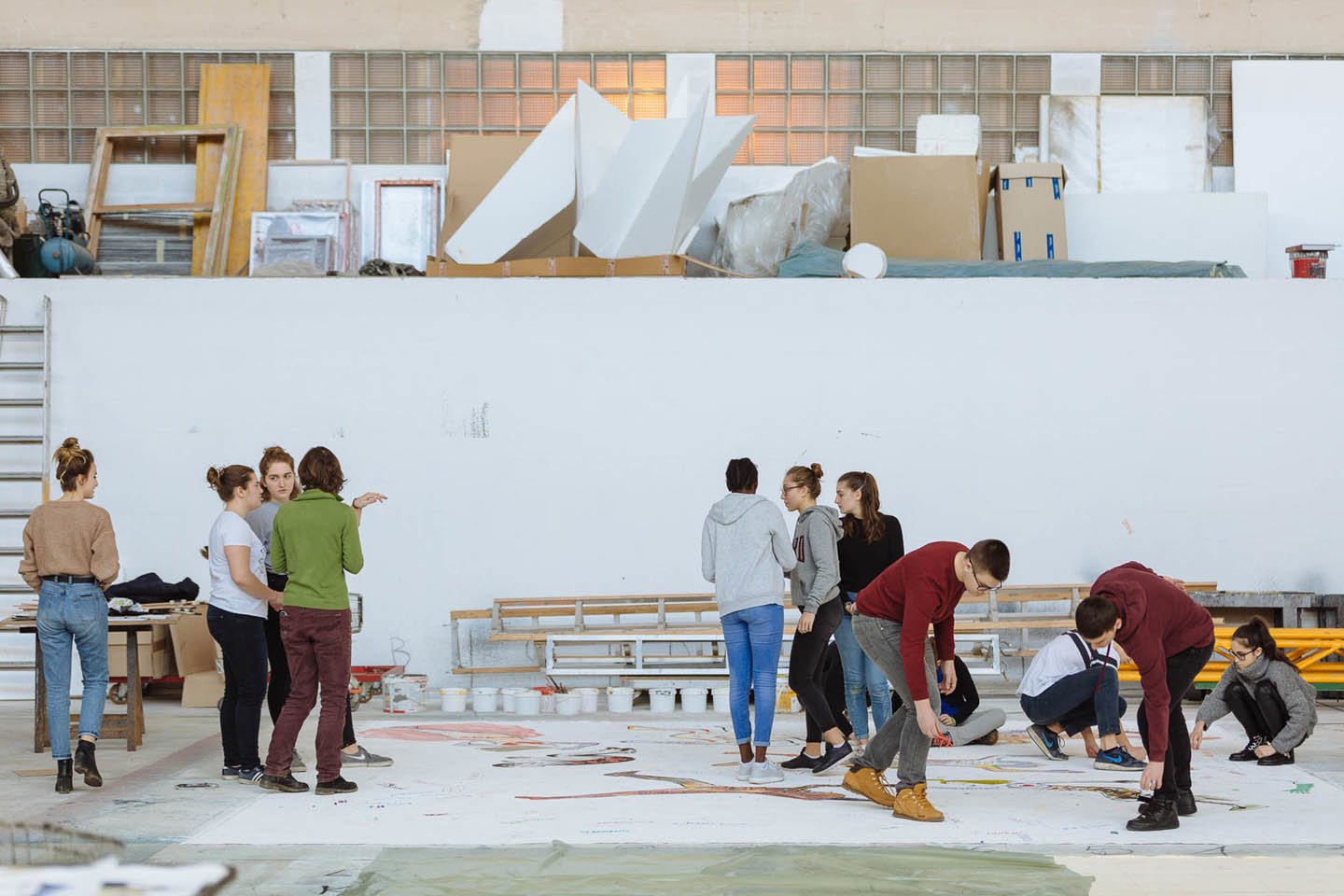 Listen, see, experience and feel…
Discover the activities for students and teachers offered by our cultural mediation team.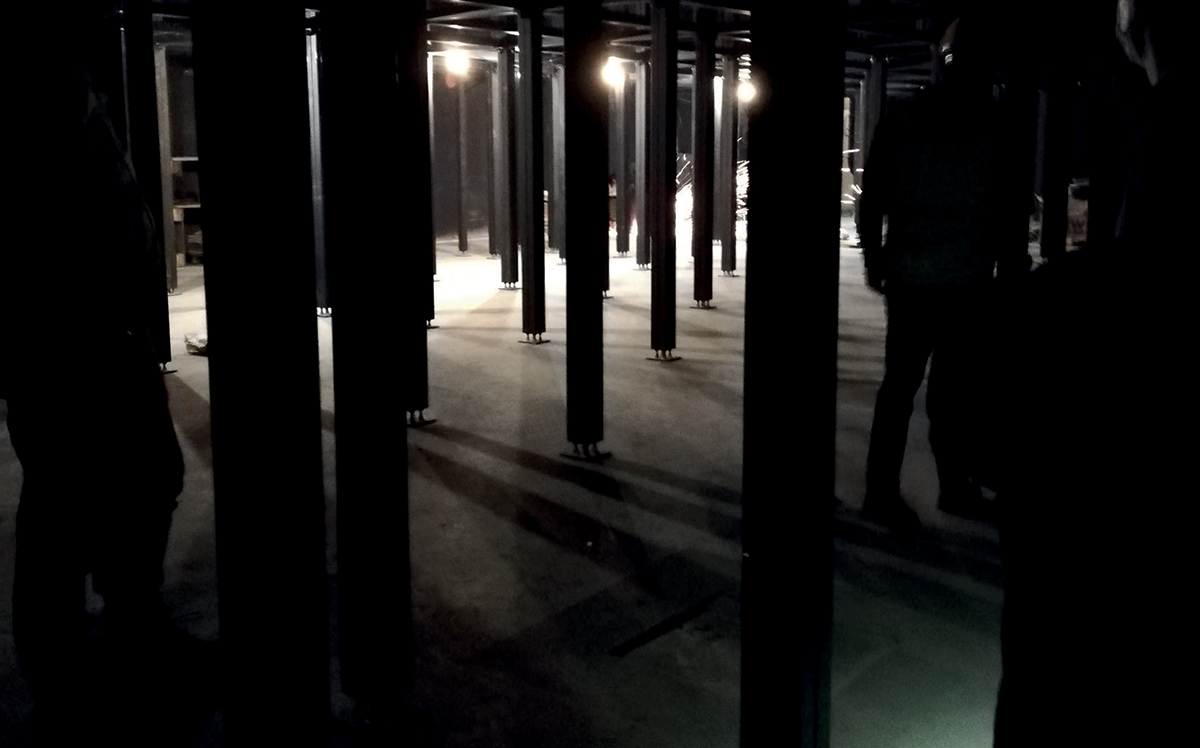 #rêveries – Une promenade théâtrale
A pedagogical project about an opera production, Jean-Jacques Rousseau, nature and opera.
Out and about with the Grand Théâtre
Partners, partnerships, twinning, collaborations, co-programming, alliances, parallels, concordances, synergies, all these words basically mean one thing: don't stay in your corner, go out and meet the other person, your neighbour, your friend, your sister, the guy you meet at the bus stop every day.
Outside the walls, within our walls, walled in, in ruins, under construction, down and out, everything is good for knocking down over-conceived, over-learned or hand-me-down ideas. Come and see for yourself, come and practice the art of taking a step back to observe the world. Like every season, we offer you a few options for adventurous encounters…
…WITH ORGANIZATIONS
If you work in a civil society organization or a structure linked to disability or to the integration of asylum seekers and you want to introduce opera and ballet to your participants or beneficiaries, feel free to contact us. We can build a project suited to your purpose that takes into account your needs and our availability.
Contact: [email protected]
Elsewhere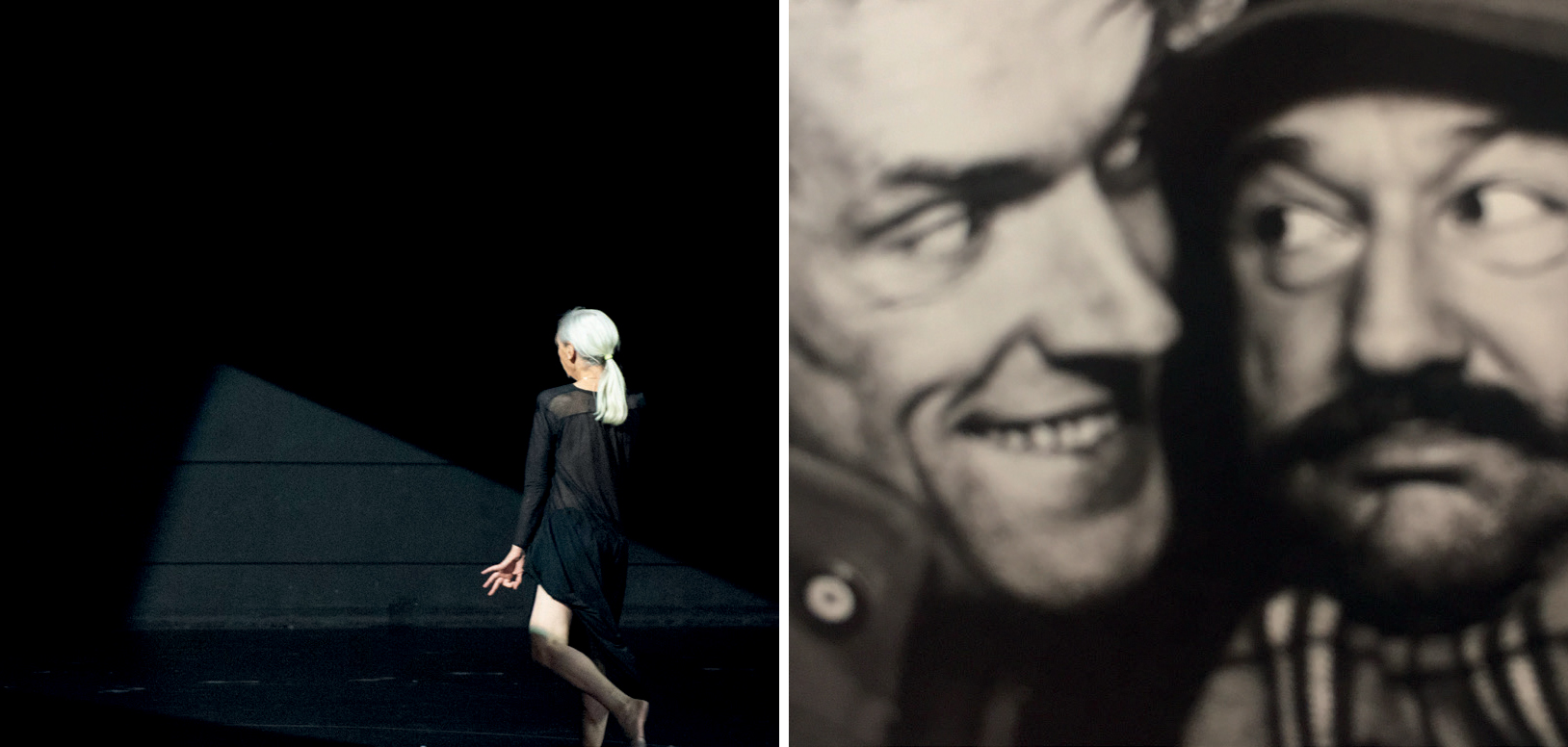 Focus
The Grand Théâtre de Genève joins forces with the Théâtre de vidy for two very personal shows with great performers.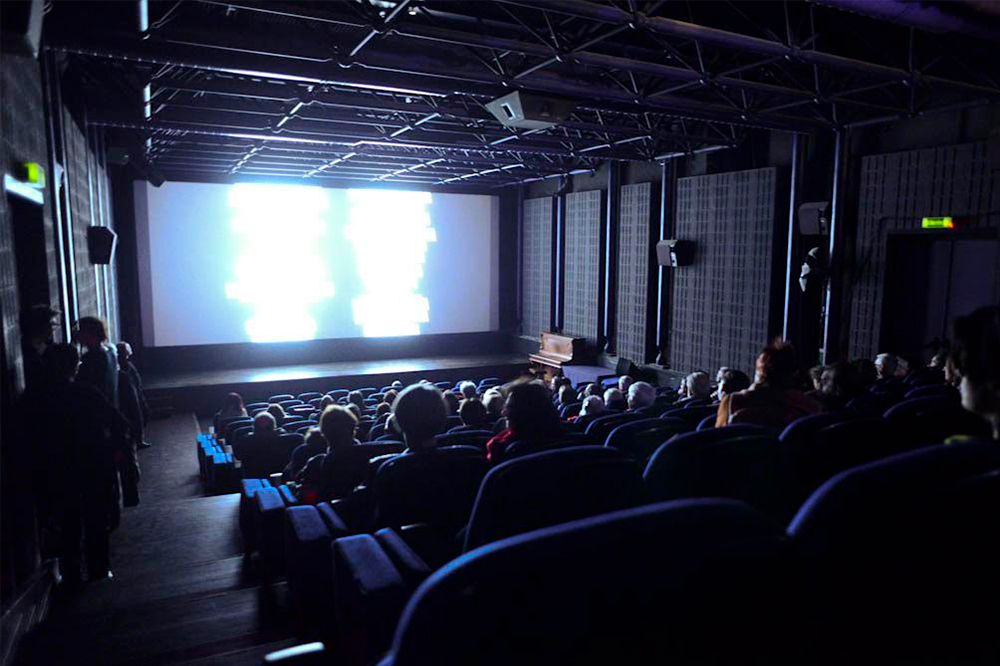 Cinéopéra
Four very different artists, all exceptional, using film to zoom in (or out) on the productions they designed for us.
Stay connected with the GTG