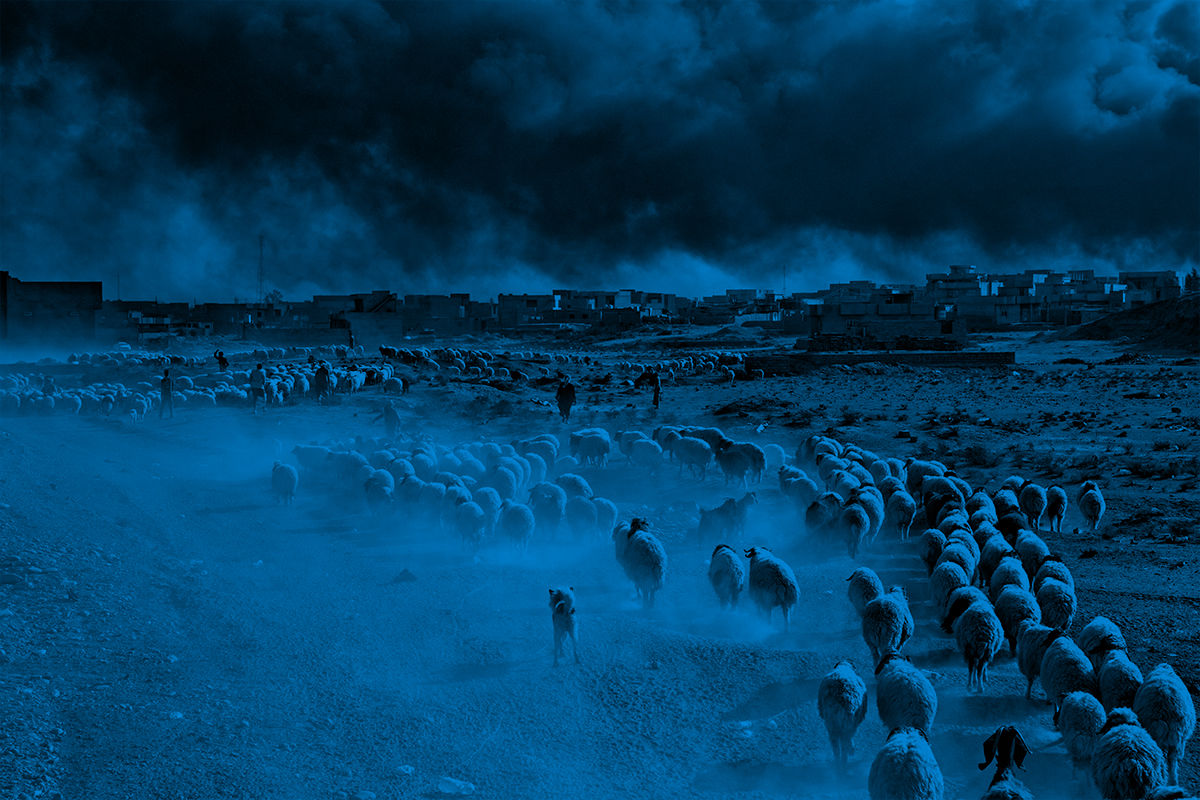 Welcome to La Plage
So how does it feel to be back at the beach? Do we feel more naked, less inhibited of the ears and eyes, or full of those comfortable preconceptions we sprouted for months going moldy in our bubbles? Like all the news, real or fake, and bizarre beliefs, that tear us apart instead of bringing us together. Like the ideas that can only explode into wars and dichotomies sounding like truths. Plotters ancient and modern, guardians or defenders of cultural and cultish virtues, come and get your bathers wet at la plage with your cute downstairs neighbour. Everyone knows that everything flows!
2023-2024
LA PLAGE: five original shows, a host of activities, collaborations and partnerships. Find out about next season's programme now.
We call it La Plage : The Beach
+
–
LA PLAGE is where you look at the sea, LA PLAGE is where you close your eyes. Where it's warm and you feel a breeze on your skin. And your skin shivers from that unexpected touch. Not that it's un- pleasant, mind you. Somewhere you can let yourself go and forget about time.

LA PLAGE is when you say why not? Why not me? Why not them? Why not us? Why not another way? Maybe just once? And who knows? She loves me, she loves me not.

LA PLAGE is like taking a bath, a breath of fresh air, doing something crazy, something that can mean something else.

There will be golden times, sunset times, full moon times and little blue or grey times. There will be colder times, times to huddle together. That's also what hap- pens at LA PLAGE,
it's where you learn to live together, one with another, sometimes more on your own because you need space to think, sometimes noticing what other people are saying, their attitudes, new trends or gossip, keeping up with the times and seizing the day. LA PLAGE is the echo of the city. So take your kit off and plunge into the talk of the town.
There's bound to be a beach hut that suits you:
+
–
Late Nights, or how to go the opera and forget to go home; Duels, or how to argue on stage, for real, in a format that asks the difficult questions about today's world; Apéropéra or everything you always wanted to know about Wagner but were afraid to ask Verdi, a slice of life taken from our productions and served with a hefty portion of casual good humour; Grand Brunch, or how to unwind at the end of the week under the gilt and the chandeliers of the opera; En coulisse, or "In the wings", for the enquiring minds who want to know, those that watch the "Making of" and spot the continuity editing mistakes — look, before he had a jacket, now he doesn't — yeah, it's called an ellipsis and we explain it all in our Intropéras. And please feel free to pay us a visit, literally or figuratively: we're standing at the ready, with guides to take you through the underground mazes of the Grand Théâtre, or a charming barista serving you a flat white with our Wi-Fi access code. If you won't come to the beach, then LA PLAGE will come to you.
So, where is La Plage anyway?
+
–
Outdoors, behind a screen or in your neighbourhood community hall, in partnership with your favorite museum or in your school, LA PLAGE can be found almost anywhere, depending on the mood: it can be inside the Grand Théâtre or outside, it can be urban and cosmopolitan or existential and tormented. After all, life's a beach…

So have you found your spot on our beach yet? This season, LA PLAGE enriches its programme with Public Workshops on each production, something we started last year and the paint is still fresh! This is your chance to hop on board and try your hand at being a scenographer, a dancer, a director, a librettist or, who knows, maybe even a critic?
2022-2023
2022-2023 Season
Four original shows, a host of activities, collaborations and partnerships, educational programmes for schools and organizations and bespoke projects for all those who want to come ashore and allow us to make some space for them at the beach.
Before, after
Activities before, after and about the performances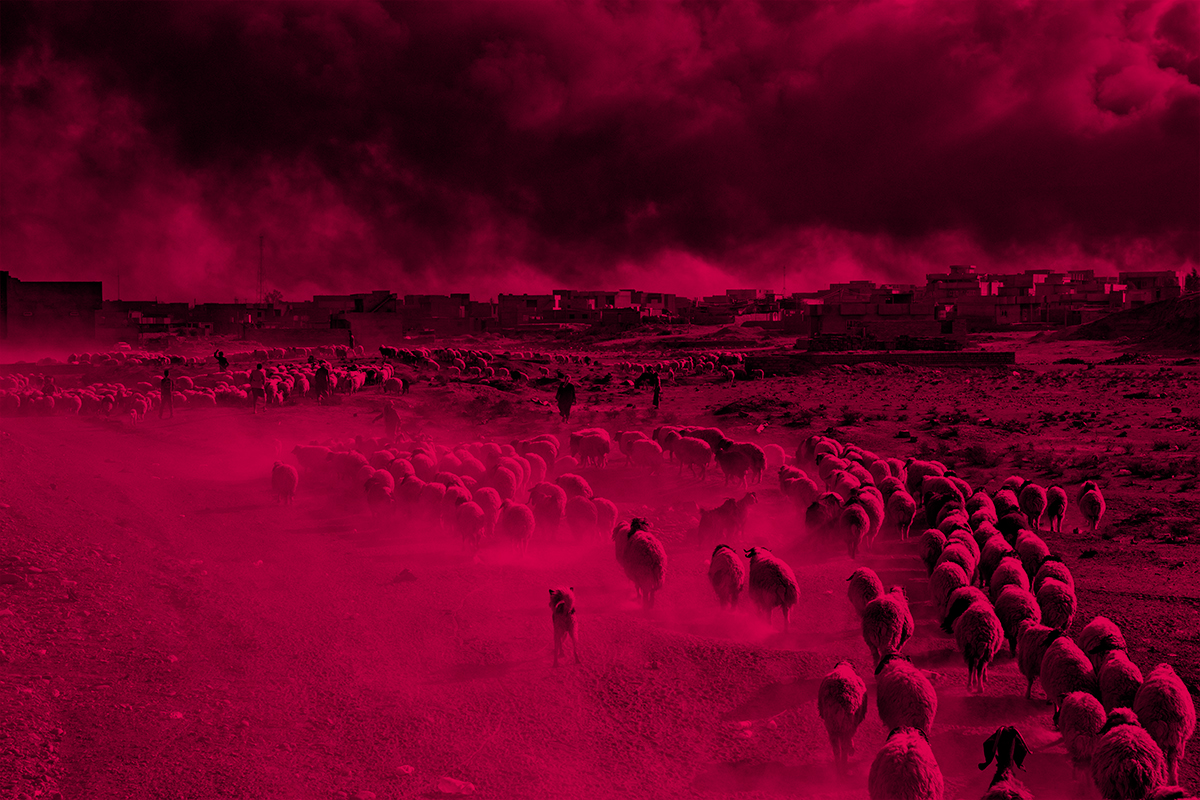 Intropéras
45 minutes before the bells call you into the house, it's time to refresh your memory and go back to the beginnings of the opera.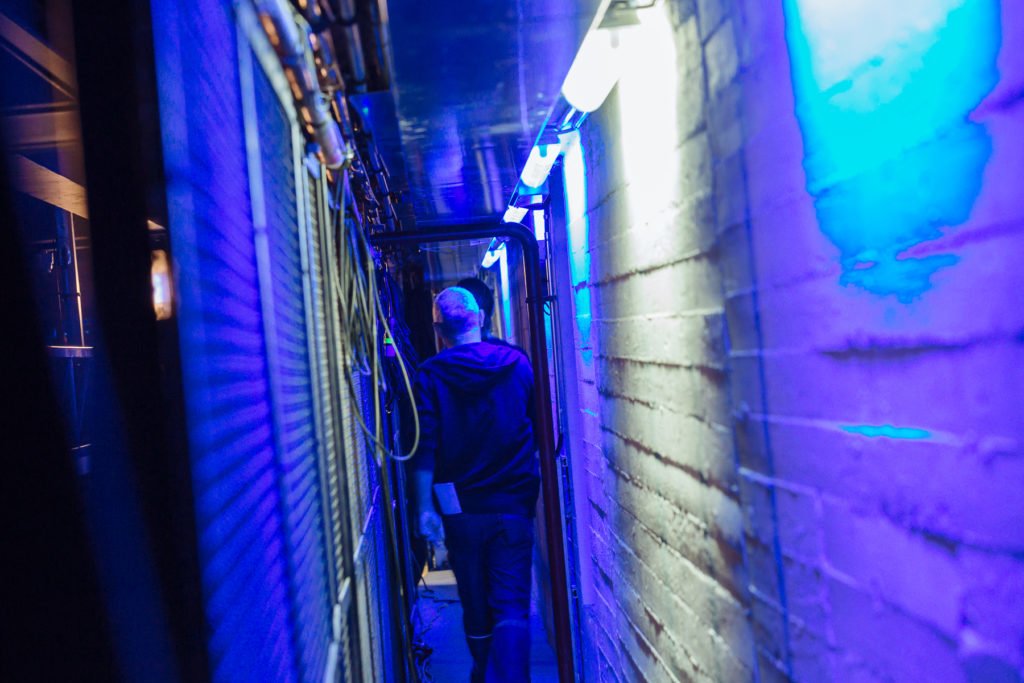 En coulisse
Haven't you ever wondered what it's like on the other side, when the curtain falls on a performance?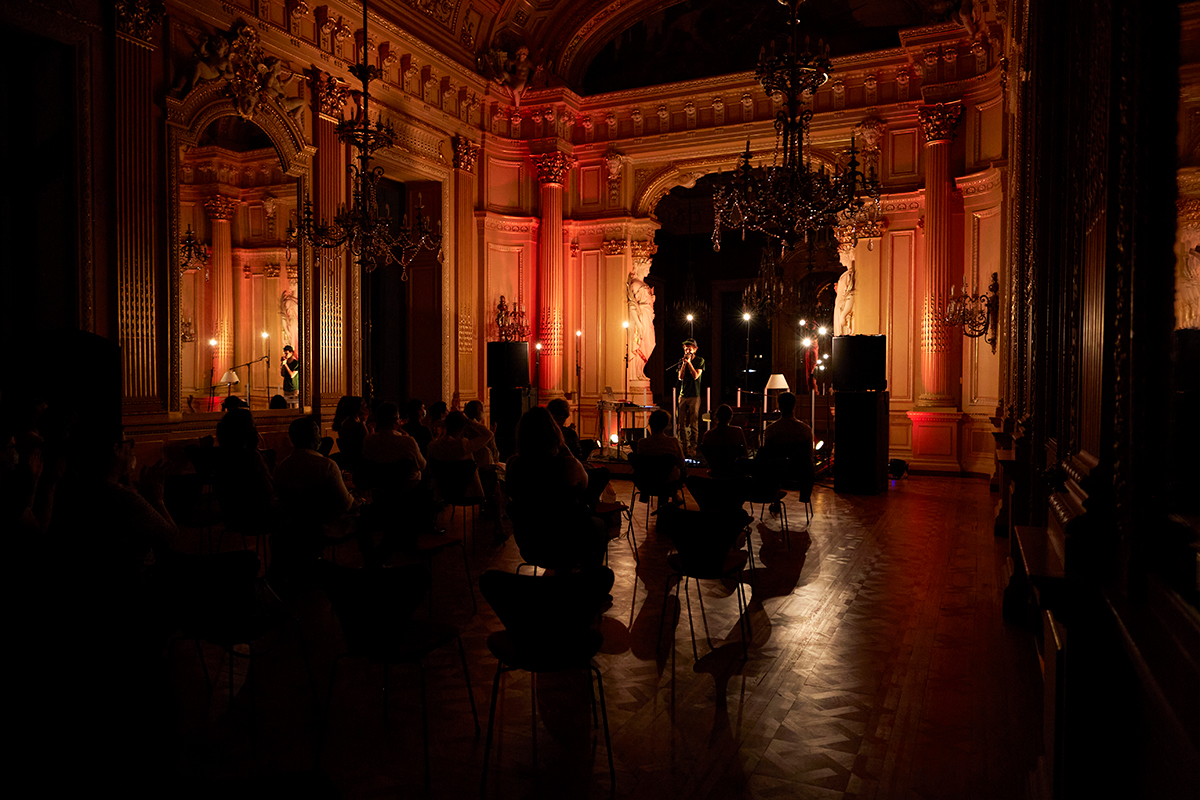 Apéropéras
Apéropéra is a relaxed, fresh and unstuffy way to (re)discover a composer, a work, a topic.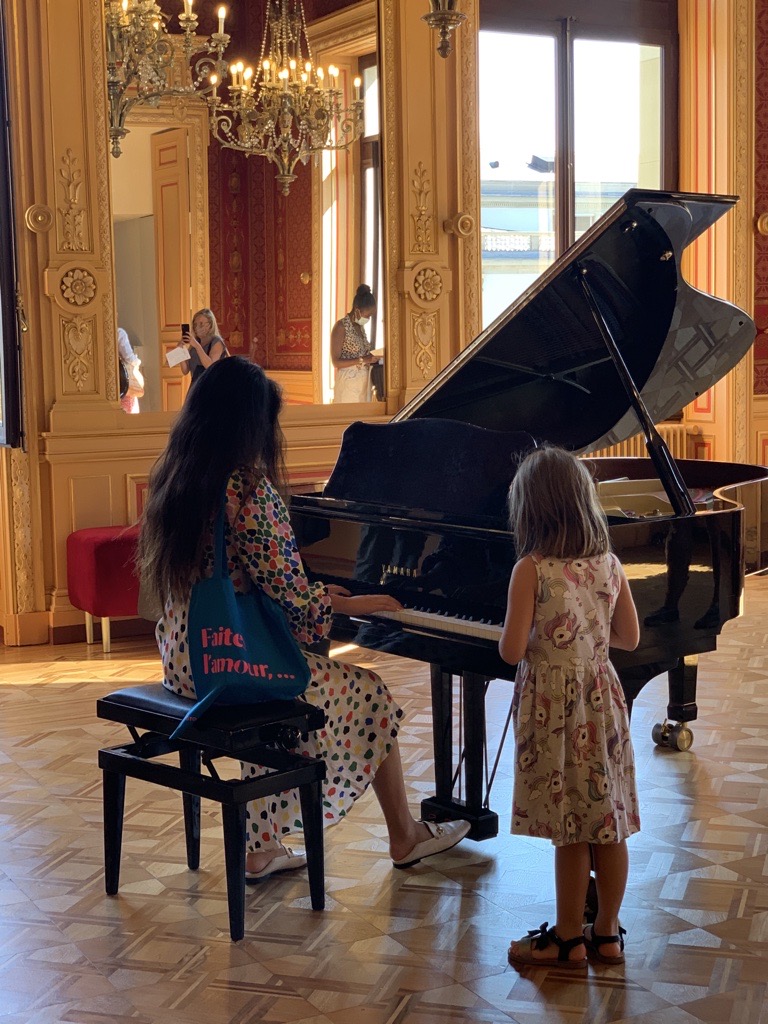 Public Workshops
With every Grand Théâtre production this season, there will be a Saturday morning of creative workshops related to the upcoming opera or ballet.
About
Activities about the performances and the GTG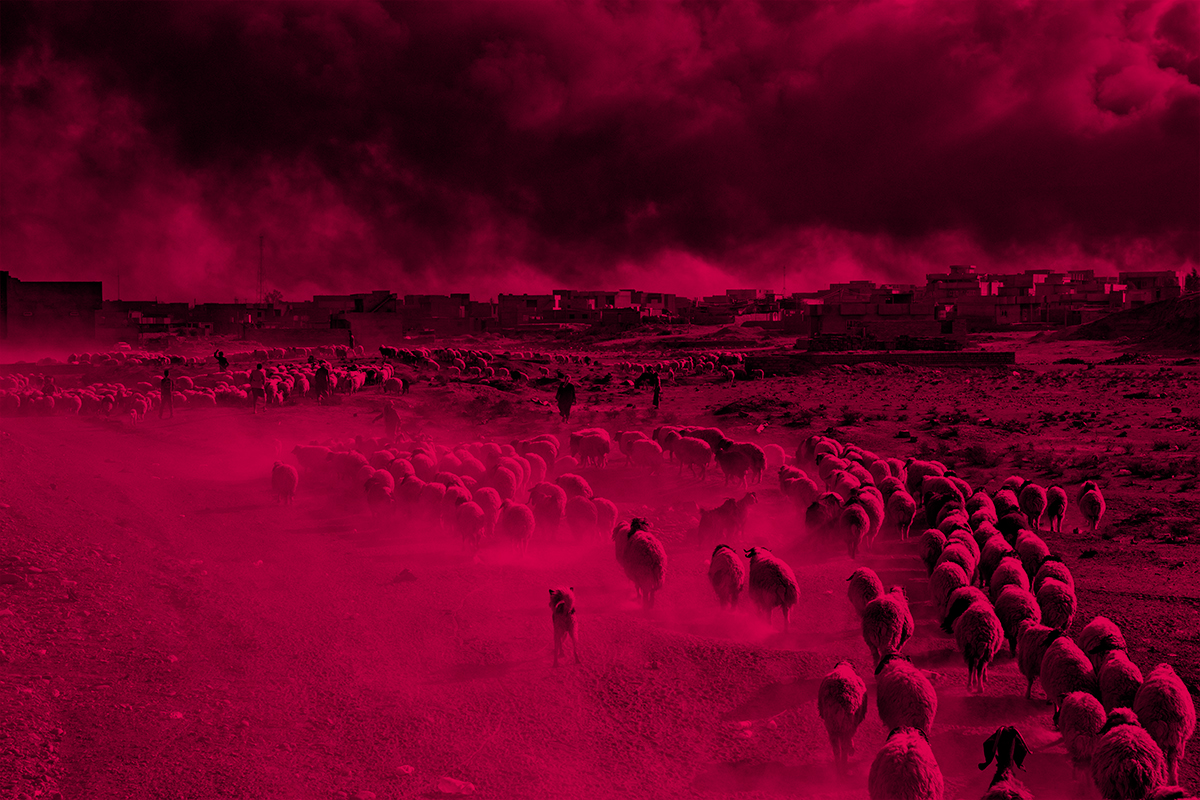 Éclairages
The opera and choreographic creations of the 2021-2022 season will be the subject of a very comprehensive conference on the work.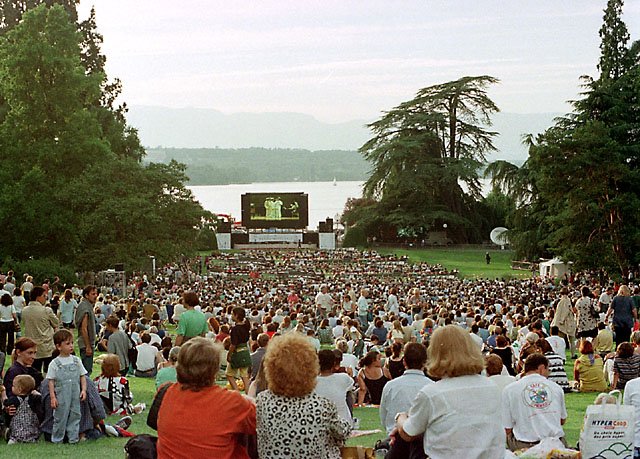 Nabucco under the stars
Kick off your shoes and spend an evening in the park, with your toes in the grass and Verdi's music in your ears.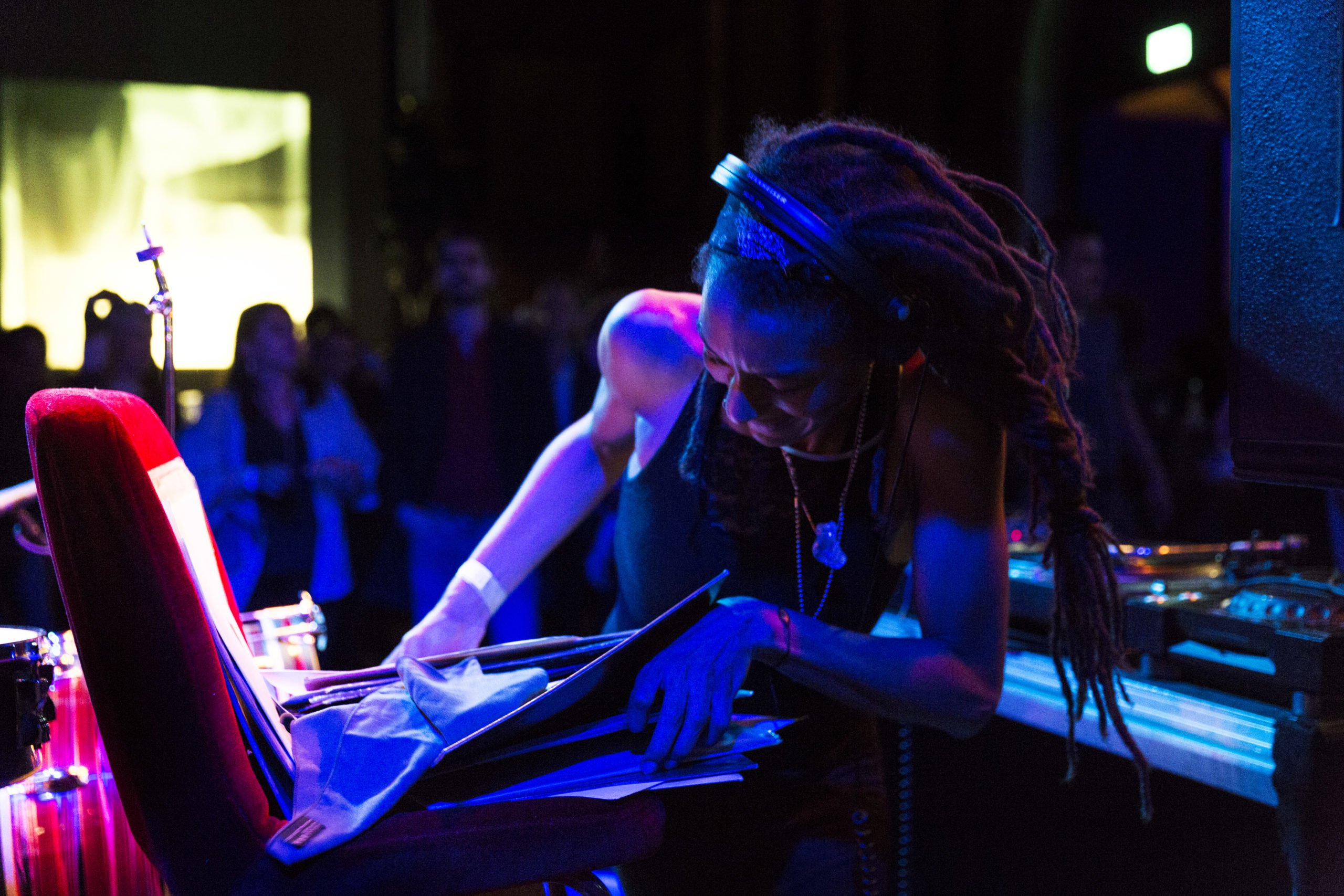 Late Nights
When the opera house becomes a performance and you are the performers.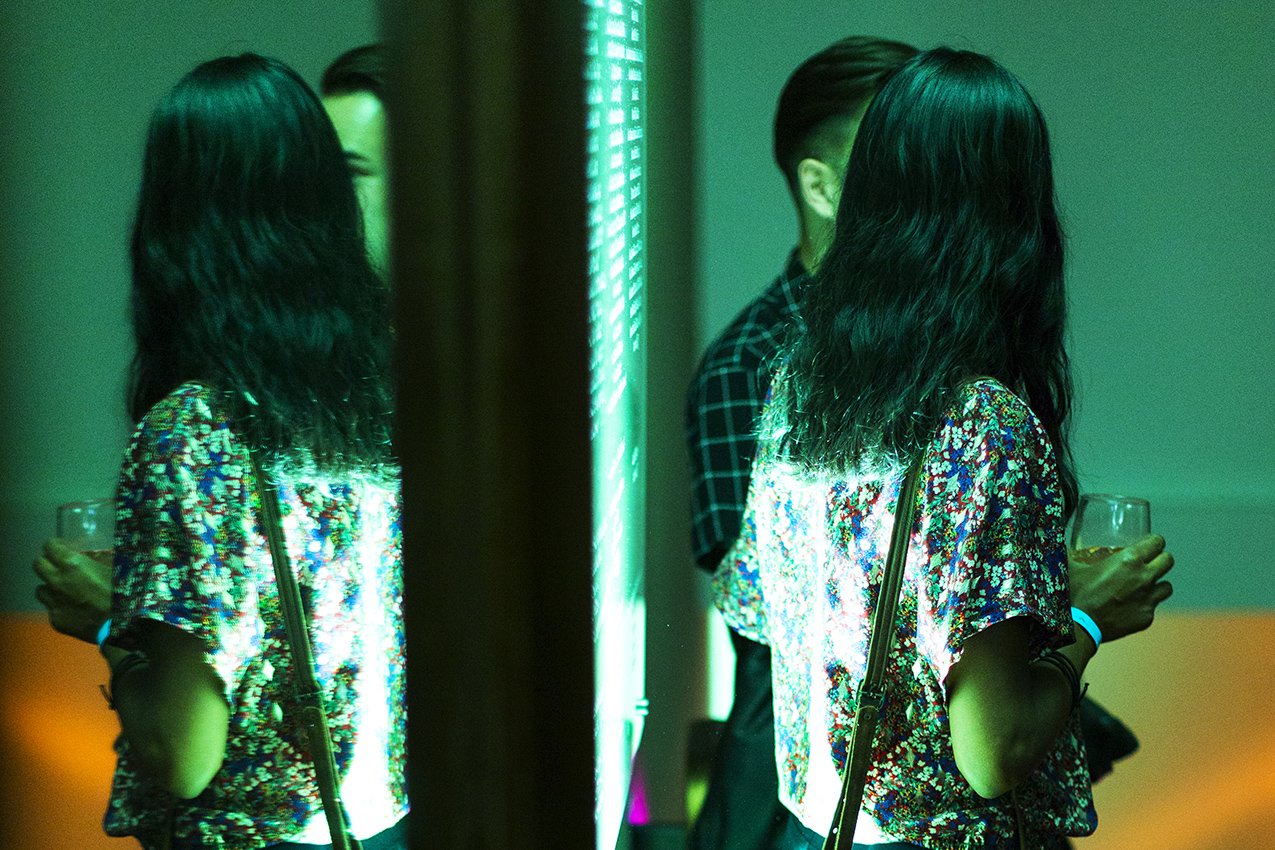 Duels
An opportunity for the Grand Théâtre to examine both the contemporary world and the current scene in French-speaking Switzerland.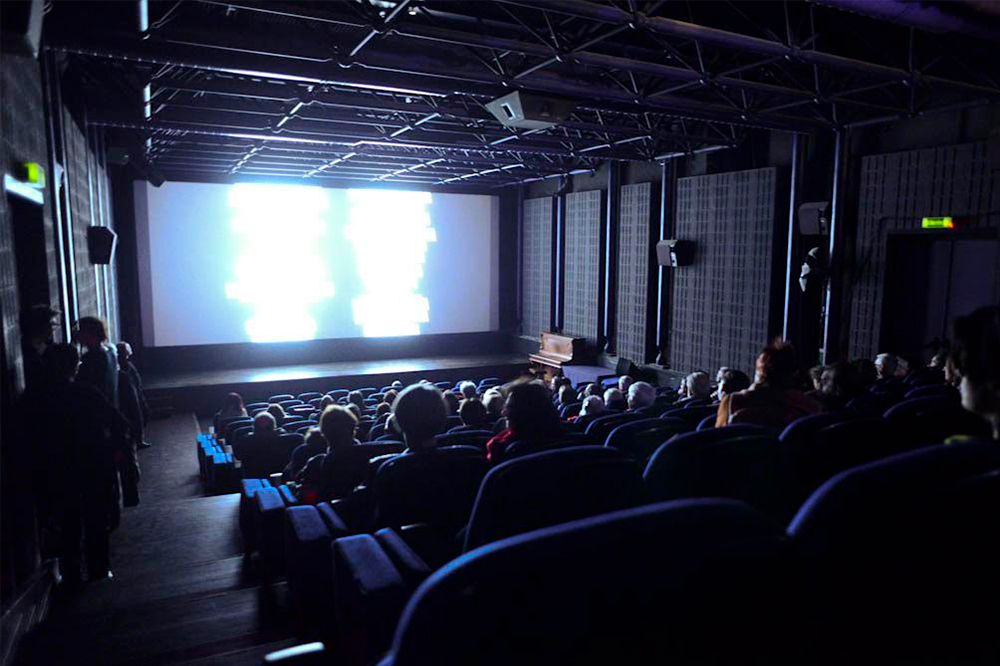 Cinéopéra
Four personalities, four careers, four films that will reflect exceptional artistic careers and our productions.
GTG
Activities – About the GTG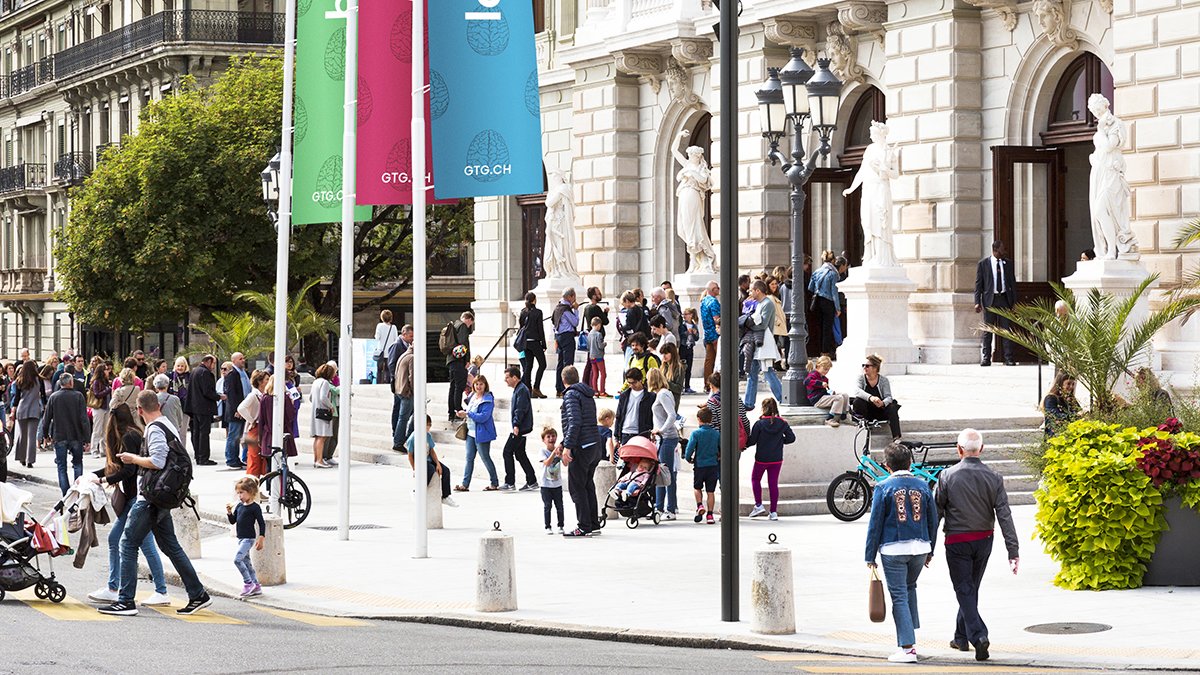 Open doors day
With the kids or just wander in, the doors are wide open.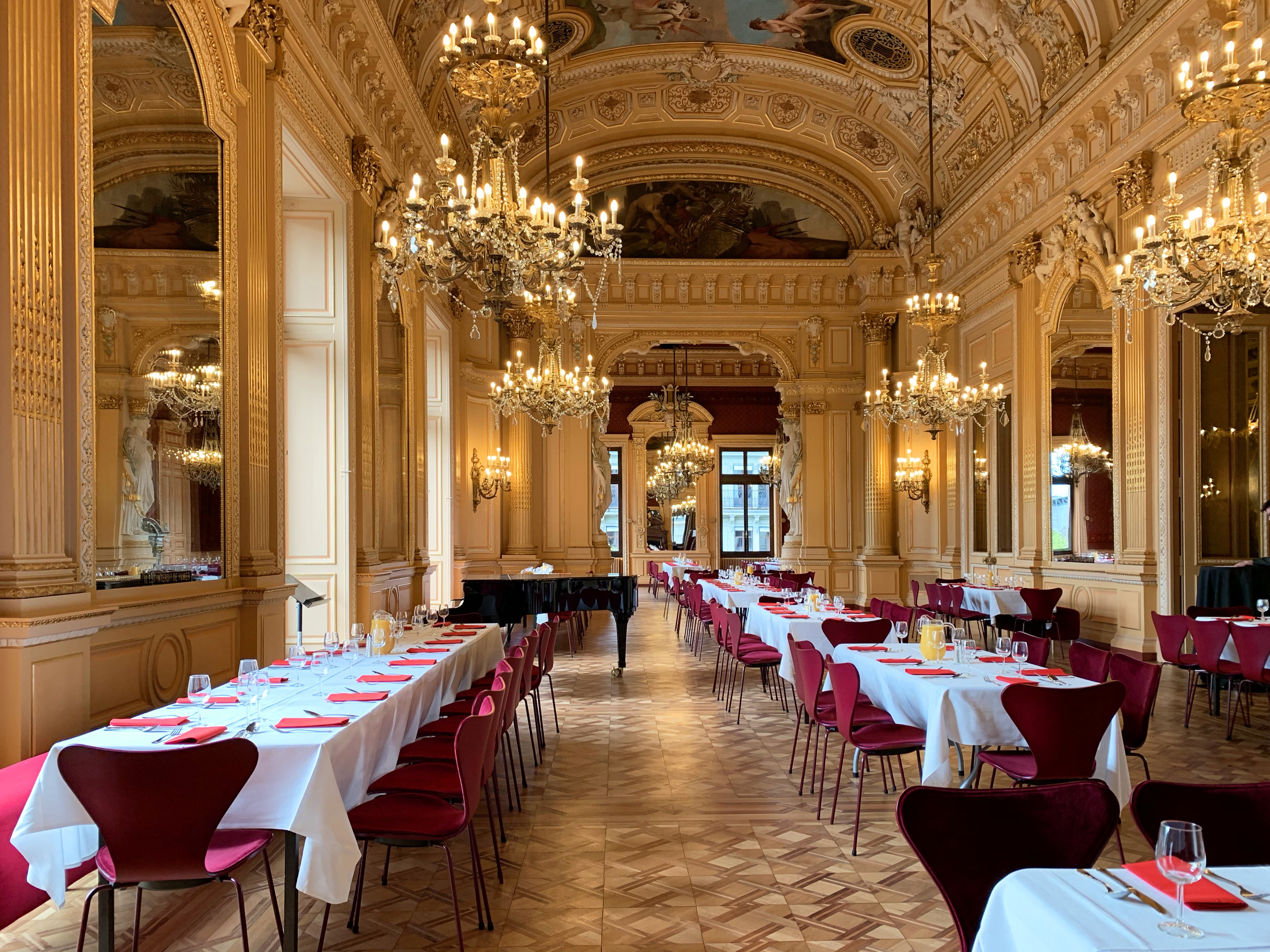 Grand Brunch
We have a Sunday buffet ready to satisfy the hungriest opera and ballet buffs!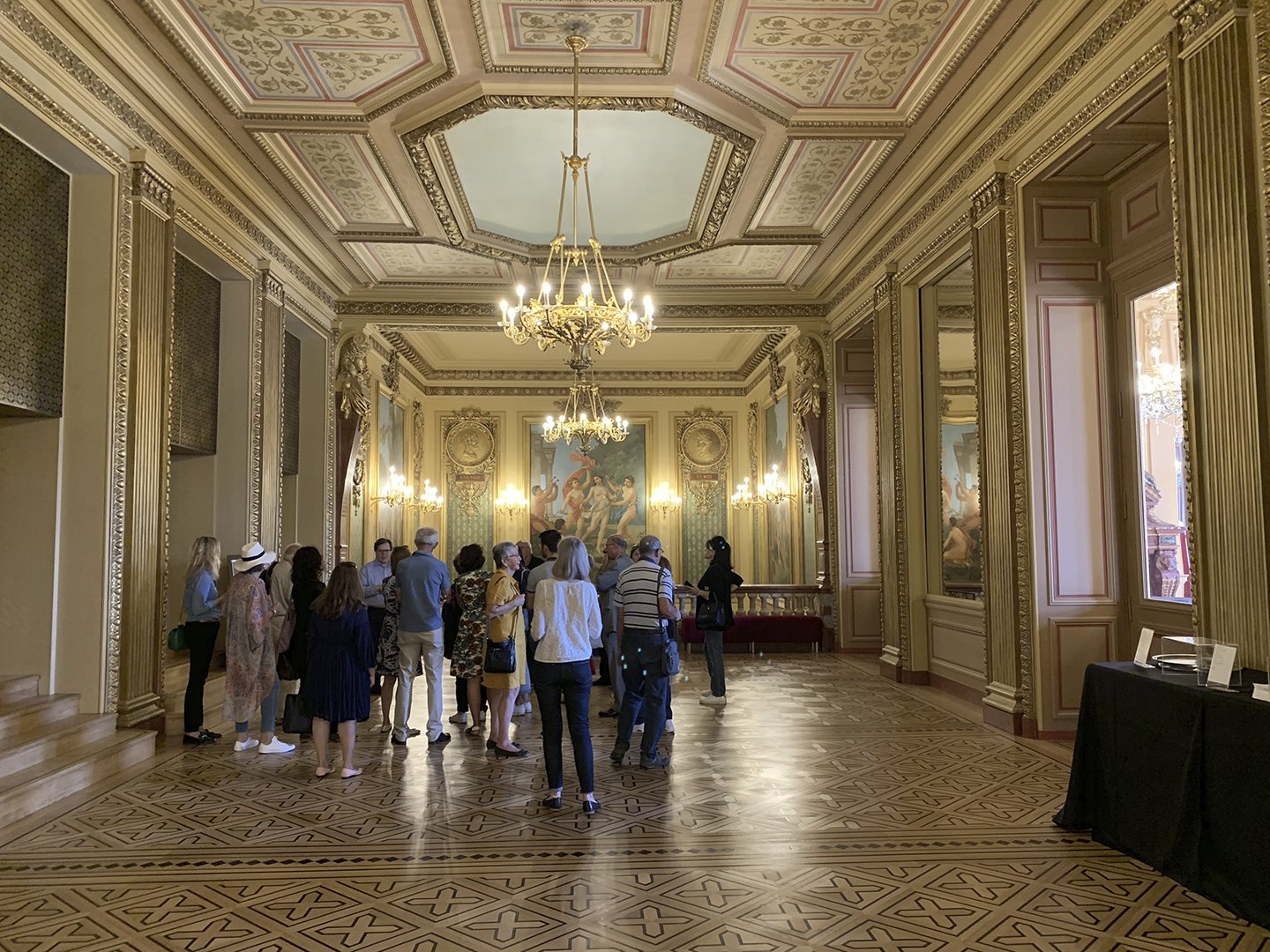 The Guided Tour
A journey into the secret and slightly offbeat world of Geneva's grand opera house.
GTJ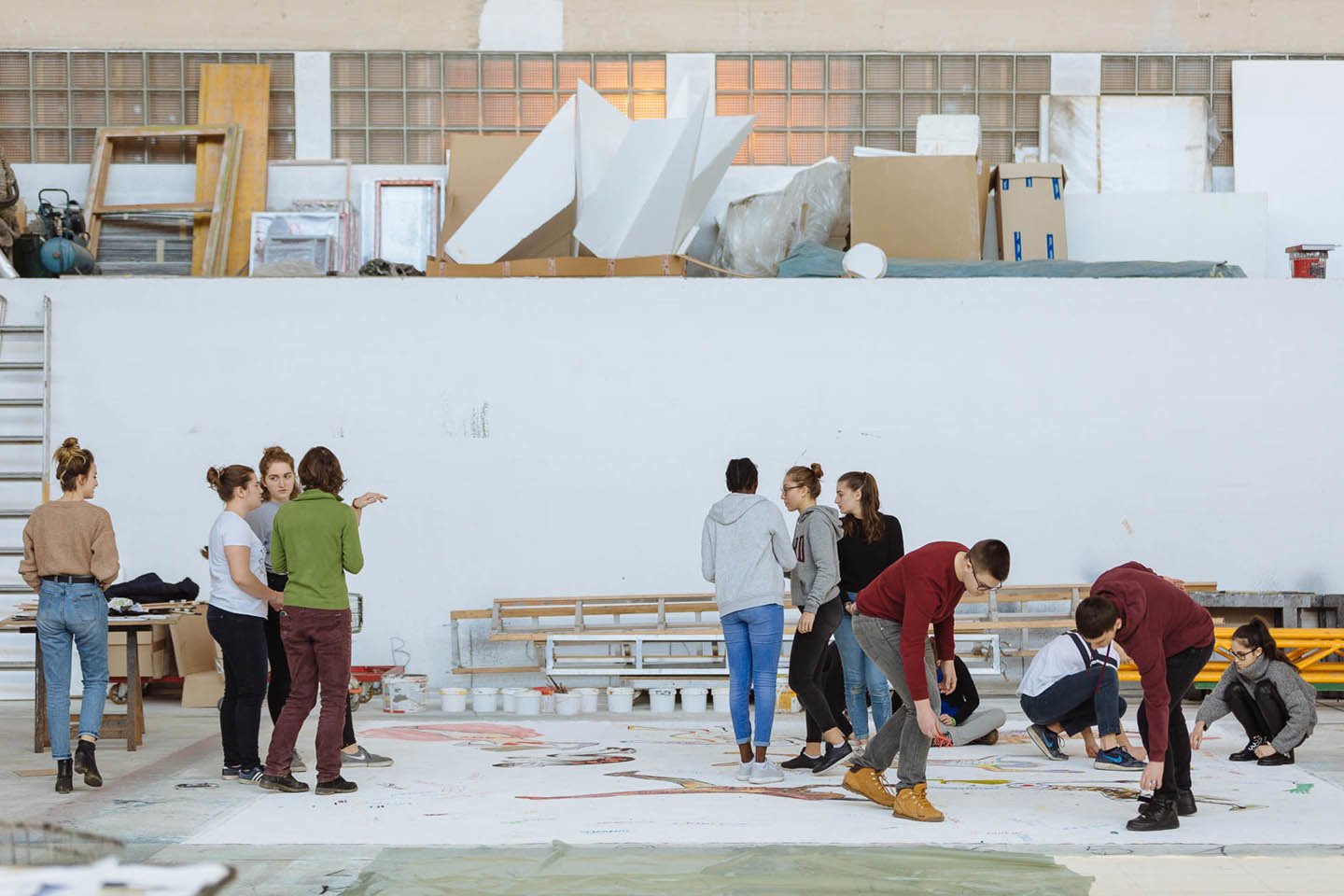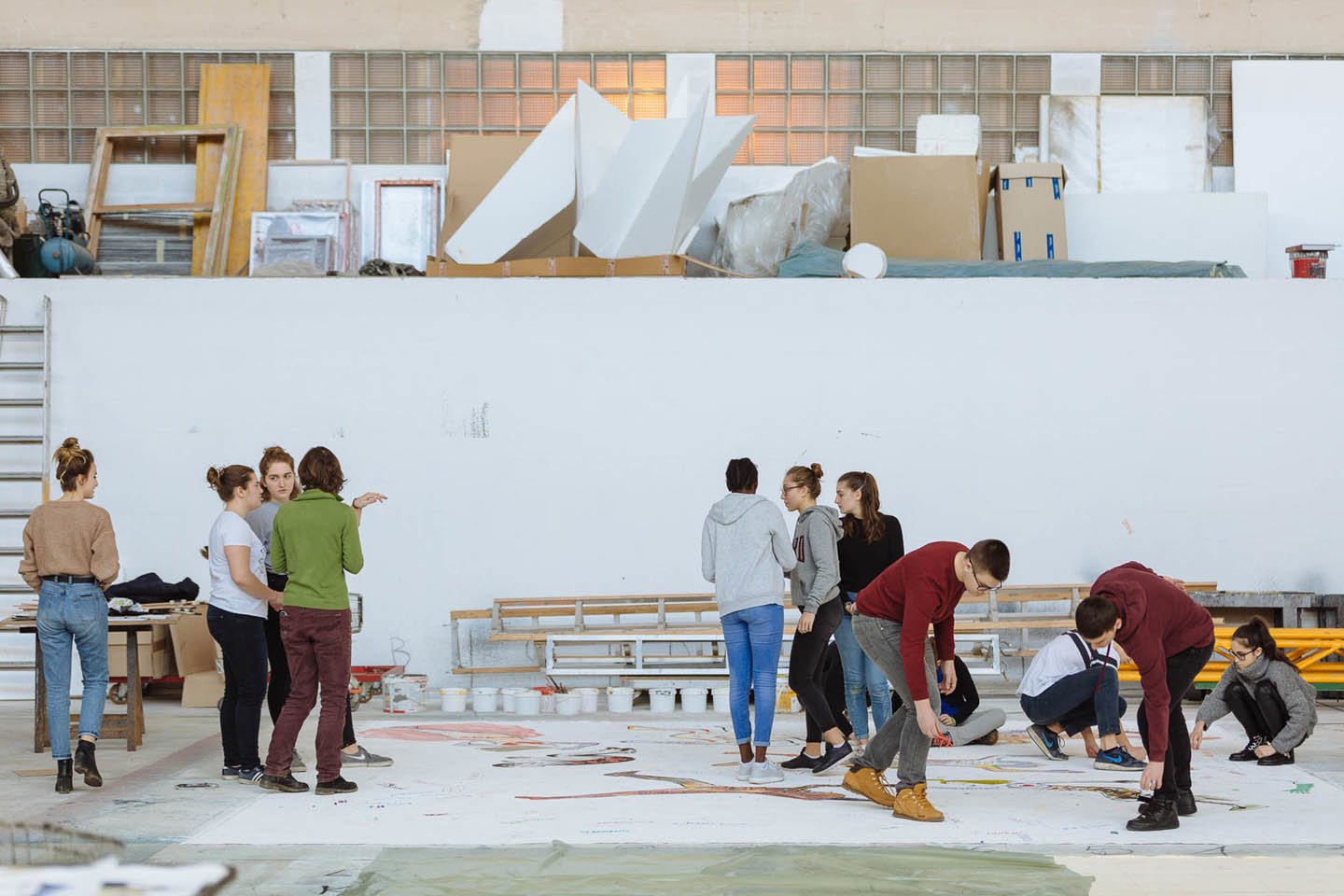 Listen, see, experience and feel…
Discover the activities for students and teachers offered by our cultural mediation team.
Out and about
Out and about with the Grand Théâtre
Partners, partnerships, twinning, collabo- rations, co-programming, alliances, parallels, concordances, synergies, all these words basically mean one thing: don't stay in your corner, go out and meet the other person, your neighbour, your friend, your sister, the guy you meet at the bus stop every day. Outside the walls, within our walls, walled in, in ruins, under construction, down and out, everything is good for knocking down over-conceived, over- learned or hand-me-down ideas. Come and see for yourself, come and practice the art of taking a step back to observe the world. Like every season, we offer you a few options for adventurous encounters…
If you work in a civil society organization or a structure linked to disability or to the integration of asylum seekers and you want to introduce opera and ballet to your participants or beneficiaries, feel free to contact us. We can build a project suited to your purpose that takes into account your needs and our availability.
In partnership with several geneva institutions
+
–
Migrating Worlds will be the central theme of a host of joint and individual projects and events. In our case, the premiere of Voyage vers l'Espoir (Journey to Hope), postponed during the 2019-20 season, will lead to the resumption of the Voyage vers la scène/Journey to the Stage project, which integrated a group of asylum seekers in the opera's stage and dramatic work. Journey to Hope is an opportunity to invite other institutions that work on intercultural and intermusical dialogue, such as the Orchestre de Chambre de Genève, for example. To be continued throughout the season!
Focus
Focus
The Grand Théâtre de Genève invites you to continue the season with our Geneva partners. Here are two shows at the Comédie that echo our season.

In a preview of The Return of Ulysses in the second half of the season, we meet with this melancholic and dreamy Flemish quartet in their latest piece: sheep graze to the sound of a lyre when suddenly one of them stands up on its hind legs; this is the beginning of its slow and painful metamorphosis into a hybrid creature, half animal, half human. The Sheep Song is an allegory of the human condition in the form of breathtakingly beautiful tableaux vivants; a play in four wordless acts that draws on the Christian iconography of the Flemish Primitives; a choreographed Way of the Cross on a conveyor belt, a figure of destiny; an epic in images, a perilous journey to the heart of what makes us human, with its tragic but also comical moments.

Theater / Belgium
By FC Bergman
(without texts)
August 26 — 28, 2022
As part of La Bâtie – Festival de Genève
In Geneva, the end of the next season will focus on Hungarian film, theatre and now opera director Kornél Mundruczó. After the premiere of Sleepless in the spring of 2022 at the Grand Théâtre, he is back with the play that inspired his first film on the other side of the Atlantic. Inspired by a true story, the play tells of the reconstruction of a woman shattered in pieces, between a birth and a tragedy, who walks through her pain with the tearless detachment of a ghost. Pieces of a Woman takes us into a hyper-realistic aesthetic borrowed from film and from theatre. The story of a woman, or rather of women, of women who fight to pick up the pieces against all odds.

Cząstki kobiety
Theater / Poland
by Kornél Mundruczó / TR Warszawa
Texts by Kata Wéber
November 28 to December 2, 2022
Bains
The Grand Théâtre returns to the Bains des Pâquis
With an early morning paddle or a midday fondue, who doesn't look forward to returning to the Bains des Pâquis? And what if we add some music from here and there to the air of freedom that Geneva's lake baths seem to breathe?

In Partnership with


After Julien et Jean-Paul's hit performance, almost two summers ago, on the topic of travel and animals, the Grand Théâtre pulls out its towels and swimming costumes to set off on the roads of seasonal migrations, between modernist Russia and Jewish songs from Eastern Europe for a 100% Shostakovich program.
For this journey, the Grand Théâtre invites Audrey Vigoureux to play the piano and Dan Sloutskovski, soloist of L'Orchestre de Chambre de Genève to play the cello, along with violinist Alissa Margulis and soprano Evelina Dobračeva.

August 15, 2022 — 6AM
Bains des Pâquis

> more infos

Programme 100% Chostakovitch
Soprano, Evelina Dobračeva
Violon, Alissa Margulis
Violoncelle, Dan Sloutskovski
Piano, Audrey Vigoureux

Sept romances sur des poèmes d'Alexandre Blok (1967)
suite vocale et instrumentale pour soprano, violon, violoncelle et piano
Chanson d'Ophélie : Moderato, pour soprano et violoncelle ;
Gamayoun, l'oiseau prophète : Adagio (inspiré du tableau de Viktor Vasnetsov), pour soprano et piano ;
Cette nuit agitée – Nous étions ensemble : Allegretto, pour soprano et violon ;
Dans un sommeil profond – La ville dort : Largo, pour soprano, violoncelle et piano ;
L'orage : Allegro, pour soprano, violon et piano ;
Signes secrets : Largo, pour soprano, violon et violoncelle ;
Musique : Largo, pour soprano, violon, violoncelle et piano.
Trio avec piano n° 2 (1944)
en mi mineur
Andante – Moderato
Allegro con brio
Largo
Allegretto
De la poésie populaire juive (1948)
Chant de la jeune fille (Allegretto)
Festival Poésie en ville
+
–
As the golden autumn sun lights the sky, let us wander through the warp and weft of poetry set to music (much to the chagrin of some poets, as we will see…)

La Plage returns to the Bains des Pâquis as part of the Poésie en ville festival… A journey into the multiple and colorful sounds of the Middle East, from Egypt to Lebanon, through Syria, from the nostalgia of exile to the loss of the loved one.

Ahmed Khorshid, oud
Annalisa Piazza, chant

September 24, 2022 — 11AM
Bains des Pâquis
> more info
22-23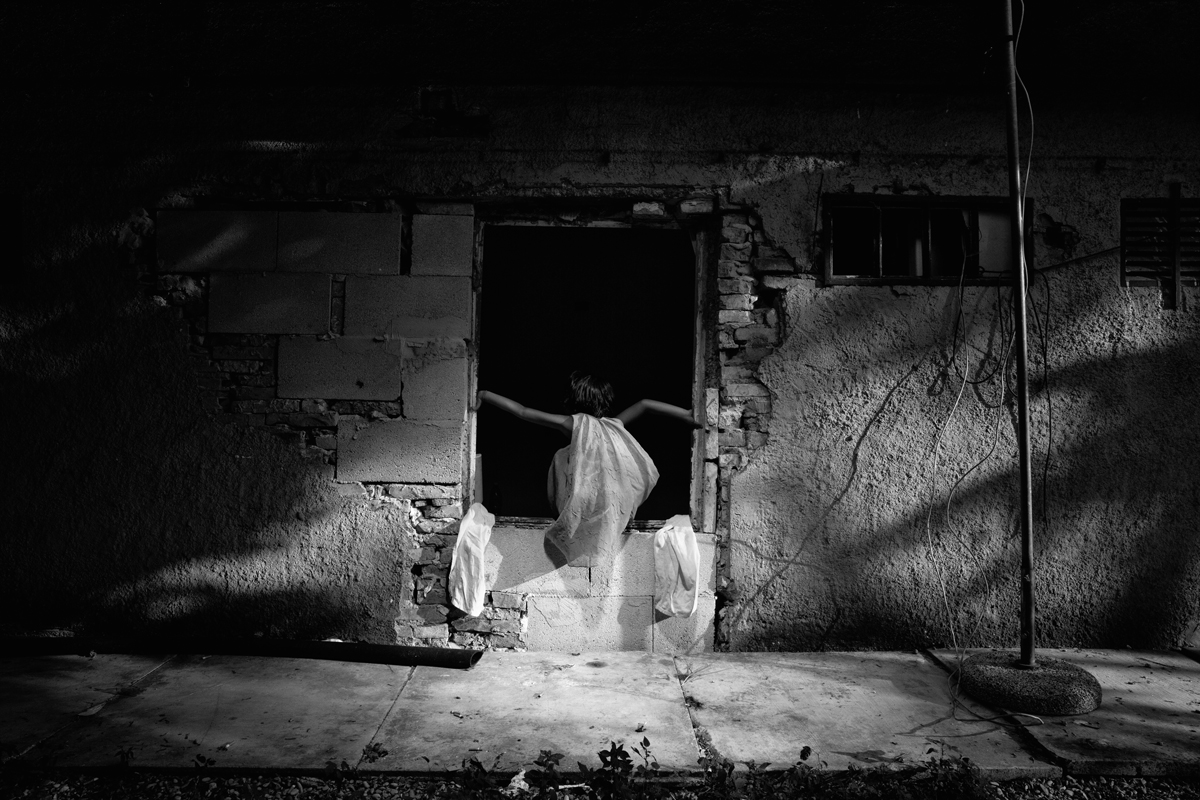 Programme
Opera, ballet, La Plage, … Find the complete programme of the new season.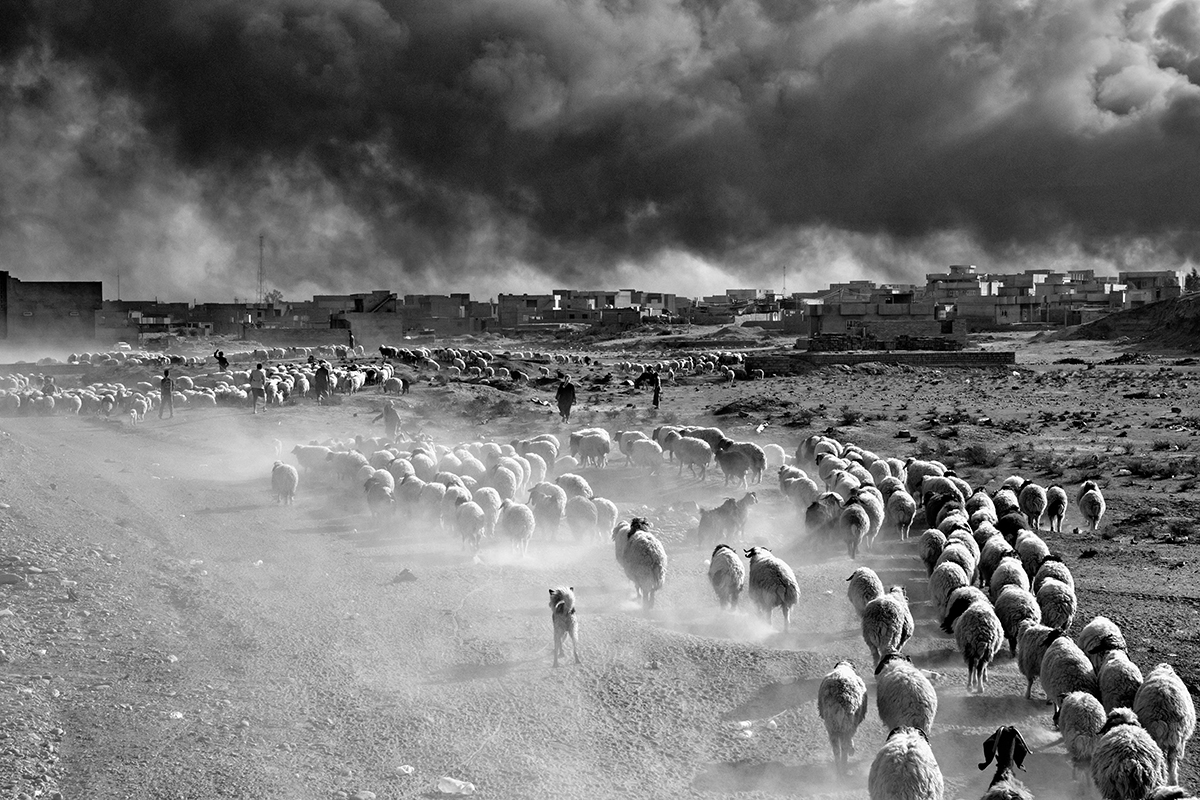 Migrating Worlds
Introduction, artist interviews, explanations… everything you need to know and understand about the new GTG programme.
Stay connected with the La Plage