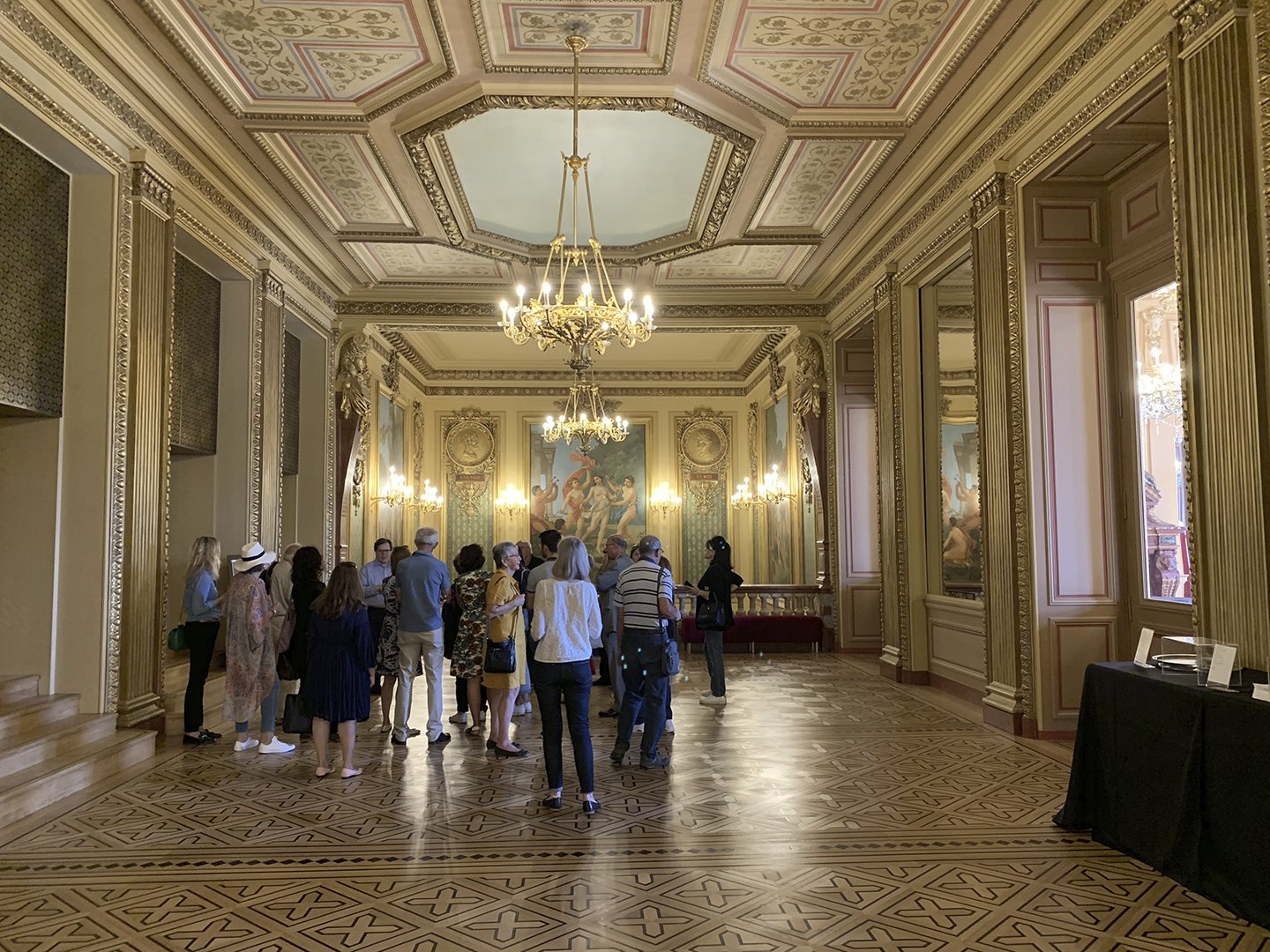 The Guided Tour
A ceiling studded with a thousand stars, Victorian salons restored to their former splendor, Switzerland's biggest stage house, 14 meters drops under your feet, the Grand Théâtre is a world of superlatives that most people don't even imagine exist. But just because they're well-hidden doesn't mean they're a secret. In fact, we even allow people to see all these amazing things, ten times a year!
Visit
Our Guided Tours are open to our patrons and the public and take place under the guidance of some very knowledgeable people who take you deep into the hold of our big ship, show you the beautiful restoration work it recently underwent, take you across the stage, in the wings and regale you with many a story, some as tall as the flyloft! A journey into the secret and slightly offbeat world of Geneva's grand opera house.
20.9.2021
18.10.2021
15.11.2021
13.12.2021
17.1.2022
14.2.2022
14.3.2022
11.4.2022
16.5.2022
13.6.2022
Visits at 12:30pm
Duration: 50 minutes
Entrance CHF 15.­ / CHF 10.­ (until 12 years old)
Meeting point: Entrance hall, Grand Théâtre, place de Neuve 5, 1204 Genève.
Bespoke private tours and workshops
Would you like to discover the Milky Way with your colleagues or have the gilt and chandeliers in the foyer for you and your friends? How about a team-building session like no other or a taste of the world of opera?
On the other side, we have all kinds of private guided tours of the Grand Théâtre and/or its set and costume workshops. Or even made-to-measure artistic workshops facilitated by professional singers.
Contact: [email protected]
Sponsored by:

Stay connected with the GTG