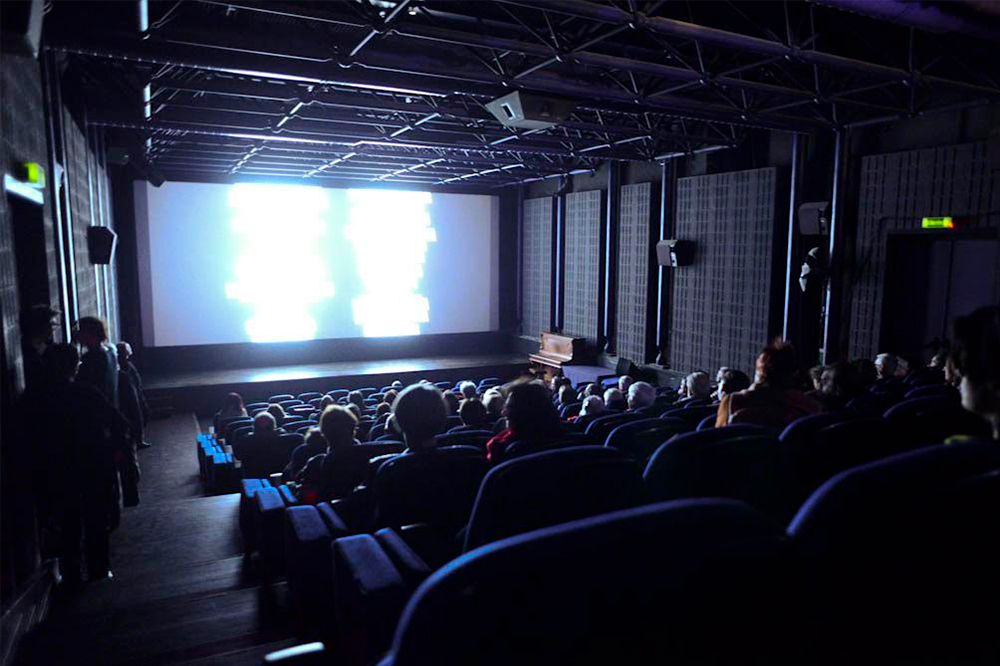 Cinema
The truth is we aren't too fond of seeing opera at the movies. We'd rather have it live on stage in all its vibrating emotional loudness. But at the opera, we do like a good movie. In fact, we're just as keen to watch one as our neighbours at the Cinémas du Grütli, Geneva's art house cinema. So we developed this new format, Cinéopéra, as both a tribute to and a discovery of the silver screen, where four opera and ballet greats who will be on stage with us this season choose their favorite film to view and discuss. Four very different artists, all exceptional, using film to zoom in (or out) on the productions they designed for us, in an amusing play of intertextuality and interrreferentiality. And perhaps one day, it'll be hard to tell whether you're at the opera or at the movies…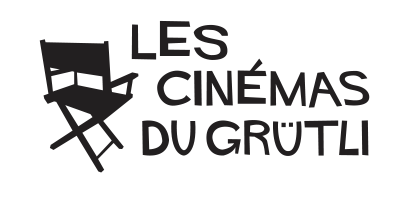 Calixto Bieito
29.8.2021 — 5PM
Come and See (1985)
Elem Klimov, 146 min
The Nutcracker
31.10.2021 — 17h
The Nightmare Before Christmas (1993)
Tim Burton, 76 min
Prune Nourry
20.2.2022 — 17h
Nausicaä of the Valley of the Wind (1984)
Hayao Miyazaki, 117 min
Evelyn Herlitzius
24.4.2022 — 17h
The White Ribbon (2009)
Michael Haneke, 145 min
Come and see (Elem Klimov – Russia – 1985 – 146′)
Presented by Calixto Bieito, stage director of War & Peace
The film's plot focuses on the Nazi German occupation of Belarus, and the events as witnessed by a young Belarusian partisan teenager named Flyora, who—against his mother's wishes—joins the Belarusian resistance movement, and thereafter depicts the Nazi atrocities and human suffering inflicted upon the Eastern European villages' populace. The film mixes hyper-realism with an underlying surrealism, and philosophical existentialism with poetical, psychological, political and apocalyptic themes.
Sunday, 29 August 2021 at 5PM


The Nightmare Before Christmas by Henry Selick (USA – 1993 – 76′)
Jack Skellington, king of the pumpkins and guide of Halloween-ville, is bored: for centuries, he is tired of preparing the same Halloween party that comes back every year, and he dreams of change. That's when he gets the idea to take over the Christmas party…
Sunday, 31st October, 2021 at 5PM
Talk following the screening of the movie


Nausicaä of the Valley of the Wind (Hayao Miyazaki – Japan – 1984 – vost – 116′)
Presented by Prune Nourry, scenographer of Atys
In the future, the Earth has been devastated by war and pollution. Nausicaä, the princess of the valley of the wind, explores the sea of decomposition, a toxic expanse where only insects live. Then, on her glider, she reaches her village. Shortly after, a ship crashes not far from there. Its occupants wish to awaken one of the terrible fire giants that had once destroyed the planet. Nausicaä and her father rebel, but the unfortunate one is killed, and the young girl is imprisoned. Shortly afterwards, taken hostage, she narrowly escapes death during an air attack. Free again, she will try to save her people from slavery…
Sunday, February 20 2022, at 5PM
Talk before the screening of the movie
At the Cinémas du Grütli
> access
LE RUBAN BLANC de Michael Haneke (Allemagne – 2009 – vost – 145′)
Présenté par la soprano Evelyn Herlitzius, interprète d'Evelyn Herlitzius dans Jenůfa
Dimanche 24 avril 2022 à 17h
Aux Cinémas du Grütli
Discussion après le film
À propos
Un village de l'Allemagne du Nord protestante, entre 1913-1914, à la veille de la Première Guerre mondiale. L'histoire des enfants et adolescents d'une chorale dirigée par l'instituteur du village, leurs familles: le baron, le régisseur, le pasteur, le médecin, la sage-femme, les paysans. D'étranges accidents surviennent et prennent peu à peu le caractère d'un rituel punitif. Qui se cache derrière tout cela?
985.
Stay connected with the GTG