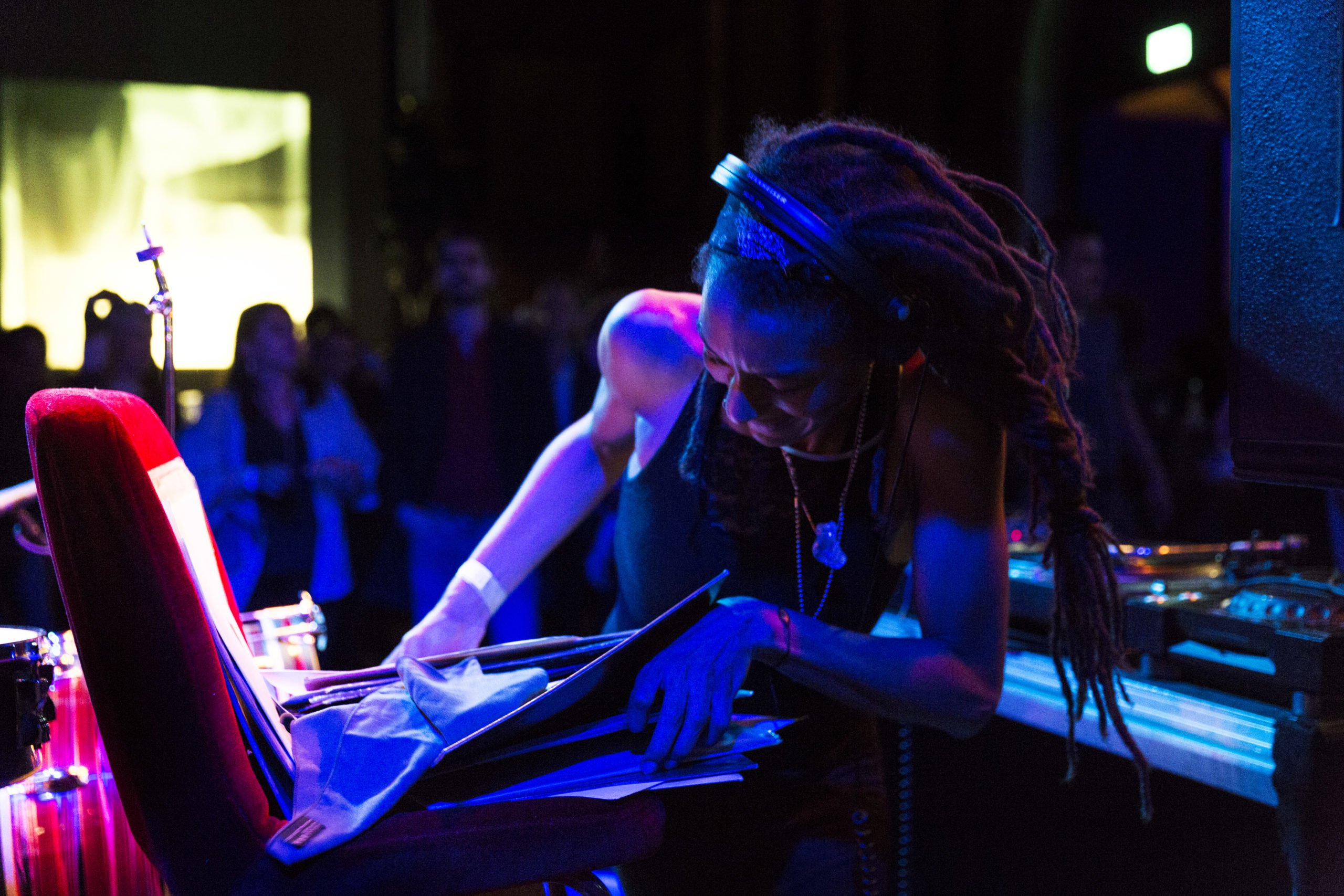 Late Nights
Or when the opera house becomes a performance and you are the performers. As soon as you step inside, you get swept up like a modern-day Cinderella in a swirl of sounds and sights that carry you from one space to the next, from a highball to a cocktail, from midnight to the wee hours, because at the Grand Théâtre, three times per season, at 3 a.m., we turn the coach into a pumpkin and the glass slippers change into sneakers that won't damage the beautiful parquet floors they're dancing on. A far-out party for people with open minds. We know that our reputation as a posh place for stuffy classical music fans precedes us. But for three nights next season, we've curated a few line-ups of badass DJs to come and rip up the house. And some of your prejudices against us, while they're at it.
Three times per season, the Grand Théâtre stays up way past its bedtime. In November, to open the season, in February to drive the winter away and in June, to celebrate summer. It'll also be a good time to invite some of our neighbours and cronies over and open up to other genres.
27.11.2021 Late Night #1
12.2.2022 Late Night #2
25.6.2022 Late Night #3
At the GTG
#1
GTG x Les Créatives
With performances by Maya Rochat, Julie Semoroz, Emma Souharce, Baby Volcano, DESIR et Mara
Saturday, 27 November, 2021
From 10PM to 2AM
#2
EXTRAVAGANZA #2 – ACE GALA BALL
Voguing is in Antigel's DNA. By showcasing it in Geneva, the Festival contributes to writing the history of the exuberant ballroom scene in Switzerland, celebrating its struggles, conquests and admirable innovations.
Saturday, February 12, 2022
From 9PM to 2AM
At the GTG
Sponsored by:

Stay connected with the GTG