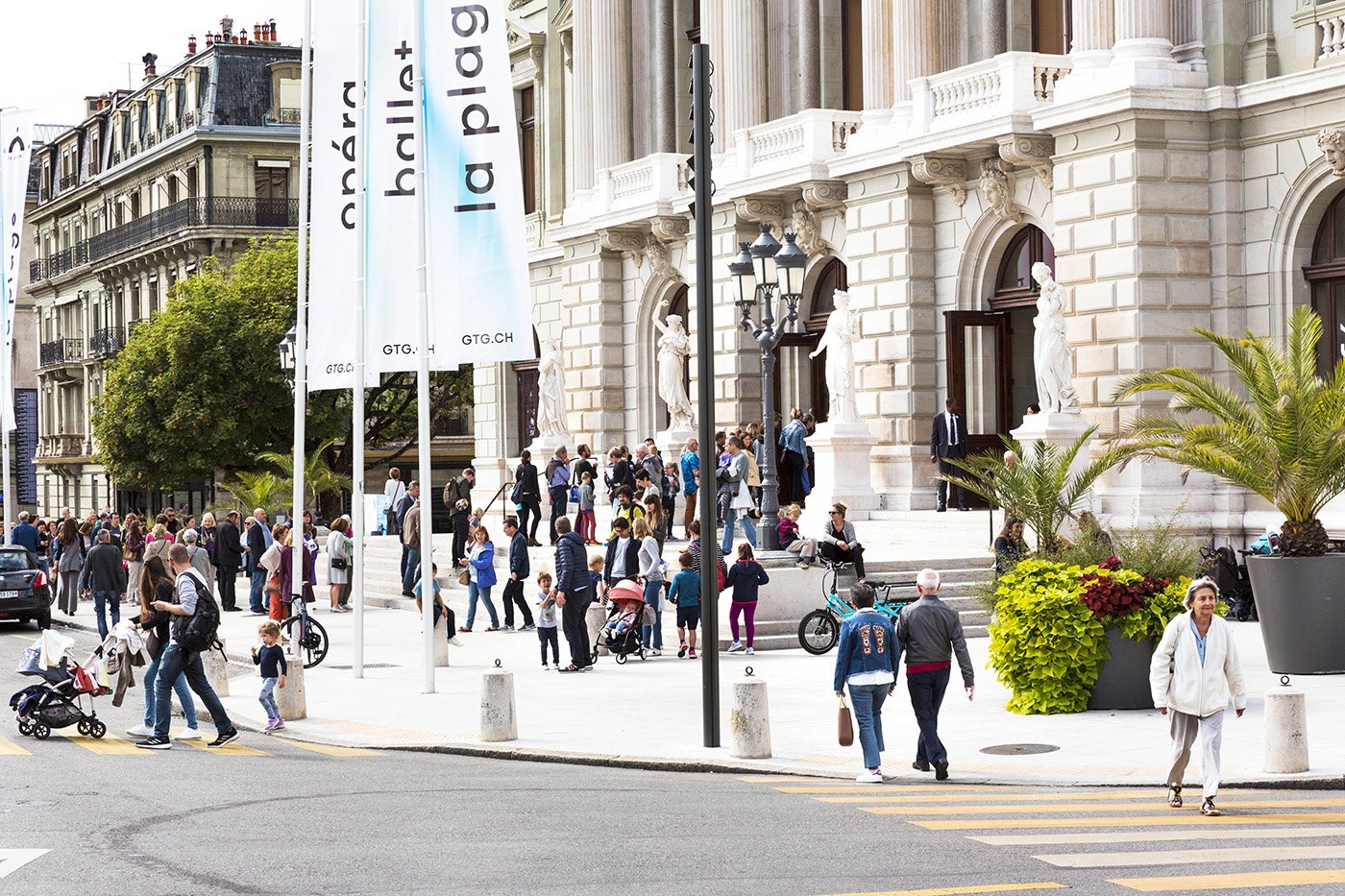 Open house day
With the kids or just wander in, the doors are wide open.
Open Doors
A quick once over with the mop and broom and we throw the windows and doors wide open to let the sounds of our busy Sunday morning out onto the street for all to hear. This is your chance to come in and check us out, we invite you to a sing-along with the GTG choir (Va Pensiero, Toreador or Belle nuit, how about that? Then revisit your classics and warm up your voice!), we multiply workshops for children (Sing with…, Lyric Quiz, treasure hunt), tastings (ice cream "Make love, …" it promises), visits for adults, and meetings with artists, in short, you will not have enough fingers to count all that you have done.
Sunday 12 September 2021
From 11am to 6pm
At the GTG
This year's open doors is divided into two groups, the morning group from 11am to 2:30pm and the afternoon group from 2:30pm to 6pm. The activities are the same in the morning and afternoon. A reservation will be required; available as of September 1st.
The COVID certificate will be required at the entrance of the building and the mask will be mandatory inside the theater.
Rapid testing available at the theater! The GTG is offering a rapid antigen testing tent. These tests are free of charge.
Discover the program of festivities below.
Programme Groupe 1
11h-14h30
+
–
Dès 11h
Visite de la grande salle / Salle
Animation lumière du plafond et de sa voie lactée / Salle
Stand médiation culturelle / Foyers 1er étage
Stand Photo-Selfie et accessoires / Foyers 1er étage
Stand billetterie jeu-concours Cluedo / Foyers 1er étage
Coin films du GTG / Foyers 1er étage
Dégustation et stand de glace "Faites l'amour,…" / Hall
Restauration / Café de La Plage
Accueil, billetterie et info / Billetterie
Visites patrimoniales virtuelles en podcast / Disponible partout
Quiz pour les enfants / Disponible partout
Distribution de goodies (tote bag, …) / Billetterie
11h30
Atelier famille : Chante avec… / Bar Amphithéâtre
12h
Récital des solistes du Jeune ensemble du GTG / Salle
Atelier famille : Chante avec… / Bar Amphithéâtre
12h30
Rencontres avec les solistes du Jeune ensemble / Foyers 1er étage
13h
Atelier famille : Quiz lyrique / Bar Amphithéâtre
13h30
Atelier famille : Chante avec… / Bar Amphithéâtre
14h
Concert du chœur du GTG / Salle

programme sous réserve de modification
Programme Groupe 2
14h30-18h
+
–
Dès 14h30
Visite de la grande salle / Salle
Animation lumière du plafond et de sa voie lactée / Salle
Stand médiation culturelle / Foyers 1er étage
Stand Photo-Selfie et accessoires / Foyers 1er étage
Stand billetterie jeu-concours Cluedo / Foyers 1er étage
Coin films du GTG / Foyers 1er étage
Dégustation et stand de glace "Faites l'amour, …" / Hall
Restauration / Café de La Plage
Accueil, billetterie et info / Billetterie
Visites patrimoniales virtuelles en podcast / Disponible partout
Quiz pour les enfants / Disponible partout
Distribution de goodies (tote bag, …) / Billetterie
15h
Atelier famille : Chante avec… / Bar Amphithéâtre
15h30
Concert du chœur du GTG / Salle
Atelier famille : Chante avec… / Bar Amphithéâtre
16h30
Récital des solistes du Jeune ensemble du GTG / Salle
Atelier famille : Chante avec… / Bar Amphithéâtre
17h
Rencontres avec les solistes du Jeune ensemble / Foyers 1er étage
Atelier famille : Quiz lyrique / Bar Amphithéâtre

programme sous réserve de modification
Stay connected with the GTG