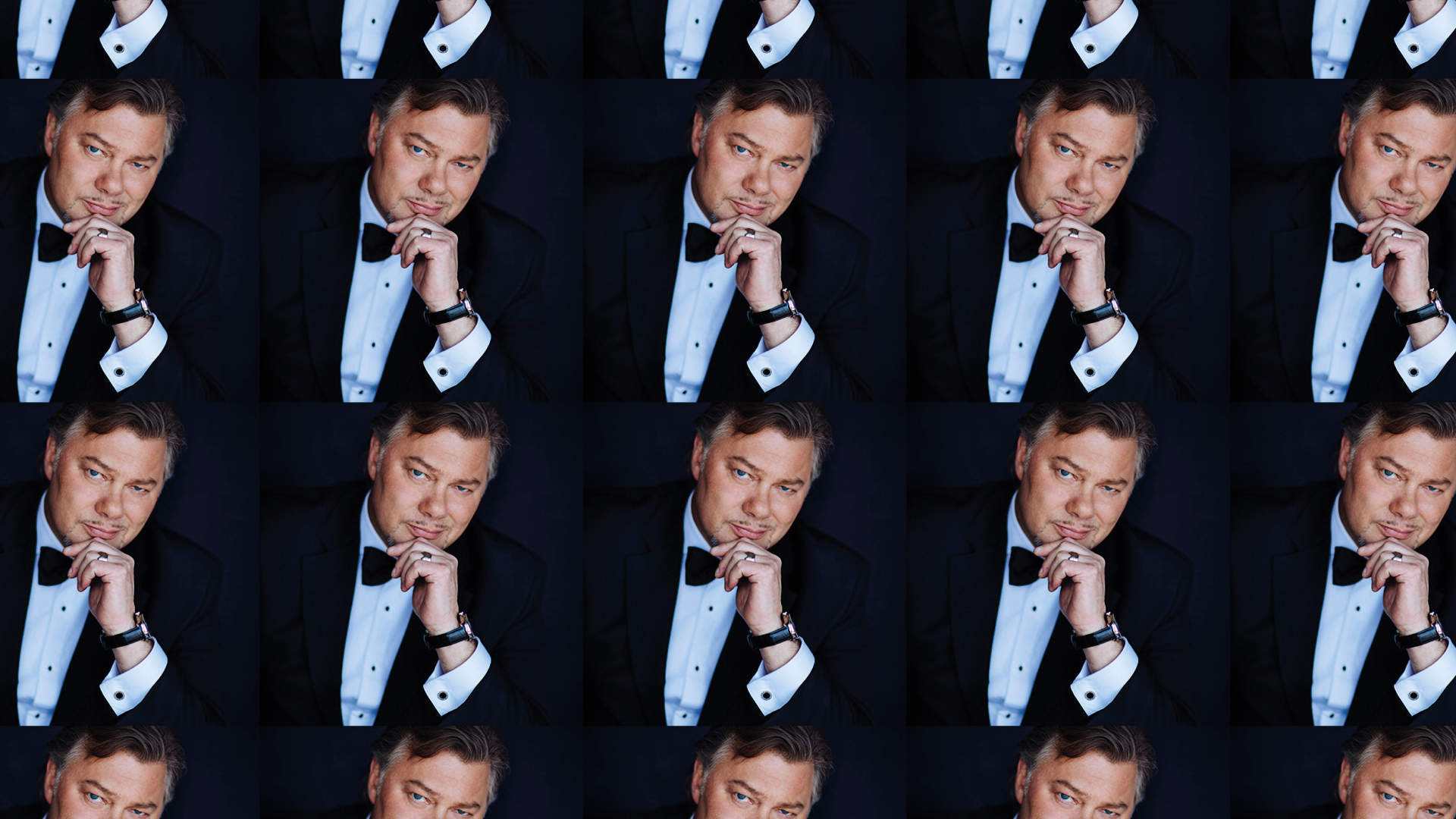 Un enfant gémit. Une bougie Scintille faiblement autour. Toute la nuit, berçant le berceau, Une mère n'a pas trouvé le sommeil.
---
René Pape, bass
Camillo Radicke, piano
October 7, 2020 – 8 pm
PROGRAMME
Wolfgang Amadeus Mozart (1756-1791)
Kantate KV 619
Antonín Dvořák (1841-1904)
Biblical Songs
Roger Quilter (1877-1953)
Three Shakespeare Songs, Op. 6
Modest Mussorgsky (1839-1881)
Songs and Dances of Death
Sponsored by:
FONDATION VRM
The majesty of René Pape's singing is guaranteed to give goosebumps to the stoniest and most cynical hearts. Opera's reigning basso deserves all the accolades he has been receiving since his débuts at Berlin's Unter den Linden State Opera House in 1988. The former Dresdner Kreuzchor choirboy has become a living national treasure for post-1989 Germany. Born, raised and trained in the former German Democratic Republic and now an international opera superstar who considers the Met his home away from home, René Pape embodies the greatness of what a united Germany gives to the world. With his towering physique and unforced charisma, René Pape makes music matter. The programme he will bring to Geneva will feature one of the masterpieces of the Russian artsong, Modest Moussorgsky's song cycle Songs and Dances of Death written in the mid-1870s, a meditation on mortality set to poems by Arseny Golenischev-Kutuzov, a relative of the composer. Each song deals with death in a different mode, sometimes heartbreaking and seductive, sometimes derisive and nihilistic, but always chillingly poetic. The experiences they describe were all common in 19th century Russia: death in infancy, death in youth, drunken misadventure and war. It will be a rare privilege to hear them sung by an artist who is one of the leading Boris Godunovs of our time.
Stay connected with the GTG