Fri 27 Oct – 20:00
Sun 29 Oct – 18:00
Tue 31 Oct – 19:00
Wed 1 Nov – 19:00
Fri 3 Nov – 20:00
Sat 4 Nov – 20:00
Sun 5 Nov – 15:00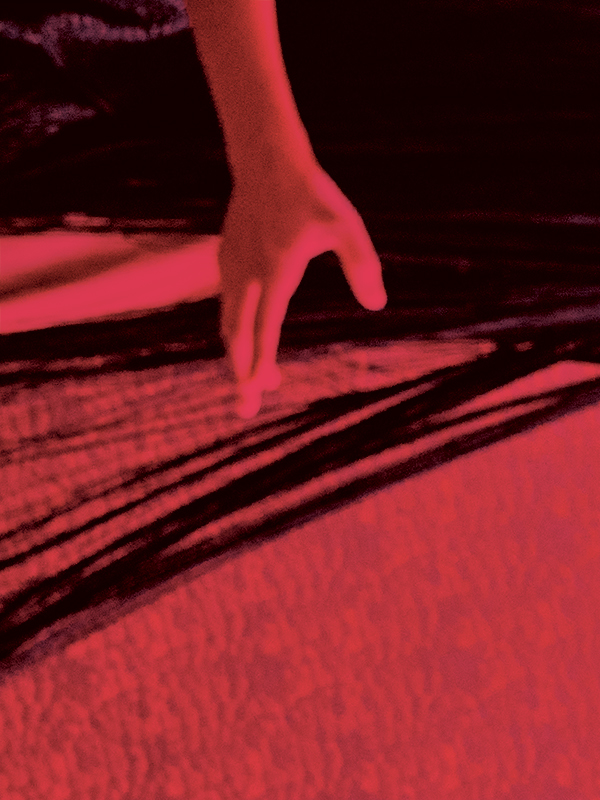 The girl had another girl
Who is her and yet not so.
They want, finally and initially,
To be tears of the same sob.
---
Tango opera by Ástor Piazzolla
Libretto by Horacio Ferrer
First performed on 8 May 1968 in Buenos Aires
First time at the Grand Théâtre de Genève
New production
27 October & 3, 4 November 2023 — 8PM
29 October 2023 — 6PM
31 October* & 1st November 2023 — 7PM
5 November 2023 — 3PM
*«Glam Night»
Family friendly
CAST
Musical Director Facundo Agudin
Stage Director Daniele Finzi Pasca
Set Designer Hugo Gargiulo
Set design collaborator Matteo Verlicchi
Costumes Designer Giovanna Buzzi
Lighting Designer Daniele Finzi Pasca
Choreographer María Bonzanigo
Choir Director of the Cercle Bach Natacha Casagrande
María Raquel Camarinha
La voz de un payador Inés Cuello
El Duende Melissa Vettore & Beatrix Sayard
Acrobats and actors of the Compagnia Finzi Pasca
Cercle Bach de Genève and Chœur de la Haute école de musique de Genève
Orchestre de la Haute école de musique de Genève accompanied by tango soloists
Sponsored by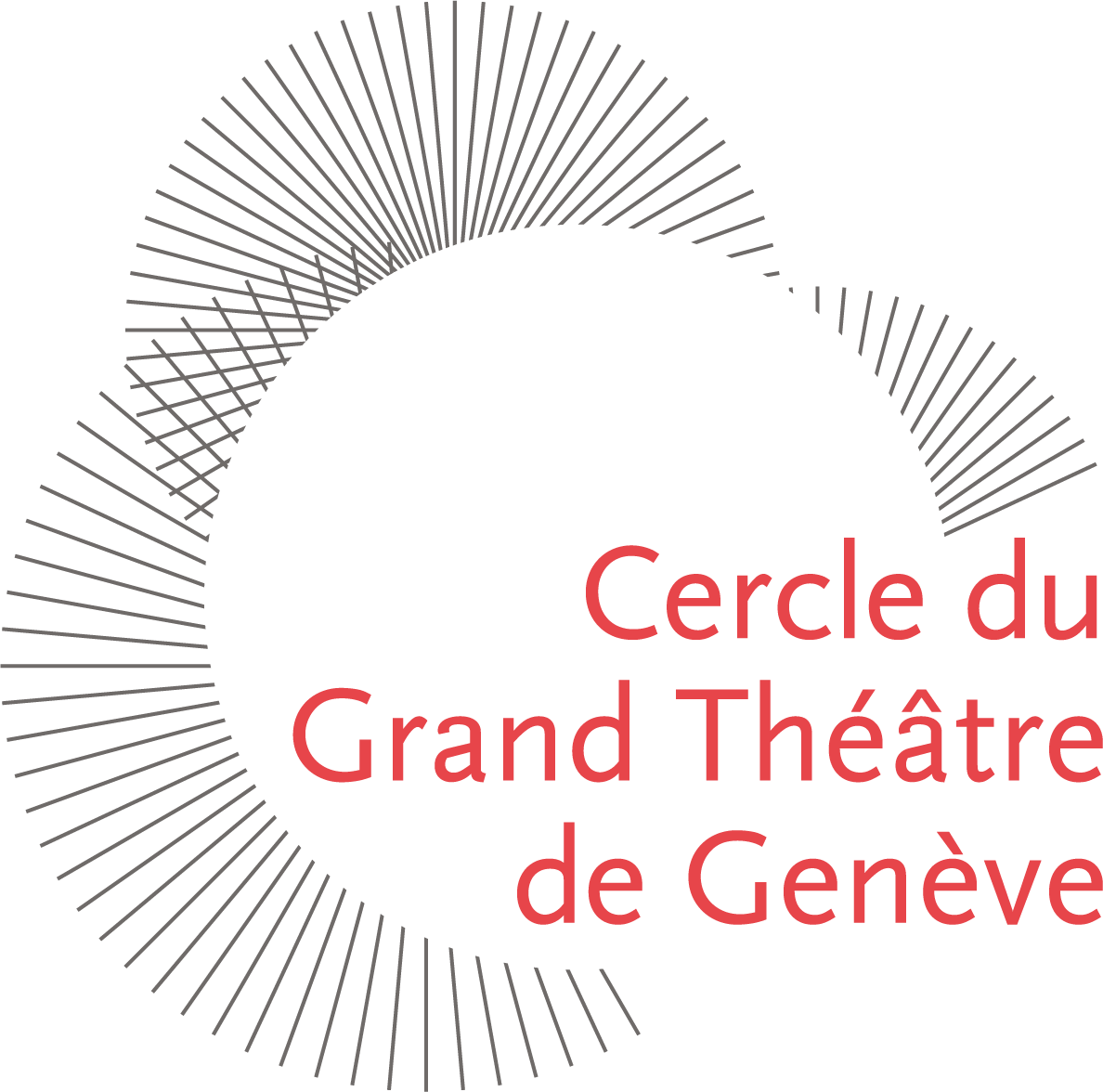 ALINE FORIEL-DESTEZET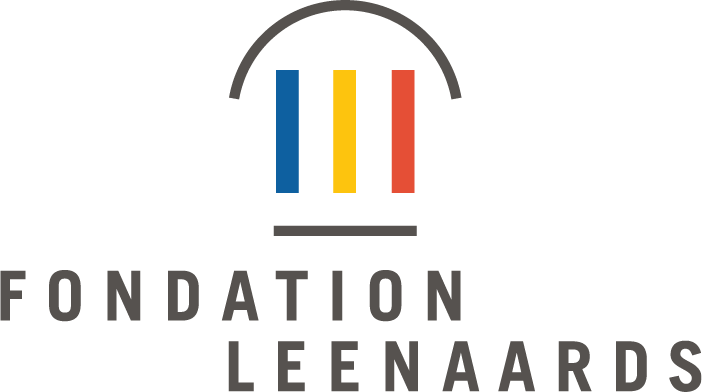 Born "on a day when God was drunk" in a shantytown on the outskirts of Buenos Aires, María heads for the heart of Argentina's metropolis, where she is entranced by the music of the tango and becomes a sex worker. Thieves and brothel owners, gathered at a black mass, resolve to kill her. After her death, she is condemned to Hell, which is the city itself; her Shadow now haunts the city. Once again a virgin, she is impregnated by the word of the duende and, under the eyes of the Three Wise Men who work in the building industry and the women who knead pasta, she gives birth to a child, María, who may be herself. No, this is not a short story by Victoria Ocampo or even a poem by Jorge Luis Borges, this is the tango-opera María de Buenos Aires. After Einstein on the Beach in 2019, the Swiss-Italian and international duendes of Daniele Finzi Pasca's Compania, creators of the last edition of the spectacular Fête des Vignerons, have come back to tell us this surreal South American story
María de Buenos Aires is a tango operetta with a score by Ástor Piazzolla. The music is based on the nuevo tango idiom for which Piazzolla is famous. The folk singer Amelita Baltar, a nightclub star frequented by Piazzolla, with her captivating beauty and stage presence, crête the role. This operita in two parts of eight songs each was composed by the composer for his quintet of the time consisting of himself on bandoneon, violin, guitar, piano and double bass. Piazzolla added another guitar, viola, cello, flute and percussion to the orchestration.
With Uruguay native Hugo Gargiulo as stage designer, the Compania Finzi Pasca moves into the fabulously Belle Époque architecture of the River Plate megalopolis. The set will be a more than authentic vision of Buenos Aires, since it has been lived, dreamed, extrañada* and above all put into motion and – spoiler alert! – on ice, by the acrobats, dancers, tightrope walkers and storytellers who amazed you with their retelling of Einstein on the Beach. All the solo roles will be played by women, an inverted homage to the tradition that tango was originally danced between men. Our María is a cross-dressing tango or simply a queer tango that seeks to free itself from imposed gender codes. Portuguese soprano Raquel Camarinha, whose vocal purity pierces and moves the heart, will take on the title role, Inés Cuello, star of the tango scene in Argentina, and the Orchestre de la Haute école de musique de Genève, along with a few guest stars such as the bandoneon player Marcelo Nisinman, will perform María's mystical and mysterious milonga of under the direction of the porteño conductor Facundo Agudín.
*Missed, litterally "estranged"
Plage
María at La Plage
Check out all the various events connected with the production.
Éclairage
Tuesday, October 17 at 6:30PM
+
–
María de Buenos Aires : Légende d'une ville promise
Une conférence menée par Oriane Joubert au micro et au piano, Narciso Saul à la guitare et au chant, Gaëlle Poirier au bandonéon, Tomas Hernandez-Bages au violon et Mario Castañeda-Nader au violoncelle.
En collaboration avec l'Association genevoise des amis de l'opéra et du ballet. Une mise en bouche qui vous révélera tous les secrets de l'œuvre.

Tuesday, October 17, 2023
At 6:30PM
At the Théâtre de l'Espérance
> access

more infos

Apéropéra
Thursday, October 19 at 6:30PM
+
–
About María de Buenos Aires

Have a spritz or a vermouth while we supply the entertaining company.
Apéropéra is a relaxed, fresh and unstuffy way to (re)discover a composer, a work, a topic, miles away from the usual lectures you get before the performance. Get ready for some good stories, from the past and especially the present. And in between, there'll be live music from the show (or in the same vein) performed by artists on the production!

Thursday, October 19 at 6:30PM 18h30
Entrance fee CHF 25.-
First drink included (except cocktails and champagne)
At the Grand Théâtre de Genève

> Book
Cinéopéra
Saturday, October 21 at 6PM
+
–
Cinéopéra, as both a tribute to and a discovery of the silver screen, where four opera and ballet greats who will be on stage with us this season choose their favorite film to view and discuss.

For the first event of the season, Cinémas du Grütli welcome Daniele Finzi Pasca, Stage director of María de Buenos Aires, to present Lost in La Mancha (2002) by Keith Fulton and Louis Pepe.

Saturday, October 21 at 6PM
At the Cinémas du Grütli

> More infos
En coulisse
Friday, November 3
+
–
Haven't you ever wondered what it's like on the other side, when the curtain falls on a performance? How does all the technical machinery work? What do the stagehands have to do to get things back into working order? Or maybe just bump into one of the stars of the show?

So let us raise the curtain on all this for you. With every production, we give our patrons an opportunity to come backstage with us, raise their eyes to the flies and take a good look at what's behind the sets. It may be dark in the wings but there's a whole lot going on there! And because it's a really busy place, we can't really do this more than once per performance run. You will need to book your visit beforehand, so don't delay!

A member of the theatre staff who can answer all your questions and show you some of the very impressive features of our opera house takes you backstage for free.

After the November 3rd performance, a member of the theatre staff who can answer all your questions and show you some of the very impressive features of our opera house takes you backstage for free.

The "En coulisse" tour lasts about 20 minutes, starts 15 minutes after the performance, is free of charge on prior reservation with our box office service by email [email protected].
Intropéra
45 minutes before the performance
+
–
45 minutes before the bells call you into the house, it's time to refresh your memory and go back to the beginnings of the opera: we offer a brief introduction to remind you what the work is all about and what kind of magical, apocalyptic, critical or hyper-realistic worlds the people behind the production have in store for you. Lickety-split, there's just enough time to grab some bubbly before you take your seats under the star-studded ceiling of a thousand and one operas!

45 minutes before each performance
Free admittance with performance tickets
Foyer of the GTG
María de Buenos Aires under the stars
Friday, June 21, 2024
+
–
To celebrate the Fête de la Musique together, the Grand Théâtre invites you under the stars, as soon as the night begins to fall, in the Parc des Eaux-Vives.
With free admission, come and experience Ástor Piazzolla's María de Buenos Aires, on a big screen, on Friday June 21, 2024 at 9PM.
An evening under the stars, with your feet in the grass and Piazzolla's music in your ears.
Kick off your shoes and spend an evening in the park, with your toes in the grass and music in your ears. Lake Geneva and the evening sky are in the background and on screen, a film version of Daniele Finzi Pasca's staging.

Practical information
María de Buenos Aires
Tango opera by Ástor Piazzolla
Open air projection on a giant screen

Friday, June 21, 2024 at 9PM
Free entrance
Parc des Eaux-Vives

How to get there ?
TPG: bus 2, 6, NS – stop Parc et plage des Eaux-Vives
Seagulls: Genève-Eaux-Vives (lake) or Genève-Plage SMGN
Car: Parking P+R Genève plage
2023-2024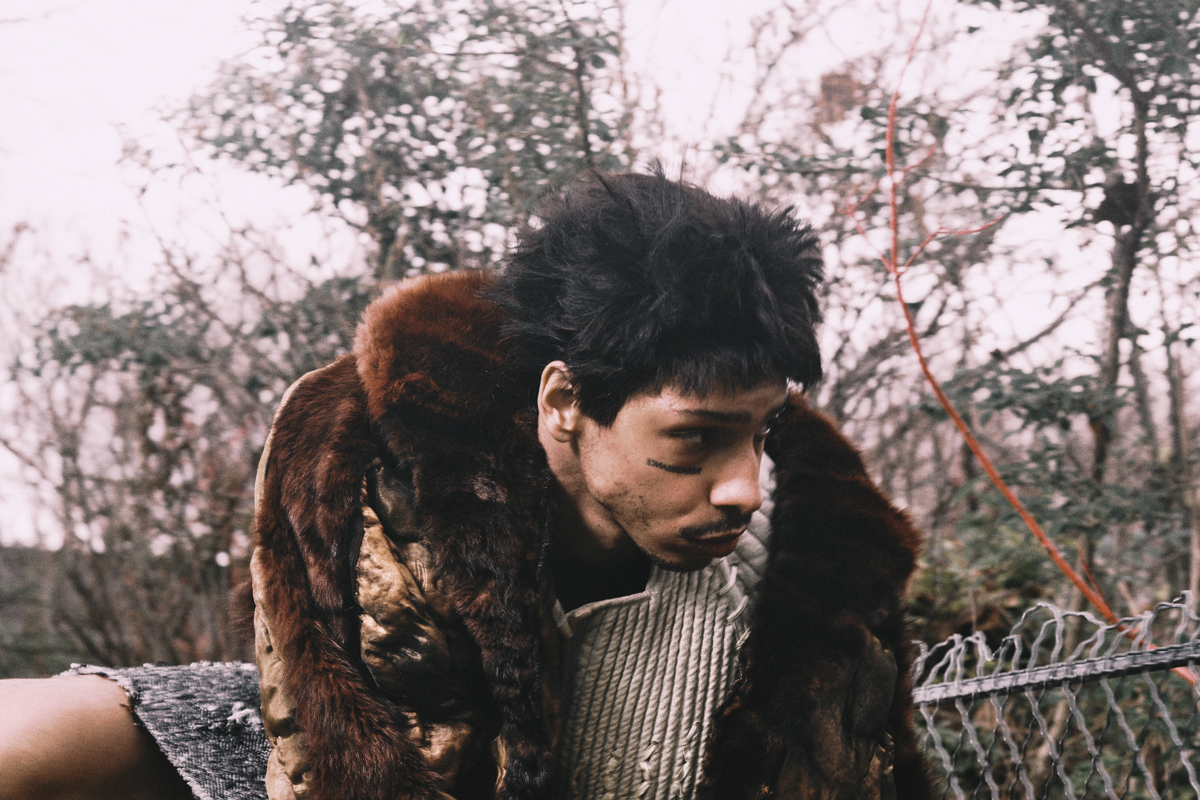 Programme
Opera, ballet, La Plage, … Find the complete programme of the new season.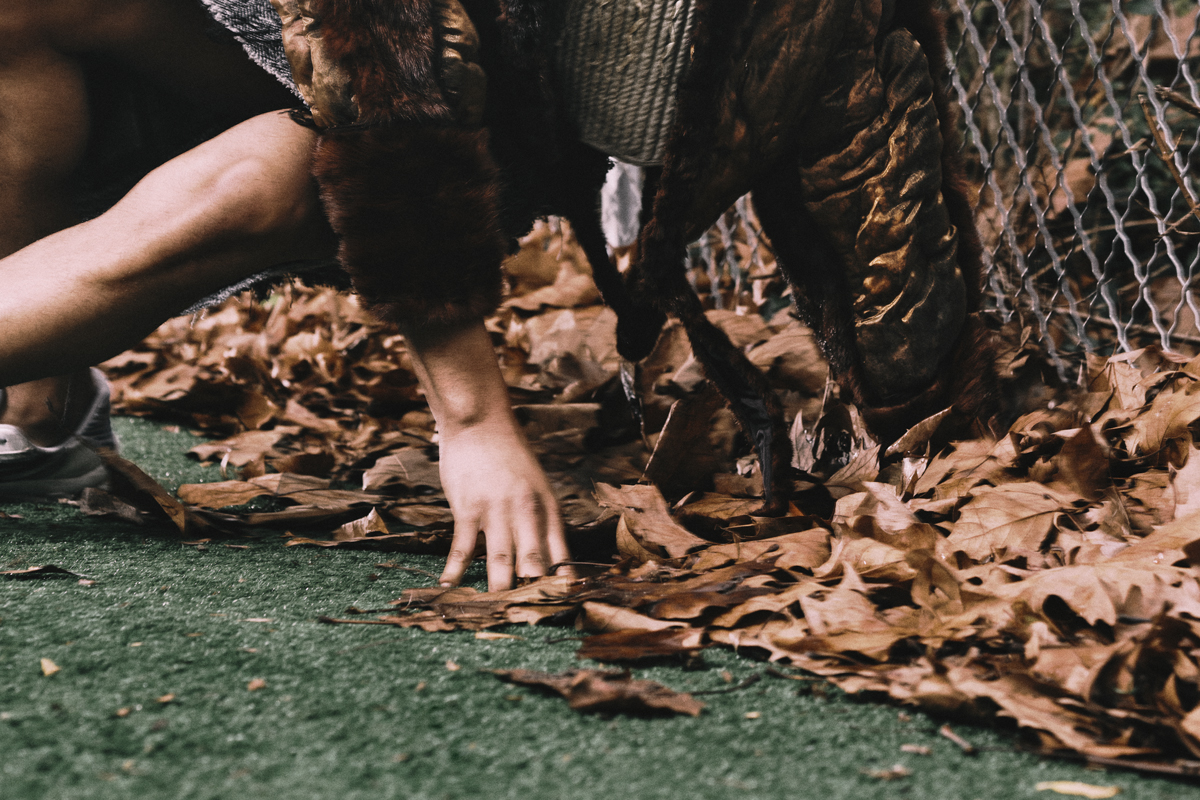 Power Games
Introduction, artist interviews, explanations… everything you need to know and understand about the new GTG programme.
Abo
Treat yourself to the emotion of a season and get guaranteed the best seats, at the best price, in all categories!
Find out about our 2023-2024 season tickets offers.
Stay connected with the GTG
Photo Credit
© GTG / Marc Asekhame