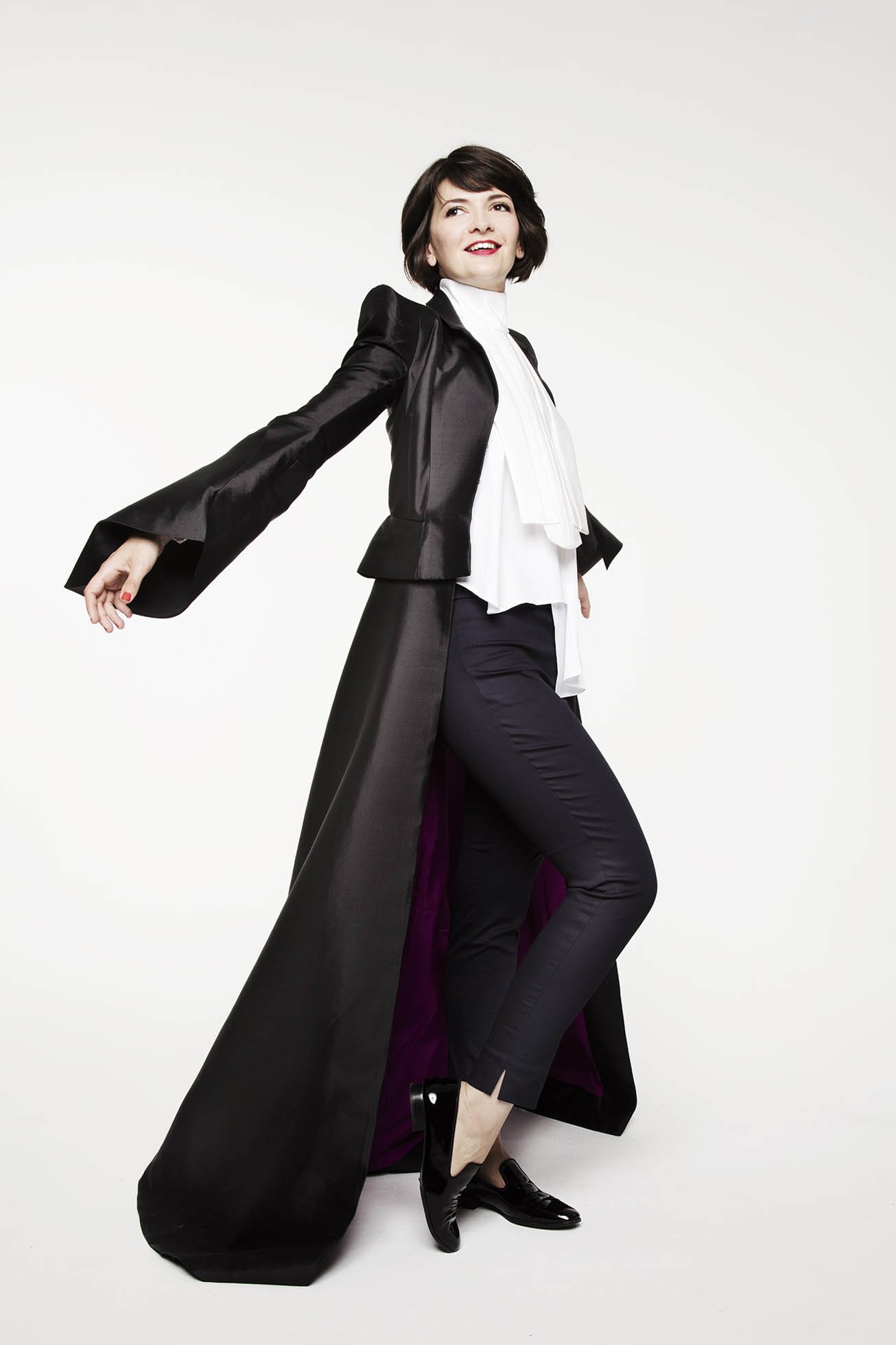 «Une voix rare, merveilleusement projetée, au timbre profond, émouvant, sensuel, le double mystère d'un don et d'un talent rares.»
---
Marianne Crebassa, mezzo-soprano
Fazil Say, pianist
Maurice Ravel, Claude Debussy, Henri Duparc, Gabriel Fauré, Fazil Say
Piano pieces by Claude Debussy, Erik Satie, Fazil Say
Sunday 19 January 2020 8PM
Sponsored by
FONDATION VRM
Claude Debussy (1884-1916)
Trois Mélodies de Verlaine
Erik Satie (1887-1923)
Trois Gnossiennes
Claude Debussy (1884-1916)
La cathédrale engloutie : Profondément calme
(Dans une brume doucement sonore) de Préludes, Livre 1
Claude Debussy (1884-1916)
Minstrels : Modéré (Nerveux et avec humour) de Préludes, Livre 1
Maurice Ravel (1892-1932)
Shéhérazade
Maurice Ravel (1892-1932)
Vocalise-étude (En forme de habanera)
– Entracte –
Gabriel Fauré (1883-1924)
Cygne sur l'eau de Mirages, op. 113, no. 1
Henri Duparc (1848-1933)
Chanson triste
Henri Duparc (1848-1933)
Au pays où se fait la guerre
Fazıl Say
Gezi Park 2
Sonate pour piano, op. 52
Fazıl Say
Gezi Park 3
Ballade pour mezzo-soprano, piano et ensemble de cordes (arrangement pour mezzo-soprano et piano du compositeur)
Marianne Crebassa is more than a breeches-role star mezzo: the French singer loves a musical adventure that takes her off the beaten track. Such as the title role of Marc-André Dalbavie's Charlotte Salomon at the 2014 Salzburg Festival. Or another title role, in the Opéra Comique's reconstruction of Offenbach's Fantasio, reprised in Geneva with a different cast. Now 33 years old, Marianne Crebassa can be proud of how far she has come since 2008 and her opera début in Montpellier, singing the role of Isabella Linton in Bernard Herrmann's Wuthering Heights. Her first solo album, Oh Boy!, came out in 2017, a homage to the Hosenrolle, opera's eternal rebellious young gentlemen, of which she is assuredly an expert performer.
Fazil Say is more than a virtuoso pianist and a gifted composer: in his native Turkey, he is an icon of civil courage and freedom of conscience in the face of growing, state-sponsored religious intolerance. His brilliant achievements as a performer, of which one of the many highlights was undoubtedly his Naïve recordings of the Haydn, Beethoven and Mozart piano sonatas between 2004 and 2006, are rivalled only by his extensive activity as a composer inspired by the musical traditions of his people, in the spirit of Bartok, Enescu and Ligeti. But Fazil Say's notoriety is also unfortunately due to the hateful indictment for "publicly insulting religious values" (i.e. declaring his atheism) that took him to court in 2012 in Istanbul. The artist was sentenced to 10 months in jail, a sentence fortunately reversed in 2015 by Turkey's Supreme Court of Appeals, ruling that Say's statement fell within the bounds of freedom of thought and expression.
When two exceptional talents like these come togeth- er, the piano and the voice naturally give each other space. The evening promises both the pleasure of French art song from the Belle Époque, performed by Marianne Crebassa, and piano solos by Debussy and Satie, played by Fazil Say along with some of his own pieces. The programme takes us from the melancholy of pre-WWI Europe to the heartbreak of Istanbul in 2013, with the brutal repression of the Taksim Square and Gezi Park demonstrations giving their name to a series of commemorative compositions by Fazil Say, including Gezi Park 3, where both artists come together in a romance without words, a pure, exquisite and heart-wrenching vocalise for voice and piano.
Stay connected with the GTG