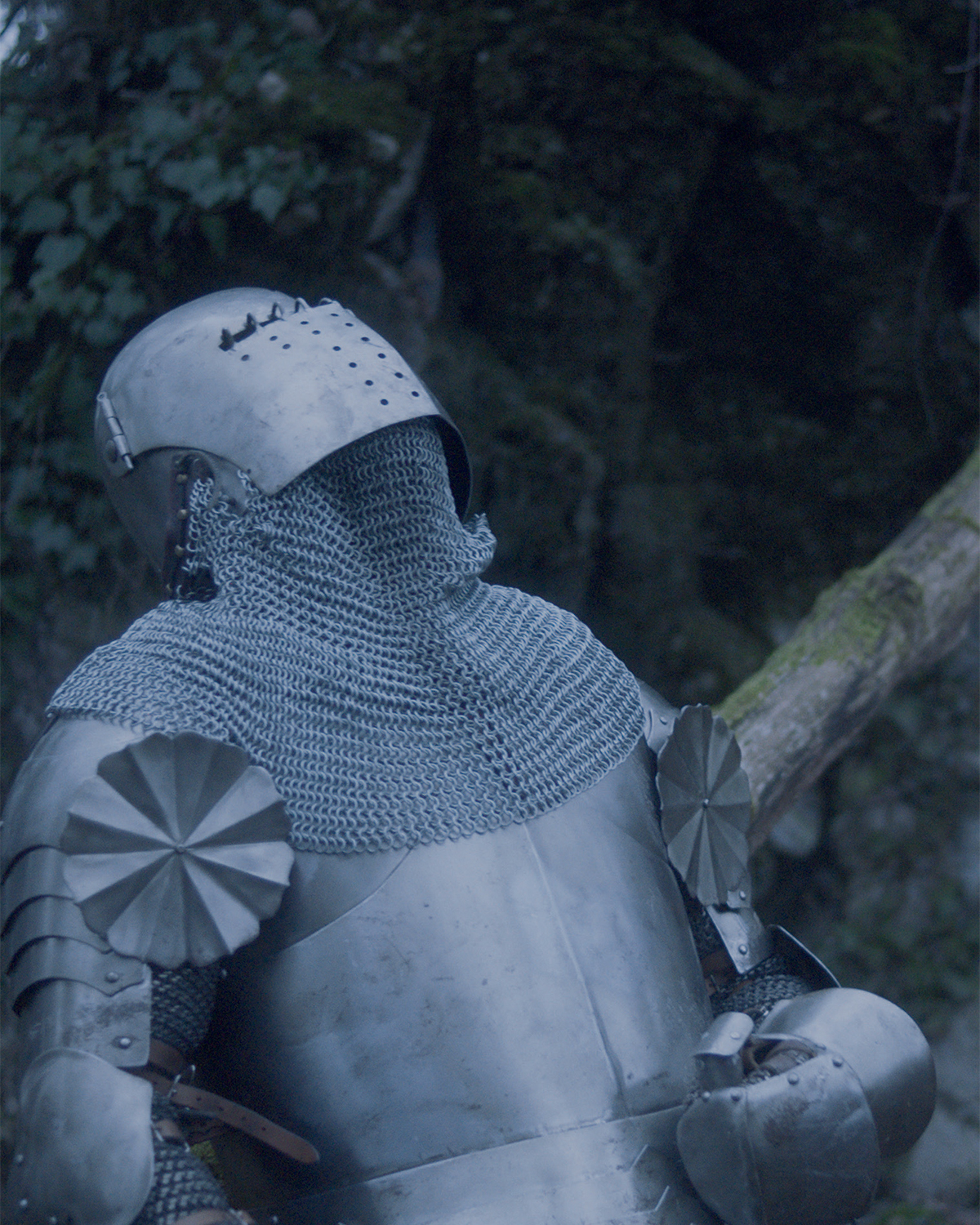 Titanic
A film by Pauline Julier. The Geneva-based video artist guides the 21-22 season of the GTG.
Titanic
Topic of the 21-22 season of the GTG "Make love,…".
In order to support this concept, the Geneva institution invited the talented video artist Pauline Julier to create a short film around the topic "Make love,…" and to inspire the visuals of the season. She proposes a carnal, dreamlike, enigmatic, sensual and tactile universe, with a lost knight with a haggard look who crosses paths with a couple of august lovers who meet a violinist swallowed in humus. After months of social distance, of barrier gestures, of work at a distance and of representations by interposed screens, the universe of the artist answers a desire of proximity and warmth.

Un film de Pauline Julier et Nicolas Chapoulier

Une co-production
Les Films du Chalet & Le Grand Théâtre de Genève

Avec
Le couple Raymond et Gilberte Dumuid
Le violoniste François James
Le patineur David Gouveia
Doublure chevalier Nicolas Chapoulier

Direction de production Elodie Bieri
Image Joakim Chardonnens
Lumière Antoine Buisson
Son Xavier Lavorel
Décors Michel Guibentif
Montage Pauline Julier & Nicolas Chapoulier

Assistant éclairagiste Serge Alerini
Assistant déco David Châtel
Assistante déco Juliette Gauthiez
Habilleuse Julie Chenevard
Chauffeur Mihaï Cotarlici
Photographe plateau Magali Dougados
Administration Nathalie Wenger

Matériel régie Marc Burger
Location Caméra et lumière Visuals
Catering La Ferme de l'Amarante
Studio montage et étalonnage Les Films du Chalet

Coordinateurs Grand Théâtre de Genève
Logistique Thomas Clément
Costumes Armindo Faustino-Portas
Communication Clara Pons et Tania Rutigliani

Remerciements
Famille Dupont à Reignier-Esery
Yves Gariglio, Lionel Jordan et Charlot Frily
François Charbonnaz
Adrien Giovannelli
Silviane Maulini
Les Trois Points de Suspension
Clément Postec

Avec le soutien de la commune d'Anniviers
Pauline Julier est artiste et réalisatrice. Elle explore les liens que l'homme crée avec son environnement à travers des histoires, des rituels, des connaissances et des images. Ses films et installations sont composés d'éléments d'origines diverses (documentaire, théorique, fictionnel) pour restituer la complexité de notre rapport au monde. Ses installations et films ont été projetés dans des centres d'art contemporain, des institutions et des festivals du monde entier, notamment au Centre Pompidou (Paris), au Loop (Barcelone), à Visions du Réel (Nyon), au Tokyo Wonder Site (Tokyo), au Musée d'art moderne de Tanzanie, au Geneva Art Center, au Palazzo Grassi (Venise), à New York, Madrid, Berlin, Zagreb, à la Cinémathèque de Toronto et au Pera Museum d'Istanbul. Elle a reçu le Prix fédéral d'art en 2010 et a présenté une exposition personnelle au Centre Culturel Suisse à Paris (CCS) en 2017. Elle revient d'une résidence d'un an à Rome à l'Istituto Svizzero et son film « Naturales Historiae » vient d'être diffusé en ligne sur Vdrome.org. Son prochain long-métrage « Way Beyond », sélectionné en compétition à Visions du Réel cet année, sera dans les salles à l'hiver 2021.
Stay connected with the GTG