On stage preview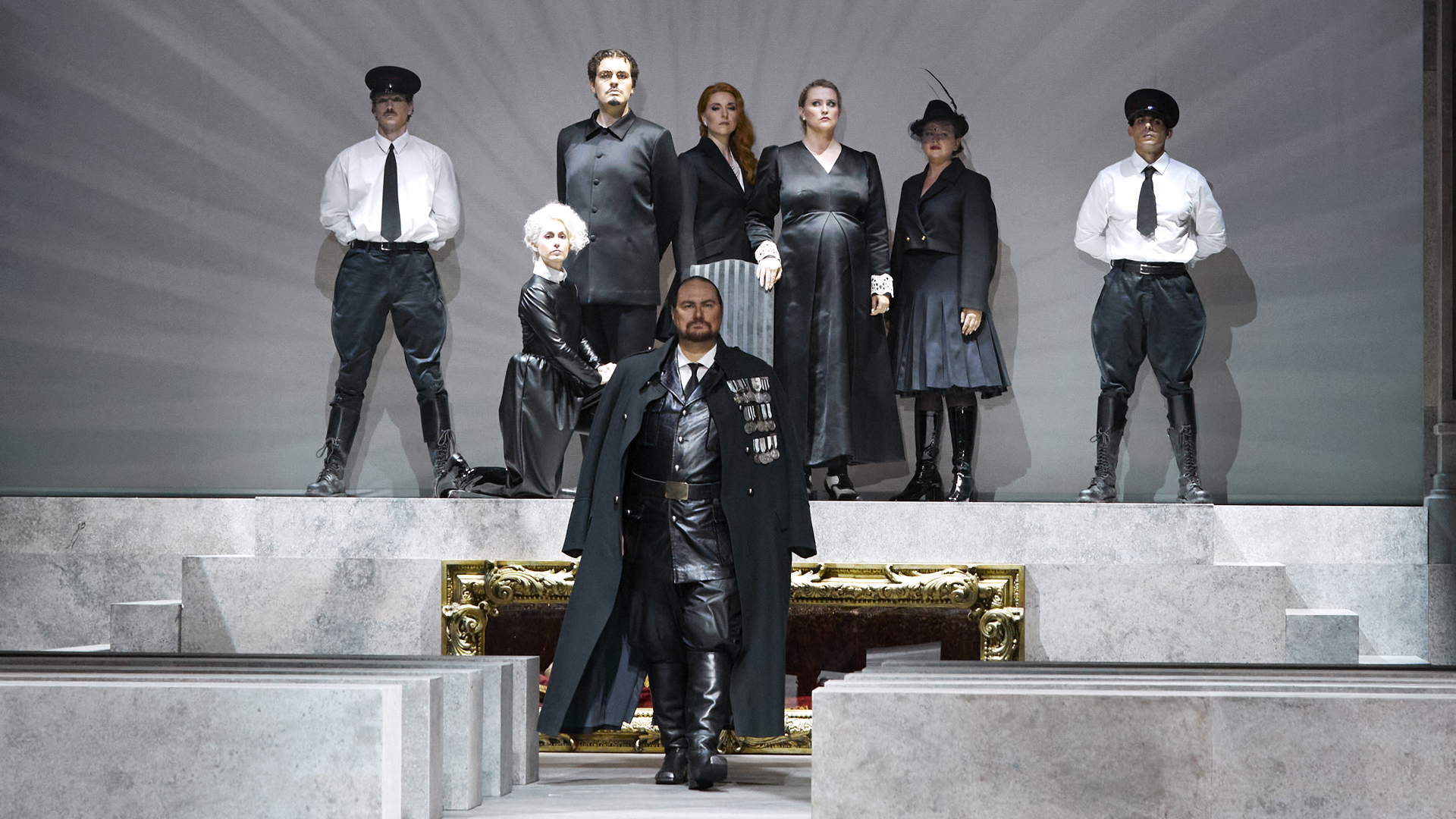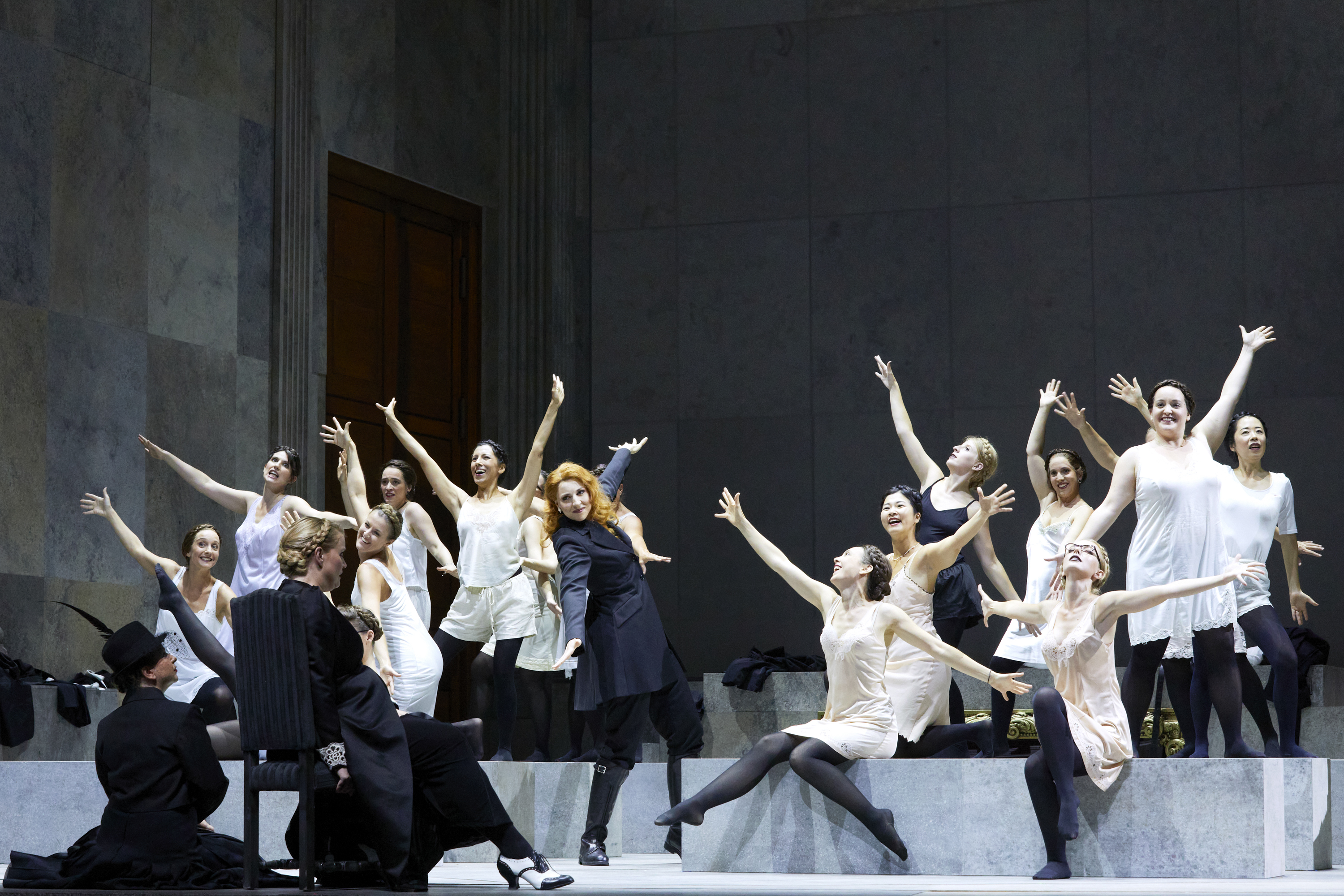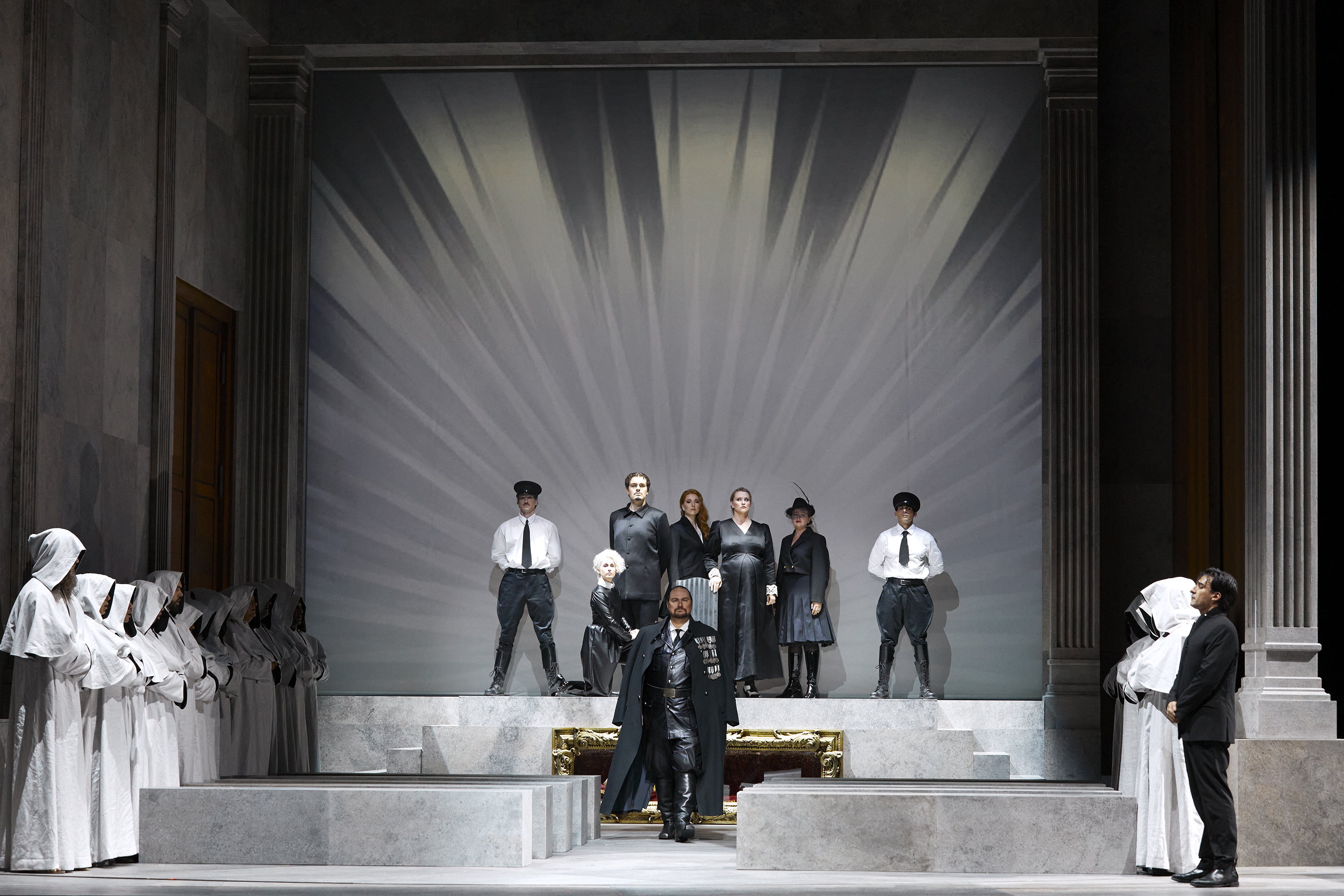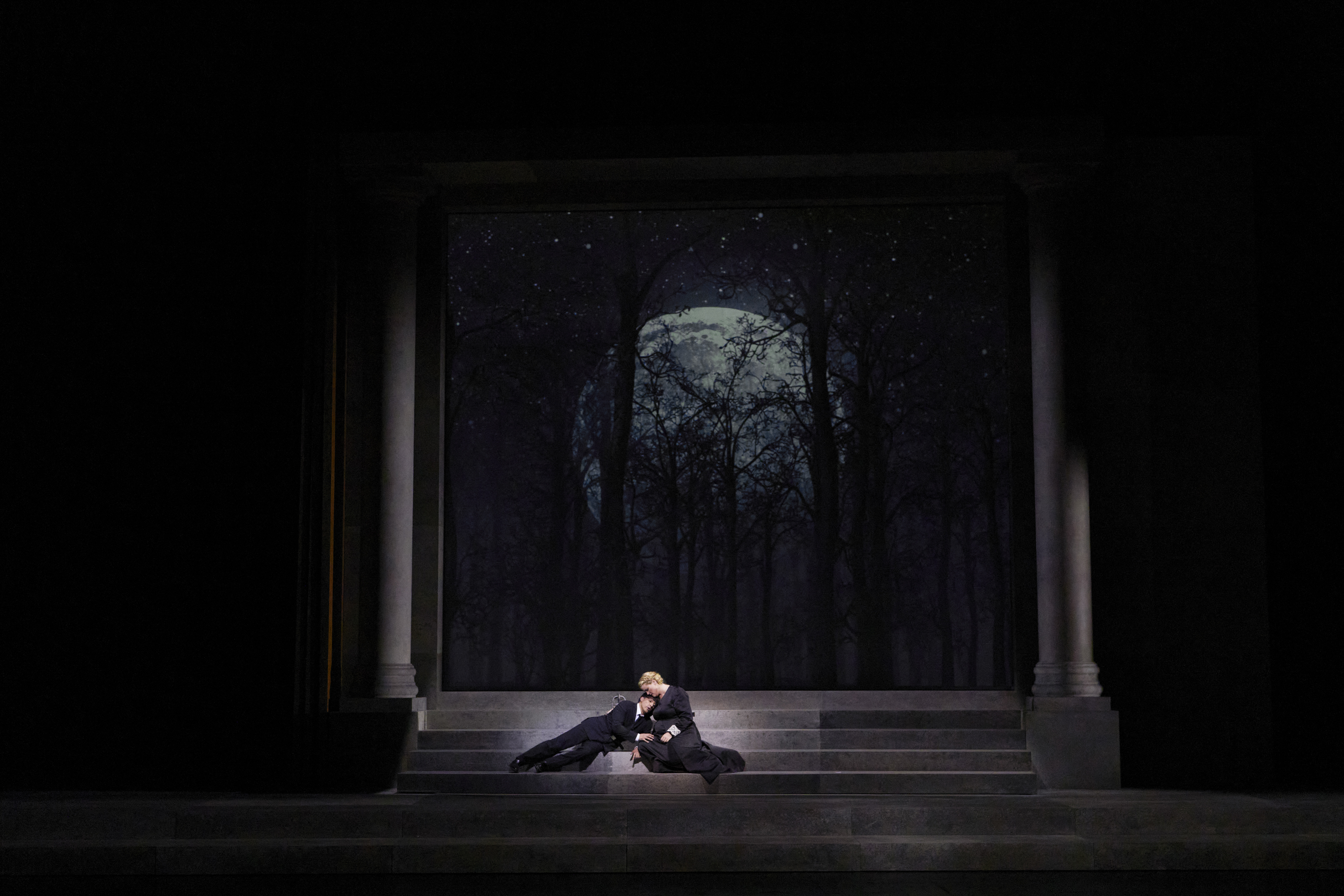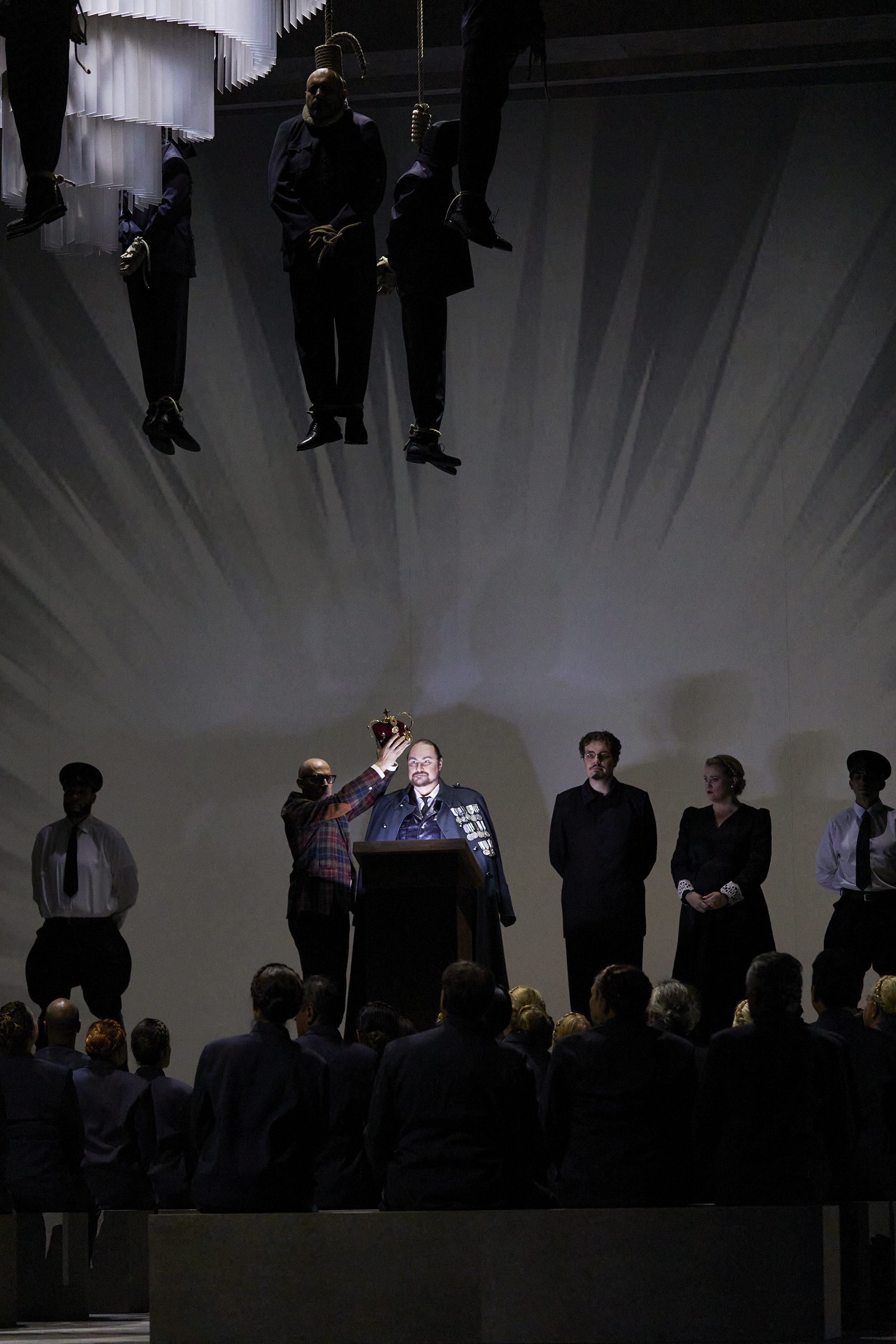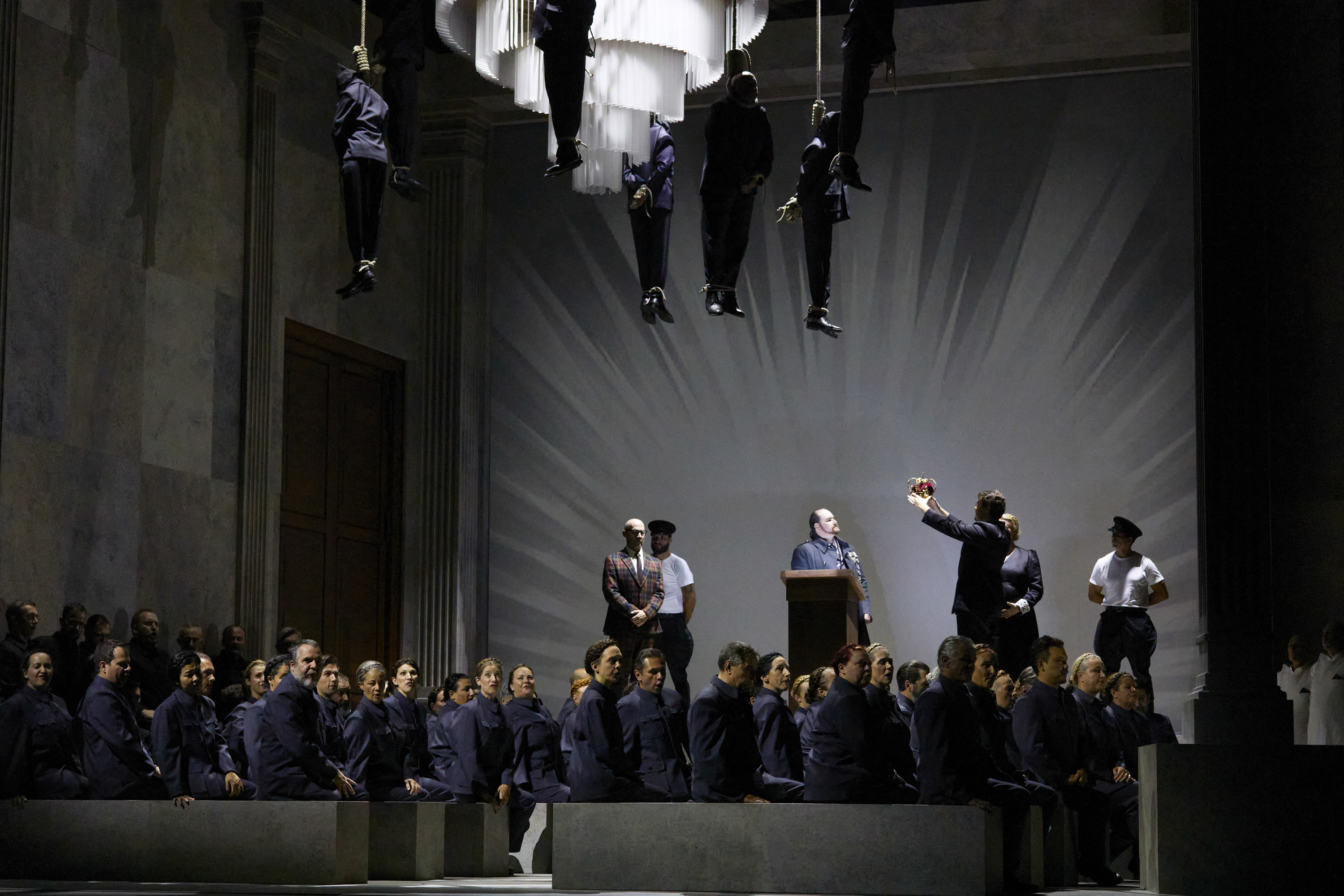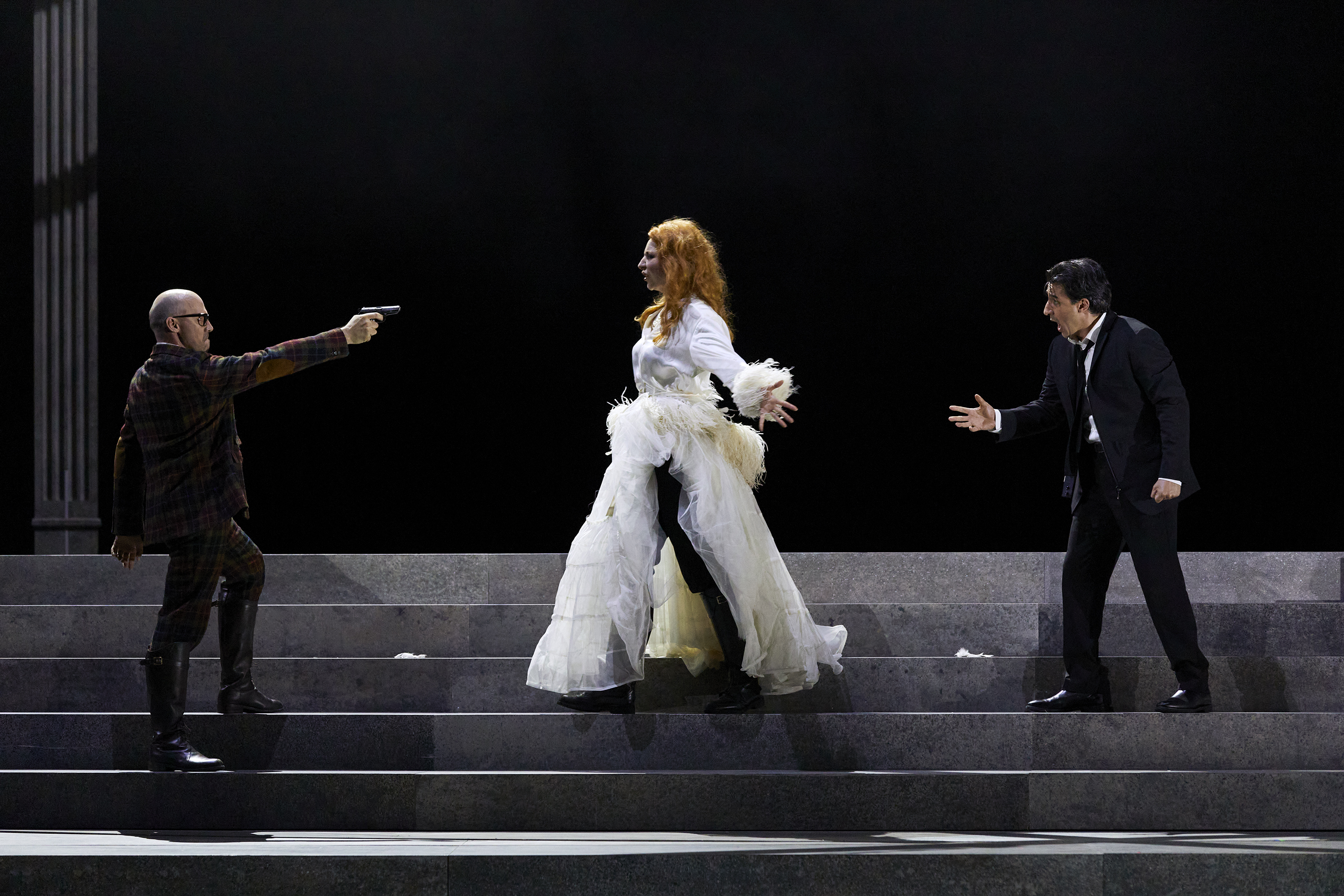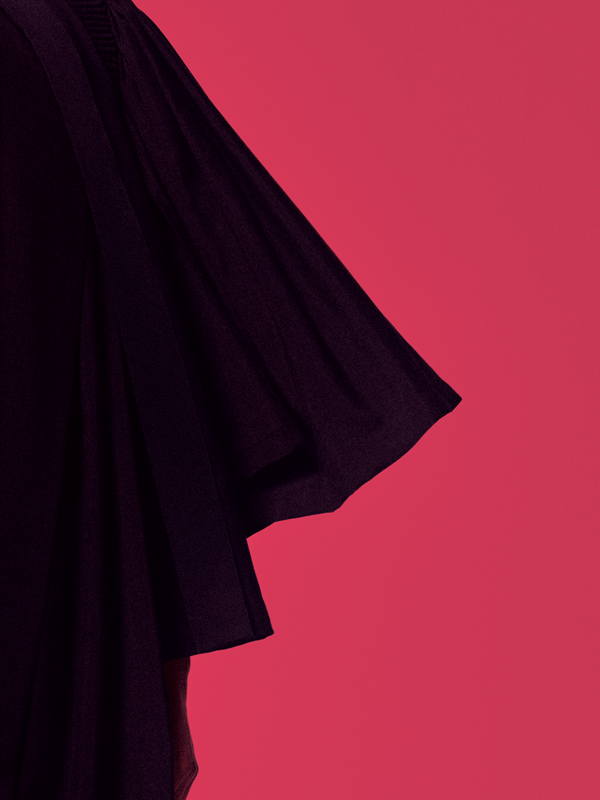 The monarch's crown is bright with sparkling gems,
But no eye sees the wounds that purchased them.
---
Opera by Giuseppe Verdi
Libretto by Joseph Méry and Camille du Locle after Friedrich von Schiller's Don Carlos.
French version in five acts, first performed on 11 March 1867 in Paris
Last performed at the Grand Théâtre de Genève in the Paris version in 1962-1963
New production
15, 21, 26 & 28 September 2023 — 6pm
17 September 2023 — 5pm
24 September 2023 — 3pm
Duration: approx. 4h30 with one intermission
CAST
Musical Director Marc Minkowski
Stage Director Lydia Steier
Set design and videos Momme Hinrichs
Costumes Designer Ursula Kudrna
Lighting Designer Felice Ross
Dramaturgy Mark Schachtsiek
Choir Director Alan Woodbridge
Don Carlos, Infante of Spain Charles Castronovo
Philippe II, King of Spain Dmitry Ulyanov
Elisabeth de Valois Rachel Willis Sørensen
Rodrigue, Marquis of Posa Stéphane Degout
Princess Eboli Eve-Maud Hubeaux
The Grand Inquisiteur Liang Li
Thibault Ena Pongrac
An Old Monk William Meinert
The Count of Lerma Julien Henric
A Voice from Heaven Giulia Bolcato
Flemish Deputies Raphaël Hardmeyer, Benjamin Molonfalean, Joé Bertili, Edwin Kaye, Marc Mazuir, Timothée Varon
Grand Théâtre de Genève Chorus
Orchestre de la Suisse Romande
Sponsored by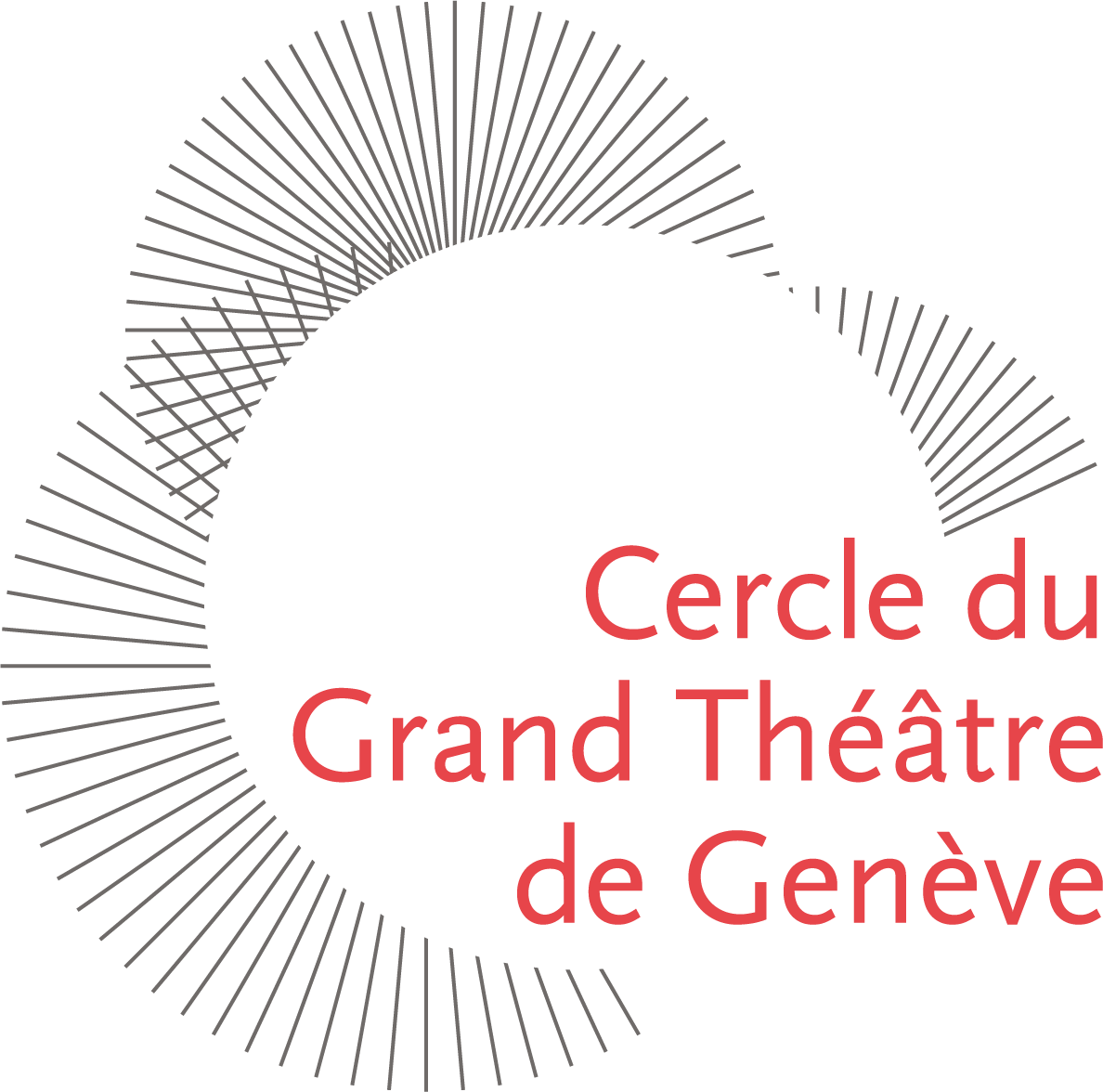 ALINE FORIEL-DESTEZET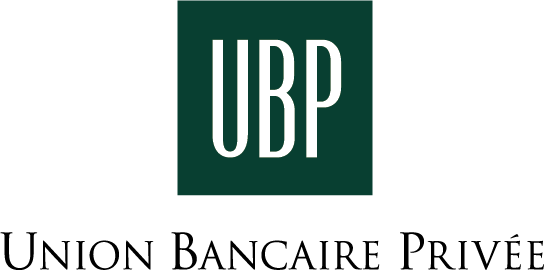 Partner of the season opening
Our season opens with a very grown-up Verdi, a political Verdi, the Verdi of Don Carlos. Led by conductor Marc Minkowski, we continue our exploration of the continent of French Grand Opera after Les Huguenots (2020) and La Juive (2022), even if Verdi's last Parisian work was especially successful in its Italian version, itself largely translated from the French one. In 1867, Giuseppe Verdi was at the height of his career; he already had more than twenty operas under his belt and reluctantly accepted this new commission from the Paris Opera. After a very difficult period of composition, during which the piece did not really reach its final maturity, il maestro left us the choice of multiple versions of his magnum opus. Friedrich Schiller's play Don Karlos, Infant von Spanien, created 80 years earlier, served as the framework for the composer and his successive librettists. Land of honour and hubris, the Spain of Philip II, dominated by the omnipresent Inquisition, is the backdrop for the characters sprung from Schiller's aesthetic ideal of Sturm und Drang. Between emotion and ideology, Verdi employs these characters to expose the backstage of power and denounce religious fanaticism, but also to present their contradictions, if not their actions, as more human.
Director Lydia Steier, who brought us Les Indes galantes in 2019, comes back to Geneva with a grandiose portrayal of absolutism and the culture of secrecy. In a dystopian society where every move is recorded and reported and can be used against anyone at any time, the characters survive in shades of yellow. Distanced from truth and idealism, they are creatures of fear in a dark and claustrophobic universe where even King Philip II, played by the Russian bass Dimitry Ulyanov, (who we see again after War and Peace, La Juive and Lady Macbeth of the Mtsensk District) is apparently not the only one to hold power. The Marquis de Posa, sung by the renowned French baritone Stéphane Degout, turns into a dangerous politician whose opportunism has devoured any trace of optimism, as does the scheming Princess Eboli – Swiss mezzo Ève-Maud Hubeaux, a rising star of the opera skies. The unhappy couple Don Carlos/Élisabeth de Valois, doomed to a tragic fate, is sung by two US artists, Charles Castronovo and Rachel Willis-Sørensen.
Introduction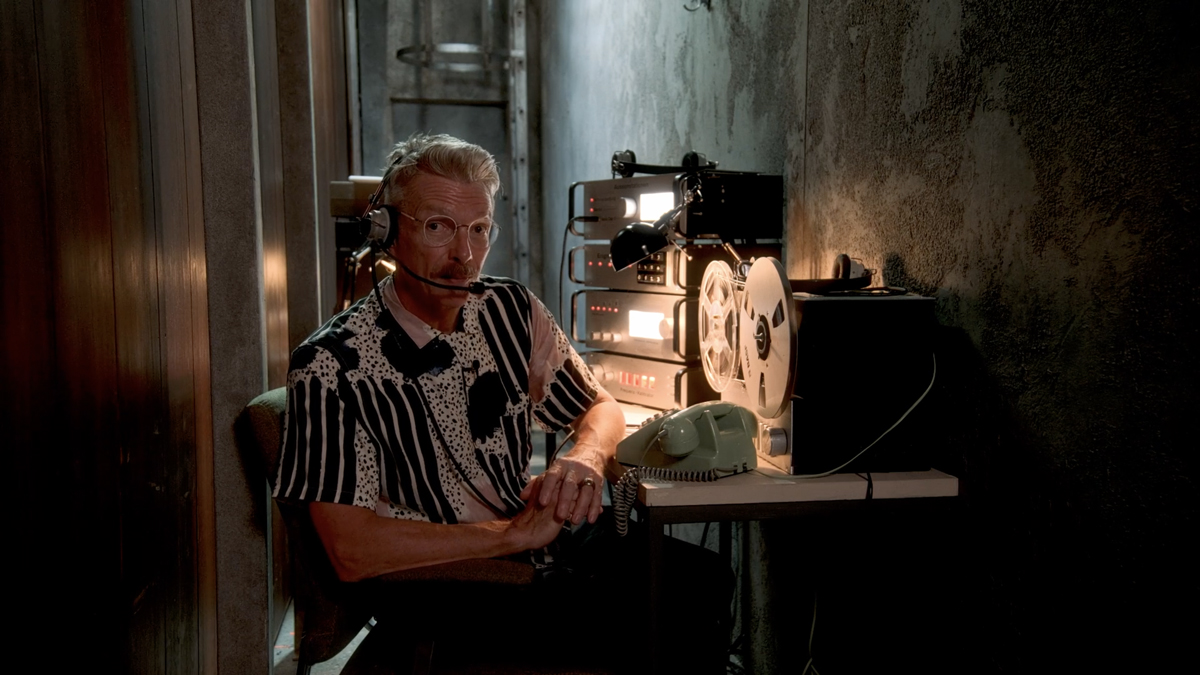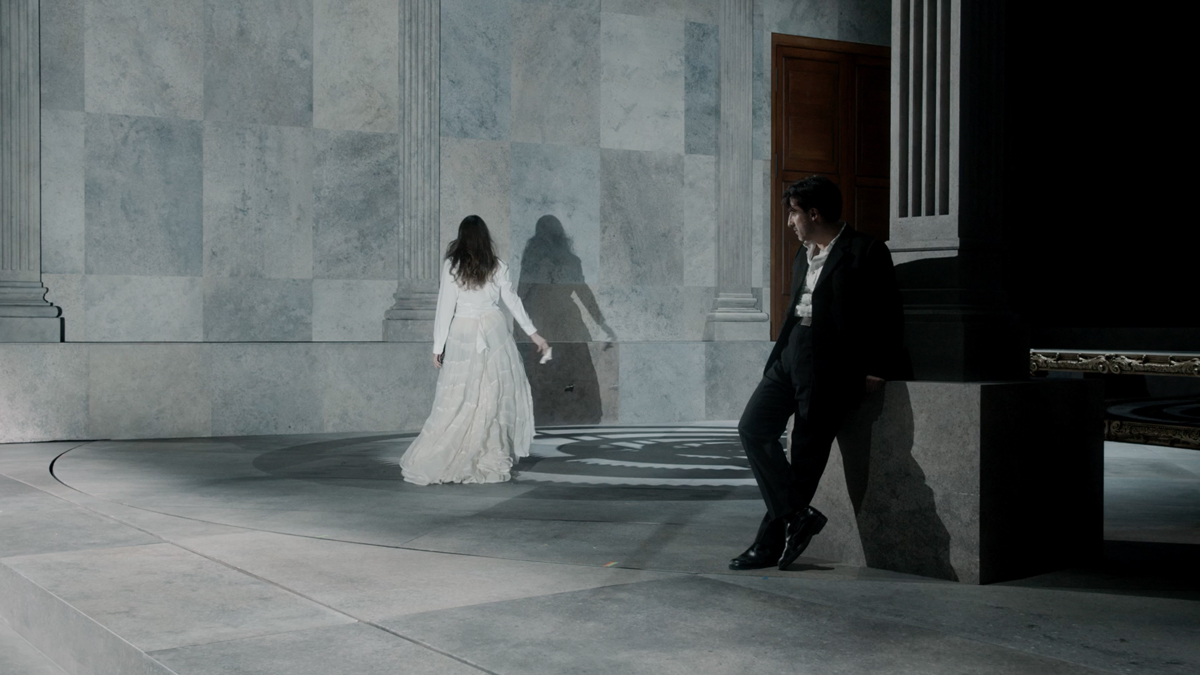 Don Carlos at La Plage
Check out all the various events connected with the production.
Intropéra
45 minutes before the performance
+
–
45 minutes before the bells call you into the house, it's time to refresh your memory and go back to the beginnings of the opera: we offer a brief introduction to remind you what the work is all about and what kind of magical, apocalyptic, critical or hyper-realistic worlds the people behind the production have in store for you. Lickety-split, there's just enough time to grab some bubbly before you take your seats under the star-studded ceiling of a thousand and one operas!

45 minutes before each performance
Free admittance with performance tickets
Foyer of the GTG
Éclairage
Tuesday, September 12 at 6:30PM
+
–
Don Carlos : Avec ou sans "S" ?
Une conférence présentée par Sandro Cometta et Pierre Michot en collaboration avec l'Association genevoise des amis de l'opéra et du ballet.
Une mise en bouche qui vous révélera tous les secrets de l'œuvre.

Tuesday, September 12, 2023
At 6:30PM
Au Théâtre de l'Espérance
> access

more infos

Public Workshop
Saturday, September 23 at 11AM
+
–
About Don Carlos: Staging and singing introduction workshop

Stage director Wissam Arbache, bass-baritone Joshua Morris and pianist Meta Cerv join forces for a unique public workshop on Don Carlos. Through a series of excerpts, discover the plot and musical world of Verdi's 'Grand Opera', inspired by the work of Friedrich von Schiller.

Saturday 23 September 2023 at 11AM
12 years and over, accompanied by an adult
CHF 15 / CHF 10 for young people
In the Foyer of the Grand Théâtre de Genève
Places are limited!
En coulisse
Sunday, September 24
+
–
Haven't you ever wondered what it's like on the other side, when the curtain falls on a performance? How does all the technical machinery work? What do the stagehands have to do to get things back into working order? Or maybe just bump into one of the stars of the show?

So let us raise the curtain on all this for you. With every production, we give our patrons an opportunity to come backstage with us, raise their eyes to the flies and take a good look at what's behind the sets. It may be dark in the wings but there's a whole lot going on there! And because it's a really busy place, we can't really do this more than once per performance run. You will need to book your visit beforehand, so don't delay!

A member of the theatre staff who can answer all your questions and show you some of the very impressive features of our opera house takes you backstage for free.

After the September 24th performance, a member of the theatre staff who can answer all your questions and show you some of the very impressive features of our opera house takes you backstage for free.

The "En coulisse" tour lasts about 20 minutes, starts 15 minutes after the performance, is free of charge on prior reservation with our box office service by email [email protected].
2023-2024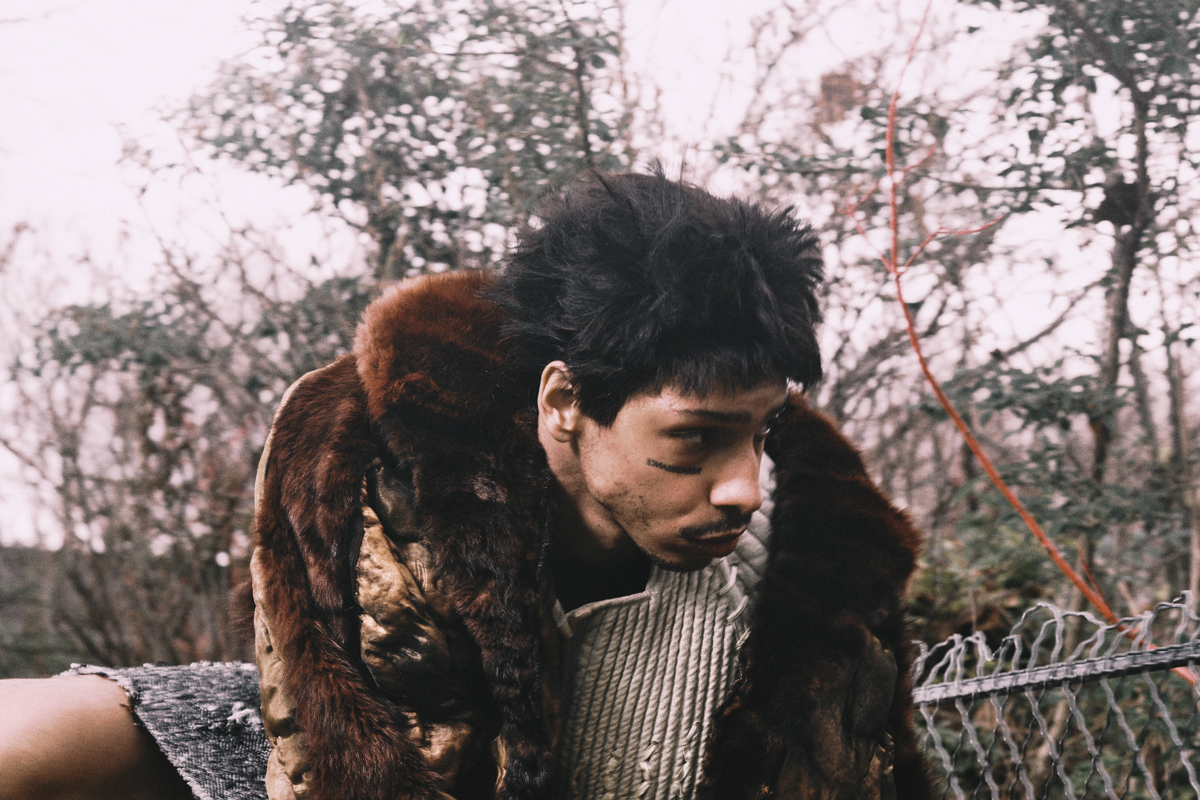 Programme
Opera, ballet, La Plage, … Find the complete programme of the new season.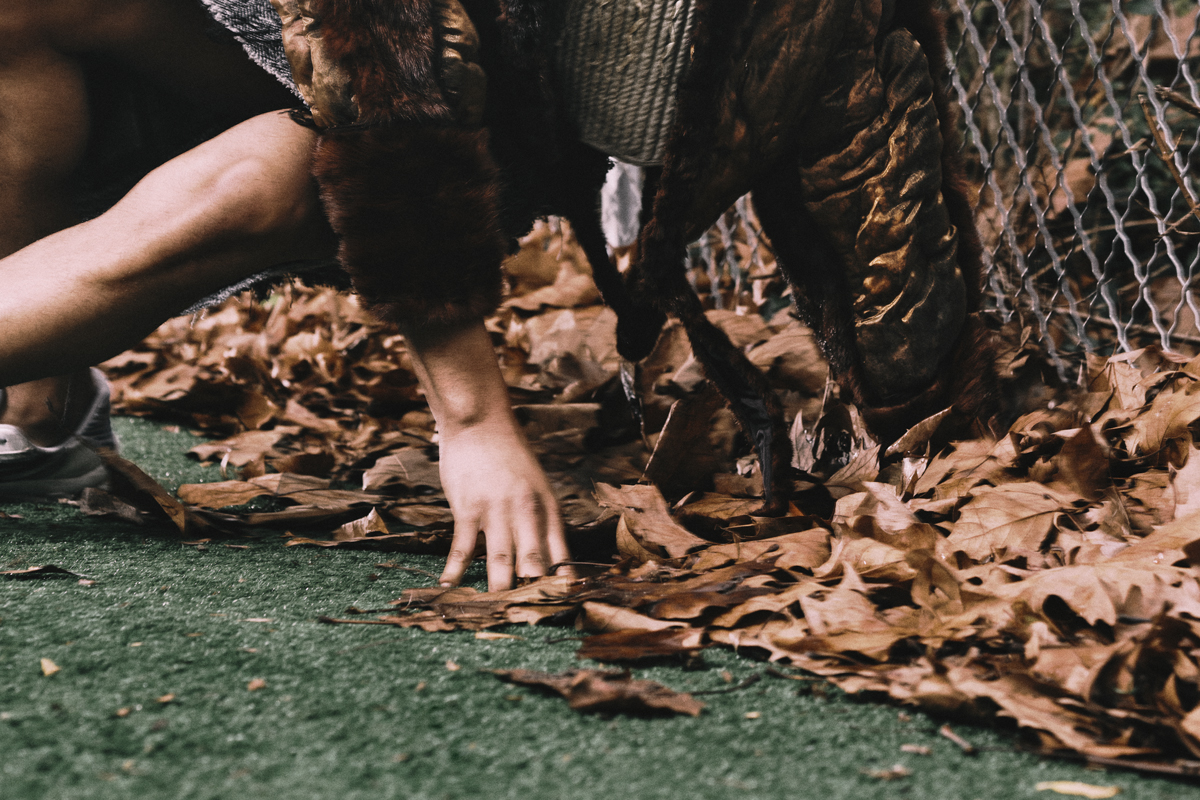 Power Games
Introduction, artist interviews, explanations… everything you need to know and understand about the new GTG programme.
Abo
Treat yourself to the emotion of a season and get guaranteed the best seats, at the best price, in all categories!
Find out about our 2023-2024 season tickets offers.
Stay connected with the GTG
Crédits photos
Photo d'illustration © GTG / Marc Asekhame
Don Carlos © GTG / Magali Dougados