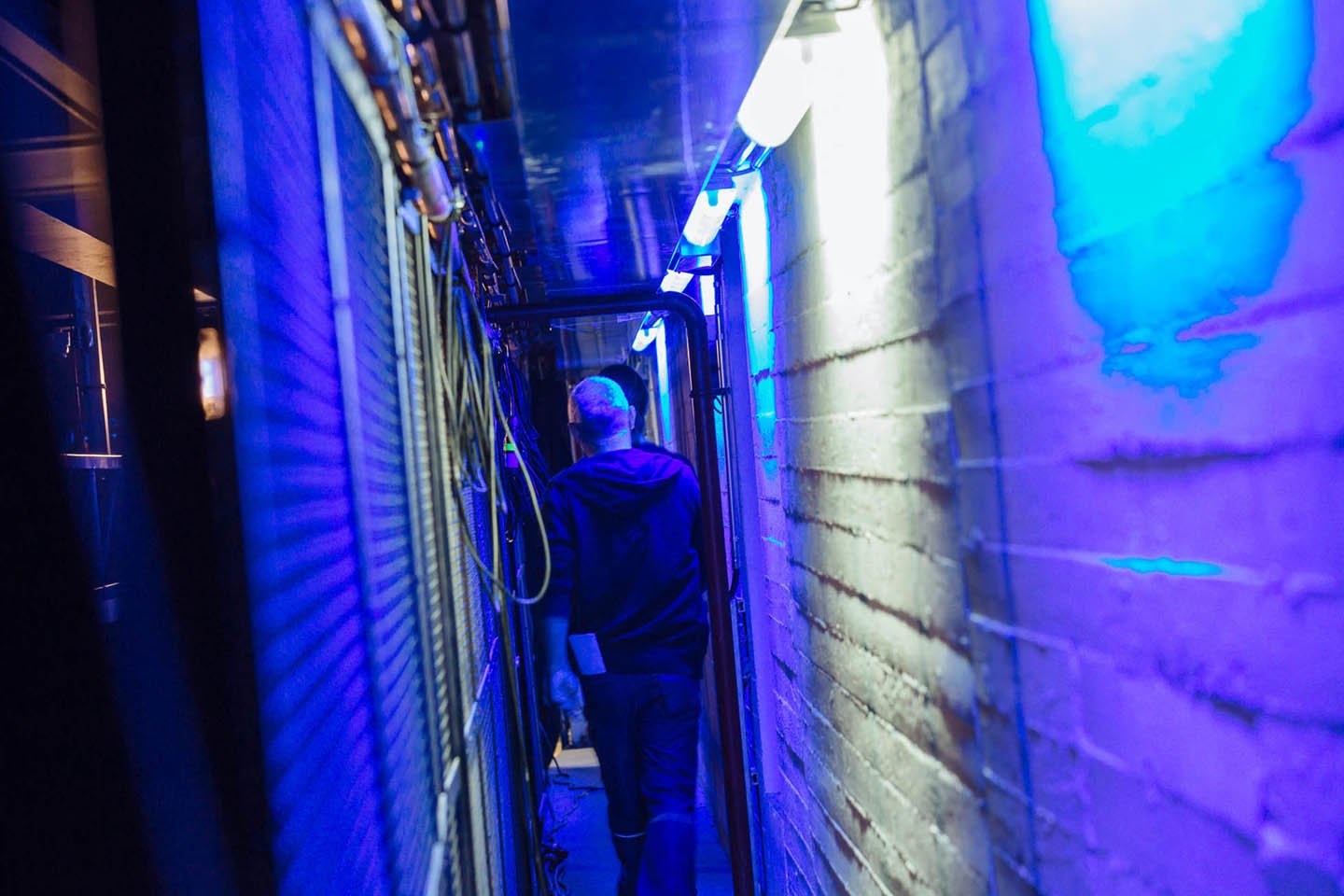 In the Wings
Haven't you ever wondered what it's like on the other side, when the curtain falls on a performance? How does all the technical machinery work? What do the stagehands have to do to get things back into working order? Or maybe just bump into one of the stars of the show?
So let us raise the curtain on all this for you. With every production, we give our patrons an opportunity to come backstage with us, raise their eyes to the flies and take a good look at what's behind the sets. It may be dark in the wings but there's a whole lot going on there! And because it's a really busy place, we can't really do this more than once per performance run. You will need to book your visit beforehand, so don't delay!
A member of the theatre technical staff who can answer all your questions and show you some of the very impressive features of our opera house takes you backstage. And it's free of charge.
En coulisse
"In the Wings" will take place after:
Einstein on the Beach, 15 SEP 2019 – SOLD OUT
Aida, 20 OCT 2019 – SOLD OUT
Ballet Minimal/Maximal, 16 NOV 2019 – SOLD OUT
Les Indes galantes, 19 DEC 2019 – SOLD OUT
Die Entführung aus dem Serail, 26 JAN 2020 – SOLD OUT
Les Huguenots, 01 MAR 2020
Voyage vers l'espoir, 08 APR 2020
La Cenerentola, 10 MAY 2020
Saint François d'Assise, 28 juin 2020
The backstage tour lasts approximately 20 minutes, it's free at the end of the show – upon prior reservation at our box office by mail billetterie@gtg.ch.
Sponsored by

Stay connected with the GTG