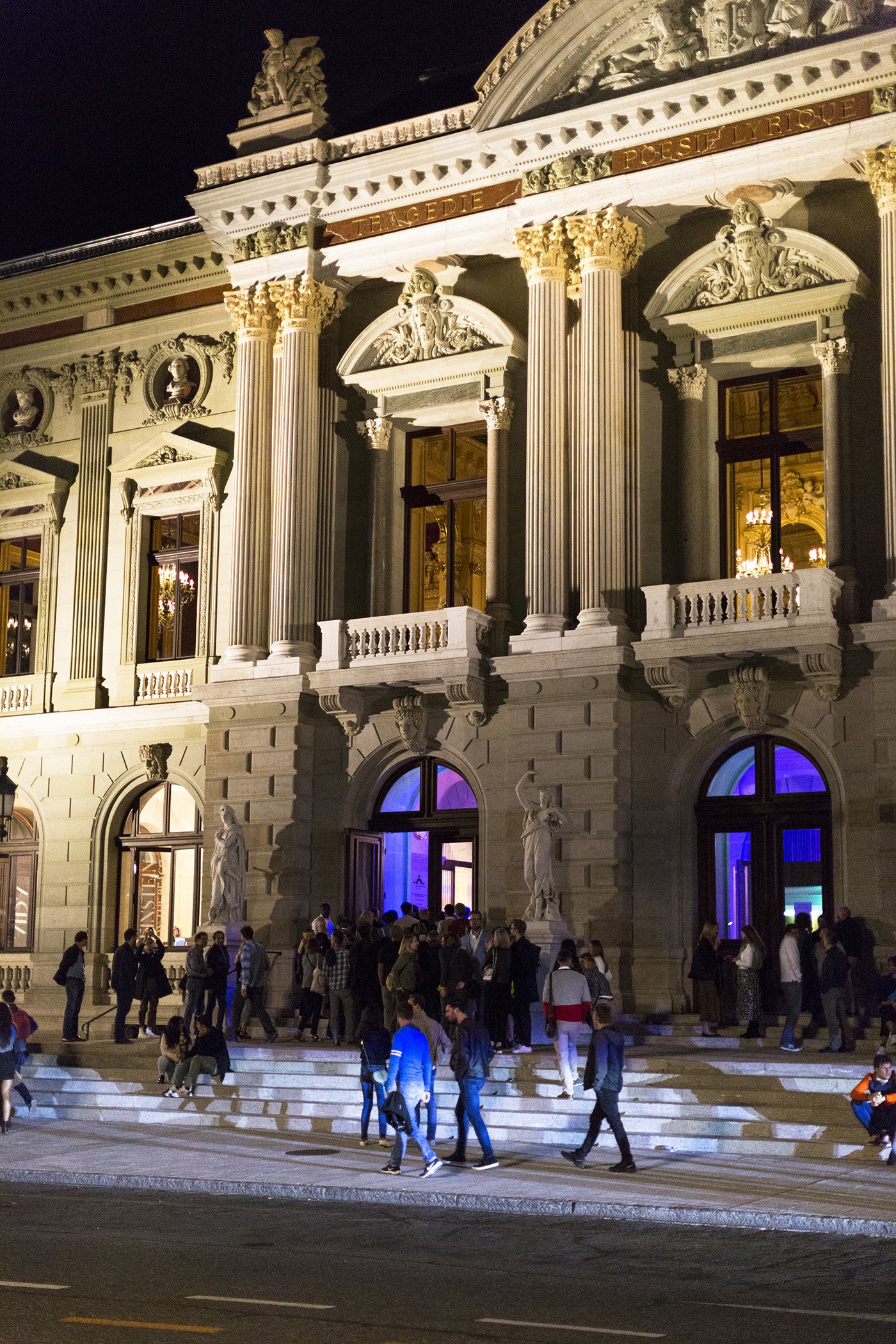 Les Ami·e·s du GTG
This year, let's become friends! Do you love opera, ballet, or simply the Grand Théâtre, and would like to become more involved and share unforgettable moments among friends? Throughout the season, the Grand Théâtre offers its friends a series of events such as meeting with artists, attending preview rehearsals and being shoulder to shoulder with those who, both in the limelight and the shadows of the stage, work for the lyric and choreographic arts in order to fire our imagination. Whether you are a subscriber or not, become a member and show your support for artistic creation and enjoy many benefits!
Ami·e·s
With more than 60 members, the Friends of the GTG share a common interest for culture. Those engaged members benefit, throughout the season, of privileged access to the institution and its partners, and meet during exclusive events.
Joining the Friends of the GTG allows you to enjoy the following advantages:
ADVANTAGES & EVENTS
Ami·e

Invitation to the start of the season's Meet & Greet

+1 ×1

Rehearsal access (stage & orchestra)
on reservation and subject to availability

+1 ×1
Private tour of the GTG
+1 ×1
·

50% off on performance programmes price

·

Free access to Late Nights
on reservation and subject to availability

·

Early booking for Apéropéra tickets

·

20% discount on the GTG shop

·

Free access to AGAOB lectures

·

Free access to OSR rehearsals (with Intermezzo)

·
Single Tariff
CHF 150.-
+1 with one guest
×1 once per season
(Subject to modification and availability)
It is possible to subscribe online (follow the button below) and pay by card or Paypal, or subscribe at the GTG physical ticket shop. Once validated, the membership automatically applies the various discount on the online ticket shop. Events are communicated throughout a newsletter.
The events and advantages are subject to modification and availability. The member's card is valid for the current season only (August 2022 – July 2031). For any inquiries, please get in touch with us.
Les Ami·e·s du GTG
Grand Théâtre de Genève Ticketshop
+41 22 322 50 50
[email protected]
Sign up for our newsletter