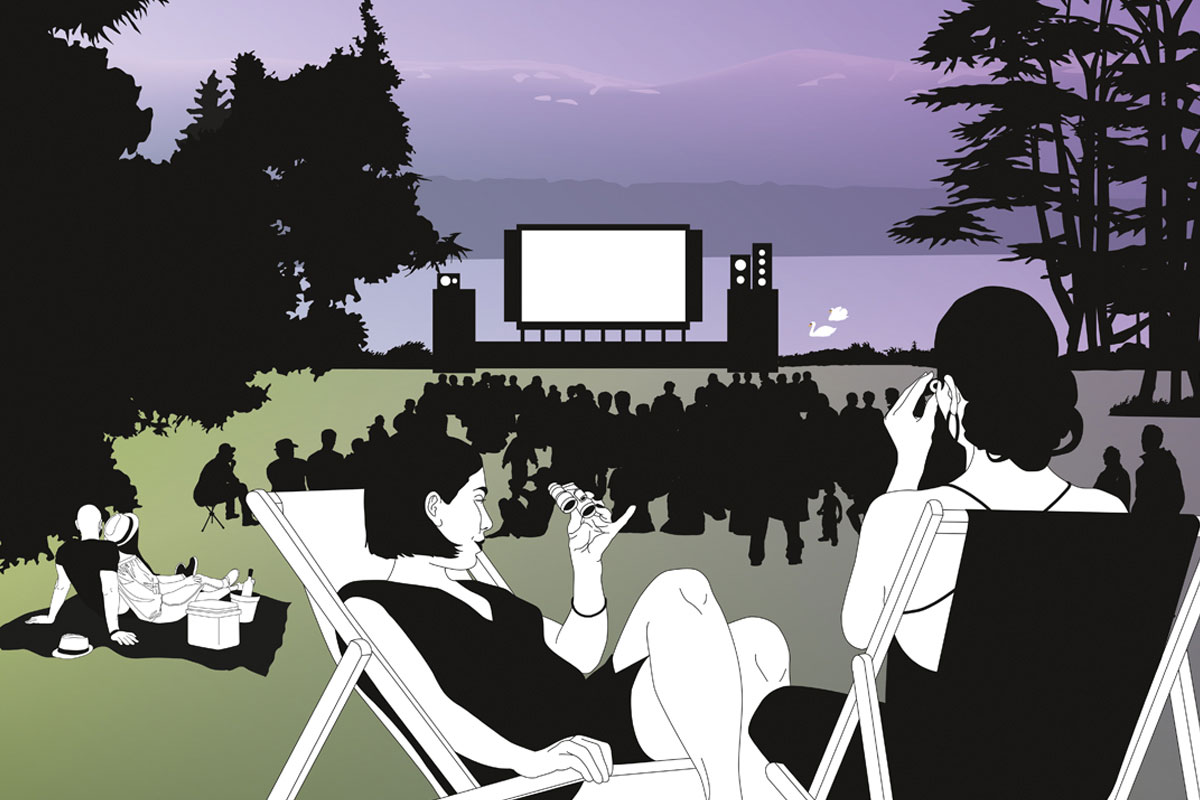 Stars
Va, pensiero
To celebrate the Fête de la Musique together, the Grand Théâtre invites you under the stars, as soon as the night begins to fall, in the Parc des Eaux-Vives.
With free admission, come and experience Giuseppe Verdi's Nabucco, on a big screen, on Friday June 23, 2023 at 9PM.
An evening under the stars, with your feet in the grass and Verdi's music in your ears.
Kick off your shoes and spend an evening in the park, with your toes in the grass and music in your ears. Lake Geneva and the evening sky are in the background and on screen, a film version of Verdi's famous opera.
Practical information
Nabucco by Giuseppe Verdi
Opera sung in Italian with French subtitles
Open air projection on a giant screen
> about the production
Friday, June 23, 2023 at 9PM
Duration: 2 hours
Free entrance
Parc des Eaux-Vives
How to get there ?
TPG: bus 2, 6, NS – stop Parc et plage des Eaux-Vives
Seagulls: Genève-Eaux-Vives (lake) or Genève-Plage SMGN
Car: Parking P+R Genève plage
Nabucco, 1842
"Va, pensiero, sull'ali dorate; Va, ti posa sui clivi, sui colli, Ove olezzano tepide e molli L'aure dolci del suolo natal!"
Sponsored by


Stay connected with the GTG