Dear audience,
Following federal and cantonal directives relating to the fight against the spread of the Covid-19 virus, and in the impossibility of postponing the date, the Grand Théâtre de Genève is obliged to cancel Natalie Dessay's recital on 26 April 2020.
Our season subscribers and ticket holders for this event will be contacted by email.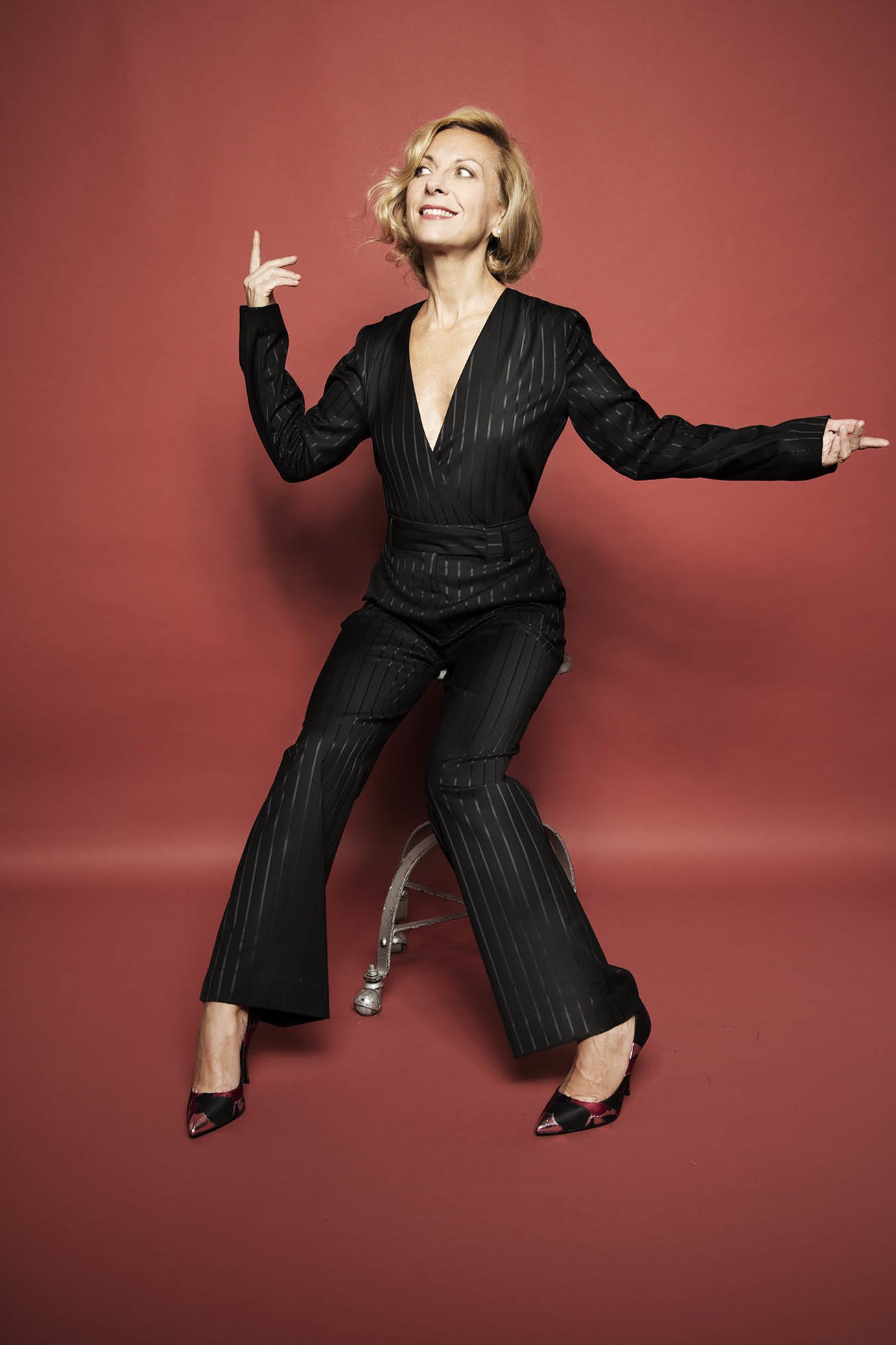 «Le chant, pour moi, n'a toujours été qu'un moyen, pas une fin.»
---
Natalie Dessay, soprano
Philippe Cassard, pianist
PROGRAMM
"Lonely souls and loving hearts"
Franz SCHUBERT (1797-1828)
Geheimes D. 719 (Goethe)
Nachtstück D.672 (Mayrhofer)
Liebesbotschaft D.957 (Rellstab)
Gretchen am Spinnrade D.118 (Goethe)
Johannes BRAHMS (1833-1897)
Intermezzo op.118 n°2
Hugo WOLF (1860-1903)
Begegnung (Mörike)
Bedeckt mich mit Blumen (Geibel)
Nimmersatte Liebe (Mörike)
Mignon "So lasst mich scheinen" (Goethe)
Erstes Liebeslied eines Mädchens" (Mörike)
– intermission –
Frédéric CHOPIN (1810-1849)
Concerto op.11 en mi mineur, extrait du 1er mouvement Maestoso (piano)
Vincenzo BELLINI (1801-1835)
"Ah ! Non credea mirarti", extrait de La Somnambule
Jules MASSENET (1842-1912)
Nuit d'Espagne (Gallet)
Enrique GRANADOS (1867-1916)
"La Maja y el Ruisenor"
Albert ROUSSEL (1869-1937)
Le Bachelier de Salamanque
Maurice RAVEL (1875-1937)
Vocalise en forme de Habanera
Claude DEBUSSY (1862-1918)
La Soirée dans Grenade, pour piano
Léo DELIBES (1836-1891)
Chanson Espagnole (Les filles de Cadix, Musset)
Sponsored by
FONDATION VRM
Natalie Dessay's kaleidoscopic career goes on apace, six years after her farewell to the opera stage. Between her raved-at appearances in the theatre, her sparkling wit in French television talk shows and her brilliant incursions in the world of musical comedy, the French soprano still has time for what is known as serious music, if such a term could at all apply to an art- ist known for the sheer, unadulterated joy she gets from singing. A veritable living legend of the opera stage, Natalie Dessay can be proud to have had the distinction of being the French coloratura soprano par excellence for over twenty years, from her début at the Paris Opera in The Tales of Hoffmann in 1992, to her last bow as Manon on the stage of the Capitole in Toulouse in 2013. Geneva audiences cherish the memories of her appearances at the Grand Théâtre during those glory years: as Adele in Die Fledermaus and Manon, of course, but unforgettably Ophelia to Simon Keenlyside's Hamlet in the Caurier & Leiser staging of Ambroise Thomas' opera.
On the playlist, we are expecting accents of love, which Natalie Dessay and Philippe Cassard have selected from the tearful store of the unlucky lovers that were Franz Schubert and Hugo Wolf, as well as some fittingly flaming numbers evoking romantic Spain, mostly seen from the other side of the Pyrenees by French composers spicing up their compositions with a bit of bravura. We have also been promised a blast from the past in the shape of Bellini's La Sonnambula.
Philippe Cassard, another multi-talented artist, is not only one of the greatest performers of Debussy, but is also admired for his skills as a producer and radio show host, his commitment to the living musical arts and his bold choices as a festival director. Natalie Dessay and Philippe Cassard are long- time recital partners and have undertaken various Debussy-related projects together, amongst which a recording of four unpublished songs written in the composer's youth and his cantata La Damoiselle élue. In 2017, the pair went back to the recording studio to produce Natalie Dessay's first ever album of German music, entirely dedicated to the lieder of Franz Schubert, some of which had never before been performed by a woman's voice. Philippe Cassard regularly gives masterclasses at the Tibor Varga Academy in Sion in Switzerland and is frequently on the jury of the Geneva International Music Competition.
Stay connected with the GTG