Lady Macbeth of the Mtsensk District
Opera by Dimitri Chostakovitch (…) je ne peux trouver ni repos ni paix jusqu'à ce que je descende sur la terre ; et si je redescendais sur terre, je voudrais m'enfoncer dans le sol. Avez-vous déjà ressenti cela ?
---
Леди Макбет Мценского уезда
Opera by Dimitri Chostakovitch

Libretto by Alexandre Preis
First performed in 1934 at the Maly Drama Theatre
Last performed at the Grand Théâtre de Genève 2006-2007
30 April, 2, 4 and 9 May 2023 – 7.30pm
7 May 2023 – 3pm
Not recommended for under 16 year olds
CAST
Musical Director Alejo Pérez
Stage Director Calixto Bieito
Scenography Rebecca Ringst
Costumes Ingo Krügler
Lighting Designer Michael Bauer
Dramaturgy Bettina Auer
Choir director Alan Woodbridge
Katerina Lvovna Ismaïlova Aušrinė Stundytė
Boris Timoféiévitch Ismaïlov Dmitry Ulyanov
Zinovi Borissovitch Ismaïlov John Daszak
Sergueï Ladislav Elgr
Aksinia Julieth Lozano
Sonyetka Kai Rüütel
Shabby Peasant Michael Laurenz
Pope / Old Convict Alexander Roslavets
Chief of Police Alexey Shishlyaev
Grand Théâtre de Genève Chorus
Orchestre de la Suisse Romande
Produced by the Opera Ballet Vlaanderen, first performed in 2014
Sponsored by
ALINE FORIEL-DESTEZET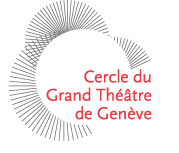 Dmitri Shostakovich wrote of the title role in his second opera, premiered in 1934: "Even if Katerina Lvovna is a murderer, she is not a scumbag. Her conscience torments her. (…) I can empathise with her…". Unlike Lady Macbeth, Katerina does not kill out of ambition, but for love and passion. Married to a rich merchant's son who has no interest in her, brutalized by her father-in-law, her life is empty and boring. She has a love affair with Sergey, a womanizer from the staff. Katerina first kills her father-in-law, then, with Sergey's help, her husband. The murder is discovered, and the lovers are sent to a labour camp in Siberia. On their way to exile, Sergey becomes involved with a fellow prisoner. Katerina, at her wits' end, drags her rival with her to a watery death. In addition to murder, the opera features brutal sex, sadistic harassment and sexual assault. Buoyed by its steamy subject matter, the opera had some initial success, but Stalin could hardly put it on display abroad to represent new Soviet art. So the regime ruthlessly condemned it in 1938, stifling the composer's nascent operatic career before he turned 30. The opera's dizzying musical and dramatic narrative also includes fragments of operetta, music hall, cabaret and jazz with the orchestra leading the party – one senses Shostakovich's vast experience as a silent film accompanist. Calixto Bieito, for one, is in a film noir mood as he returns to Geneva to continue the cycle of Russian operas after his masterful War and Peace, another opera whose fate was strongly influenced by Stalin. His production for the Flanders Opera in 2014 takes place in a rotten industrial labyrinth, where one can only work in hazmat suits, and which recalls the polluted and dilapidated metropolises of Russia and China… or Detroit. According to Bieito: "It's not Romeo and Juliet, it's the apocalyptic thriller of a love in a post-capitalist system." The Argentine Alejo Pérez, also a partner in War and Peace, returns to conduct the Orchestre de la Suisse Romande and to introduce Lithuanian soprano Aušrinė Stundytė (a staggering Elektra in Salzburg in 2020 and already Lady Macbeth in this production in Antwerp and later in Warlikowski's staging in Paris) in the title role who will have her passionate roll in the hay (and the mud) with the expressive Czech tenor Ladislav Elgr as Sergey. Around them is a cast of great Slavic voices, who have already impressed us at the Grand Théâtre in War and Peace, notably the basses Dmitry Ulyanov, as the evil father-in-law Boris, and Alexander Roslavets, as the Pope and the Old Convict.
Plage
Conference 25.4.2023
En coulisse 7.5.2023
Brunch 14.5.2023
Intropéra 45 minutes before each performance
22-23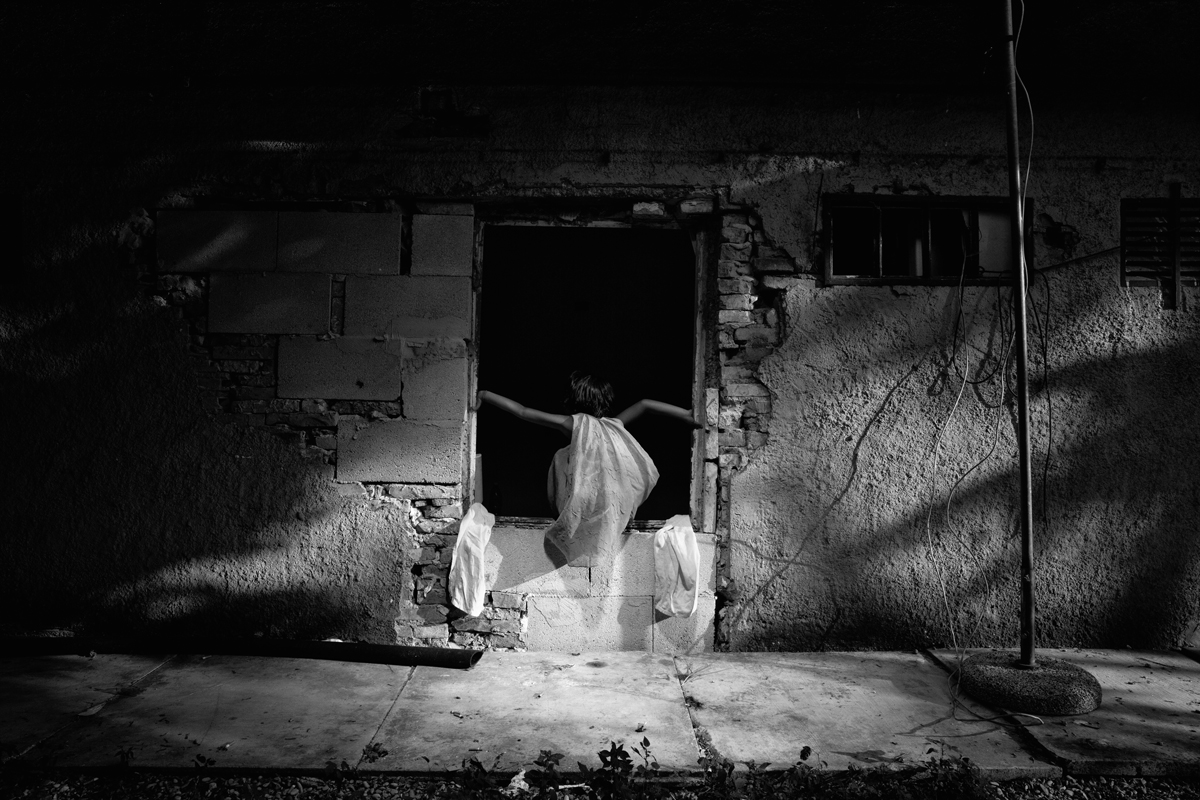 Programme
Opera, ballet, La Plage, … Find the complete programme of the new season.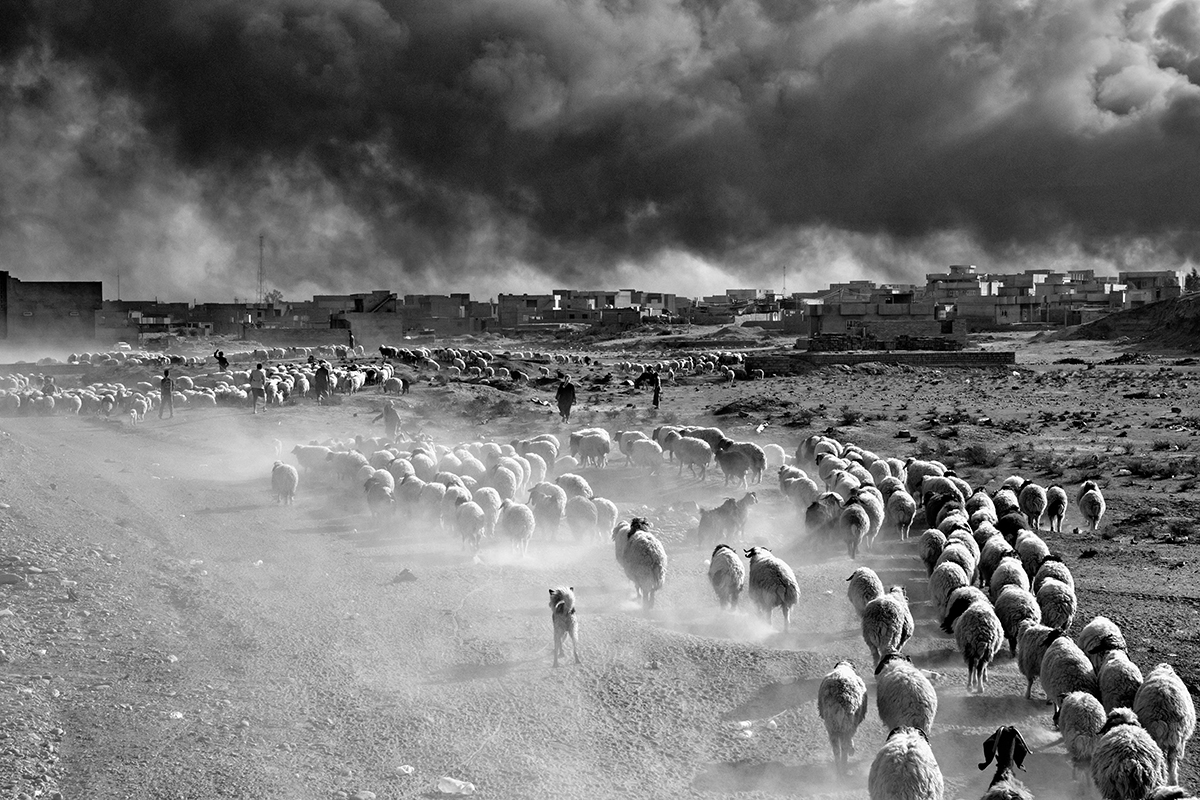 Migrating Worlds
Introduction, artist interviews, explanations… everything you need to know and understand about the new GTG programme.
Season ticket
Treat yourself to the emotion of a season and get guaranteed the best seats, at the best price, in all categories!
Find out about our 2022-2023 season tickets offers.
Stay connected with the GTG
Légende photo
Des membres des YPG kurde explorent la ville récemment libérée de Sinjar. Irak, 2015
© Paolo Pellegrin