Lady Macbeth of the Mtsensk District
Opera by Dimitri Chostakovitch
Aperçu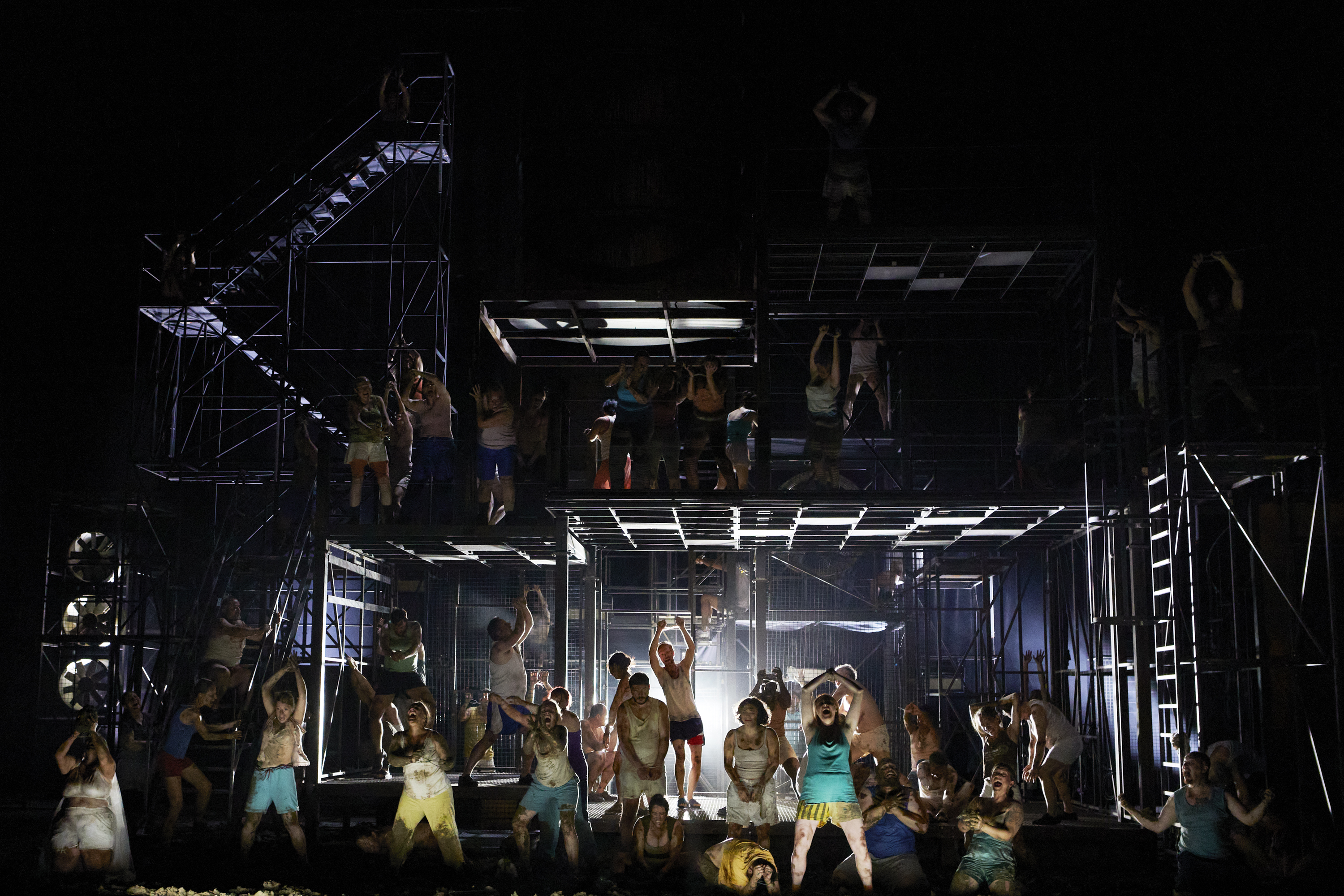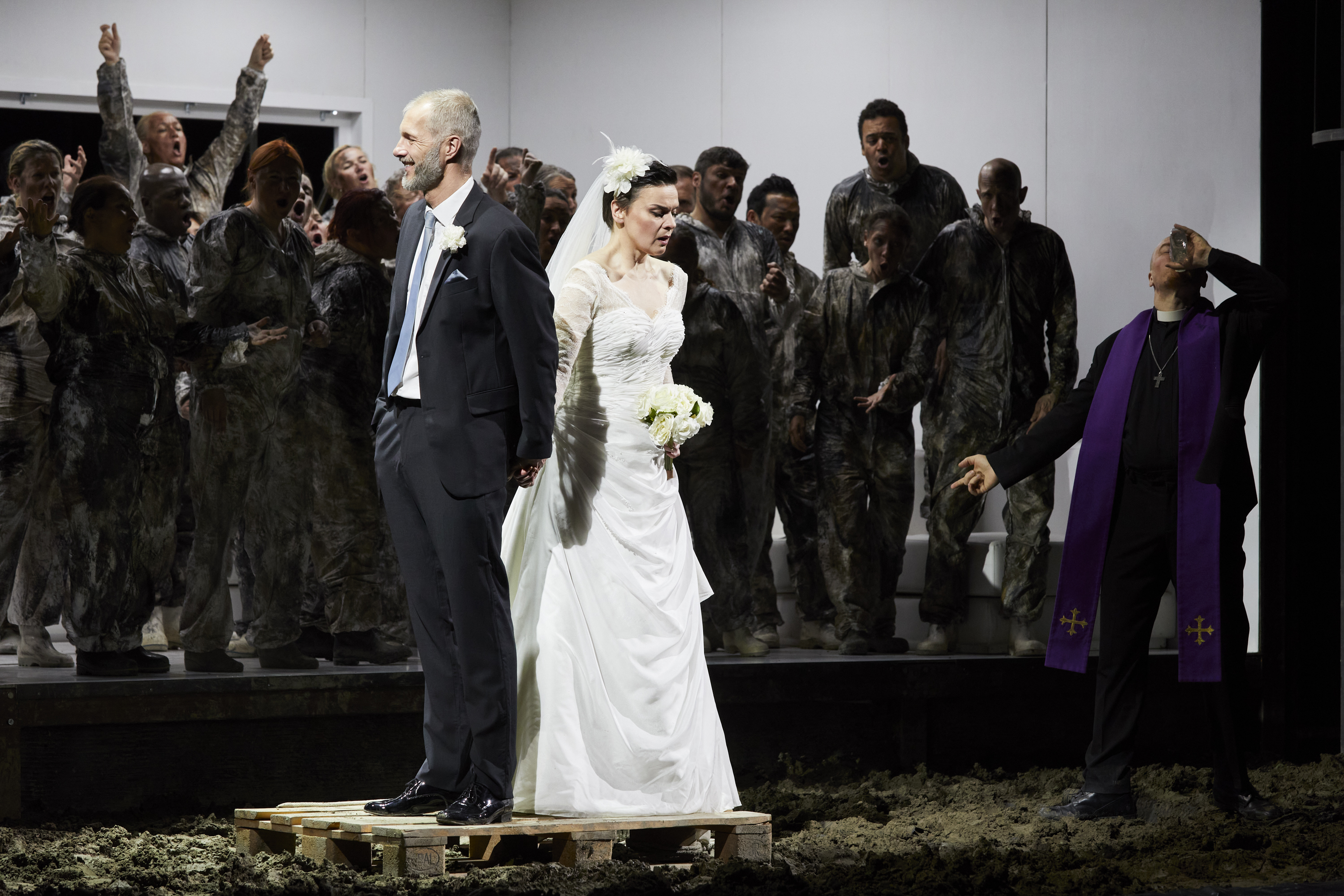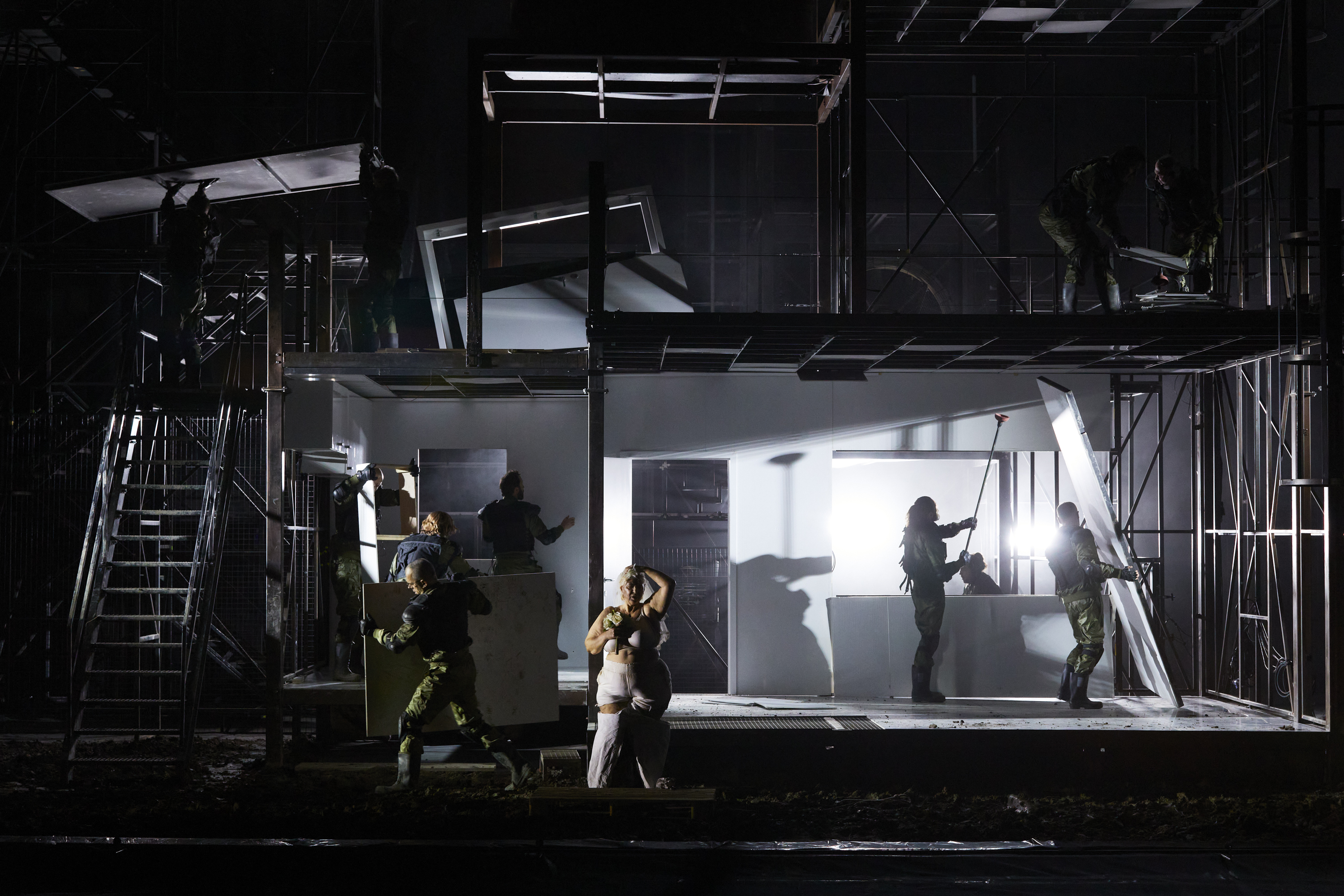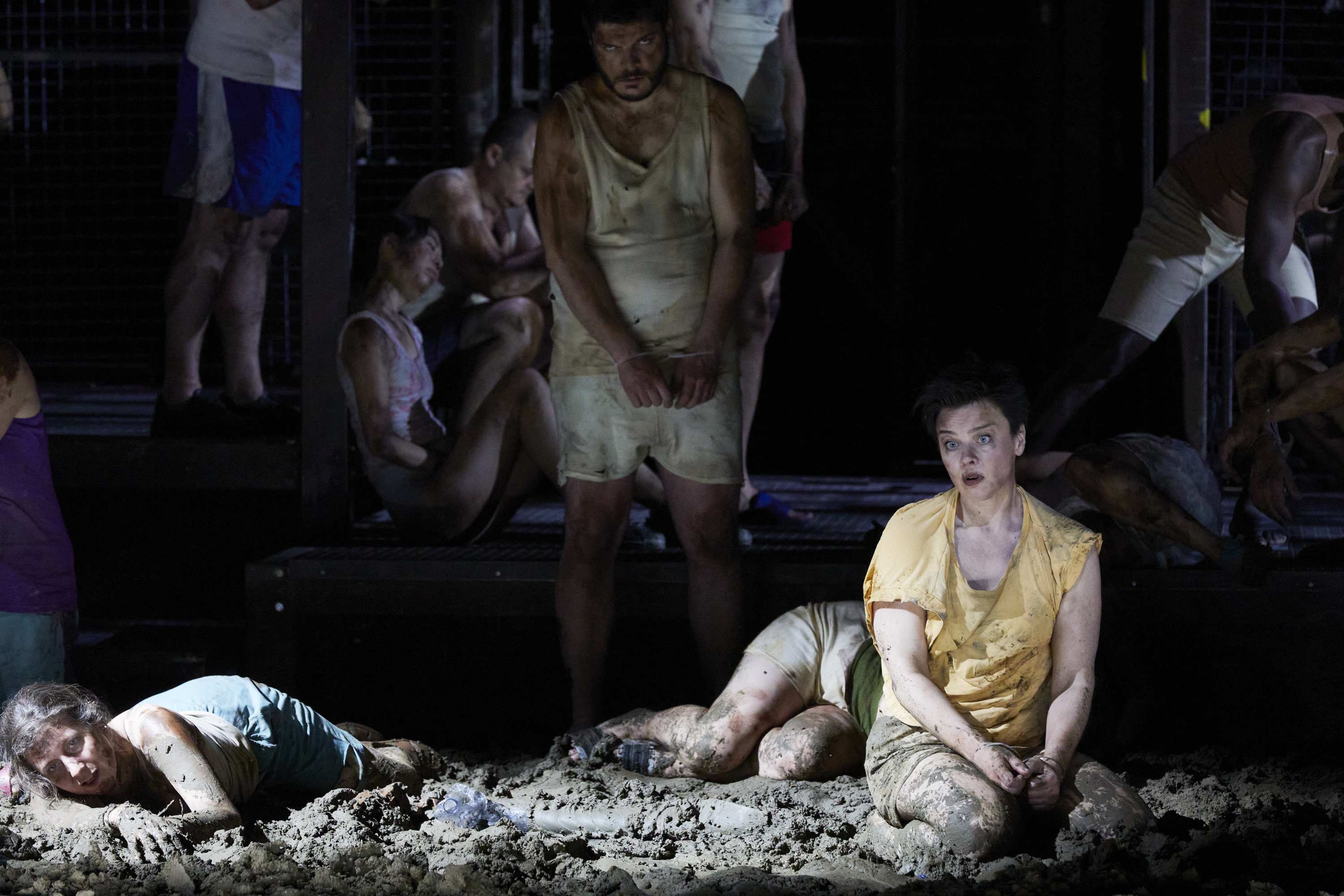 (…) je ne peux trouver ni repos ni paix jusqu'à ce que je descende sur la terre ; et si je redescendais sur terre, je voudrais m'enfoncer dans le sol. Avez-vous déjà ressenti cela ?
---
Леди Макбет Мценского уезда
Opera by Dimitri Chostakovitch

Libretto by Alexandre Preis
First performed in 1934 at the Maly Drama Theatre
Last performed at the Grand Théâtre de Genève 2006-2007
30 April, 2, 4 and 9 May 2023 – 7.30pm
7 May 2023 – 3pm
Duration: approx. 3h15 with one intermission
Not recommended for under 16 year olds
CAST
Musical Director Alejo Pérez
Stage Director Calixto Bieito
Scenography Rebecca Ringst
Costumes Ingo Krügler
Lighting Designer Michael Bauer
Dramaturgy Bettina Auer
Choir director Alan Woodbridge
Katerina Lvovna Ismaïlova Aušrinė Stundytė
Boris Timoféiévitch Ismaïlov Dmitry Ulyanov
Zinovi Borissovitch Ismaïlov John Daszak
Sergueï Ladislav Elgr
Aksinia Julieth Lozano
Sonyetka Kai Rüütel
Shabby Peasant Michael Laurenz
Pope / Old Convict Alexander Roslavets
Chief of Police Alexey Shishlyaev
3rd Foreman / Drunk man / Teacher Louis Zaitoun
Grand Théâtre de Genève Chorus
Orchestre de la Suisse Romande
Produced by the Opera Ballet Vlaanderen, first performed in 2014
Sponsored by
ALINE FORIEL-DESTEZET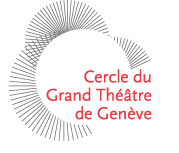 Dmitri Shostakovich wrote of the title role in his second opera, premiered in 1934: "Even if Katerina Lvovna is a murderer, she is not a scumbag. Her conscience torments her. (…) I can empathise with her…". Unlike Lady Macbeth, Katerina does not kill out of ambition, but for love and passion. Married to a rich merchant's son who has no interest in her, brutalized by her father-in-law, her life is empty and boring. She has a love affair with Sergey, a womanizer from the staff. Katerina first kills her father-in-law, then, with Sergey's help, her husband. The murder is discovered, and the lovers are sent to a labour camp in Siberia. On their way to exile, Sergey becomes involved with a fellow prisoner. Katerina, at her wits' end, drags her rival with her to a watery death. In addition to murder, the opera features brutal sex, sadistic harassment and sexual assault. Buoyed by its steamy subject matter, the opera had some initial success, but Stalin could hardly put it on display abroad to represent new Soviet art. So the regime ruthlessly condemned it in 1938, stifling the composer's nascent operatic career before he turned 30. The opera's dizzying musical and dramatic narrative also includes fragments of operetta, music hall, cabaret and jazz with the orchestra leading the party – one senses Shostakovich's vast experience as a silent film accompanist. Calixto Bieito, for one, is in a film noir mood as he returns to Geneva to continue the cycle of Russian operas after his masterful War and Peace, another opera whose fate was strongly influenced by Stalin. His production for the Flanders Opera in 2014 takes place in a rotten industrial labyrinth, where one can only work in hazmat suits, and which recalls the polluted and dilapidated metropolises of Russia and China… or Detroit. According to Bieito: "It's not Romeo and Juliet, it's the apocalyptic thriller of a love in a post-capitalist system." The Argentine Alejo Pérez, also a partner in War and Peace, returns to conduct the Orchestre de la Suisse Romande and to introduce Lithuanian soprano Aušrinė Stundytė (a staggering Elektra in Salzburg in 2020 and already Lady Macbeth in this production in Antwerp and later in Warlikowski's staging in Paris) in the title role who will have her passionate roll in the hay (and the mud) with the expressive Czech tenor Ladislav Elgr as Sergey. Around them is a cast of great Slavic voices, who have already impressed us at the Grand Théâtre in War and Peace, notably the basses Dmitry Ulyanov, as the evil father-in-law Boris, and Alexander Roslavets, as the Pope and the Old Convict.
Introduction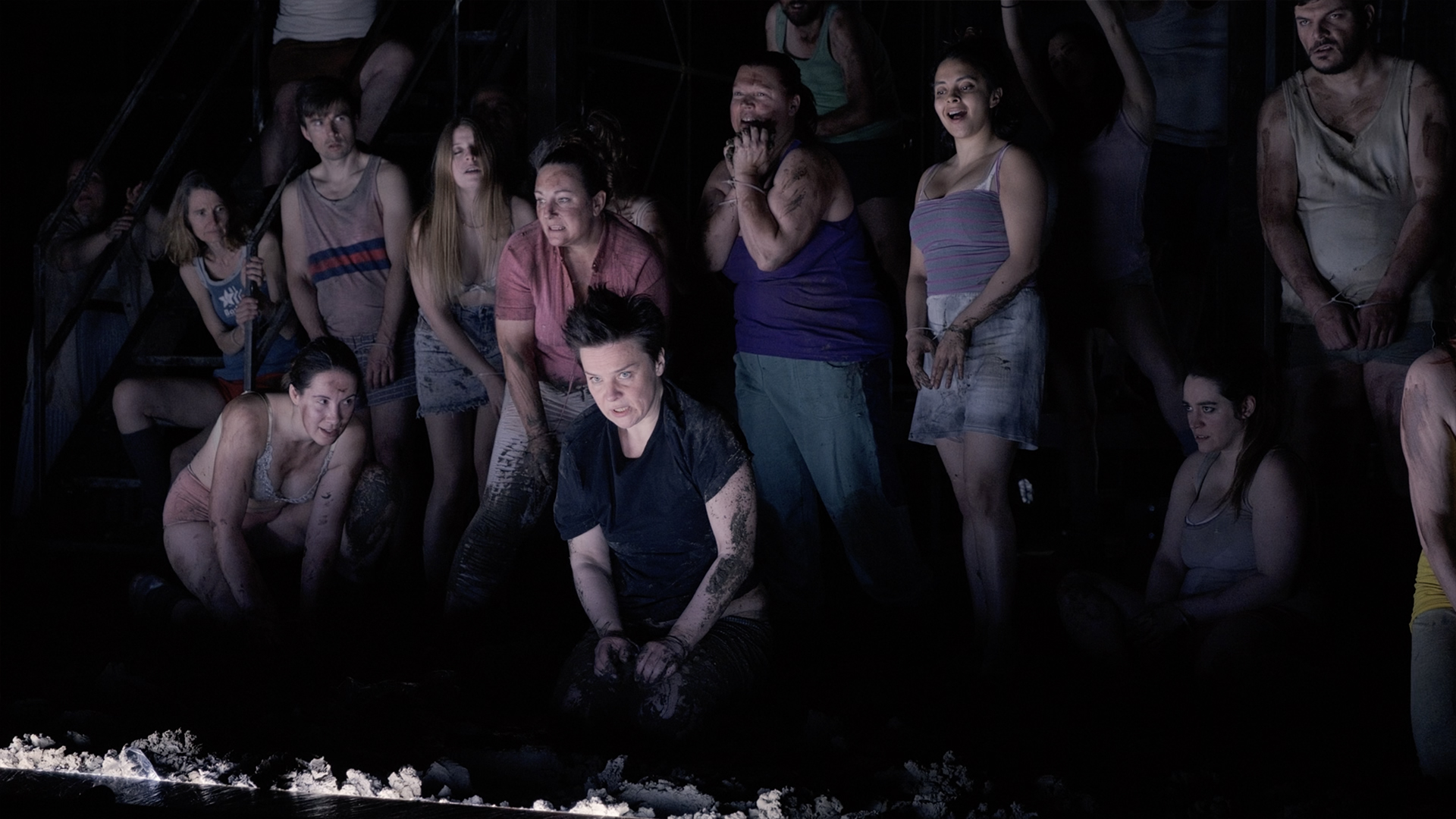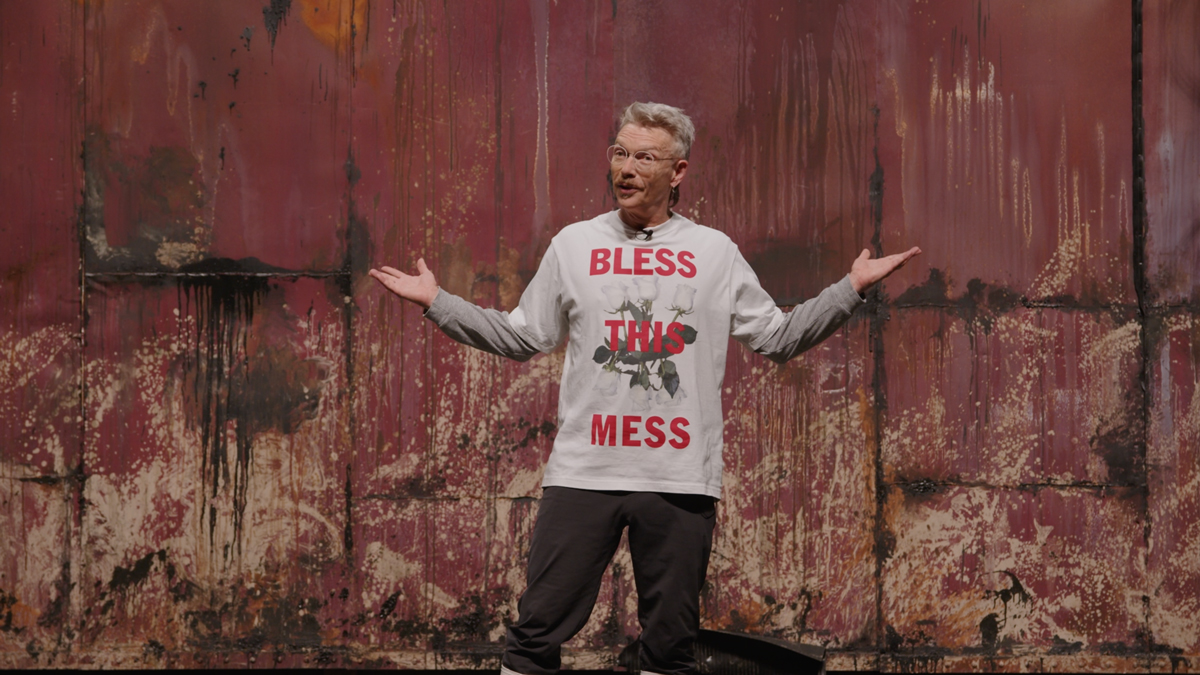 Plage
Lady Macbeth at La Plage
Check out all the various events connected with the production.
Duel #3
Thursday, May 11 at 8PM
+
–
Russie, le grand déchirement
Un spectacle basé sur le duel épistolaire de Iegor Gran et Nadia Sikorsky

Loin de la Russie, loin de l'Ukraine, loin du front, il nous semble être. Mais pourtant les questions que posent cette guerre ont un écho dans chacun d'entre nous. Iegor Gran et Nadia Sikorsky s'interrogent depuis Paris et Genève sur notre avenir et celui de la Russie, sur celui des Russes de là-bas et d'ici et peut-être surtout sur ce qui fait notre humanité. En point d'orgue à leur correspondance parue ces dernières semaines dans T, le magazine du Temps, le metteur en scène et comédien Nicolas Zlatoff et son équipe nous offrent une immersion dans ce dialogue entre l'histoire et l'actualité.

Conception et jeu Margaux Le Mignan, Nicolas Zlatoff
Réalisation vidéo Lucien Monot
Regard extérieur Agathe Hauser

Thursday, May 11, 2023
At 8PM
CHF 15.-
Free admission for students upon presentation of their student card
GTG

> BOOK

> MORE INFOS


Duel, une dispute épistolaire à suivre dans T, le magazine du Temps, et à découvrir sur la scène du Grand Théâtre de Genève.
Un partenariat Grand Théâtre de Genève et Le Temps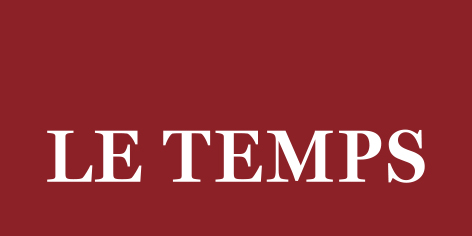 Intropéra
45 minutes before the performance
+
–
45 minutes before the bells call you into the house, it's time to refresh your memory and go back to the beginnings of the opera: we offer a brief introduction to remind you what the work is all about and what kind of magical, apocalyptic, critical or hyper-realistic worlds the people behind the production have in store for you. Lickety-split, there's just enough time to grab some bubbly before you take your seats under the star-studded ceiling of a thousand and one operas!

45 minutes before each performance
Free admittance with performance tickets
Foyer of the GTG
Apéropéra
Thursday, April 20 at 6:30PM
+
–
About Lady Macbeth of the Mtsensk District
100% Shostakovich apero with the soprano Evelina Dobračeva accompanied for the occasion by the violinist Alissa Margulis, the cellist Dan Sloutskovski and the pianist Audrey Vigoureux. Between romances, elegies and joyful or macabre dances, come and dive into the world of the brilliant Russian composer with its many sides.

Thursday, April 20, 2023
At 6:30PM
CHF 25.–
First drink included (except cocktails and champagne)
In the foyer of the GTG
Éclairage
Tuesday, April 25 at 6:30PM
+
–
Lady Macbeth de Mtsensk : Quand "le chaos remplace la musique"
Une conférence présentée par Christian Merlin

Le 26 janvier 1936, rendant compte de Lady Macbeth de Mzensk, la Pravda titre : « Le chaos remplace la musique ». Soufflé par Staline, cet article marque le début d'une interminable disgrâce pour le compositeur jusqu'ici le plus en vue de son pays. En un instant, il passe du statut de fleuron de la jeune musique soviétique à celui de paria mis à l'index.
Qu'avait donc fait Chostakovitch pour mériter un tel opprobre ? Peut-être qu'il avait trop bien réussi à saisir les permanences de l'âme russe tout en les adaptant à l'époque moderne, mettant en musique le désir, la violence, la critique sociale avec une crudité rare mais très humaine.

Tuesday, April 25, 2023
At 6:30PM
Théâtre de l'Espérance
> acces

more infos

En coulisse
Sunday, May 7
+
–
Haven't you ever wondered what it's like on the other side, when the curtain falls on a performance? How does all the technical machinery work? What do the stagehands have to do to get things back into working order? Or maybe just bump into one of the stars of the show?

So let us raise the curtain on all this for you. With every production, we give our patrons an opportunity to come backstage with us, raise their eyes to the flies and take a good look at what's behind the sets. It may be dark in the wings but there's a whole lot going on there! And because it's a really busy place, we can't really do this more than once per performance run. You will need to book your visit beforehand, so don't delay!

A member of the theatre staff who can answer all your questions and show you some of the very impressive features of our opera house takes you backstage for free.

After the May 7th performance, a member of the theatre staff who can answer all your questions and show you some of the very impressive features of our opera house takes you backstage for free.

The "En coulisse" tour lasts about 20 minutes, starts 15 minutes after the performance, is free of charge on prior reservation with our box office service by email [email protected].
22-23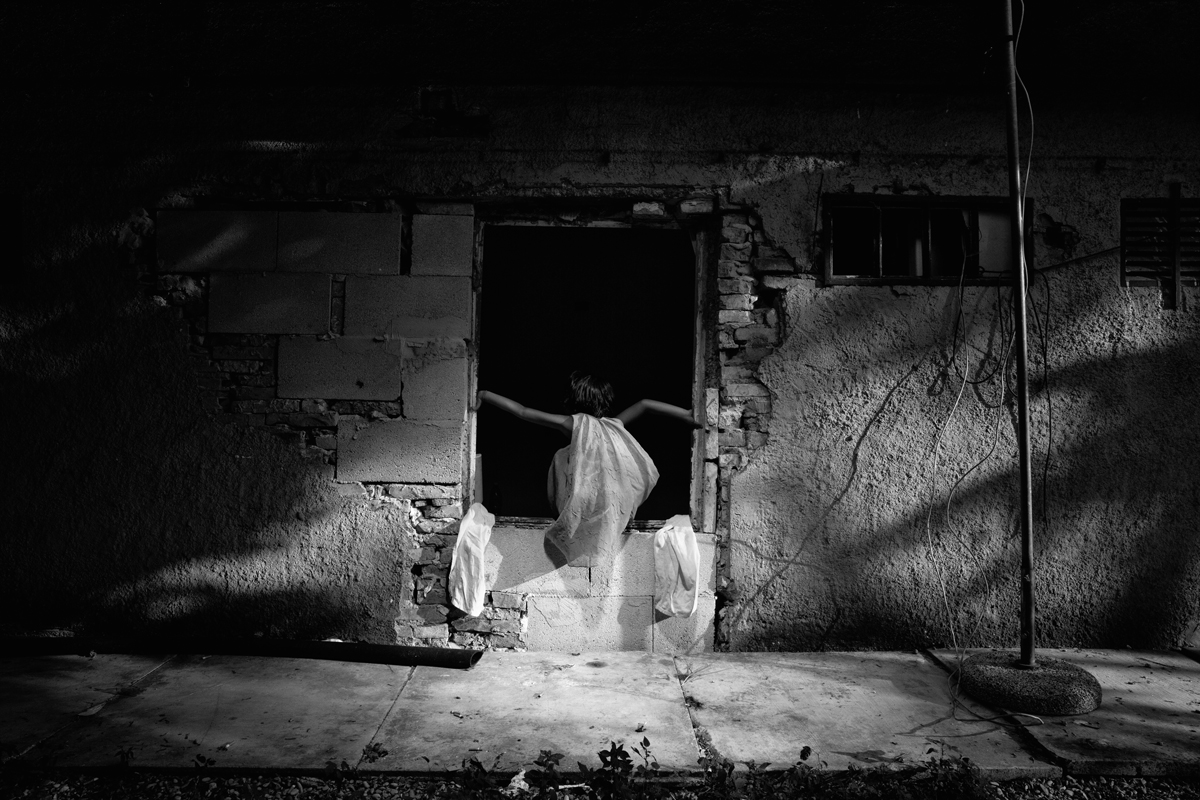 Programme
Opera, ballet, La Plage, … Find the complete programme of the new season.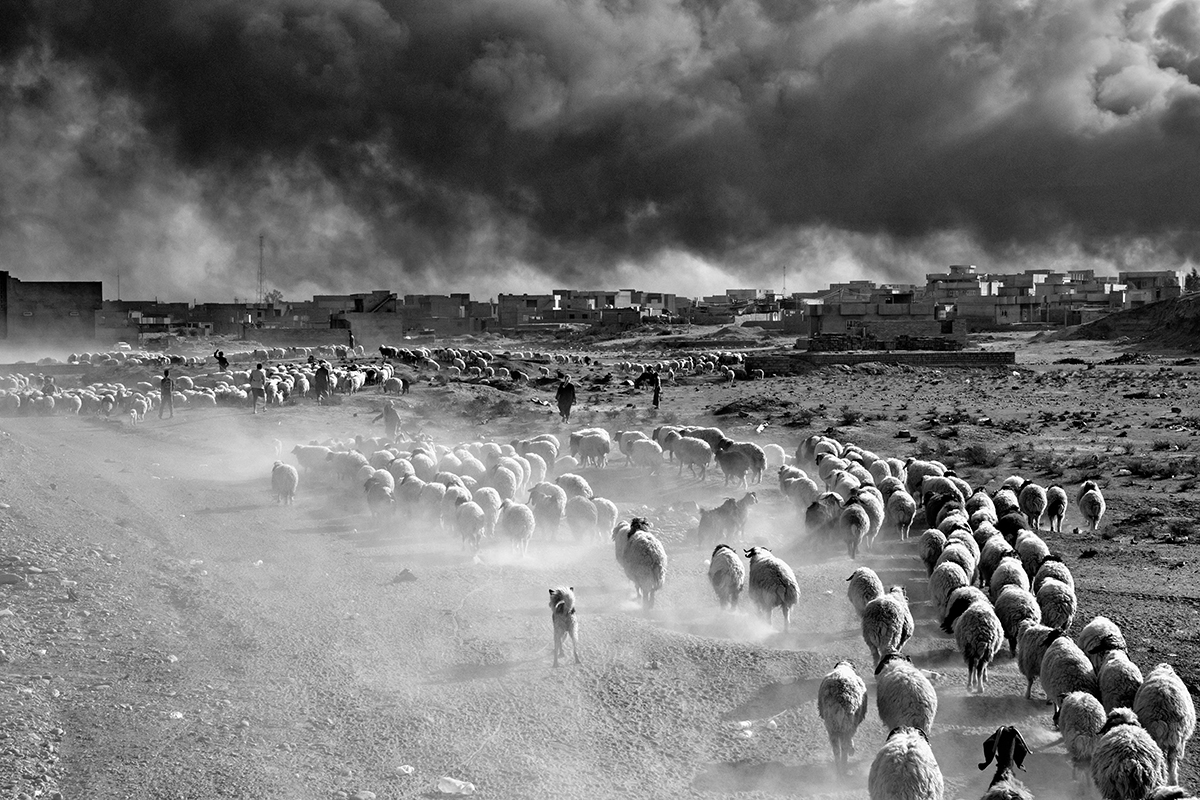 Migrating Worlds
Introduction, artist interviews, explanations… everything you need to know and understand about the new GTG programme.
Stay connected with the GTG
Légende photo
Des membres des YPG kurde explorent la ville récemment libérée de Sinjar. Irak, 2015
© Paolo Pellegrin
Lady Macbeth of the Mtsensk District © GTG / Magali Dougados