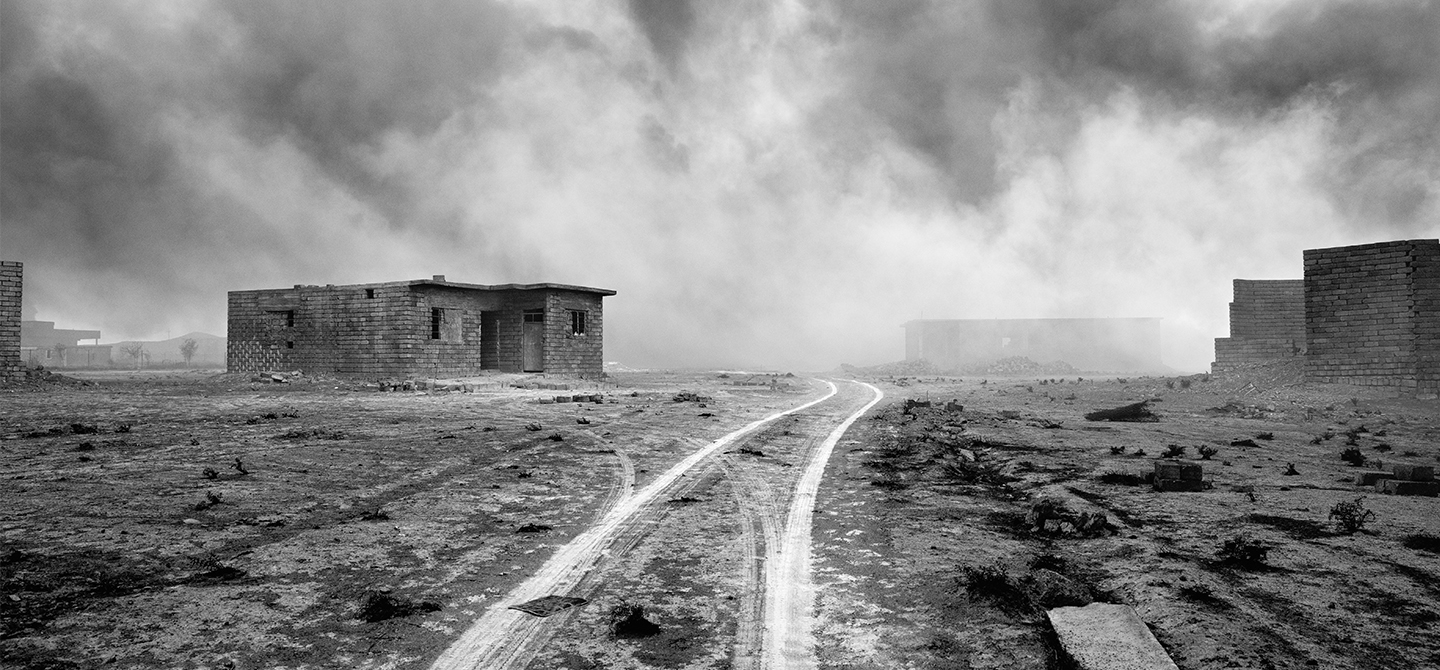 Damien Jalet, Fouad Boussouf
THR(O)UGH & VÏA preview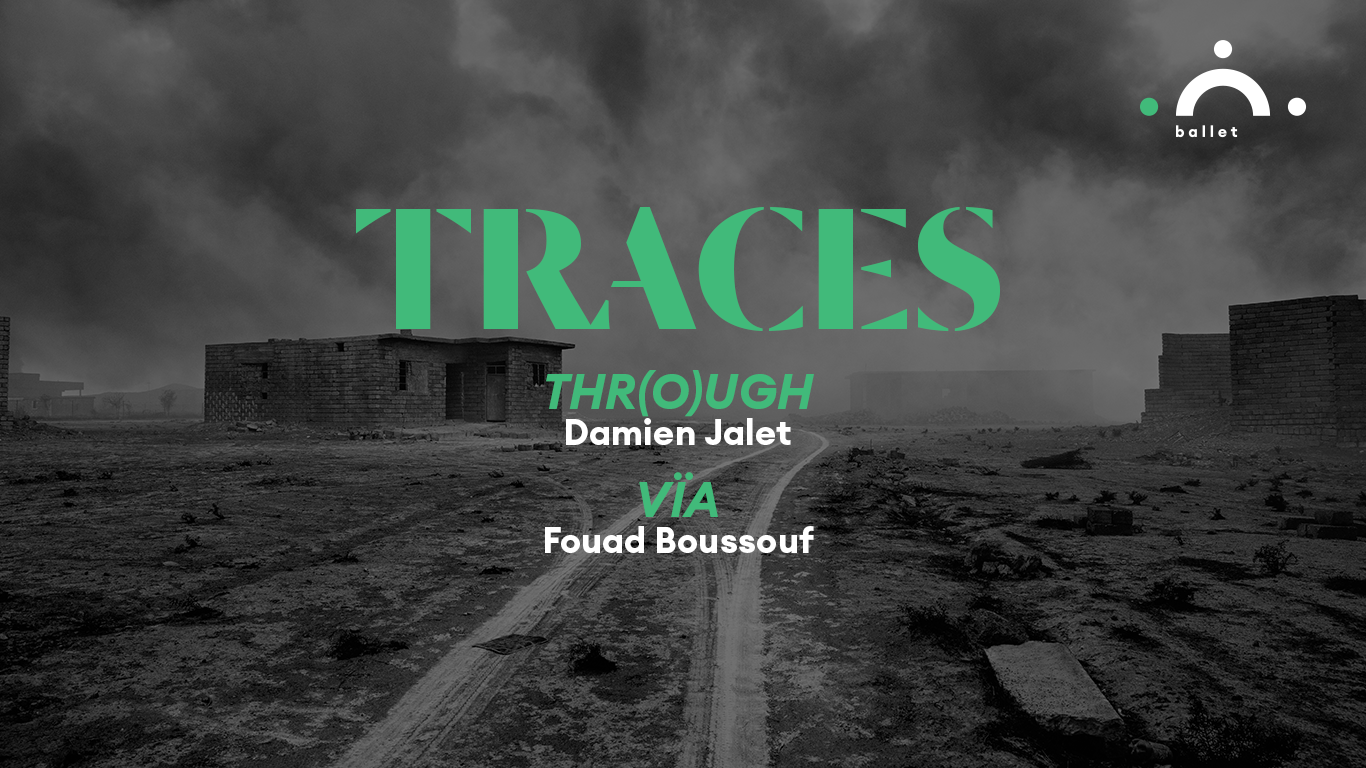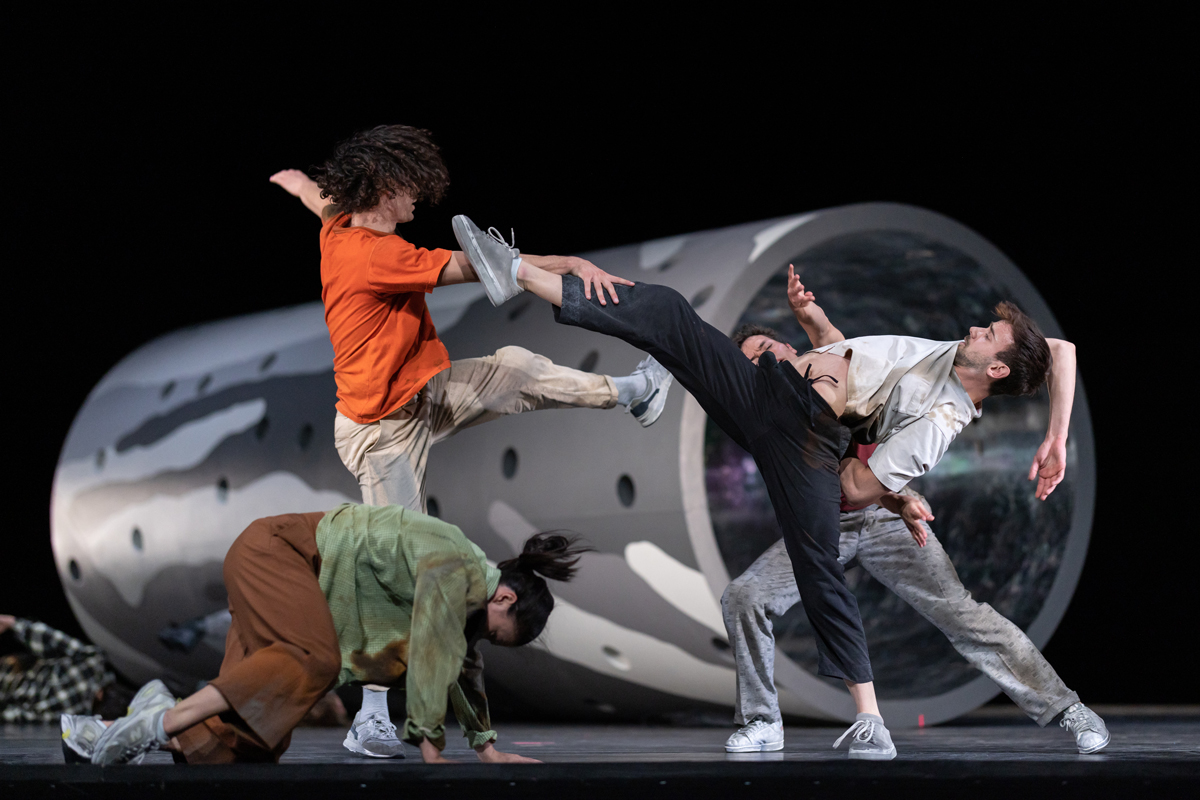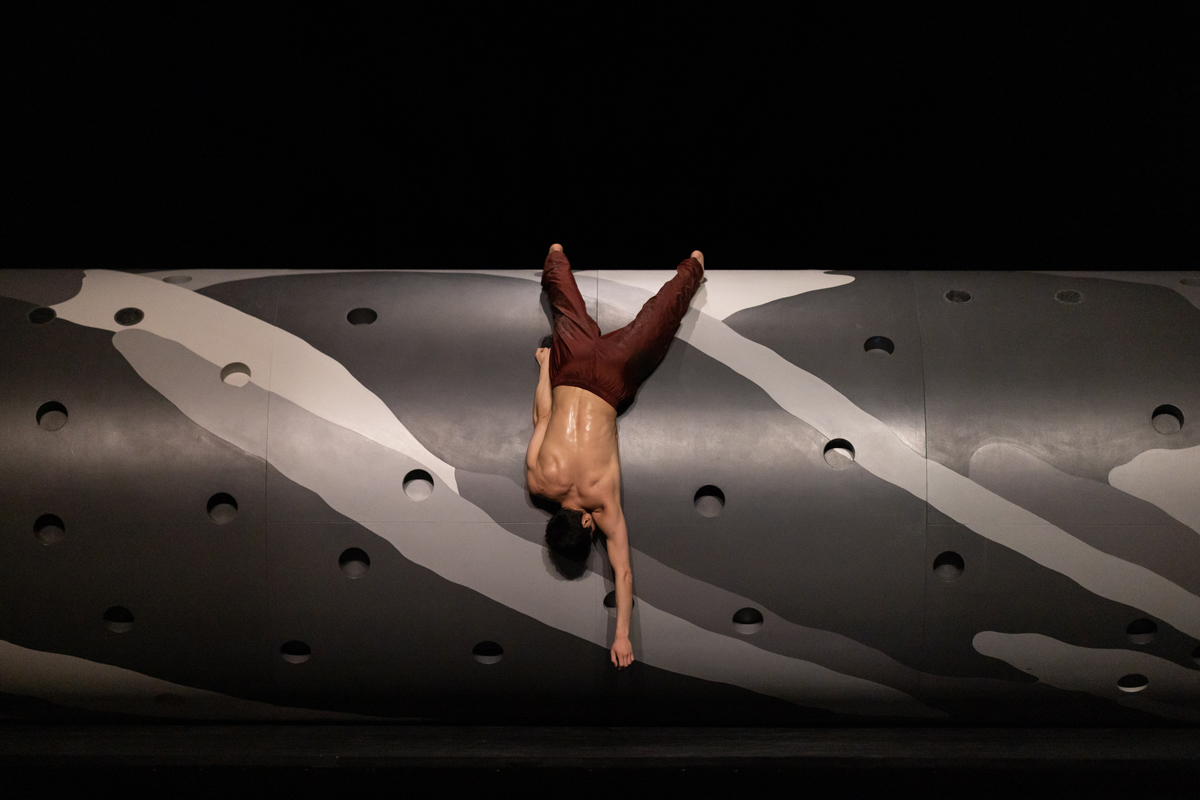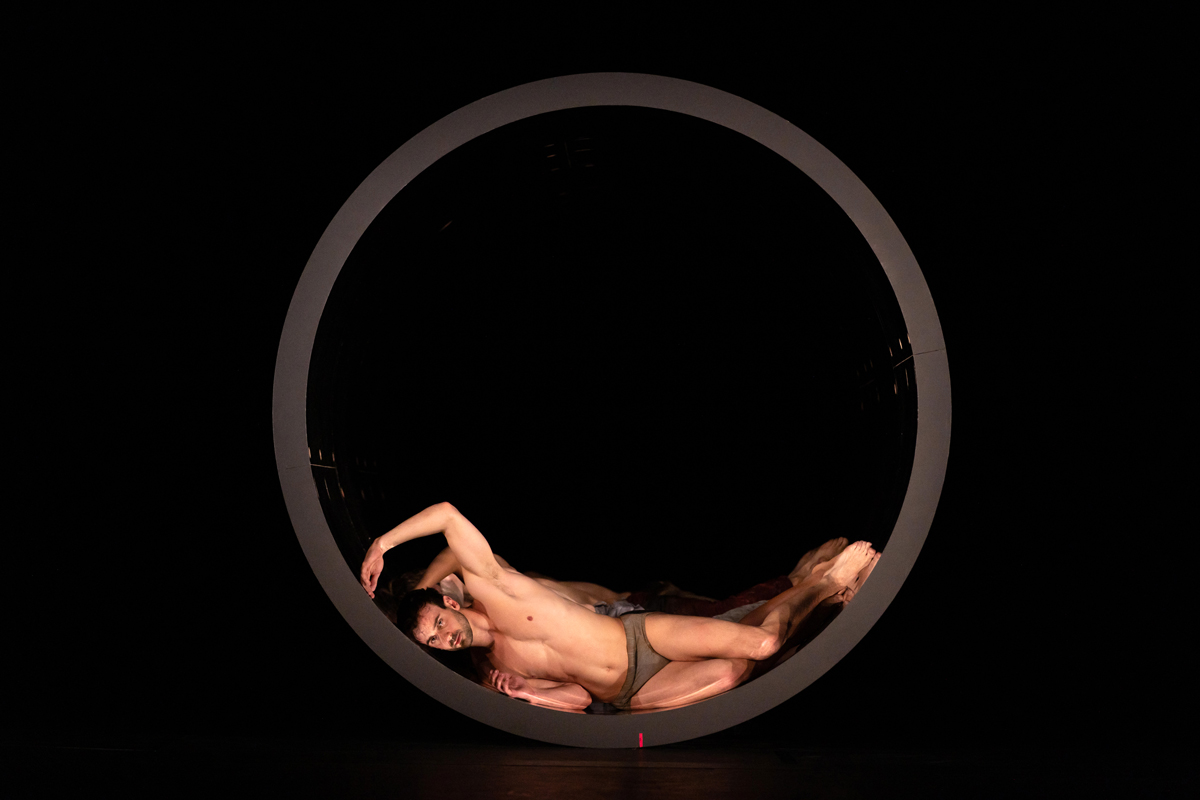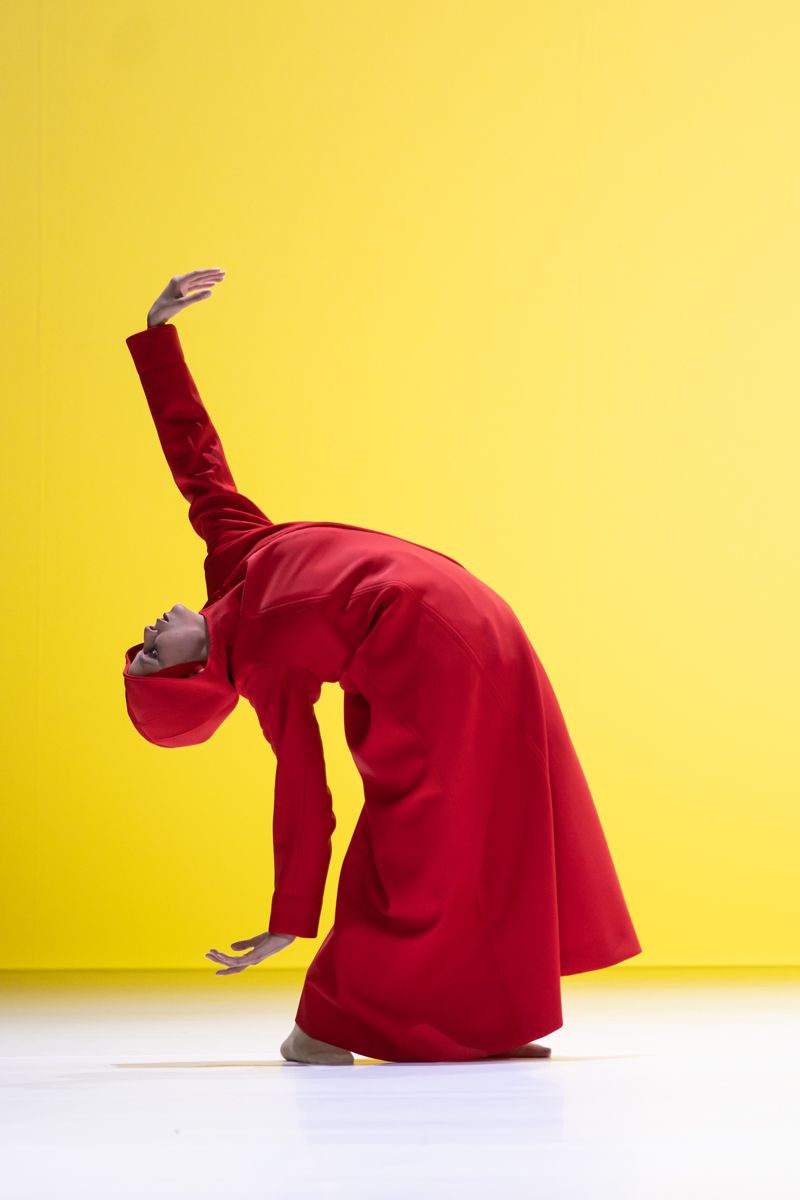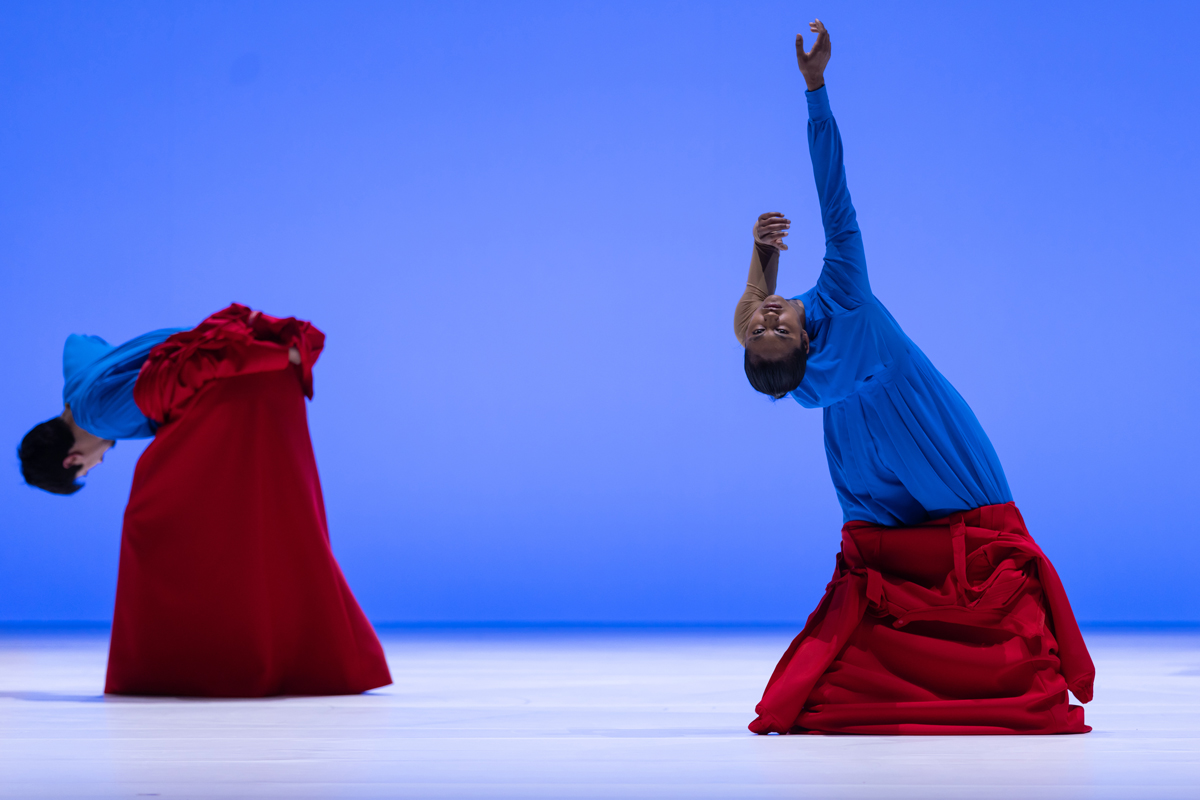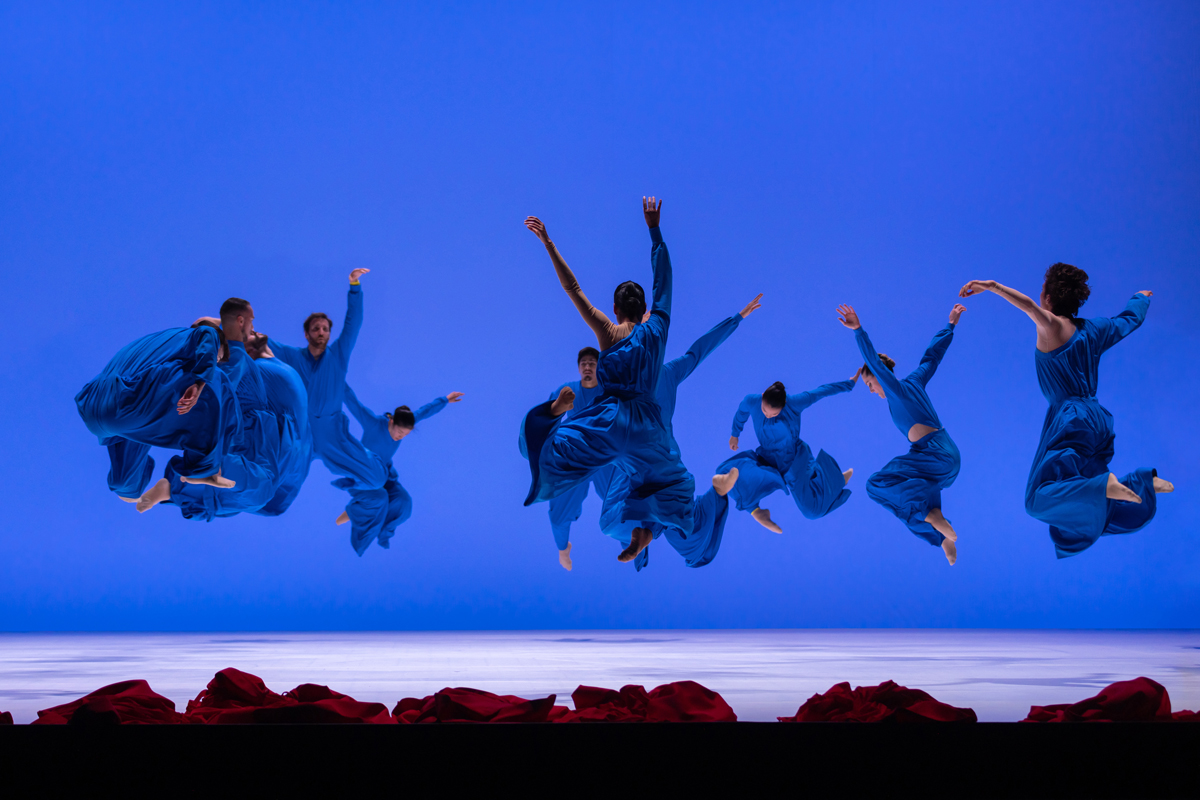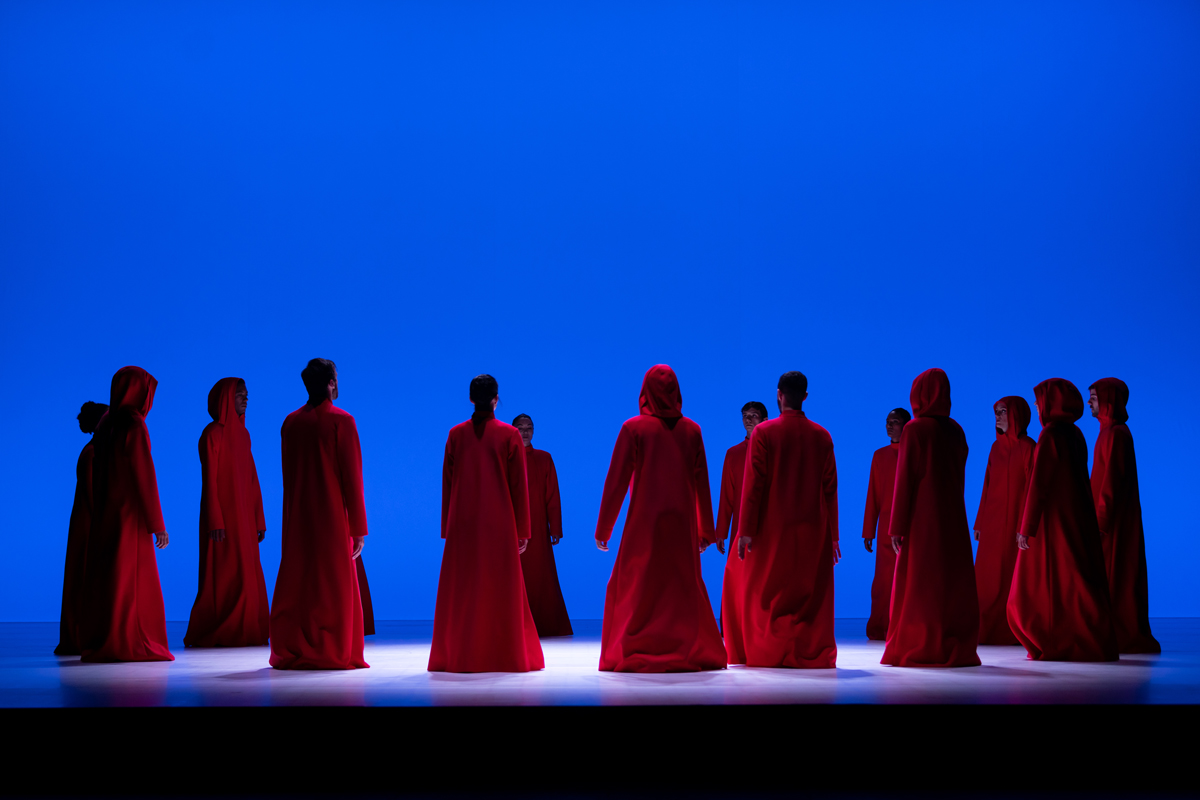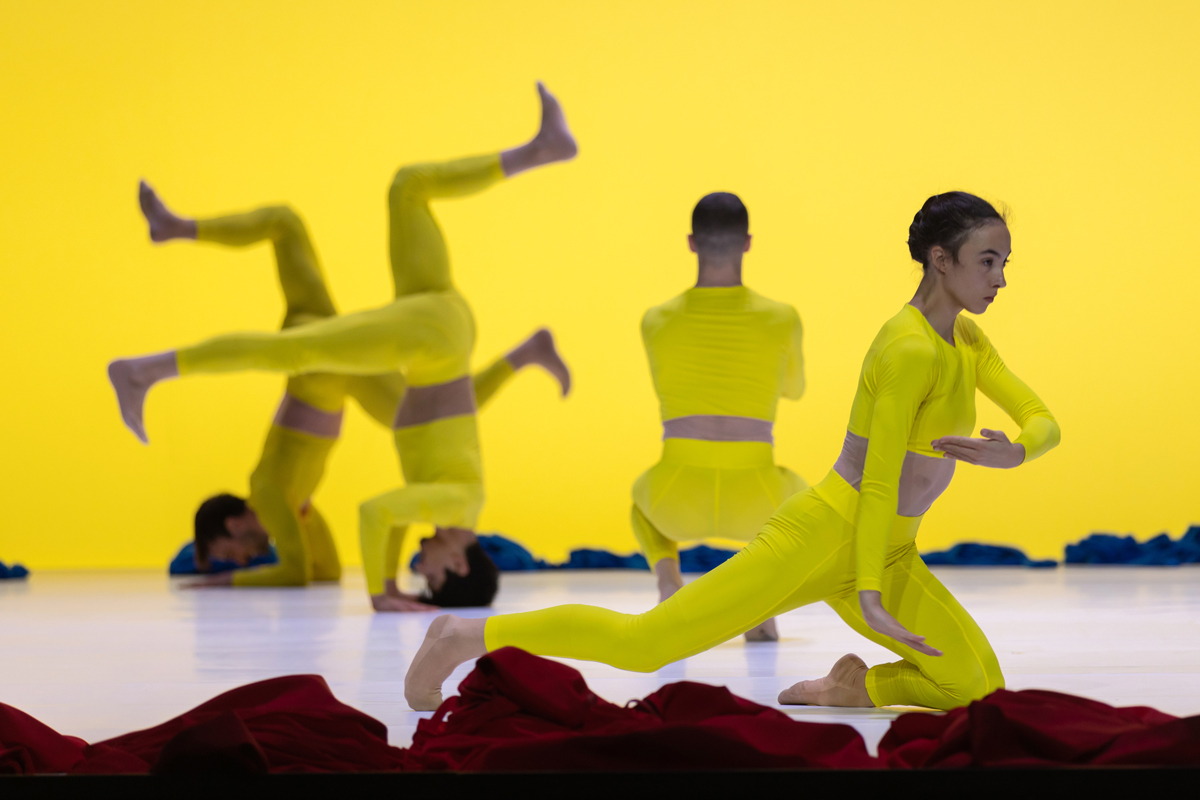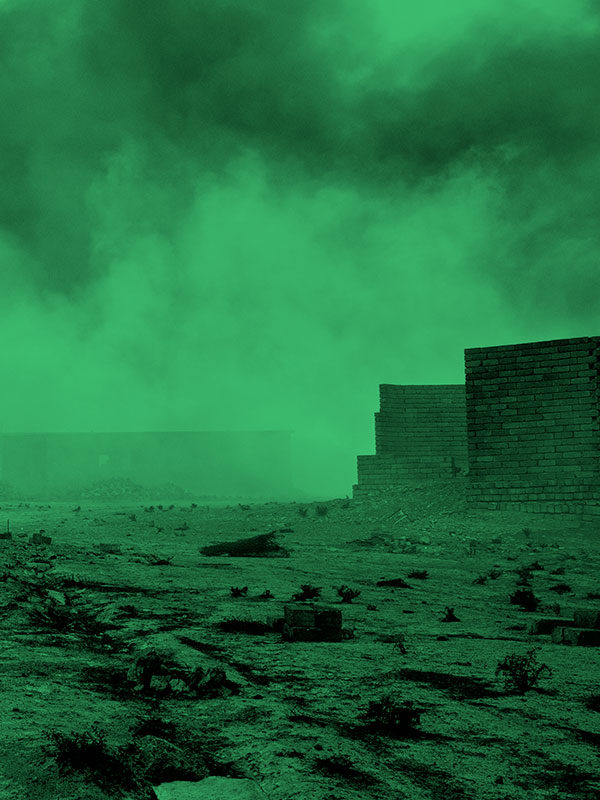 Across the evening sky, all the birds are leaving
But how can they know it's time for them to go?
---
THR(O)UGH
Damien Jalet
First performed in 2016 for the Hessiches Staatballet de Darmstadt
VÏA
Fouad Boussouf
World premiere
19, 20, 21 and 22 April 2023 – 8pm
23rd April 2023 – 3pm
Duration: approx. 1h50 with one intermission
Bâtiment des Forces Motrices (BFM)
Pl. des Volontaires 2, 1204 Genève
> access
CAST
Thr(o)ugh
Choreography Damien Jalet
Choreography Advisor Aimilios Arapoglou
Scenography Jim Hodges et Carlos Marques da Cruz
Lighting Designer Jan Maertens
Costumes Jean-Paul Lespagnard
Music Christian Fennesz
Vïa
Choreography Fouad Boussouf
Choreographya assistant Filipa Correia Lescuyer
Scenography Ugo Rondinone
Lighting Designer Lukas Marian
Costumes Gwladys Duthil
Music Gabriel Majou
Grand Théâtre de Genève Ballet
Coproduction with Équinoxe – Scène nationale de Châteauroux
Sponsored by


As the final flourish of Sidi Larbi Cherkaoui's first ballet season, TRACES is both a rite of memory and a celebration of the present, always on the move. Damien Jalet, associate artist of the Geneva Ballet, will present THR(O)UGH, the sibling-piece of SKID, seen at the beginning of the season. Fascinated by rituals, states of danger, and gravity as a linking dimension in all these phenomena, Damien Jalet and New York visual artist Jim Hodges have created a piece in which an enormous cylindrical object, like a tunnel or a passageway between the natural and the supernatural, invites dancers to interact with it. This project was catalysed by Damien Jalet's personal experience as a witness and survivor of the 13 November 2015 attacks in Paris. To process the unerasable images of these atrocities and soothe a broken spirit, THR(O)UGH's tunnel brings the darkest memory of the choreographer's life into a different light. Christian Fennesz's music influences the physicality of the dancers in this chaos, between crash-test dummies and ghosts. Virtuoso, random, incandescent, always on the edge of control and going into a tailspin, the dancers wear clothes (Jean-Paul Lespagnard) that bear witness to the intense experiences of their collective life. THR(O)UGH carries the traces of the moment of unforeseen danger, that precise moment when time and place determine our future. Born in Morocco, dancer, choreographer and dance educator Fouad Boussouf, arrived in France at the age of 7. As a young dancer, he threw himself wholeheartedly into hip-hop dance, modern jazz and new circus, while earning a master's degree in social sciences at Paris XII. His tribute to Umm Kulthum, the legendary diva of Arabic song, OÜM, caused a sensation at the Dance Biennale in Lyon in September 2021. Since January 2022, Fouad Boussouf has been the director of the Centre chorégraphique national du Havre. He brings with him the prominent Swiss visual artist Ugo Rondinone, sculptor of the supersize with a psychedelic palette and his former accomplice in a video-dance piece, Burn to shine, in 2020. For VÏA, Boussouf and Rondinone have imagined a luminous stage with tones as hot as asphalt under the sun, where dance is brought back to its point of origin, the ground. This origin, for Fouad, is also the African earth, the street and the ways of hip-hop dance, the urban track that you hit, against which you bounce, not necessarily high, but hard. Until the moment of trance, when the body, tired of leaving its traces, crashes, rolls up and evaporates. VÏA is a presence of every moment, where there is no right or wrong way, but only justness, or perhaps even justice.
22-23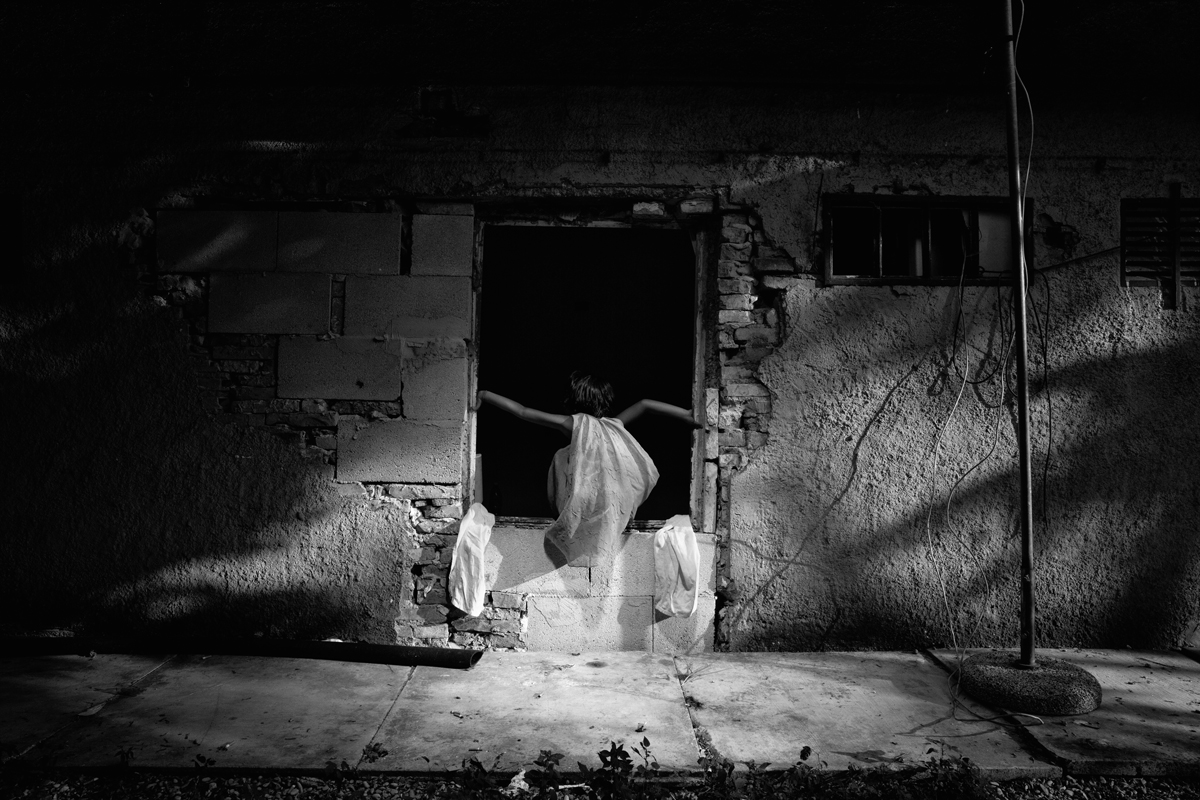 Programme
Opera, ballet, La Plage, … Find the complete programme of the new season.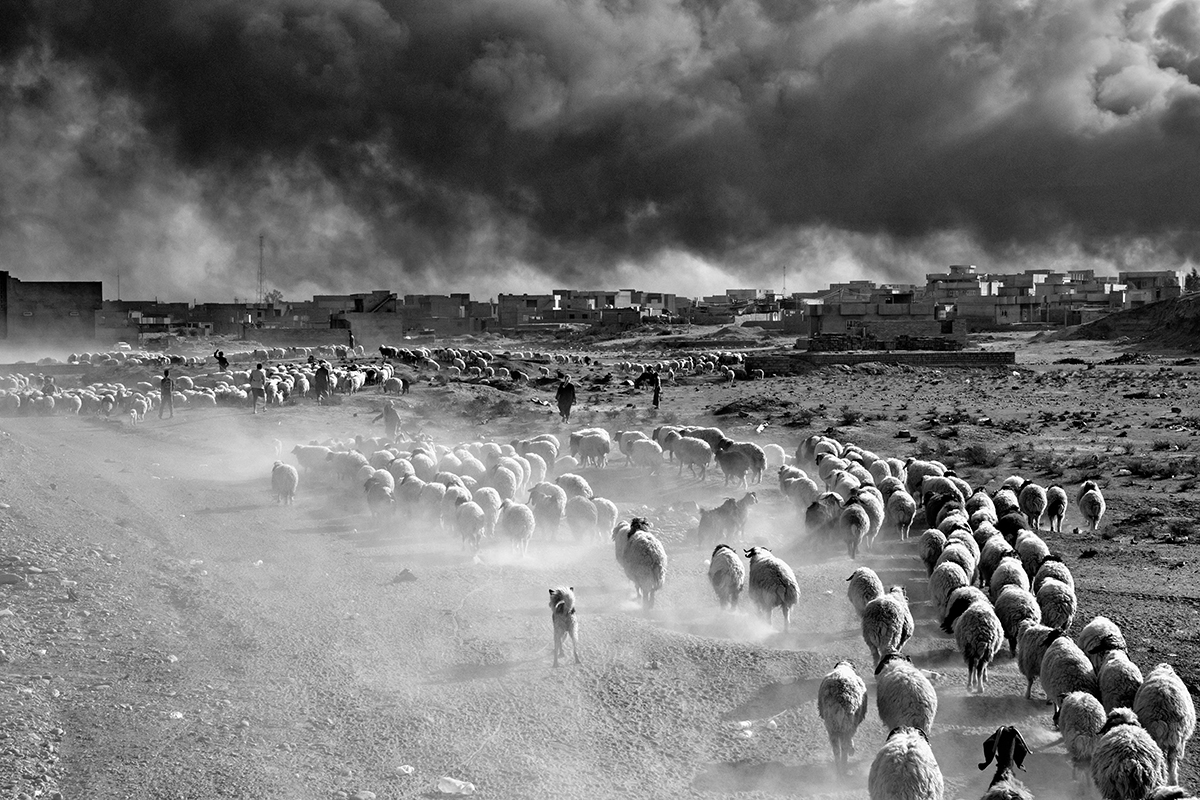 Migrating Worlds
Introduction, artist interviews, explanations… everything you need to know and understand about the new GTG programme.
Season ticket
Treat yourself to the emotion of a season and get guaranteed the best seats, at the best price, in all categories!
Find out about our 2022-2023 season tickets offers.
Stay connected with the GTG
Légende photo
Les combattants de Daech ont mis le feu à des champs de pétrole autour de Qayyarah, une ville située au sud-est de Mossoul. Irak, 2016
© Paolo Pellegrin
Photos de THR(O)UGH et VÏA © GTG / Gregory Batardon