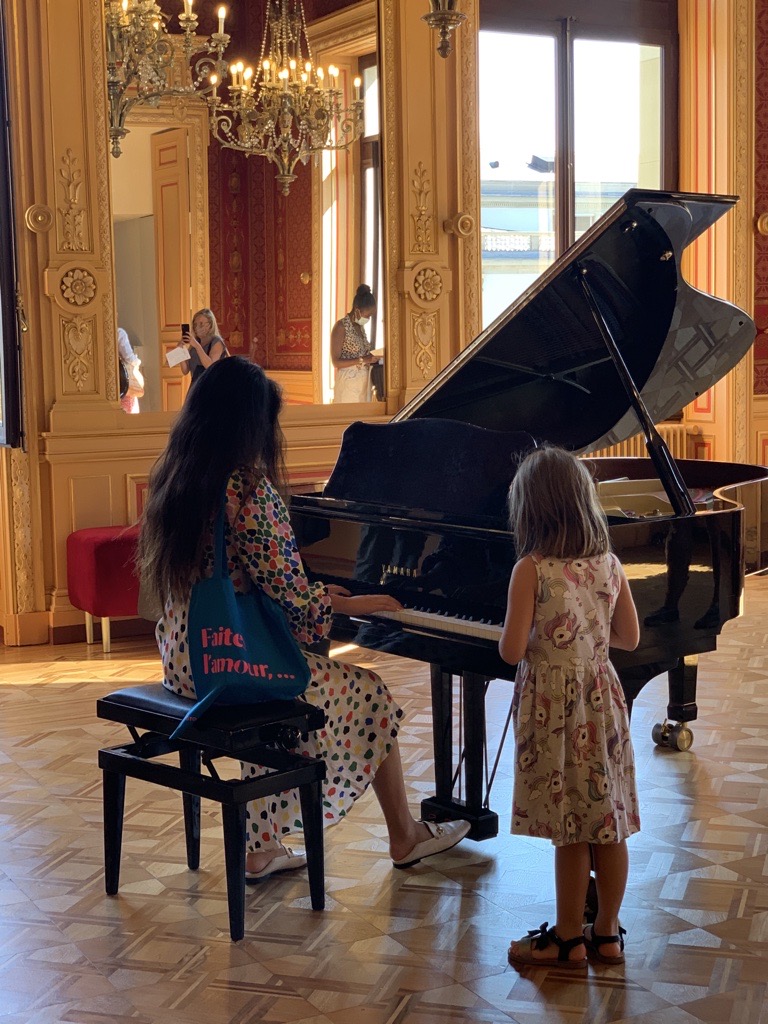 Let's try a different approach to opera and ballet…
With every Grand Théâtre production this season, there will be a Saturday morning of creative workshops related to the upcoming opera or ballet. Song, dance, drama, text, visual arts, it's all there waiting to surprise you and help you express yourself: voice, stage, theatre and image professionals will guide you through the many aspects of opera, the art that has everything!
#1
The Storm: about Kát'a Kabanová by Janaček / Theater and music workshop
By Tamara Fischer and Mariama Sylla
Kát'a Kabanová is suffocating in the closed environment of her small provincial town in Russia, squeezed between her falot husband, Tichon, and her authoritarian and contemptuous mother-in-law, Kabanicha. How can she resist the attention of the young Boris during her husband's absence? Can Kát'a find happiness or will frustration and despair lead her to tragedy?
Composer Leoš Janaček was a great lover of literature and theater. The libretto of his opera Kát'a Kabanová was taken from the play The Storm by Alexander Ostrovsky. In an acting workshop that will also feature Janaček's musical score, join us in discovering the characters and the fable of Kát'a Kabanová.
Saturday, October 8, 2022 at 11am
From 12 years old
Duration 1h30
At the GTG
30 free tickets upon reservation with La Fête du Théâtre, online below, or by e-mail: [email protected], or by phone: 022 908 20 31
In collaboration with the Fête du Théâtre
Katia Kabanova 8.10.2022
Mondes flottants 5.11.2022
Maria Stuarda 19.11.2022
Parsifal 21.1.2023
Le Retour d'Ulysse 18.2.2023
Voyage vers l'Espoir 18.3.2023
Lady Macbeth de Mtsensk 29.4.2023
Nabucco 3.6.2023
Saturdays At 11AM
Entry CHF 15.–
CHF 10.– (up to 12 years old)
Various meeting points
Stay connected with the GTG