Tribune de Genève
"A rare communion between the pit and the delicate whisper of the plateau"
Les Indes galantes – Preview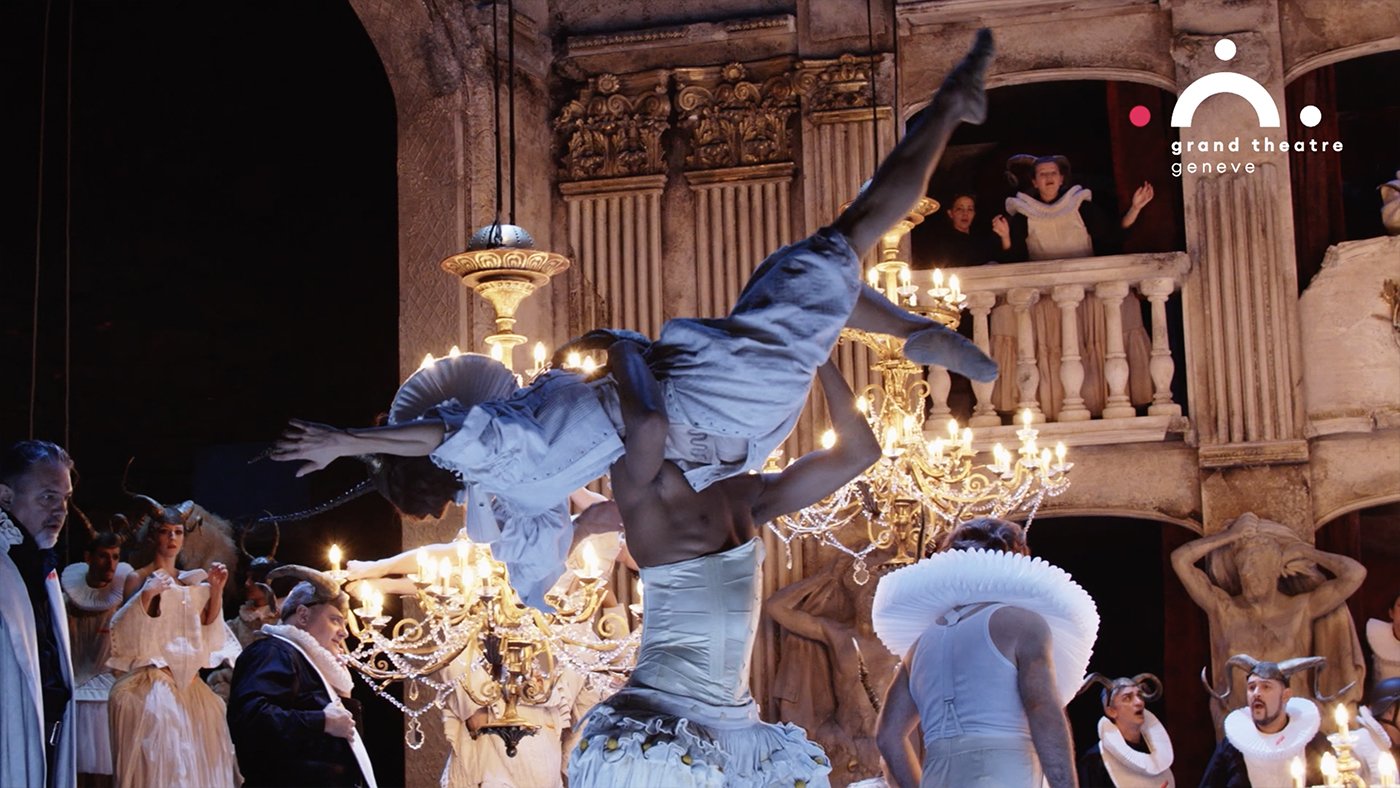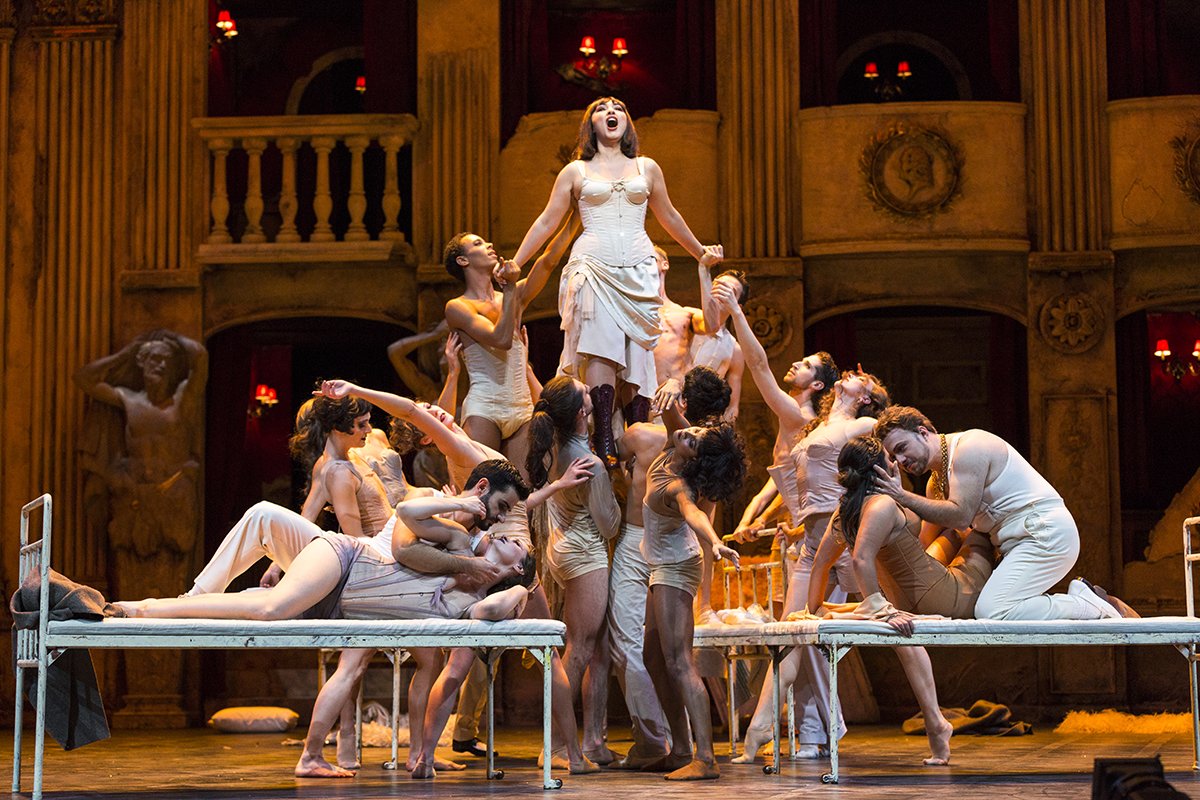 Les Indes galantes © GTG / Magali Dougados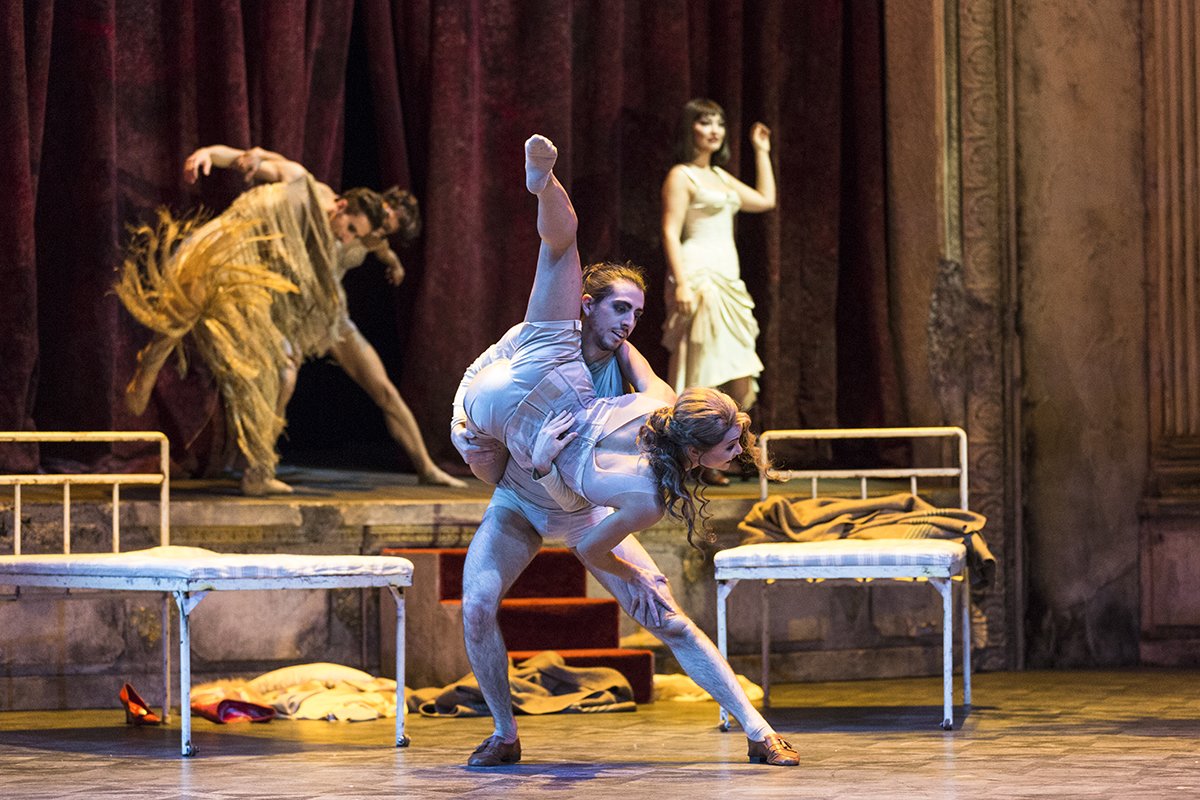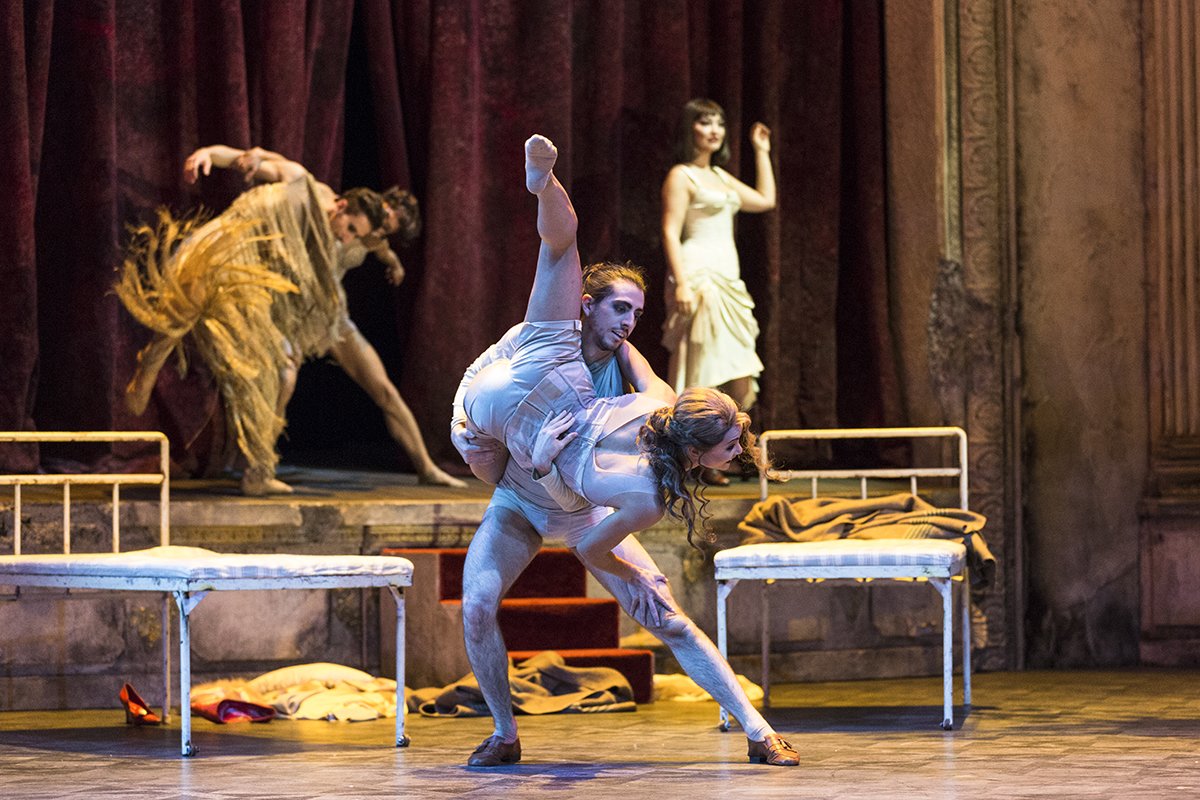 Les Indes galantes © GTG / Magali Dougados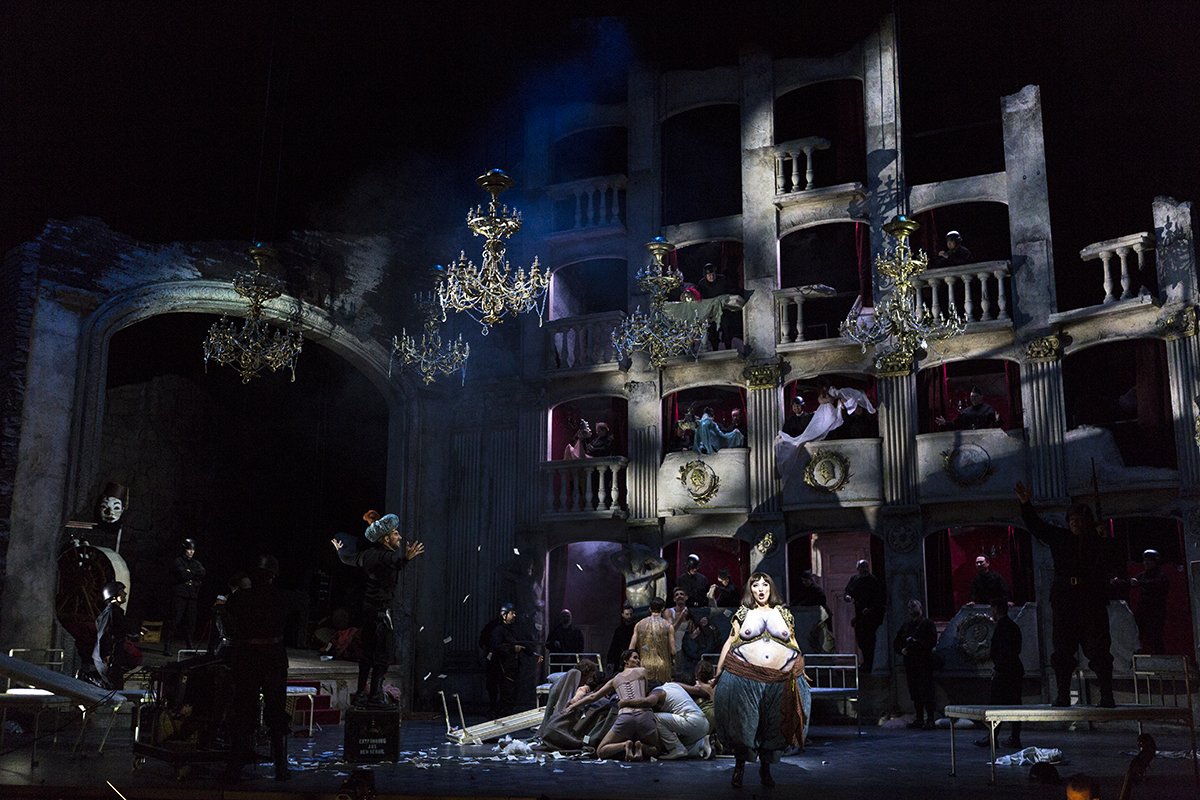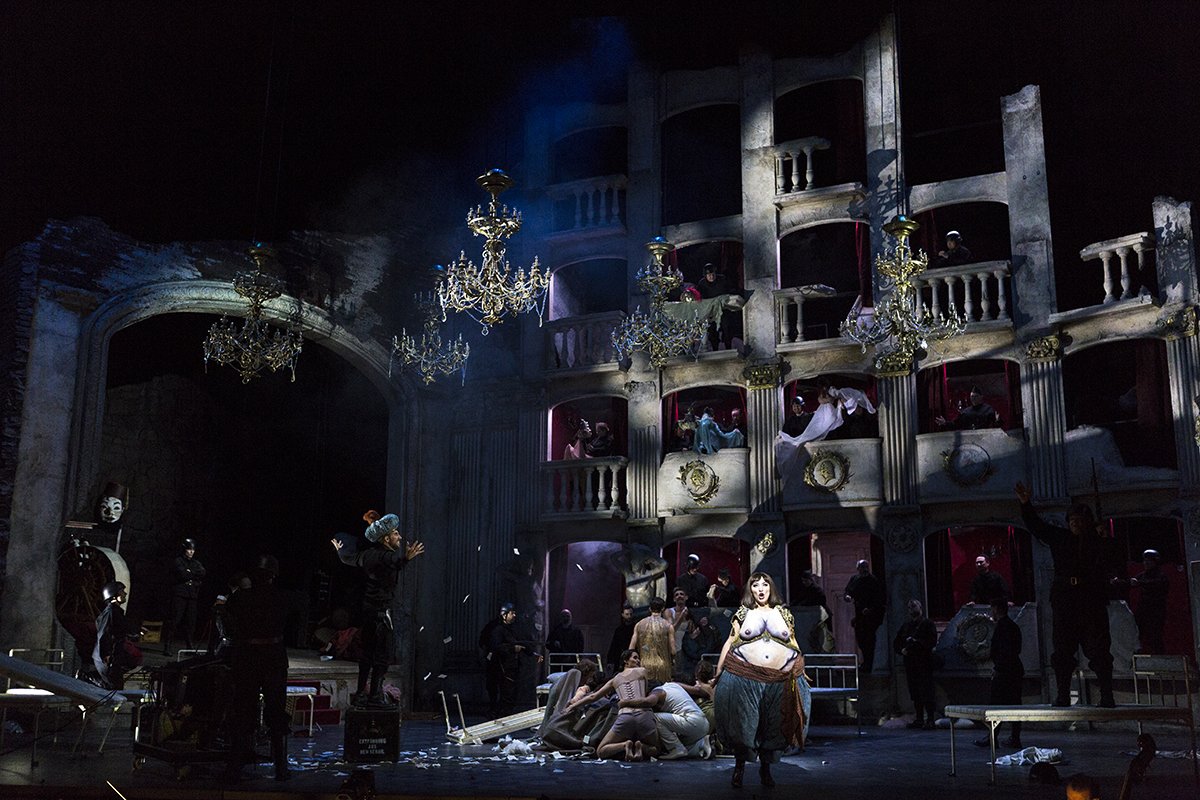 Les Indes galantes © GTG / Magali Dougados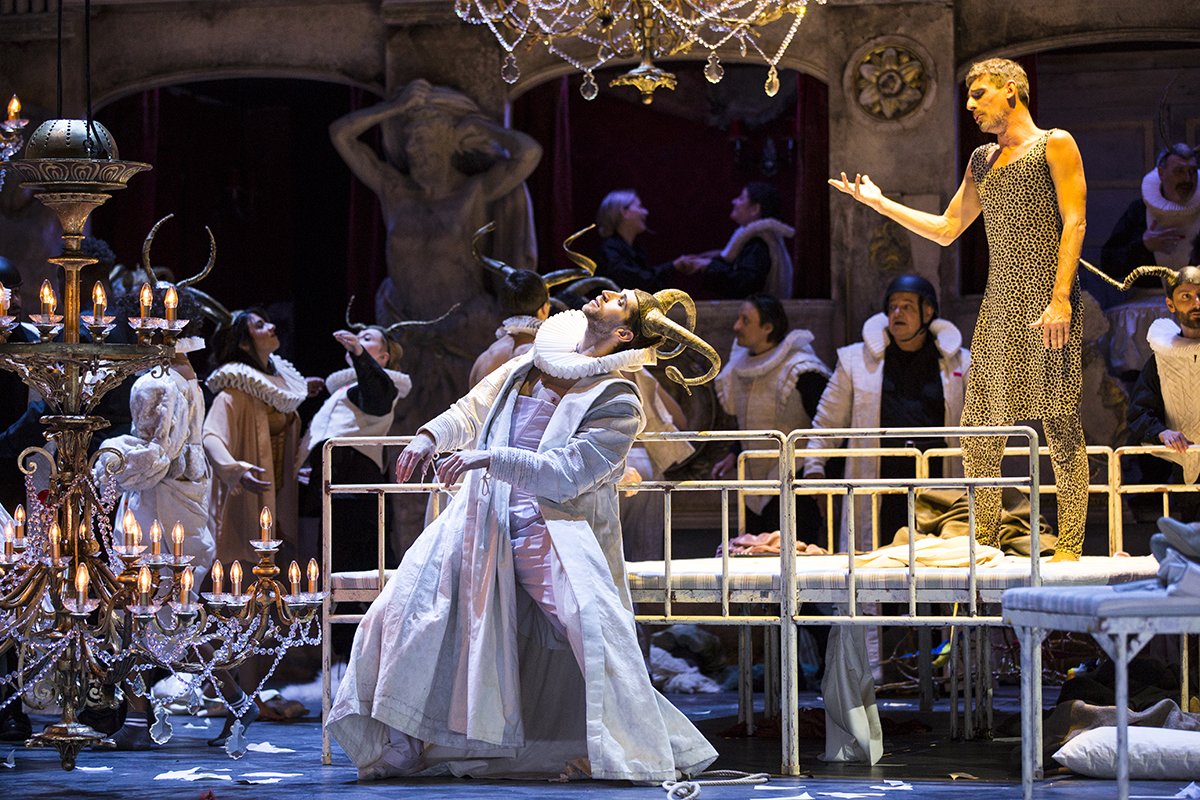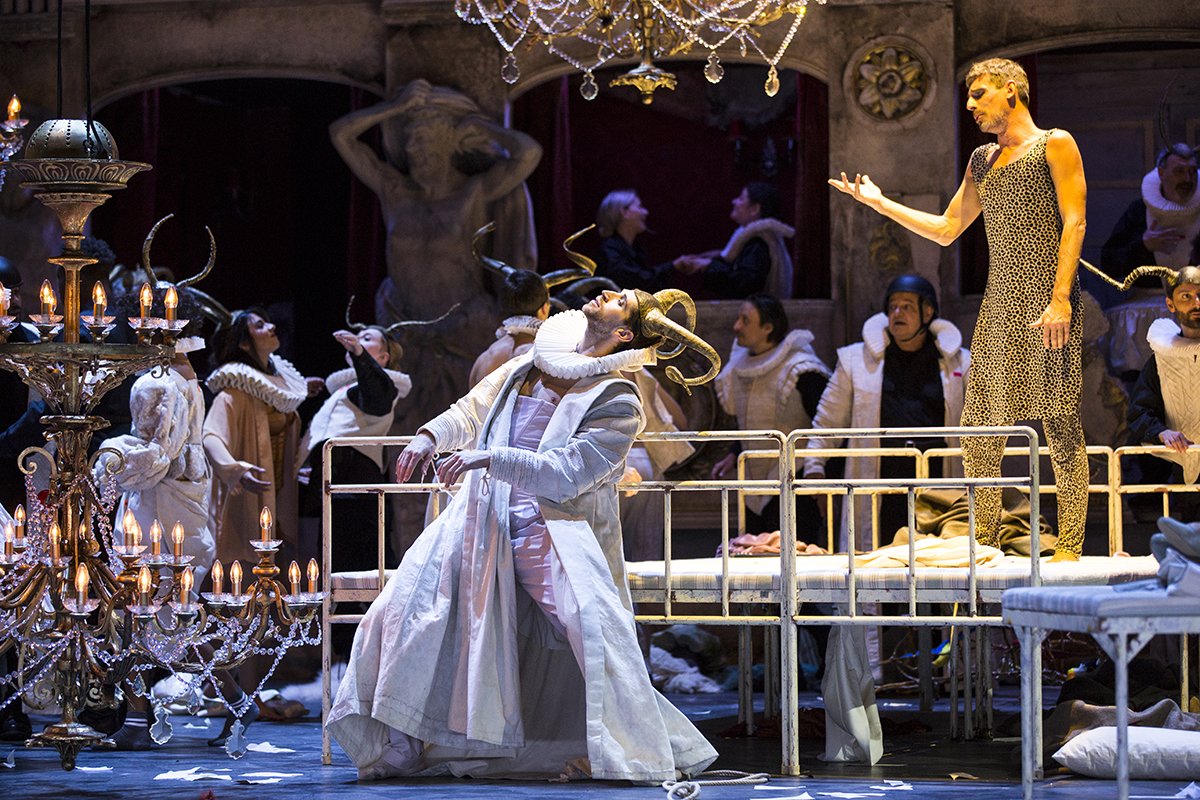 LES_INDES_GALANTES_PIANO_GTG©MAGALI_DOUGADOS-0758
Les Indes galantes © GTG / Magali Dougados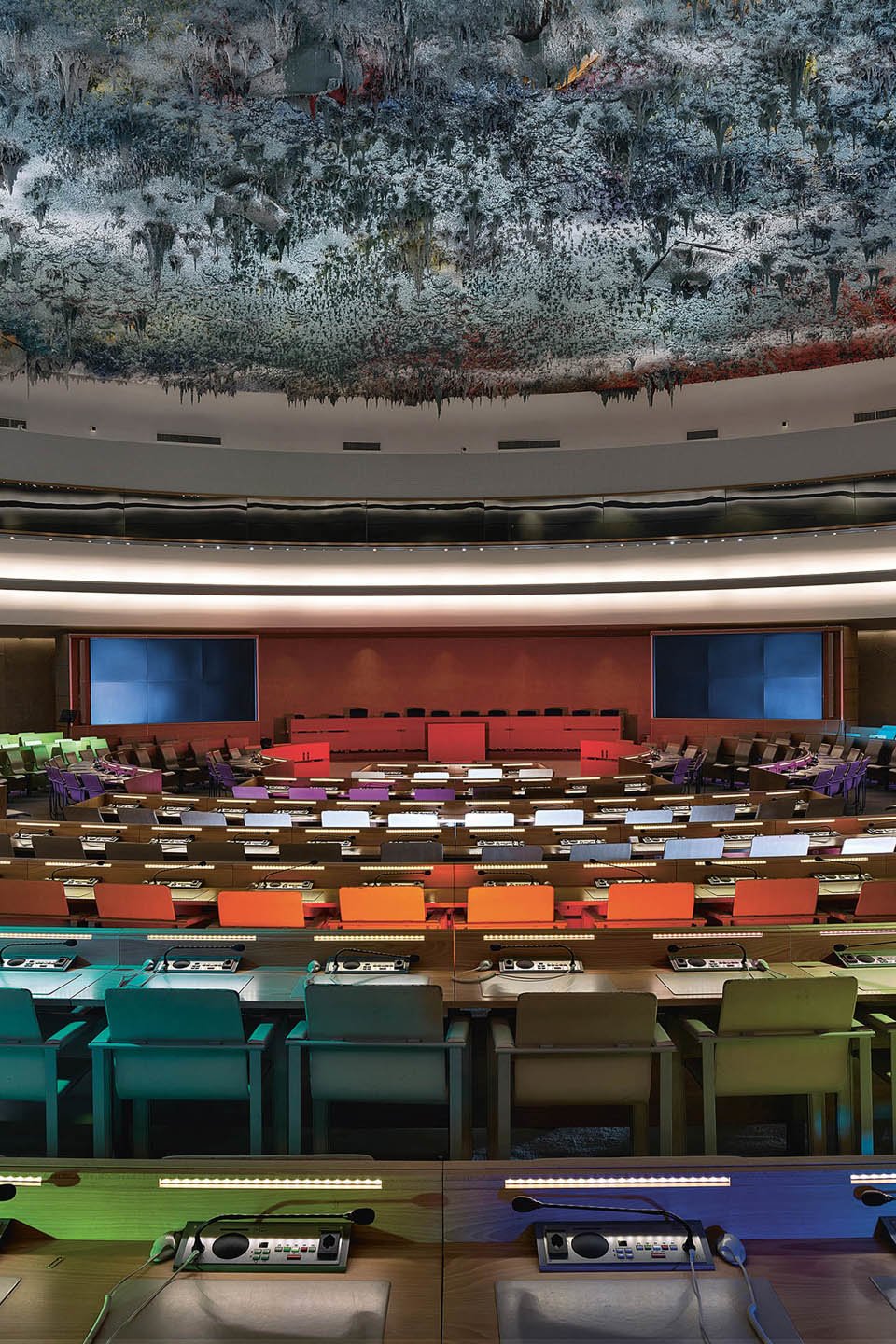 The cincture of the sound
Is holy ground,
Where all are Brothers,
Not faceless Others.
---
Opéra-ballet by Jean-Philippe Rameau
Libretto by Louis Fuzelier
First performed in 1735
First time at Grand Théâtre de Genève
From 13 to 29 December 2019
Sung in french with french and english subtitles
Duration: 3h15 with one intermission
Musical Director Leonardo García Alarcón
Musical direction Assistant Fabian Schofrin
Musical direction Assistant Rodrigo Calveyra
Stage director Lydia Steier
Stage direction Assistant Maurice Lenhard
Assistant mise en scène Luc Birraux
Choreographer Demis Volpi
Scenographer Heike Scheele
Costumes designer Katharina Schlipf
Set designing Assistant Annika Tritschler
Lighting Designer Olaf Freese
Dramaturgy Krystian Lada
Choir director Alan Woodbridge
Hébé / Émilie / Zima Kristina Mkhitaryan
Amour / Zaïre Roberta Mameli
Phani Claire de Sévigné
Fatime Amina Edris
Bellone / Osman / Adario Renato Dolcini
Ali Gianluca Buratto
Don Carlos / Damon Anicio Zorzi Giustiniani
Huascar / Don Alvaro François Lis
Valère / Tacmas Cyril Auvity
Cappella Mediterranea
Grand Théâtre de Genève Ballet
Grand Théâtre de Genève Chorus
In 1725, French colonists in what is now Illinois sent Agapit Chicagou, chief of the Mitchigamea Nation, and five other chiefs, on a journey to Paris, where they pledged allegiance to King Louis XV and performed dances of their people for the public at the Théâtre-Italien ; dances that were to provide Jean-Philippe Rameau with the inspiration for one of his keyboard works, the rondeau Les Sauvages. With this charming little piece, Rameau planted the seed of a musical idea that would take eleven years to come to fruition. By liberally lacing the vocal parts of Les Indes galantes (1735) with dance numbers, as required by the lighter genre of the opéra-ballet, Rameau created a masterpiece for the ages.
At the time, most faraway shores were known as "The Indies" and the "gallantry" in the opera's title has more to do with things erotic than simply holding the door open for ladies. Rameau's librettist for Les Indes galantes, Fuzelier, was inspired by the best-selling travel literature of his time: Jesuits, adventurers, the first translations of the Arabian Nights. The common theme that Love reigns supreme, even in the most exotic climes, links the four stories told in the opera. The opera's prologue sets the tone : Hebe, Goddess of Youth, bemoans the loss of her followers to the ranks of Bellona, Goddess of War, who promises them military glory. Hebe asks Love to send his little, winged Cupids to recruit warriors all over the world for the "gallant" cause. Four successive stories take us to different parts of the world, each describing the erotic conflict between the "conquered" indigenous and their "conquerors".
This is the starting point of Lydia Steier's project. The US-born stage director, very active on the great stages of the German-speaking coun- tries and notably the Salzburg Festival, raises the curtain of her new production for Geneva on the incipient conflict between the followers of Hebe and Bellona's cohorts. Both sides are motivated by an ill-defined sense that their way of life is endangered. One side loses itself in games of a dionysiac, almost pre-Armageddon, nature. The other does all it can to regain control by imposing martial law. Bombs start falling and each side pays its tribute. In the end, there is nothing more to do except work together on a new community of nations. Lydia Steier: "This is an important aspect of our project for Geneva, a city which stands for human rights like no other in the world, not to point an accusing finger at anyone, but we have no problems sticking it where it hurts."
The Grand Théâtre welcomes Rameau's masterpiece for the first time ever on its stage, The music will be conducted by a quasi-local talent: Leonardo García Alarcón and his Cappella Mediterranea, who will have cut their teeth on the French baroque repertoire the previous season, with Médée by Marc-Antoine Charpentier, Rameau's predecessor of genius. With Rameau's opéra-ballet, the Grand Théâtre also opens a new era of artistic collaboration between its opera stage and the Geneva Ballet. It takes an opera where voice and dance are almost in perfect parity to do this, which is definitely the case of Les Indes galantes. Lydia Steier has invited the young Argentinian-born choreographer Demis Volpi to design the choreographic elements of the production and direct the Geneva Ballet in them. Among the many distinguished artists of the cast, we are happy to welcome once again to Geneva the impressive voice of Kristina Mkhitaryan, who figured so eminently in our past production of Cavalli's Giasone.
Les Indes galantes – In the making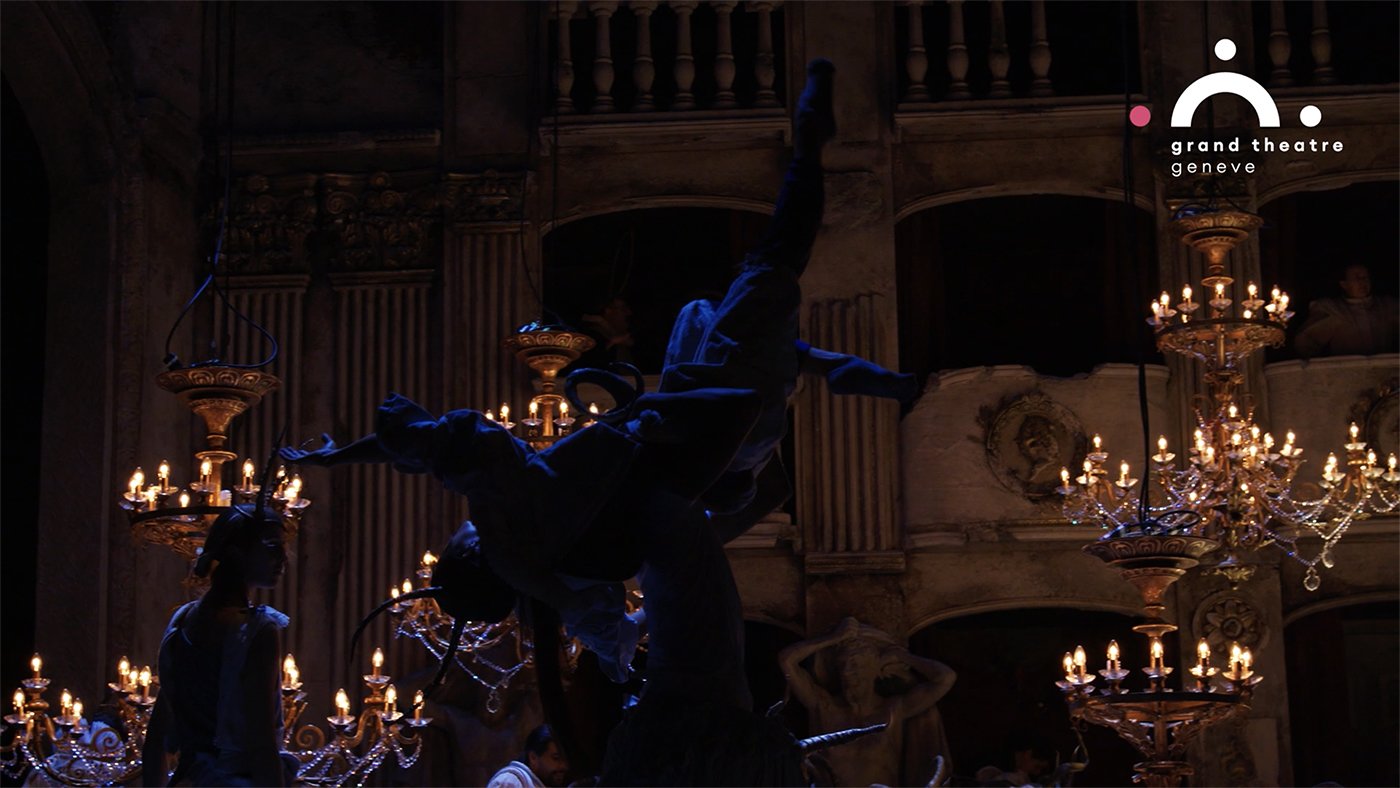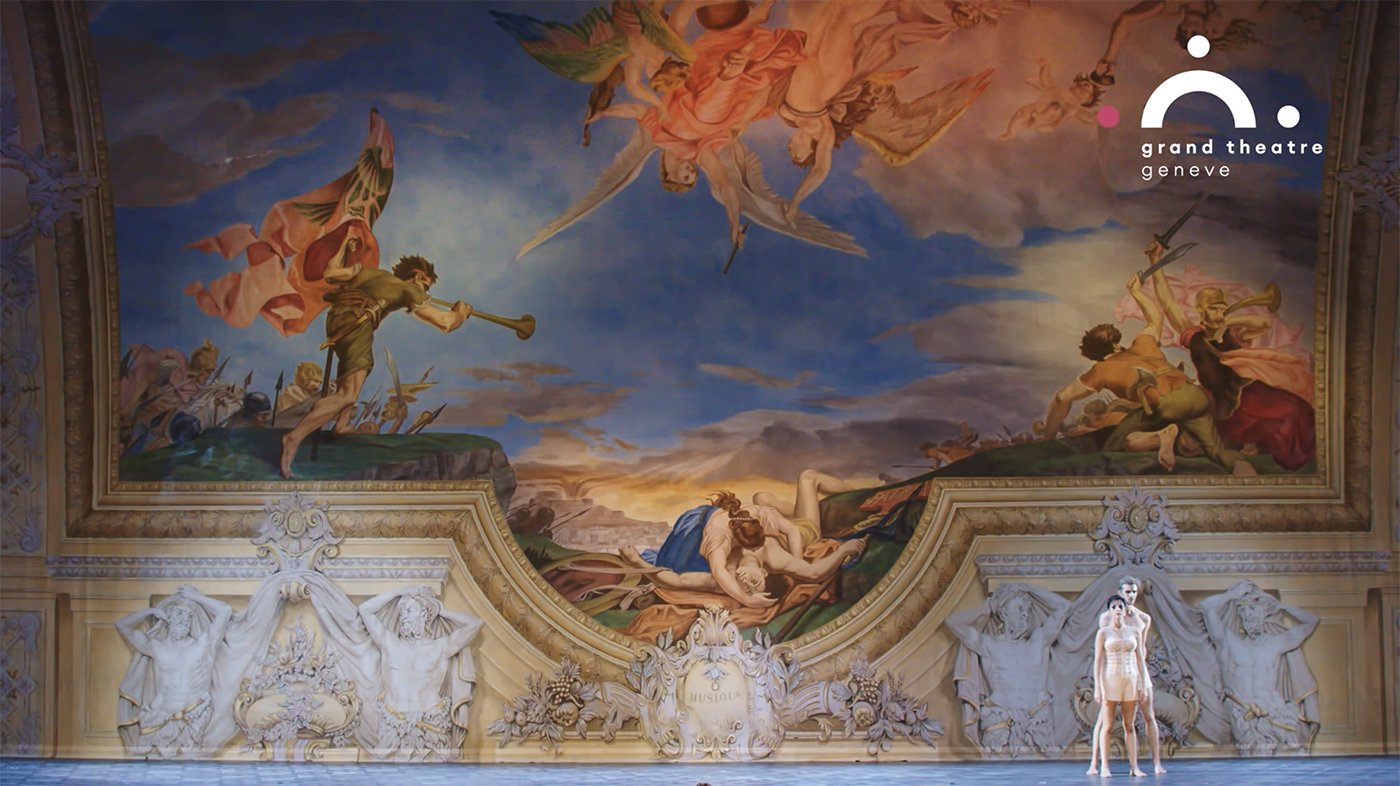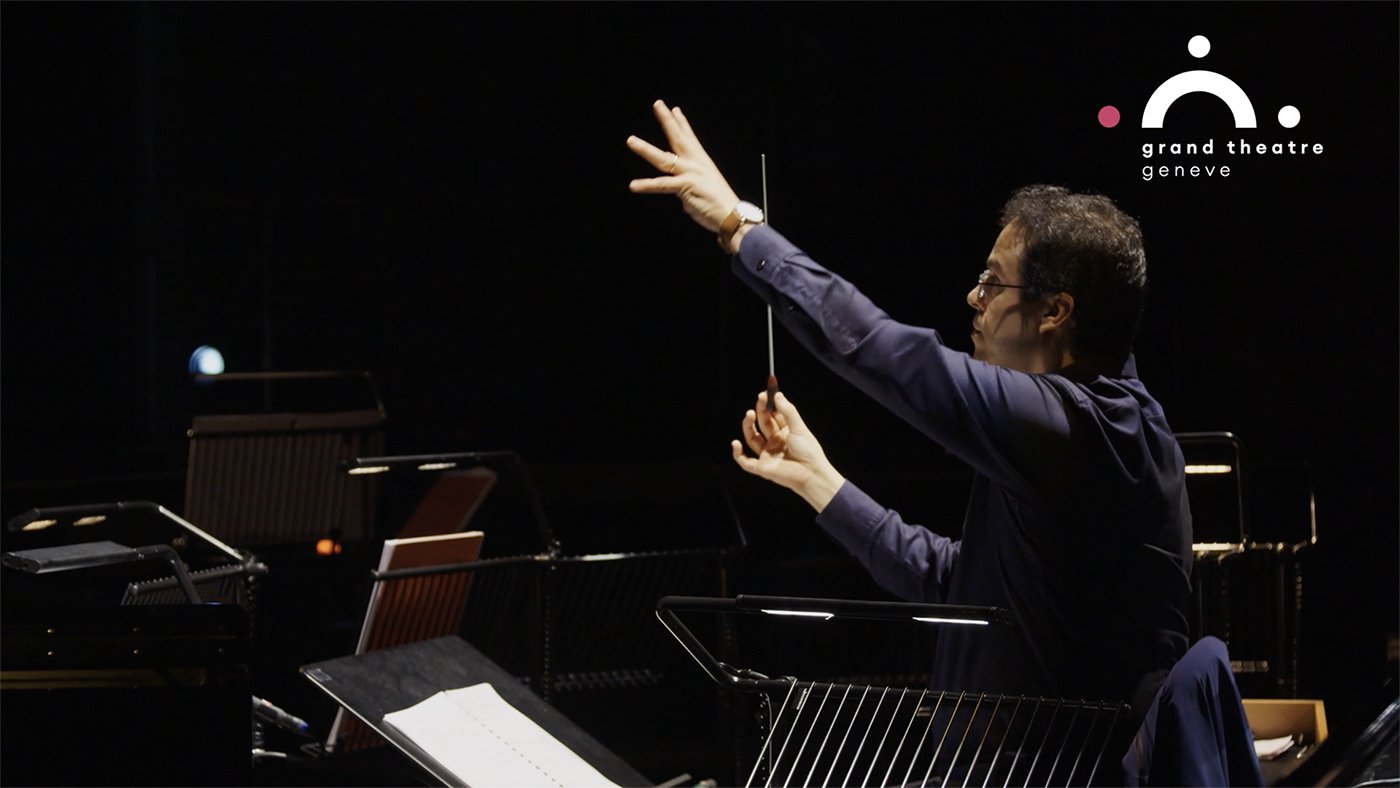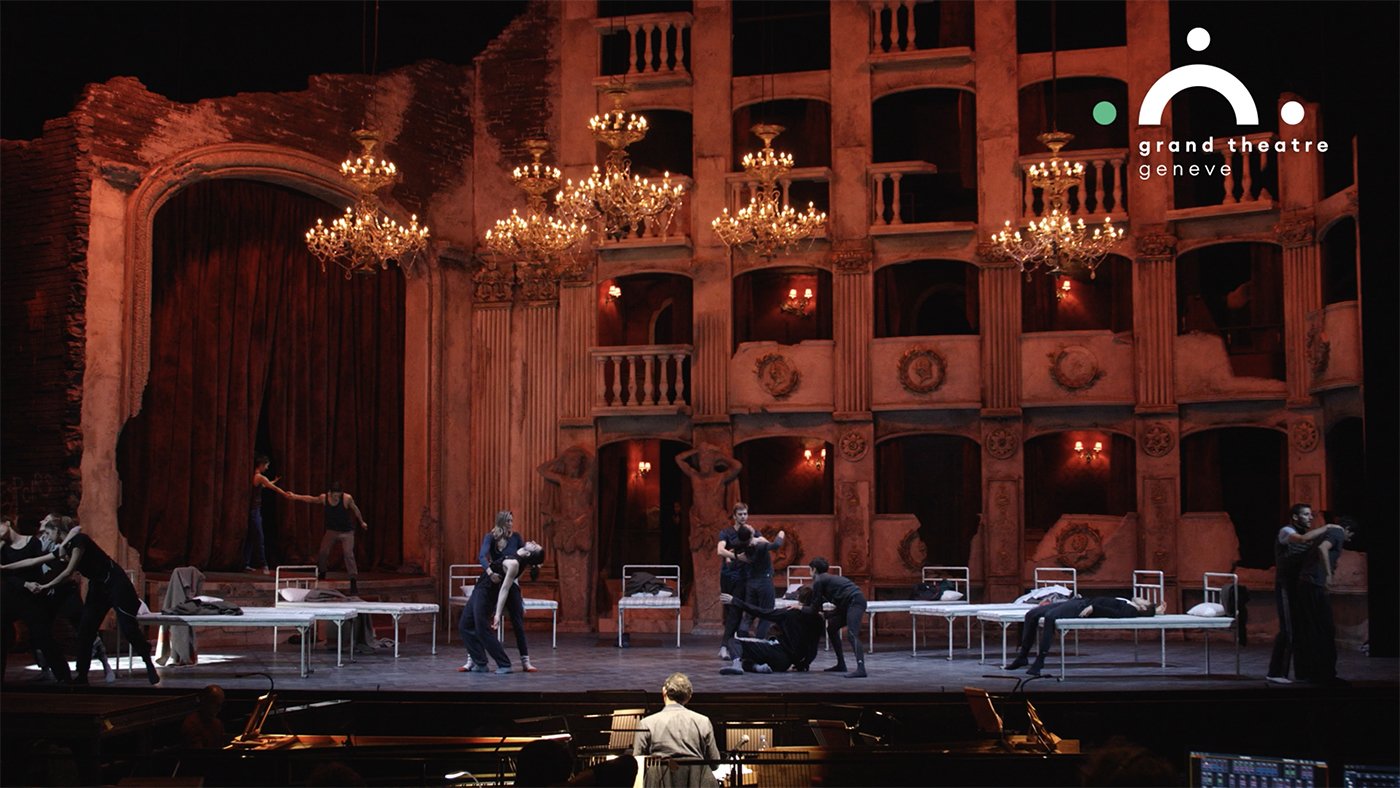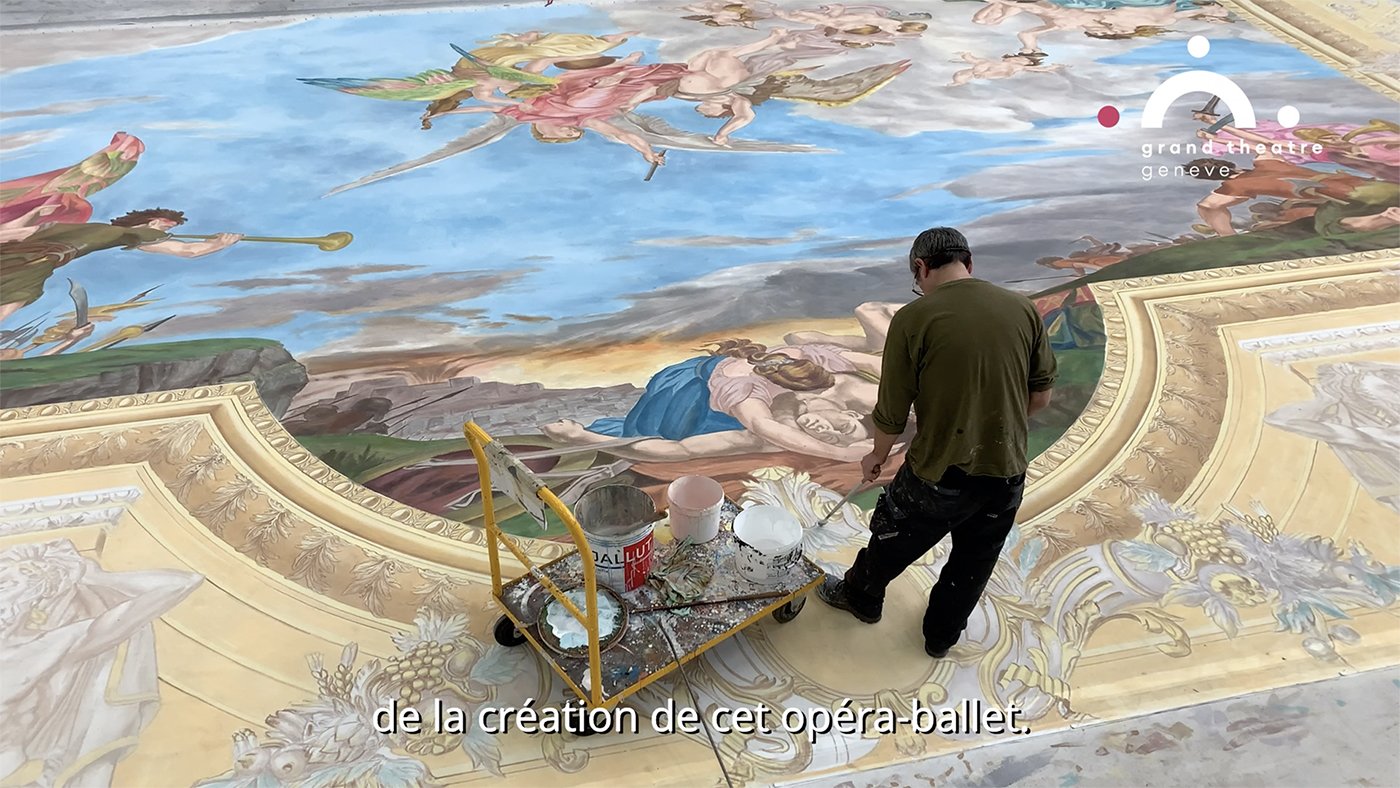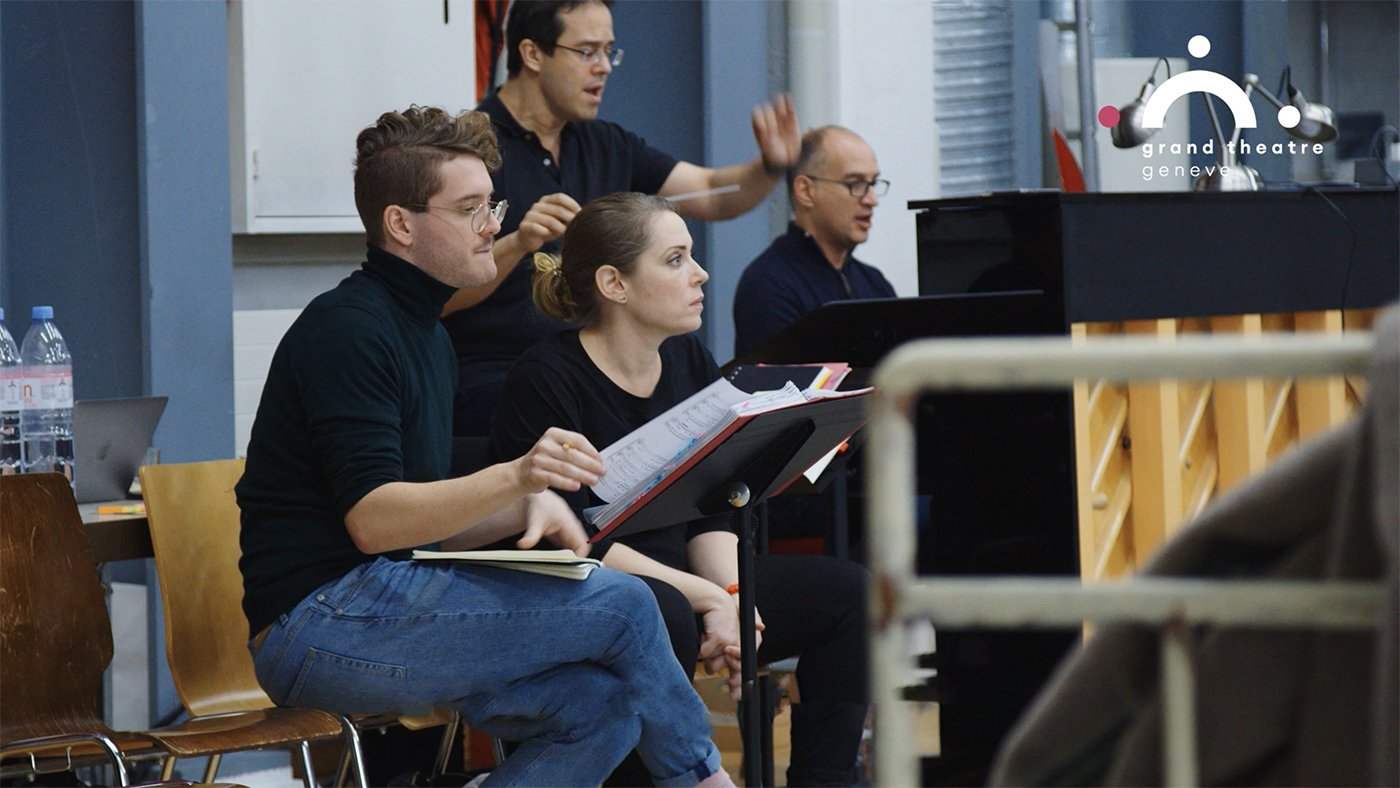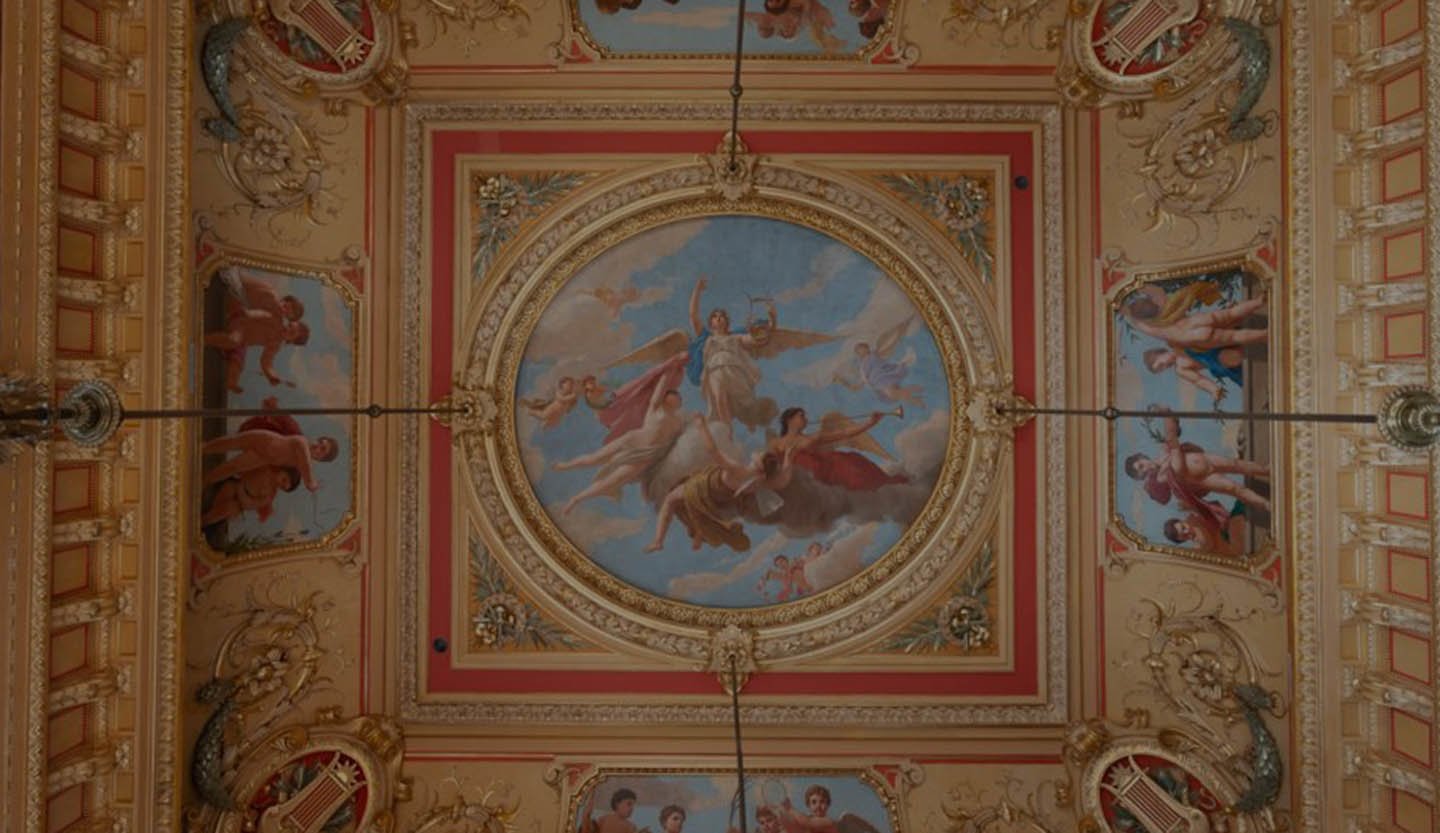 45 minutes avant chaque spectacle
Foyer GTG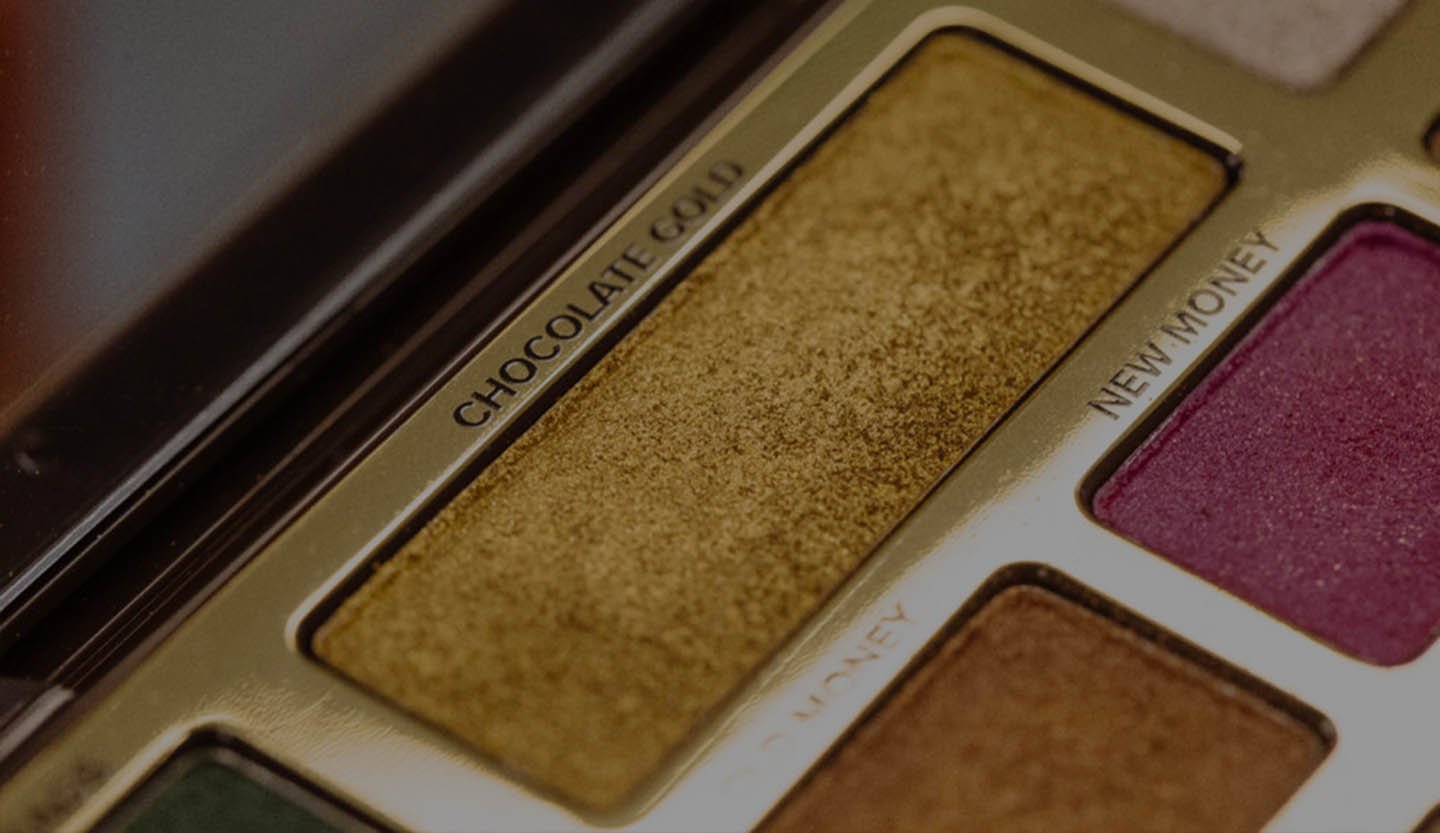 21 DÉC 2019
15 minutes après la fin du spectacle
Avec François Lys (Huascar / Don Alvaro) et Cyril Auvity (Valère / Tacmas), animé par Anya Leveillé

Bar de l'amphithéâtre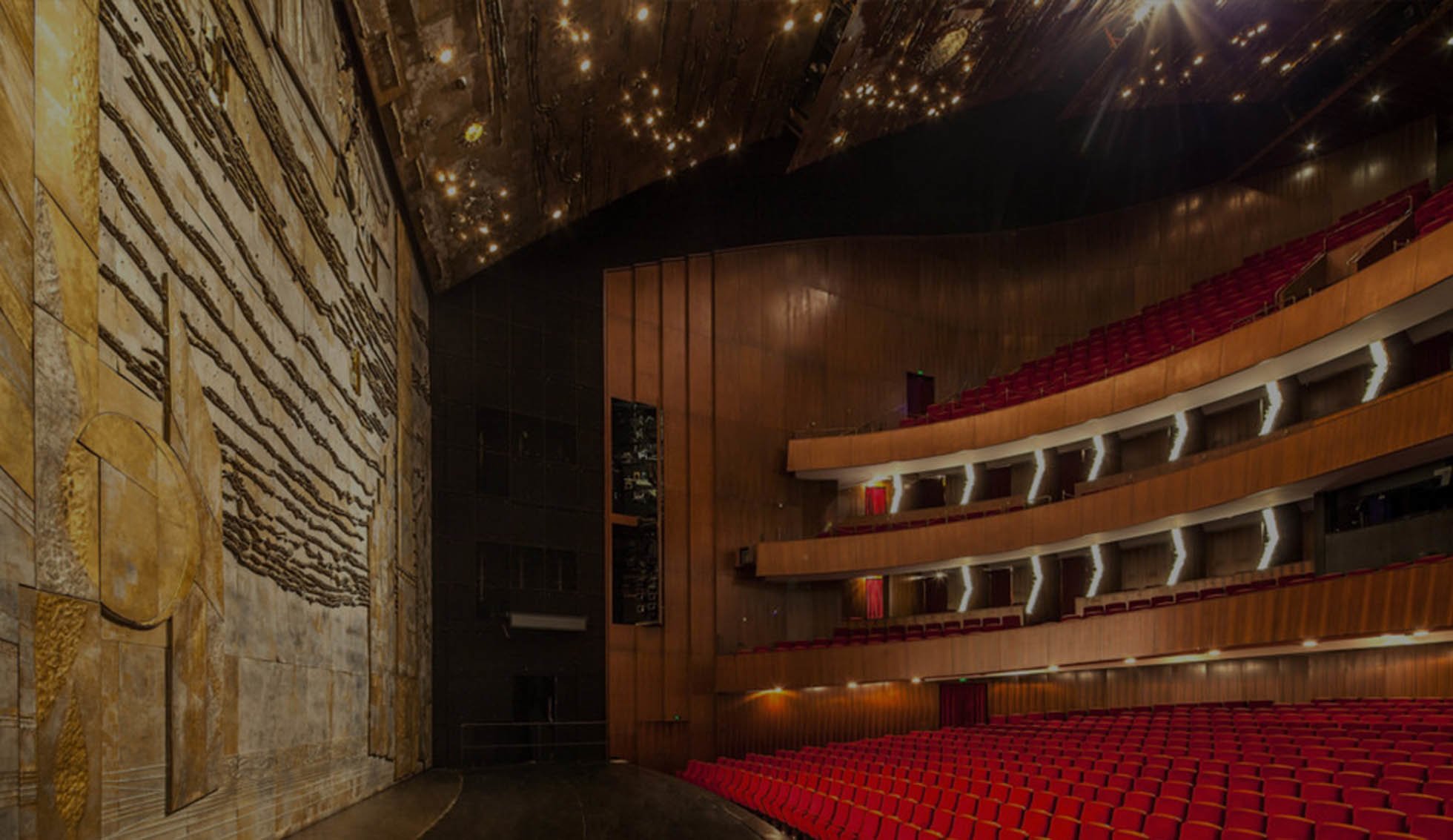 21 JAN 2020 8pm
Main Stage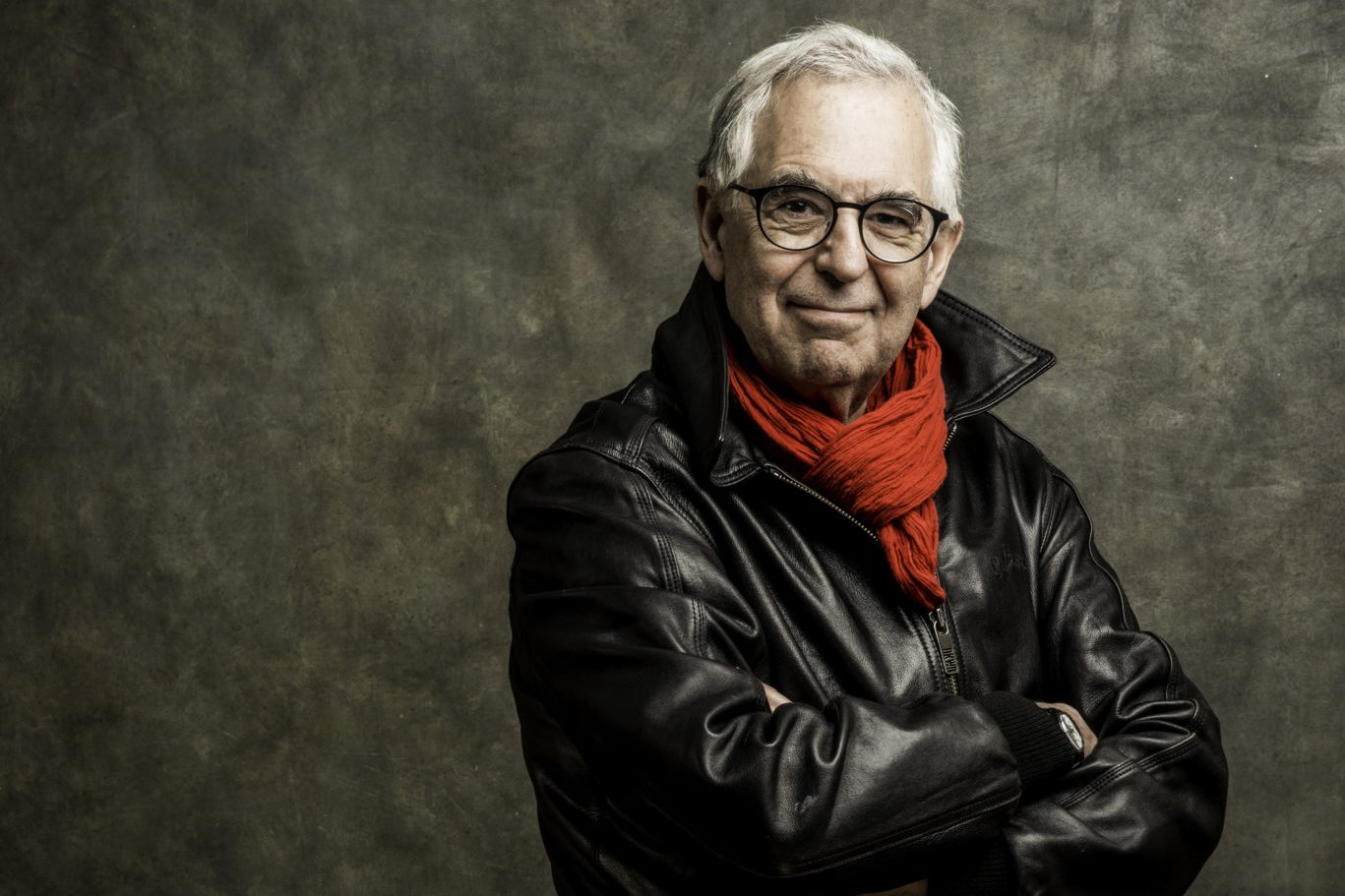 5 DEC 2019 6:15pm
Metin Arditi presents Les Indes galantes. In collaboration with the Association genevoise des amis de l'opéra et du ballet.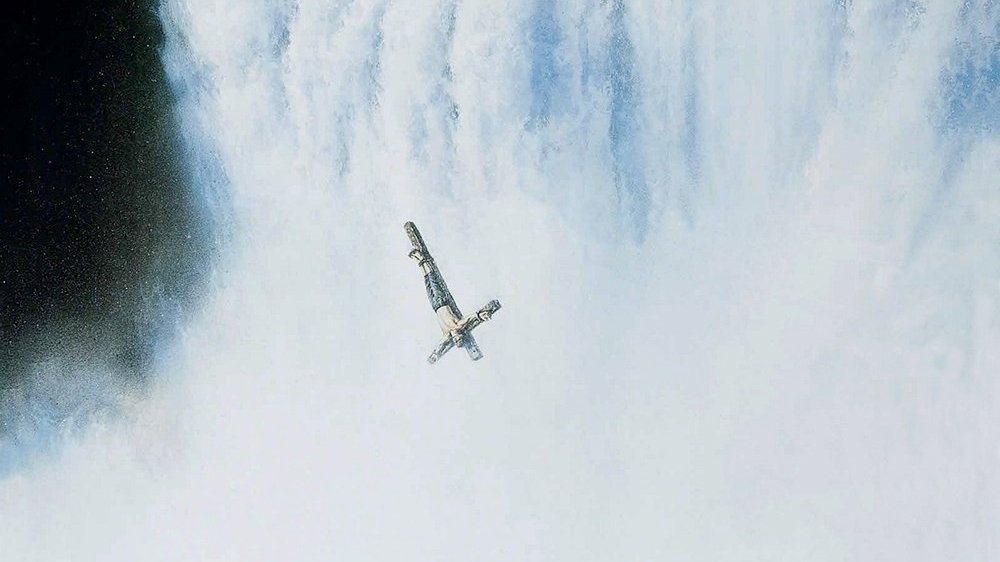 10 DEC 2019 8pm
Auditorium Arditi
Projection du film de Roland Joffé avec Robert de Niro. En collaboration avec les Activités culturelles de l'UNIGE.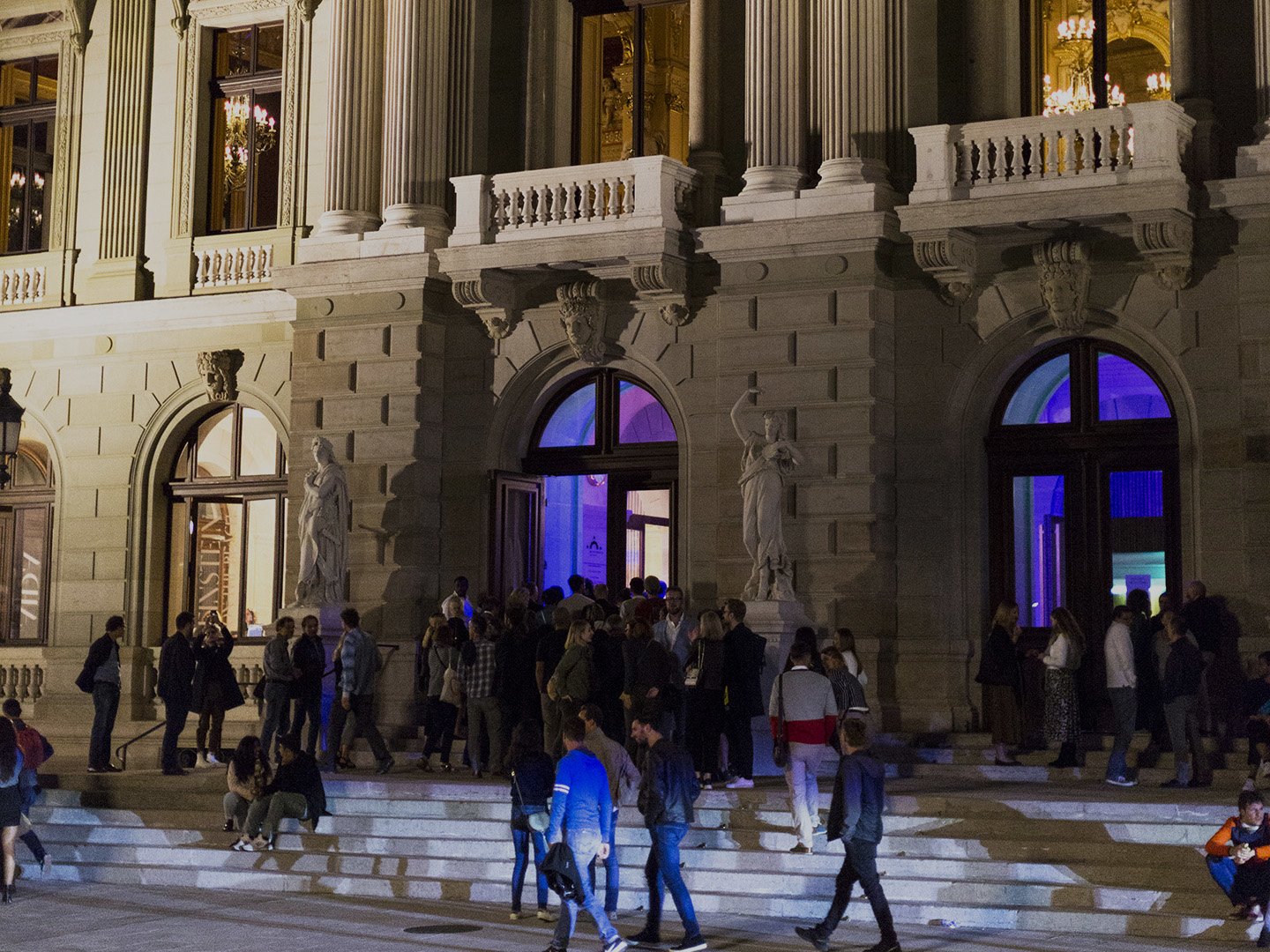 12 DEC 2019 6:30pm
Foyer GTG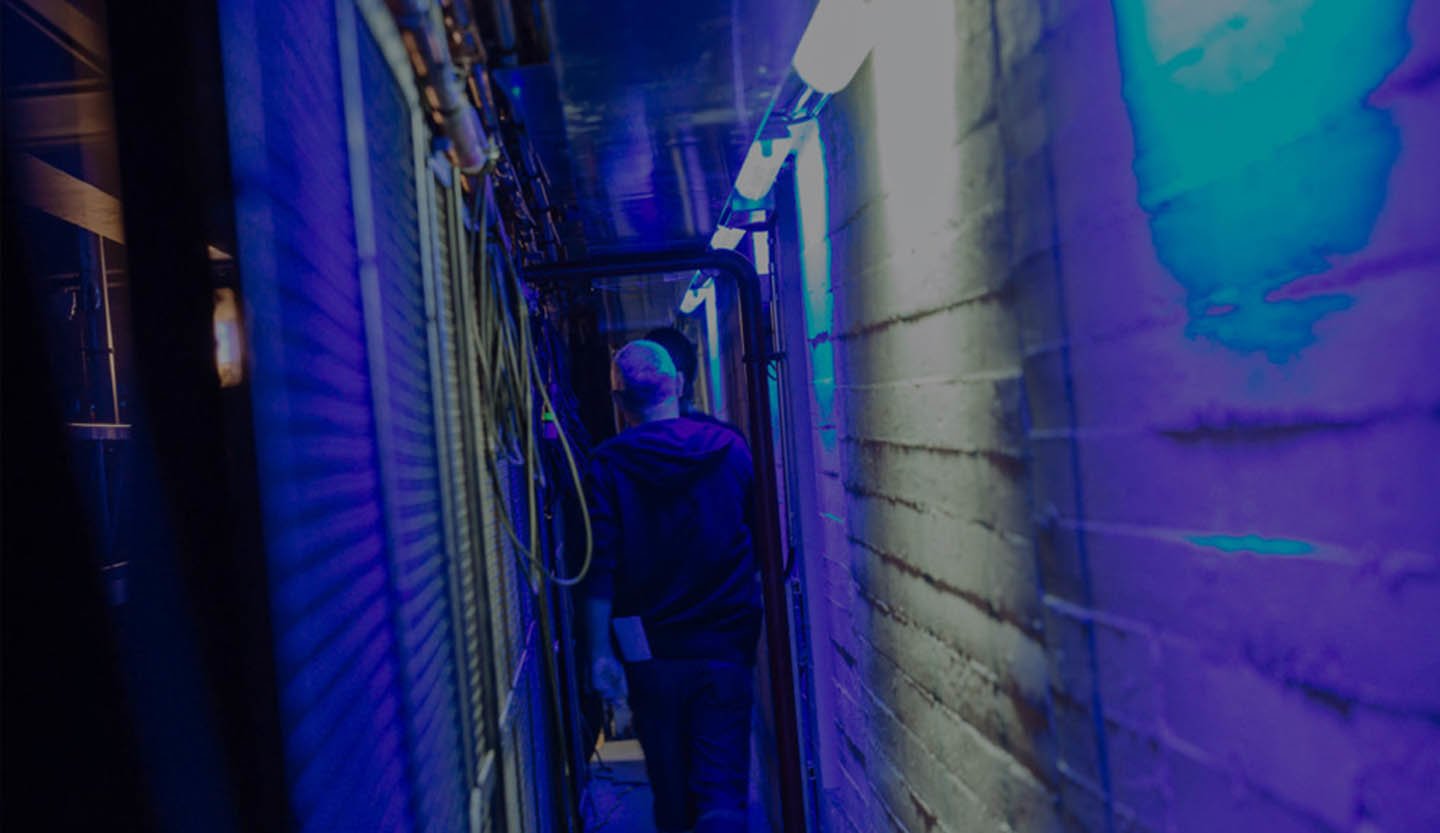 Stay in touch with the GTG