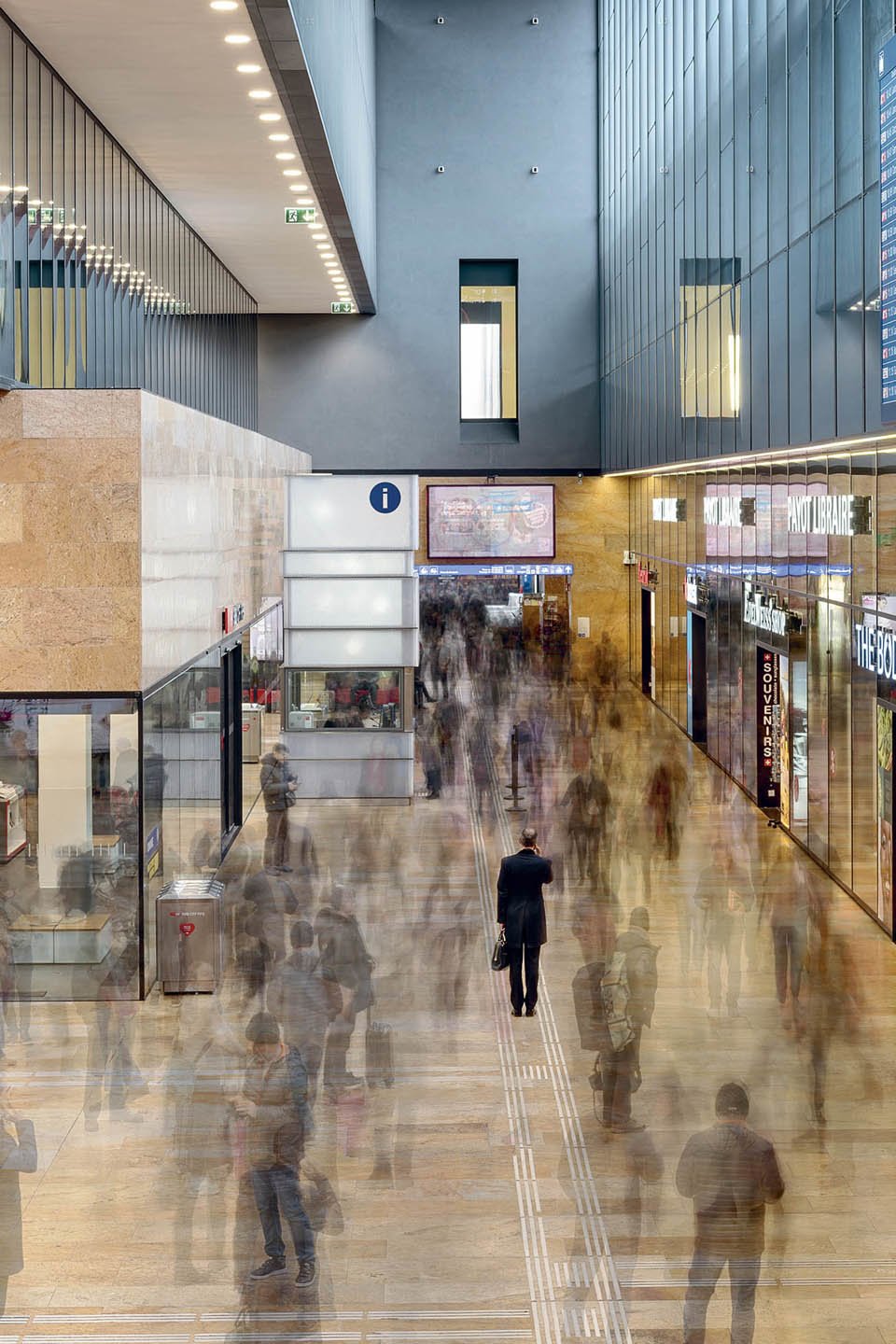 Le Professeur – Mais dites-moi, cher monsieur, d'homme à homme, suis-je mort en votre présence?
Le Poète – Excusez-moi, professeur, j'ai une très mauvaise mémoire de l'avenir.
---
Favola in musica by Claudio Monteverdi
Libretto by Alessandro Striggio
First performed in Mantua (1607).
First version by Iván Fischer, performed in Budapest (2019).
Last time at the Grand Théâtre de Genève 2004-2005.
Production of the Iván Fischer Opera Company coproduced by the Grand Théâtre de Genève, the Budapest Festival Orchestra, the Müpa Budapest and the Vicenza Opera Festival
28 & 29 October 2019 8pm
Sponsored by
MADAME ALINE FORIEL-DESTEZET

Musical director Iván Fischer
Costumes designer Anna Biagiotti
Choreographer Sigrid T'Hooft
Stage director assistant Hannah Gelesz
Choir director Soma Dinyés
Lighting Designer Tamás Bányai
Scenographer Andrea Tocchio
Video Vince Varga
Technical director Róbert Zentai
Stage manager Wendy Griffin-Reid
Euridice / La Musica Emőke Baráth
Orfeo Valerio Contaldo
Pastore / Speranza Michał Czerniawski
Pastore / Spirito Cyril Auvity
Pastore / Spirito Francisco Fernández-Rueda
Pastore / Plutone Peter Harvey
Ninfa / Proserpina / Baccante Núria Rial
Caronte / Spirito Antonio Abete
La Messagiera / Baccante Luciana Mancini
Chorus and dancers of the Iván Fischer Opera Company
Budapest Festival Orchestra with historical instruments
L'Orfeo, a musical fable considered the world's first (preserved) opera, was performed originally at the ducal court of Mantua in 1607. 417 years later, it comes to visit the Geneva opera stage, under the baton of Iván Fischer and his Budapest Festival Orchestra. So why the interest in revisiting this ancient piece? Why would a Hungarian conductor want to take us down the path of Ancient Greece revisited? And revisited by whom, actually? By Claudio Monteverdi and Alessandro Striggio, his librettist at the time, in the first place. And then by us, by those who will perform the work and we who will attend the performance, because like Nikolaus Harnoncourt, his mentor in Vienna, Iván Fischer does not hide behind the facade of his position as conductor, but rather has fun opening and dissecting the score. He even demands it: Fischer is no extremist, he just wants to reopen musical practice to musical significance, and vice versa.
The celebrated conductor is less interested in the survival of a repertoire through incessant repetition without question or consideration, than in the rediscovery of works in a spirit of historical interest and in dia- logue with singers and instrumentalists. As far as he is concerned, Iván Fischer would like to make it a lot more difficult to distinguish between dramatic and musical performance. His intention would be to abolish the orchestra pit and put the musicians back on stage. No great wonder then that his preference goes to works and composers known for their key position in the development of the idiom and genre of opera : in the case of Monteverdi, the emergence of the genre, with his statement "prima le parole, poi la musica".
Who better than the bard Orpheus to personify this vision? Orpheus, for whom the way itself is music. One could say that the way to revisit the past is the way this outstanding conductor has of looking back, much in the same way as Orpheus does, unable to keep himself from looking back even though he knows he will lose Eurydice for ever. There is also however a drive for renewal in this composer-conductor, as he proposes to rewrite the end of the opera along the lines of what Monteverdi and Striggio had in mind (according to recently discovered original version of the libretto), before a more Hollywood-friendly, bowdlerised ending was preferred: the version in which the Maenads eat Orpheus alive whilst keeping their bloodthirsty eyes on us, a version where music is sacrificed in a cannibalistic auto-da-fé, transmitting the spirit of music to a yet uncivilised humanity in the form of flesh and blood. Both tribute to the classics and act of iconoclasm, the musical practice of Iván Fischer and his band is a perfect expression of the Grand Théâtre's intention not to abandon the achievements of the past whilst fostering a tradition of curiosity and questioning, with its roots in humanism. To have the courage to break with tradition but at the same time construct something new with the debris of the past. To forget about marble statues and the flames of Hell for a brief moment of intoxication, so that they can shine more brazenly afterwards.
Iván Fischer proposes a hybrid version of L'Orfeo, set on the stage and staged without sets, with the help of colleagues from the associated arts of dance, scenography, costumes and video, and graced with a perfect ensemble of first-rate young baroque voices, such as Valerio Contaldo, Núria Rial and Emőke Baráth.
Intropéra
We offer a brief introduction to remind you what the work is all about and what kind of magical, apocalyptic, critical or hyper-realistic worlds the people behind the production have in store for you.
45 minutes before every show
Free entrance
Foyer GTG
Stay in touch with the GTG